Editor's Note: Great information in this report from Starship Earth, but please pay attention to the final video below which does an excellent job of explaining the rational behind the strength and power of vibrations. In this manner, one can readily understand the strength and power from BEing in…
Quantum Joy!
___________________________________________________________________________________________
The daily updates are becoming more like a war report, are they not? Events are very complicated and difficult to explain. It's near impossible to even stay abreast of everything going on. Fortunately, my Internet is working much better. I was streaming the President's Task Force update last night without interruption. What a relief.
Many people are frustrated and losing patience with The Plan. The first thing I would do if I sought to understand the historic agenda unfolding before our eyes, is listen to Dave's X22 Report analysis from yesterday. Few of us are military strategists so we need guidance and tips. I think The Plan will make sense after listening to this. There is an order of operations and the Q team will not deviate from the Plan unless forced to do so by extenuating circumstances.
"The Truth Is Learned, Never Told", Countdown To Treason, Blackout Coming – Episode 2148b
Remember that on one level this is an information war, folks. Lies and illusion permeate the airwaves, the Internet and the blogosphere. There was no coup, Trump didn't surrender, and in fact, his powers recently increased exponentially when every state in the union and the territories declared emergency status. President Trump is not only the President now, he is the Commander-in-Chief of the American armed forces. A war-time president. He said it outright, and the media may challenge him and try to make him look like a tyrant, but the response of Mike Pence left no room for question. I was impressed with yesterday's briefing, as difficult as it was to see the President so stern.
Since his status changed, the POTUS seal is not on the podium when he addresses the press or the public. The President, QAnon, the military, America—all under attack physically and figuratively. This is war. It's serious, it's not a game, and there are many markers illustrating the White Hats are making solid progress.
Put your doubt aside and fire up the fires of FAITH. Pray. Banish fear from your lexicon of resonance.
In ancient Hindu religion, we're told, "Consciousness of decaying phase is called shiva…" Source
Is it a coincidence that the White Hats are going to use the NWO's symbolism against them? What statue marks the entrance to their CERN facility in Geneva, Switzerland where they have attempted to conjure up such evil? Correct. Shiva. And they are the ones being destroyed. Their demonic spells are being reversed. Learn more here about the superstitious psychopaths' plans for Earth and Humanity.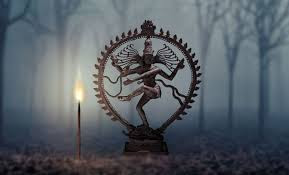 Sean Hannity frequently wears lapel pins. For some time he has worn a CIA pin. Now he is also sporting a "punisher" pin. And a pink tie. Coincidence?
Is John Durham "the Punisher"? Is Shiva "the Destroyer" of the old guard? The Q drop below is fascinating since Dr. Shiva Ayyadurai has arrived in the public eye and politics. Check out his videos here. He is a force to be reckoned with—and running for Massachusetts state senator on the Republican ticket—if he can get ten thousand votes from the residents of that state.
His skills are so varied and progressive that I could see him advising the President and helping to revolutionize and "destroy" the evil medical industrial complex.
The new Q drops from April 14 are here.
Q!!Hs1Jq13jV6 14 Apr 2020 – 4:09:49 PM https://twitter.com/DrTedros/status/1085559977597636609
https://www.britannica.com/topic/Shiva
Symbolism.
An informed [awake] public holds all the keys.
Q
Q said it would be "a hot spring/summer". Here's the "heat map" for today—if you trust the data.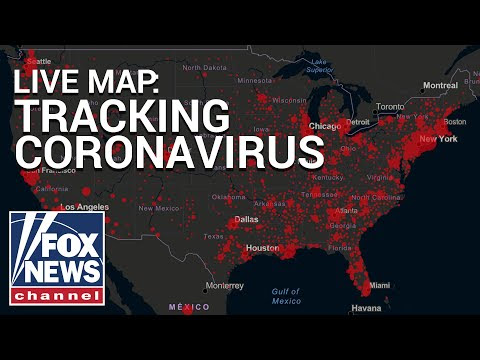 We need to get the planet back to normal. While the White Hats have used the situation to their advantage, the cabal's draconian measures are hurting the people in many areas.
Explosive news… every day. The media is eating its own tail.
Do you suffer from TDS? (Trump Derangement Syndrome) If so, Alexa says you're part of the problem. This is hysterical. Who programmed this response into the Amazon assistant??? In less than a minute, we learn the truth about the duration of CV19.
Alexa finally telling the truth! How long will the Coronavirus last?
Overall, the cabal's agenda is simply not panning out for them. Simon Parkes' blog reports…
The much hailed European plan to pay out loans to governments struggling with the virus have collapsed!

Italy declared the offer – a trap – which would lock it into 25 years of debt.

To counter this Italy today announced that some shops will open to save the economy.

The European Union wants all European countries to stay locked down for longer and thus the worst hit will have to plead for loans.

Spain and Italy don't want this.

https://www.theguardian.com/business/2020/apr/08/eurozone-fails-to-agree-on-540bn-coronavirus-rescue-plan
We are winning on many fronts, my friends, but we do experience setbacks. If you listened to Gene's Underground War update #3 on Easter Sunday you heard that it's not all good news for the White Hats. He reported that two bases were lost to Black Hats after being commandeered by the Light forces because there is not enough positive support from Humanity.
The Patriots have lost the element of surprise at this point and in some areas are in retreat due to casualties. Perhaps the grim countenance and demeanor of President Trump this week tells of that situation. He told us a great deal of pain was coming, but afterward, a lot of great stuff. He's never wrong.
The call went out to ask us to send our prayers and love in support of the warriors in this spiritual war. Spiritual—not religious. Religion will be exposed for what it is, in good time. We may not fully understand the nature of the battle, but we can do what we're asked. We want to embody a high frequency of love, forgiveness, and compassion. Banish fear from your heart.
We need to think more like the military to understand the current situation on our planet.
Gene and Rick brought us Part 4 of the Underground War update yesterday. The public globally will be shocked to learn of the vast subterranean world beneath their feet, home to untold evil. The starseeds have been activated, and we will support the Light in this somber mission.
If you're pressed for time, Rick first goes over the new Q drops, then Gene does the DUMB update, telling us who is in control of bases in two states, and the status therein.
Underground War Details! Gene Decode: Part 4 (Colorado-Kansas). B2T Show Apr 14 (IS)
The War Report would not be complete without Scott Mowry's Miracles Intel updates. Since his live personal meetings in Washington State are on hold, he has generously added another conference call and we are fortunate to be included if we wish to listen in. It's a great way to raise your vibration because he hits all the bullets for the many positive things unfolding from the perspective of his high level sources.
Below is Scott's update and the call-in numbers for tonight's conference at 7 pm Pacific; an hour later than the Sunday calls. It's the next best thing to a Trump rally for elevating your spirits. Thank you, Scott and Moreah.
The next Miracles Intel Conference Call will be this WEDNESDAY NIGHT, APRIL 15, 2020 beginning approximately 7 PM PT / 10 PM ET.
REALLY, REALLY HUGE DEVELOPMENTS HAVE OCCURRED OVER THE LAST FEW DAYS FOR OUR NATION OF AMERICA AND FOR THE BENEFIT OF ALL THE AMERICAN PEOPLE!
We are witnessing a monumental effort by the U.S. Military, Military/"Q" Intelligence, the Earth Alliance and President Trump to remake our great country from the top to the bottom in the most profound ways ever imagined!
Make no mistake about it, while the U.S. Government is essentially within a semi-shutdown — and all of Congress is away from the Washington, DC swamp back in their home districts — the U.S. Patriots are using every opportunity to reconfigure the entire governmental systems, including the Federal Reserve and the Internal Revenue Service.
Normally on April 15, 2020, many Americans would be in various states of panic and/or paranoia in order to file their income taxes on time — but not this year! Instead, the dreaded tax filing deadline has been pushed all the way back to July 15, 2020, and in fact, who knows if even that date will still hold true by the time we get there.
Now we are beginning to see the unprecedented action by the IRS to send payments to over 80 million Americans who qualify for the U.S. Government Stimulus package for lost income during the Coronavirus pandemic. For decades the Internal Revenue Service has stolen wealth and property from the American people and now finally, it has begun the process to actually send money back! The days of the IRS stealing from Americans may be about over!
At his press conference on Tuesday, April 14, President Trump announced he has decided to officially put a hold on funding for the World Health Organization until further review by his administration. This action has been long overdue and will likely lead to the eventual demise of the W.H.O. for good, and it cannot happen soon enough! And maybe, the WHO will take the Center for Disease Control (CDC) and the National Institute of Health (NIH) with it.
https://www.foxnews.com/politics/trump-announces-funding-to-world-health-organization-who-halted
The U.S. Military and the Department of State have announced their own investigations into the Wuhan, China lab which is now under more and more intense scrutiny as the place of origin of the Coronavirus pandemic. The trail will eventually lead to George Soros, who actually owns the Wuhan lab, and his sinister partner-in-crime, Bill Gates along with the Bill & Melinda Gates Foundation.
https://www.washingtontimes.com/news/2020/apr/14/mark-milley-us-intelligence-investigating-whether-/
The backlash against the Chinese Communist Party government is now growing louder and louder by the day, and it appears once the Coronavirus pandemic has begun to subside across the world, most likely in May, the CCP is going to have Hell to pay for its role in covering up the severity of this global disease.
We have been getting various reports from several of our Miracles Intel Conference Call listeners, who have already received their stimulus funds which began to magically appear in their bank accounts beginning this past Monday, April 13. More funds should be arriving this week and throughout the month of April for many other Americans.
https://www.theepochtimes.com/80-million-americans-to-receive-stimulus-money-by-april-15-treasury_3310537.html/
Although it has been a bit confusing at the start of the Stimulus Bill rollout, if you have submitted a tax return in the years of 2018 or 2019, or you are currently receiving Social Security, you will likely also be receiving a stimulus payment of $1,2000 provided you did not earn over $70,000 or more in 2019. And if you have dependents living at home, your stimulus payments will be larger depending on the number of dependents.
However, if you do not fall under either of those parameters, then you can go to the IRS website where you can formally apply for stimulus funding at the link below.
https://www.irs.gov/coronavirus/non-filers-enter-payment-info-here
We recommend everyone to watch Mike Smith's amazing new documentary film "Out of Shadows," which was officially released to the world on Good Friday, April 10, 2020 and is now available to view for free on YouTube. "Out of Shadows" is about how Hollywood and the Fake News media propaganda machine has been controlled for decades by the Central Intelligence Agency. The film also features Liz Crokin and CIA Whistleblower Kevin Shipp, among others.
On Saturday evening, April 11, the "Q" drop #3951 gave "Out of Shadows" as big of an accolade as it gets with the words: "Best documentary of the year."
And finally, we ask of you once more, please keep all these great, GREAT people of the U.S. Military, the Earth Alliance and President Donald Trump in your prayers at this most crucial time period in world history. IN GOD WE TRUST AND GOD BLESS AMERICA.
Our conference call line is:
Call-in Number: 605-472-5764 Access Code: 810201#
Playback Recording Number: 605-475-4957 Access Code: 810201# / followed by # again
Backup Number: 425-535-9162
International folks may like this:
Download the Free Conference Call app: https://www.freeconferencecall.com/downloads
Our Online meeting ID: scottm69756
If you encounter any issues with our Miracles Intel Calls please reach out to Free Conference Call Technical Support: (844) 844-1322
Thank you for your support,
Scott Mowry
www.miraclesandinspiration.com
Follow us on Twitter: https://twitter.com/MiraclesInspire
---
This Austin Steinbart character is quite the busybody, isn't he? The mental issues are apparent. He may be an MK Ultra plant; a deep state bot and victim himself. Most people don't realize they're choosing to be weaponized when they get involved with the CIA clowns.
And now he's been dragged into the courts by the FBI. Do you think his handlers care? They'll cut him loose. No one can impersonate "Q"—for long. That jig is up and this poor guy will probably get kicked to the curb. In time, hopefully he can be rehabilitated.
More Austin Steinbart shenanigans. Now try to imagine #Q being trespassed and banned from endeavors to protect our border and to #SaveTheChildren by stopping #humantrafficking in Arizona.@RealMattCouch, there's a 0% chance that Austin is #Q.
Z E R Ohttps://t.co/dB48WCqOTp

— Q Sent Me (@Q_WWG1WGA_Q) April 14, 2020
LT, despite the exhaustion, brings us another stellar update video. Isn't it ironic that while the majority of the world is at rest and restless, enjoying languid days of down time, the digital soldiers are working harder than ever?
AWK News 4.15.20: An informed [awake] public holds all the keys.
In all the kerfuffle about Bill Gates and his eugenics plans, we have a new video—just 4 minutes long. It's time for the world to see these globalist control FREAKS for what they are and we will keep hammering away at this.
Who Is Marina Abramovic and the Inconvenient Truth About Bill Gates | IF YOU ONLY KNEW
Is this a surprise?
On a beautifully high note, don't miss this short video from one of my favourite scientists, Dr. Bruce Lipton. Do you want to know what you are made of? It's all here. This should be part of our standard education because we are "fearfully and wonderfully made".
Remember to guard your thoughts! You are creating in every moment. This is why I strive to remain positive and push away the negative information. Why go there? If you can only watch one video today, make this it. Revel in the wonder of who you are.
A MUST SEE!!! The Most Eye Opening 10 Minutes Of Your Life | Dr. Bruce Lipton
And that concludes the Early Edition. No idea yet if there will be a late one. Busy days. ~ BP