Is this the manifestation of strategic Twitter employee training?
Twitter engineer thinks Trump supporters' tweets are bots, and "you just delete them." Says "they'll all be like God, 'Merica, and with the American flag and, like the cross… Who talks like that? It's for sure a bot." 12.1K 8:45 AM – Mar 21, 2019 11.2K people are talking about this James O'Keefe @JamesOKeefeIII
John McClane @55JMcClane · 13h
Holy cow! @qanon76, you made the news!! I'm half asleep, but just caught this.. We are the news!!#QAnon#WWG1WGA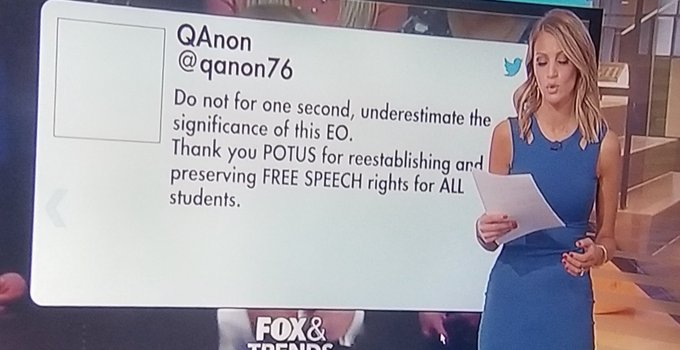 Here is the video.. #QAnon#WWG1WGA#MAGA pic.twitter.com/fHkJ5IPflF 2,919 4:06 AM – Mar 22, 2019Twitter Ads info and privacy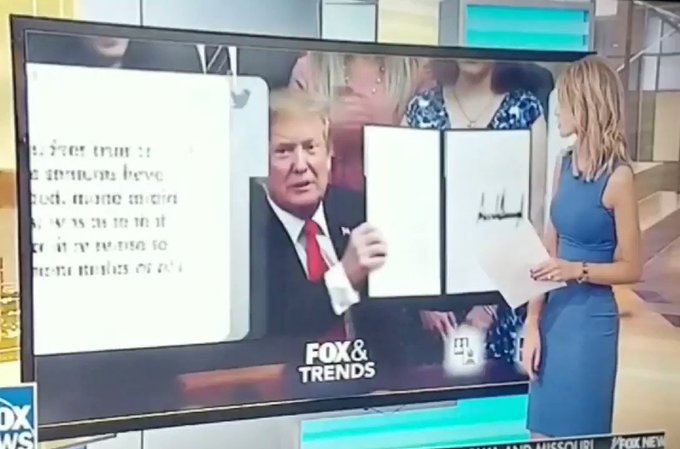 1,725 people are talking about this
And speaking of those incendiary and to some, deeply disturbing Q drops from March 20th…

If you were wondering how effective those Q drops were last night…

1/2 million active users on Qmap(dot)pub in the past 24 hours.
Through the Shadowbanned-Glass @MSeanBrown
Good point. pic.twitter.com/YYCULRv2wb 12 6:09 PM – Mar 21, 2019Twitter Ads info and privacy
See Through the Shadowbanned-Glass's other Tweets
As you may know, there are multiple sites set up to aggregate the Q drops, and then we flood Twitter, Facebook, YouTube, Brighteon, and other social media platforms with it. We have created the Q-Nation—and it's a GLOBAL sensation.

If you were wondering how effective those Q drops were last night…

1/2 million active users on Qmap(dot)pub in the past 24 hours.









#WWG1WGAWORLDWIDE #FactsMatter and #Q peeps do their research #PatriotsDoItForFree and archive offline! #WWG1WGA pic.twitter.com/VfXwgVai0O 15 5:48 PM – Mar 21, 2019Twitter Ads info and privacy
See vikingsparrow's other Tweets
The media love to misquote Trump, but this is beyond misconstruing. It's outright political lies and propaganda meant to destroy the President. How much do you want to bet it will backfire?
The Great Awakening has given Humanity new goggles to discern truth and see reality for what it is. The media is polarizing thinking people and pushing them away from the legacy media. The MSM is circling the bowl.
There is probably no better source on false flags and mind control than this new conversation with Sean at SGT Report, Ole Dammegard and Cody Snodgres as they dissect the Christchurch mosque shootings, the history of CIA mind control, and the manipulation of the masses to further the NWO agenda.
If you're not familiar with Cody Snodgres, he was offered the opportunity to participate in the Oklahoma City bombing. He declined, and as a whistleblower they have made his life miserable. He has significant medical bills as a result and little quality of life.
Ole, too, had to flee Sweden after exposing the plot to assassinate Swedish Prime Minister Olof Palme in 1986. His research over 30 years has enabled him to devise his own way of even predicting where the next false flag will be in many cases.
Something Ole points out that is right on the money in the here and now is that the attacks on politicians and false flags routinely occur TWO DAYS before an election. What just happened in the Netherlands? Uh-huh.
These guys are the consummate authorities on a little known aspect of the global control structure and want people to understand the programming involved in these terrorist events and refuse to go along.
We need to get the word out as to why these attacks unfold. If they didn't work, they wouldn't do it. They all build on each other in an all-pervasive mind control grid of fear.
It's the Hegelian Dialectic; problem, reaction, solution. They back it out, starting with the solution they want to provide—ie gun control and relinquishing sovereign rights to they can control us. They devise a scenario that will generate the reaction from the People that they desire so they can then offer their solution—which will be welcomed to alleviate the fear they have instilled in the minds of the public. We're being manipulated, mind controlled and brainwashed every day.
It appears at this point that while some of the video and images circulated from Christchurch were CGI, people in New Zealand tell us there were casualties. The coinciding drills provide the opportunity to film footage they could dramatize and circulate via the media, including Facebook, their partner in crime, to terrorize the minds of the public.
Never a dull moment, and the carnage continues with a huge chemical plant explosion with at least 47 dead in China. We can only prey this nightmare on Earth ends soon. We must remain vigilant.
Massive Explosion at Chinese Chemical Plant, Executives Taken Into Police Custody
Craig Mason featured some interesting perspectives in this video about the roles of Rod Rosenstein and Robert Mueller. Once again they raise the topic of "The Art of War".
RR is going to hang in there a little longer now. What if… Q said, "bye RR" to throw us off the plot? What if Mueller and RR are white hats? Some are convinced they are heroes. What are the chances? Probably 50/50 at the very least, in favour. We'll see what happens.
A Plan Bigger Than We Thought? Deception, Warfare, & Converted Spies
Walls don't work? Hungary begs to differ. This is quite a border device. Electric razor wire. Ouch!
Hungary sounds like a good place to live. Weren't they the ones who burned and then ploughed under all Monsanto GMO corn fields?
Speaking of Monsanto, we actually have good news from California for a change. This sets an important precedent.
For our Canadian content, Billy Joyce provides another great commentary regarding the conflicting idealogies of Islam and Christianity and the "favouratism" displayed by the mainstream media.
He points out that the Muslim religion states they should seek out all those who do not see eye to eye with their faith and attack and destroy them; yet the MSM wants us to feel THEY are the victims in everything.
Mass mind control. And it's rampant in Canada and globally now with the infiltration of so many countries with Muslim immigrants. He does not go into the Christchurch shooting much and keeps it broad.