We never know from one day to the next what the next blockbuster headlines will be in this storm. We urge everyone to refrain from simply skimming headlines if you really want to know the truth, because it is requiring more and more discernment to parse the facts from propaganda and outright lies. Headlines are highly suggestive, and not conclusive. The meat of it might not say what you think it's going to reveal, I have found. It's not always easy to see the Big Picture any more.
Isn't this the best news?
It's most welcome but will the global El-ites go with just Biden and Sanders? Hardly.
They are not the puppets they want and need in the White House. Biden isn't of sound mind…
…and America is not going socialist so… who will be inserted in the lame attempt to save the day for the New World Order?
Soon we will see who the pathetic replacements are in the 2020 Presidential Race, and we're probably not going to like it—not that they have a hope in hell of being elected.
Seriously, if American voters do what they need to do, there is nothing the deep state can do at this point to wrest control from Trump, the American People, or the Earth Alliance—which includes the administration of many countries—but they have to have someone the sleepers can go with because now that they've brainwashed them against Trump, they need an option the "Never Trumpers" can consider voting for.
That, along with more typical and creative election rigging will have the demonrats holding on to a wing and a prayer that they can get the numbers to oust Trump.
Who is the mystery candidate? Will it be Crooked Hillary or Big Mike? Is there someone else in the wings? Whomever they insert, we can rest assured they're part of the El-ite system and have skeletons in the closet, and dirty laundry on the line. They are compromised and controlled with handlers calling the shots.
Since clone Hillary is now under scrutiny of the court again for her email scandal and illegal use of a private home server for classified State Department business, it might affect her possible status as a viable candidate. This is an interesting and revealing discussion from Judicial Watch. Of course the "email scandal" involves Benghazi. That coverup has to come to light.
Show notes: Last summer, Judicial Watch Senior Attorney Ramona Cotca sat down with Judicial Watch President Tom Fitton to discuss developments relating to the Clinton email scandal.
Hillary Clinton to be Questioned UNDER OATH by Judicial Watch–Here's What You Need to Know…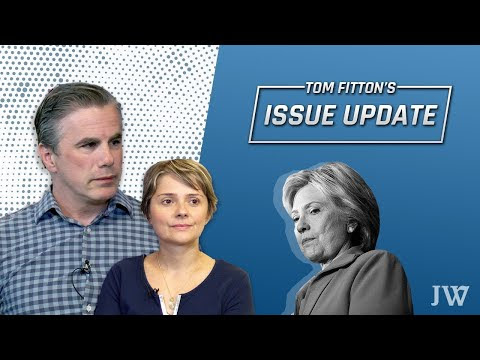 Who is stupid enough to go up against His Trumpness? Who has a death wish? The Trump campaign reports raising $86 million in February alone and the Republicans are claiming new real estate in Congress in some states already.
Is there one globalist puppet who has donated large sums of money to help Humanity like Trump does every month with his presidential salary? Is everyone aware that the President donates his entire salary every month—essentially working for free?
The Italian government has been rebelling against the old regime for some time now, and continues to reclaim their real estate from the global El-ites.
Italy Blows the Lid Off Vaccine Scam. Will No Longer Poison Citizens with Globalist Eugenics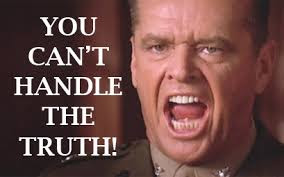 The more things change, the more they stay the same. The usual psyops are unfolding across the planet and the People are treated like mushrooms: fed shite and kept in the dark.
Some of the useless eaters can handle the truth, while others can't. The alternative news community has a broad mix of digital soldiers, with varied agendas. Some are just shills, hyping the coronavirus and milking it for views and dollar signs.
Others have Humanity's best interests in mind. Quite a few are good sources of information—but this is war and as Q followers have learned, disinformation is necessary. We have to be on our toes and refrain from buying into every byte.
As a former government official, Simon Parkes has access to some intel and the latest update from Simon says…
In the US the Federal Reserve cut interest Rates by half a point.
In the U.K. ambulance staff have been told to lie if asked the true number of virus cases.
I have personally been told this by an ambulance driver.
So if an area has 3 or 4 or 6 cases they will only report that they dealt with only 1 case.
So the U.K. is no different to China then – 'Don't tell the public they will only panic'
We can see that a few are already panicking over the statistics as grocery store shelves have been emptied of some items and prepper companies who last week promised two-day delivery now say deliveries are more like 30 days out—or while supplies last. We've heard reports that Costco is selling out of water at $200/case in California, some Minnesota store shelves were emptied, etc. but I have not personally vetted that information. It doesn't matter what others do, it only matters what we, personally do and how we handle "the storm".
Only a handful of individuals have access to a "crystal ball" (the Looking Glass technology) so the rest of us hopefully have performed our due diligence and prepared for at least a couple of weeks of being sequestered in our homes. Some bottled water, extra canned goods, dried potatoes, powdered milk, rice, beans, and frozen meat and veggies, pet food, as well as some cash would hopefully suffice. If you take medication, try to get your prescriptions filled as far in advance as possible.
It's a shame the general public isn't aware of how many people die of the flu every year, but this is what we have to work with. The psychopaths are going to run their psyop and the sheep will follow along as only sheep can. They will either over-react, or under-react.
What is interesting is the geography of the CV-19 pandemic. Last night I heard a man in Flushing, New York simply passed out on the spot, which is what we heard was happening in China as a result of the "5G" preventing oxygen from entering the blood in Covid patients. He appears to be Asian.
We're also hearing now that there are two strains of the virus; type S and type L, designed to attack two nations. True? We don't know, but a world map by number of cases might suggest that. We just can't rely on the numbers.
Israel put their two cents worth in today.
If you have not yet listened to Dana Ashlie's deep dive on the apparent layering of potential bioweapons, you might want to do that before it's removed. It was most intriguing and suggests a possible reason for the specific regions affected thus far so severely by the CV pandemic—-and why people might really drop on the spot after displaying no flu-like symptoms.
Jon Rappoport continues to educate the open minded to the science and probabilities as well as the psychology of such psyops on the masses.
As Dave pointed out in his X22 Report below, the fact that President Trump's administration comfirms they are already working on a vaccine should not be taken to mean there will be mandatory vaccinations. It is simply to counter the fear factor. Fear is what the deep state is striving to generate.
Most Americans are brainwashed and believe vaccines prevent disease. If they get peace of mind from knowing a vaccine is on the way, it doesn't even have to happen to have the desired effect. By the time a vaccine was developed the "pandemic" would probably have simply died out like all the others. We'll see what happens.
Besides, IF the Trump administration had private labs create a vaccine, I am willing to bet it would NOT contain the disgusting things the ones the globalists have been pushing for decades have in them. Do we even know if vaccines work—at all?
[DS] Pushes 16 Yr Plan, When Is The Right Time To Use The Trump Card? – Episode 2112b
What might be disturbing is the response of some demonrats regarding Trump rallies—one suggesting if he contracted the virus he would go to a KAG rally and infect as many as possible. I did say that Trump rallies would be something that might be discouraged if large gatherings and sporting events are implicated in this psyop. We also have Biden lying about the Coronavirus situation and implicating Trump in a coverup. Of course it is used to attack the President! Was there any doubt? You could see it coming a mile away. Everything the deep state does is about destroying Trump and getting him out of office because he means their slow and painful demise.That is not to say the control freaks didn't plan this outbreak long, long ago. They always plan decades in advance—but it is one more way to make him look bad and they don't miss any opportunities to do so—particularly in an election cycle. They have known for almost four years that they would roll the Trump attacks into this depopulation psyop—if they failed to assassinate him first. Many attempts have failed.
If only the US election was about politics. It's so much more and the general public has no idea the stakes. Planned Parenthood is a front company for the worst atrocities and the desperation of the lunatic left is palpable.
Here is more bad news for the demonrats.
And just what have some of those illegal aliens been up to? Here's another fascinating read from Corey's Digs about the "Arizona Mafia". And no, Philip Haney didn't kill himself. Unfortunately, it seems he is one more whistleblower who found himself added to the legendary Clinton Body Bag.
Excerpt:
In 2008, the DEA launched a campaign known as Project Cassandra, which compiled a trail of evidence to prove how Hezbollah's operations expanded from a military and political organization in the Middle East, to a worldwide criminal enterprise. Project Cassandra investigators had reason to believe that Hezbollah amassed more than $1 billion dollars per year from gun running, drug trafficking, money laundering, and other criminal operations.
---
Dan Dicks of Press for Truth reports from Delta, British Columbia on the government mandated trend for hospice facilities. The administration calls it communism when the law is changed affecting medical assisted killing.
EXCLUSIVE: Canadian Government FORCED KILLINGS of The Elderly at Delta HOSPICE Society EXPOSED!!!
Let's bring down the anxiety level a little. If there is a soothing injection possible for our day, we may wish to listen to Laura Walker's new recording on The Oracle Report about the March astrological and geomagnetic energies. There are far more elements in play than what we see or hear in the material world.
You might also like to listen to or read the Earth Intelligence Report from Brad Johnson about the effects of the shifting energies on us and our world.
Earth Intelligence Report – March 2020
EARTH INTELLIGENCE REPORT for March 2020
In our next interaction through this transmission, we wish to speak to you regarding the overlaying of conjunct realities that are in the process of converging and fully amalgamating upon your planet within these next several months leading into the end of your summer and beginning of your fall season. These realities could be termed as tether realities where the intersection of spheres serving a common magnetic shall infuse realities on a grander level resulting in greater shifts of prosperity for the Earth. What this entails is the melding of collective feelings that hold a high resonance with love, joy and prosperity through many of the human populace across the world. Through this effect, you reach a greater platform of cooperation that will render any form of false agenda or corruption obsolete by the simple permission to dissolve it. Seen in another way, those who choose to assuage past any dealings of operations or agendas designed to control, harass or harm anyone else and the planet can easily be dissolved/eliminated by these new forms of abridged tethered realities coming upon the Earth.
The Earth is reaching a new critical level process where love is the result of growth and those that do not align to this process will see their agendas of selfishness revealed very quickly. This is the exact nature that you are seeing, termed as 'chaos' upon your planet. There are many intentions to create havoc and disarray through much of your shadow groups, but very few of their attempts will ever see the light of day in a manner of speaking. The vibrational resonance of your planet is highly intense to the degree that anything in resistance to it shall become an exposure leading to its dismantling in a very short amount of time. You will find this the case in the short time ahead regarding your coronavirus as its desired result to affect many has failed. Its only urgency of presence is brought forward by the very organizations committed to spreading fear upon the planet through your common global media. However, this is not an emergency and many of the reports of large spread cases would be the result of doctored, exaggerated results and nothing more. Whatever agenda is not in harmony with the Earth, as we will say a second time, will not see the light of day and shall therefore be exposed for dismantling.
This in and of itself is the nature of why your year is termed as the year of exposure. Speak the truth that works in favor of the energies of the Earth, or such plans will lead to being exposed and dissolved by those that wield their light of love and truth.
As what has been spoken before pertaining to reality partitioning, this shall continue on a much more accelerated level, and has been intensely manifesting since the beginning of your new year. Everyone will have their own sides and perspectives on reality and where you are going as a race. Remember that perspectives are no more different than selecting items at your neighborhood stores. There is a wide selection of perspective and they can all be dismissed through your choosing. Indulge the value of your own perspective.
Look into the light of your own truth and value deeply what you feel you are being told inside. For no one holds a better perspective on what is before you in this moment than yourself.
As these timeline realities merge, you will see the results by certain levels of turbulence upon the body. Think of your own body and its process with detoxification. You will experience pains or shifts that are overall attempting to dissolve blockages within your body so that the energies you receive will rejuvenate the physical vehicle. See it no differently than when the Earth experiences such shifts. Earth changes are common when this happens. Shifts in the various major arenas of events politically, economically and more take nose-dives and will then re-stabilize themselves when appropriate adjustments are made that bring in alignment of coherency to such areas. This will lead to old leaders being exposed losing power, and new shifts engaging so that it follows where the new merged timelines that are tethering to your world have fully fused. This is what change looks like. It is a constant shifting of currents taking away the stagnant pools of filth and grime so that replenishment can fill the shores as the new waves of change come in. It is all part of the cyclic change taking place now. Change means adjustment. Adjustments will refine your landscapes on all arenas, and you too shall feel these shifts come as your persona of self changes representing a greater truth to come to your surface where empowerment and possibility are now commonplace in your awareness. This is the way of flow as it exists. Harmonize with it and make it an ally rather than dreading it as an enemy.
This concludes the Earth Intelligence Report.
Signing off for now. ~ BP