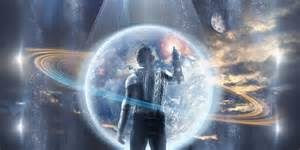 "Horror show" is apt. It most certainly is. Do people get it, yet? Woo-hoo!!!4250
Q!!Hs1Jq13jV6 15 May 2020 – 10:41:02 AM
EYEy1wqU8AEw2Zn.jpghttps://twitter.com/ZekeJMiller/status/1261339533905281025
It's time to end the horror show.
It's time to stand [lead by example].
Enough have seen [domino effect].
[note: who wears a mask and who does not]
Q
"Where We Go One, We Go All." This video below explains how that is possible.
Together, we are whole, never separate. They can never split us asunder. We are Humanity.
"You are a child of the universe,
no less than the trees and the stars;
you have a right to be here.
And whether or not it is clear to you,
no doubt the universe is unfolding as it should."
― Max Ehrmann, Desiderata: A Poem for a Way of Life
I can't recall how I got to this video so if the crew recommended it, thanQ.
Blood of the Lamb
Silver fringe; I like it.
Today I was presented with the brand new @SpaceForceDoD flag in the Oval Office. I will take Great Pride in displaying it at the @WhiteHouse! pic.twitter.com/S29tBFYlQY

— Donald J. Trump (@realDonaldTrump) May 15, 2020
I saw a post from Praying Medic on Twitter that seemed to be saying Facebook's solution to their meme illiteracy was to purchase Giphy and the damn twats would not let me click on it, no way, no how. It kept flipping the posts up and down and even if I happened to get lucky and click in the box it would not open and wouldn't let me click on Praying Medic's link, either, so I had to do a search. Fox covered it.
Do they really think they can compete with US on social media? We'll slaughter them. We'll annihilate them. We'll leave them twisted and broken in a moist, red pulp; snivelling and whimpering.
We're so excited to share some news – GIPHY has been acquired by @Facebook and is joining the @Instagram team!

Read more here: https://t.co/U6AYQ16cEQ pic.twitter.com/ATjEY1VK3K

— GIPHY (@GIPHY) May 15, 2020
The people of New York are not amused to see the local fake news channel covering their protest and call them out. Thanks, L.
Fake News is NOT essential (14MAY2020)
More arrests… working our way up the ladder. Kip Simpson reads the updates for you.
FBI ARRESTS DEMOCRAT APPOINTED BUILDING COMMISSIONER, CORRUPTION CHARGES PILING UP IN CALIFORNIA
We must speak up, people. It's the only way. We must lead by example as Q says. We are the way-showers. Let's show the flock the way home.
It's happening; police officers are speaking up, doctors are speaking up, politicians are speaking up, judges are speaking up, people in all walks of life are speaking their truth.
It's show and tell time.
Q!!Hs1Jq13jV6 15 May 2020 – 9:42:43 AM https://www.washingtonexaminer.com/news/san-diego-county-supervisor-says-six-of-194-confirmed-deaths-are-pure-solely-coronavirus-deaths
Think for yourself.
Trust yourself.
Your voice matters.
Knowledge is power.
Q
This is another eye-opening discussion with George Nasif and Cirsten W. about a number of topics including the #Obamagate material. George tells us as much as he is permitted, and some of it will be new. He affirms that we have a serious election issue with all the fraud on the part of the democrats from programmed voting machines to voter rolls full of dead people to awarding voters from one candidate to another as they see fit. He says Julian Assange is not yet stateside and the dimms don't want him here testifying against them. Best of luck to George and we anticipate our next update after his surgery.
Interview with George Nassif on Obamagate, Spygates all Paperwork exposes UK, Donald J Trump Taxes
Sarah Tonen home schools her children—that's how important it is to raise them properly and safely and she is outraged by this new protocol for children playing on the Abby Normal playground.
How do we deal with the brainwashed imbeciles who believe this will protect them and us? Got a tranquilizer gun? Let's just keep them under until we awakened people can get this ship back on an even keel and show them we're not going to comply. This is preposterous. Twenty feet away and more!!!
This is child abuse, pure and simple.
Ab-"Normal"…
And finally… no surprise to most of our seasoned readers, but… this is what happens when monopolies take over.
Signing off for today. Have a great Friday night.