More code-speak?
Apparently there's a rumour that Pelosi DIED last week, which I found interesting because before I heard that, I was thinking she looked different. We'll see.
The globalists never stop trying to pass legislation scams the People would not approve.
The question of the day: Why are the Democrats sneaking obscure inclusions unrelated to the coronavirus stimulus into the massive bill?
And voting by mail? Are you kidding me? They cannot hope to win the 2020 election unless they cheat. Even then—it's impossible.
It's obvious they hope no one will read the whole bill but fortunately there are patriots who are watching their every move. It's not the first time they've tried to slide these sort of things into legislation and their sleight of hand will not work any more.
Remember when Pelosi used her double-speak six years ago to tell representatives they would have to pass the 'Obamacare Bill' to find out what's in it?
Caution: It's enough to make you vomit. Who believes this crap?
Unfortunately, few Americans were paying any attention to what their corrupt globalist government was doing at that time and up to 80 per cent of Congress was bribed and blackmailed so they did it—without reading it. And look at the appalling mess that created for the American people.
These subhumans are despicable. Eliminate the Demonrat party.
We know what the globalist agenda is.
#DemocratsHateAmerica pic.twitter.com/UBWZfEt5aE

— Power Tie (@realPowerTie) March 24, 2020
No voter ID to get a ballot, and anonymous "ballot harvesting"…why is that hidden in Speaker Pelosi's coronavirus bill? These are issues that shouldn't be addressed at this time. #singleissuebills pic.twitter.com/SjV2V15Qeu

— Rep. Andy Harris, MD (@RepAndyHarrisMD) March 23, 2020
That white rabbit again. What do you think?
Morning, Patriots!

Which pill do you choose? https://t.co/fJBI9qGM49

— In Pursuit of Truth (@IPOT1776) March 24, 2020
Someone is on the same page I was when I saw the absurd propaganda out of China. The numbers suggest something else is going on. Mass arrests. Arrests, not deaths, or deaths of the globalists, not the People. Quarantining the dark ones with closed borders and airports. He might be right. Perhaps the count is for unsealing or opening the indictments, which totalled 154,552 last I heard.
Does anybody think
Coronavirus infection=indictment?

— Q++++ (@JohnGrahamDick1) March 24, 2020
Do they know something we don't? Is there a specific target?
Here it is, folks. We're seeing the push, the commentary to end the shutdowns and get the country moving again. First Trump; now Tom Fitton, who also reported that the dimms are using the Toilet Paper Virus to shut down FOIA requests into Hillary Clinton's email scandal. They think they can delay the inevitable for months. Nope!
Tom Fitton: We Can't Shut Down America over #CoronaVirus–"We Have to Get the Country Moving Again!"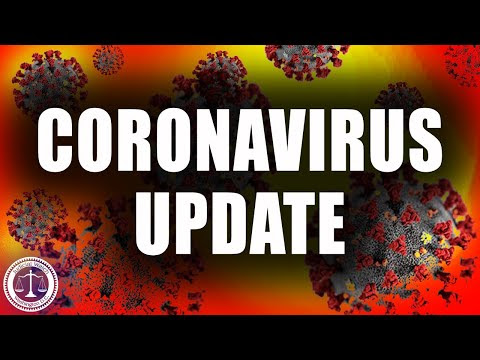 Wow… this is moving along quickly.
Simon Parkes concurs in today's update that the right move is to get America going again or not only America but the rest of the world will suffer.
2020 03 24 Update – Simon Parkes
Simon left us with a fascinating snippet of information. He said dogs are fifth dimensional and cats are fourth. I have to agree that my dog is so much more than just a "dumb animal". I tell him every day how brilliant he is because he either reads my mind about what route to take on our walk—which is different every day—or he understands my verbal guidance ahead of time as to which way we're going to go. It's uncanny.
We may be getting hints that the Internet will go down for at least a brief period. It began with Maria Bartiromo saying that with so many people working from home, it would stress the system. Reading between the lines… We'll see what happens. From now until the end of April should be exciting on many levels. As QAnon said, "Done in thirty".
Predictive programming the 'shut down' https://t.co/ZQf3leeJFd

— Eyes On Q (@EyesOnQ) March 24, 2020
Did you listen to that stunning Miracles Intel Conference Call on Sunday night? Scott has been working hard to pull together all the facts, all the clues, all the evidence, and all the intel and decodes to show us what is happening. He can't tell us everything his sources reveal, but he brings amazing insights no one else does. It was brilliant and uplifting and The Plan, the M.A.P., are exposed like new facets of a diamond.
The call is so popular now that over 1200 people were logged in, and hundreds listen to the archive afterward. I had to leave the Sunday call part way through as it was our dinner hour and when I wanted to log into the archive I got an audio file instead so I wasn't able to listen to the remainder of the call until Monday evening. This has been the most incredible and comprehensive call yet so if you would like to listen to it, you have until the next one to do so.
It was a long session because there is so much going on, Scott is very thorough and ensures people understand, and he took a lot of questions at the end on top of it.Replay Number: 712-770-5402Access Code: 767664# / followed by # againBackup Number: 425-535-9162
When is a wildfire not a wildfire?
It's looking like the "conspiracy theory" about some of the California fires isn't much of a theory; it's fact. Unfortunately, these fines are hardly recompense for destroying 95 per cent of the town of Paradise and all the people and animals who died. I'll never forget the images of the baby in the car seat, burned alive as they tried to escape.
There's a back story we heard about an "alien" race that was said to be living in Paradise as an experiment in integrating into the Human population but we don't have sufficient confirmation on that.
PG&E is all about "power", and as such are also involved in weather modification in a big way and also have a space weapon and it's believed to have been used to beam a laser which caused the "Camp Fire"—and I object to the use of that name. This was no pleasant little camp fire. They destroyed Paradise and it was murder. Mike Morales explains in the video below.
This is only part of the story. It's far more complex than this.
Mike Morales goes into the activities of Pacific Gas and Electric that led to that catastrophic fire in the beginning of this video.
Can we see why we need a "space force"? There is a lot more going on above us than people realize. Trump knows. We need protection from rogue elements and their space technology.
He then launches into the truth about the purported high death toll in Italy. More on that, below.
PG&E GUILTY MANSLAUGHTER LASER WEAPONS THE AGENDA #WEATHER WARFARE LIVE !!
They fudged the numbers, if that report is correct. Would that surprise us? Many said right off the top that they were going to lump deaths from other causes into the "pandemic" numbers when it's not really as serious as other viruses and diseases have proven to be in the past. It serves the agenda to inflate the numbers for their "fear campaign".
The World Health Organization (WHO) lied, and is not in the business of supporting Humanity. They support the globalist agenda and are being exposed.
Read what our "resident expert", investigative journalist Jon Rappaport has to say about the test the CDC is using. Both the WHO and the CDC are going down because they do not serve us. President Trump is allowing them to expose themselves.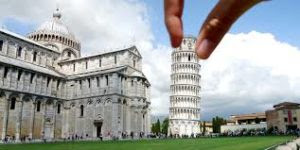 And here is another Jon Rappaport article which I can only find at a few select places—not even on his own blog.
And this one…
Bottom line, don't panic, folks. It's not what it seems.
Trump is having none of this selfish behavior exhibited by some American corporations or ?
The reasons some Americans are behaving this way are twofold.
They're spoiled. They have never had to deal with any national catastrophes or emergency situations before. Many of them are so brainwashed they think they'll always have outrageous quantities of everything and no shortage. They think "it could never happen here; not in America". Many think only conspiracy theorists are "preppers" and it's nonsense.
Well guess what? President Trump asked everyone to "prepare" on August 31st of 2018. Read that proclamation here. Apparently many did not. Some could not afford to buy much extra food but most could afford to get a little extra in that time period.
Things are going to change. Out with the old and in with the new. Humanity has leaps to perform. Fifth dimensional leaps.
I hope I'm missing something, because how in the WORLD is this quote from the Democrat Majority Whip, Jim Clyburn, not front and center on every news update RE: this Phase 3 delay

"This is a tremendous opportunity to restructure things to fit our vision."

— Ben Williamson (@_WilliamsonBen) March 23, 2020
The traditional "news" is old news. WE are the news now.
As Secretary Pompeo stated, the disinformation campaigns and "fake news" are rampant. The legacy media are rapidly hammering nails into their own coffins, yet the People are growing more educated about the reality every day thanks to independent media and critical thinkers.
Coincidentally, Dave talks about us being the news, too.
I'm on board with him on the big names coming down with CV. My sense is that the White Hats are calling the shots and giving them "choices". They may not like either one, but at least they have a choice.
It's all going according to the Plan, my friends. The future will be glorious. Choose to remain in the eye of the storm for smoother sailing. ~ BP
Do Not Fear, Look For Message, Dark To Light, Operators Ready – Episode 2128b