While Ghislaine Maxwell hasn't disclosed which banks managed tens of millions of dollars for the British socialite, Bloomberg reports that one of them was JPMorgan. Not only that, the bank run by Jamie "That's why I'm richer than you" Dimon continued to do business with Maxwell after they kicked Jeffrey Epstein to the curb in 2013 – despite her well-known affiliation as the dead pedophile's 'madam.' Epstein played a pivotal role in the rise of Barclays CEO Paul Staley, while Staley ran JP Morgan's private bank – referring wealthy clients to the banker and helping to arrange the bank's 2004 acquisition of Highbridge Capital Management. Staley left JPMorgan in 2013 – the same year the bank severed ties with Epstein. Going back about two decades, Epstein regularly brought Staley business when he ran JPMorgan's private bank and the two were close professionally, according to a person familiar with the matter. One of those introductions Epstein made was to hedge fund billionaire Glenn Dubin, the New York Times reported. Maxwell, meanwhile, had at least $10 million under management at JPMorgan private bank, according to Bloomberg, citing two people with direct knowledge of the matter – one of whom said she was a client on or before 2009. Her money there was handled by a team that included several dozen relationship managers, advisers and others who specialize in closely held businesses. The bank continued to work with her after Epstein moved funds to Deutsche Bank AG in 2013.
European nations, France included, have been pressed by the United States to ban Huawei from building their 5G networks. Washington has claimed Beijing uses the firm's equipment for spying. China has repeatedly denied the accusations. French authorities will be unable to renew licences for Huawei's equipment after their expiry, which will pave the way for the Chinese tech giant to be phased out of French 5G networks by 2028, Reuters reported citing three sources familiar with the matter. According to the report, the government notified firms planning to acquire Huawei 5G gear about the non-renewable licences. The sources said that the majority of licences for Huawei spanned from three to five years, while its European competitors, namely Nokia and Ericsson, were granted eight-year authorisations.
90 people in the state of Connecticut were found to actually have been negative for coronavirus after receiving positive tests. The state's Department of Public Health said that its state laboratory found a "flaw" in one of its testing systems and that 90 of 144 people who were tested for the virus between June 15 and June 17 received false positive tests. 161 specimens were collected and a total of 91 of those showed false positives. Many of those who received the false tests were nursing home residents. The state said that it reported the flaw to the test manufacturer and the FDA. It has taken "immediate steps" to make sure patients have been notified.
US President Donald Trump revealed during a Wednesday afternoon news conference that he will "immediately surge federal law enforcement" to Chicago, Illinois, following the recent uptick in gun violence in the city. "No mother should ever have to cradle her dead child in her arms just because politicians refuse to do what is necessary to secure their neighborhood and to secure their city," the US president said while delivering remarks on "Operation Legend: Combating Violent Crime in American Cities" in the White House East Room on July 22. Trump expressed that a number of other cities in the US need federal intervention in addition to Chicago, such as Albuquerque, New Mexico. Chicago Mayor Lori Lightfoot took to Twitter Tuesday night to publicly announce that "Donald Trump's troops" are not permitted to come to the city and "terrorize our residents."
The United States gave China 72 hours to close its consulate in Houston amid accusations of spying, marking a dramatic deterioration in relations between the world's two biggest economies. The State Department said the Chinese mission in Houston was closed "to protect American intellectual property and Americans' private information".
Indonesia: A 23m whale briefly washed up near a beach in Indonesia but it was unclear how the enormous marine mammal died, a conservation official said Wednesday (Jul 22). Curious onlookers crowded the shore of coastal Kupang city as officials scrambled to figure out what to do with the bloated carcass, which was first spotted on Tuesday. But the giant creature was washed back to sea on Wednesday before it could be brought to shore for an examination. "We think that it's a blue whale but we don't know what caused its death," said local conservation official. "It looks like it didn't die here and may have been deceased for some time," she added. Blue whales are the largest animals in existence, weighing up to 200 tons and growing as long as 32m. The creature, whose tongue alone can weigh as much as an elephant, has an average lifespan of 80 to 90 years, according to National Geographic. Seven pilot whales were found dead near Kupang last October.
In a rare revelation, Beijing has admitted that its 2.4-kilometer Three Gorges Dam spanning the Yangtze River in Hubei province "deformed slightly" after record flooding. The official Xinhua News Agency quoted the operator of the the world's largest hydroelectric gravity dam as saying that some nonstructural, peripheral parts of the dam had buckled. The dam was a pet project of the late Premier Li Peng and a monumental pride of the nation when it blocked and diverted Asia's largest river in 1997. The deformation occurred last Saturday when the flood from western provinces including Sichuan and Chongqing along the upper reaches of the Yangtze River peaked at a record-setting 61,000 cubic meters per second, according to China Three Gorges Corporation, a state-owned enterprise that manages the dam and the sprawling power plant underneath it. The company noted that parts of the dam had "deformed slightly," displacing some external structures, and seepage into the main outlet walls had also been reported throughout the 18 hours on Saturday and Sunday when water was discharged though its outlets.
Twenty-three children have been rescued after being abducted and forced to sell handicrafts in a tourist town in southern Mexico. The children were released from a house in San Cristóbal de Las Casas, in the southern Mexican state of Chiapas, according to a statement published by the state's attorney general Monday. Three women were arrested on human trafficking and forced labor charges. The children, ranging in age from three months to 15 years,some were abducted from their families and forced to work selling handicrafts under threat of "physical and psychological violence," according to the statement. The rescue mission began after the attorney general's office launched a search for Dylan Esaú Gómez Pérez, a toddler who went missing on June 30 while at a public market with his mother, according to an earlier statement from the attorney general. Chiapas is the southernmost state in Mexico and sits on the border with Guatemala. Home to some of the most impressive Maya archeological sites and a large indigenous population, it is one of Mexico's most diverse regions both in culture and nature. It is also the most impoverished state in the country, and was hit hard by an 8.1-magnitude earthquake in 2017.
Tech celebrity Steve Wozniak has announced a lawsuit against YouTube and Google, stating that they failed to remove videos that used his likeness to trick innocent users into giving away cryptocurrency. Steve Wozniak, one of the two computer whizzes behind Apple, has set his lawyers upon Google and YouTube after they failed to take down videos that were using his image to scam people. The lawsuit alleges that videos scammed users into sending bitcoin to fake accounts and used images of tech magnates such as Elon Musk, Bill Gates, and Wozniak to gain credibility. In a statement cited by media, Wozniak stated that "The allegations paint a picture of an algorithm-driven tech giant that does not respond to victims," and that YouTube used him in scamming innocent people.
Facebook is preparing to join Twitter in taking action against accounts promulgating information tied to the "QAnon" conspiracy theories, the NYT says. The social media giant has been working with Twitter and other social media companies on the issue, and will be making an announcement in the coming month, according to the report. Facebook had previously removed a cluster (of five pages, 20 accounts and six groups) affiliated with QAnon, in May, due to violations of its policy against "coordinated inauthentic behavior."
The Bolsonaro government has no interest in shielding Brazilian Indians from COVID-19, on the contrary, it has long sought to open indigenous lands for mining and agribusiness, considering native peoples to be only a stumbling block, notes indigenous leader Weibe Tapeba and Brazilian scholar Gustavo Guerreiro. Mortality rates among Brazilian Indians are almost twice the national rate (12.6% versus 6.4%), as Articulation of the Indigenous Peoples of Brazil (APIB), an advocacy group, found in June.
Dr. Harvey Risch, an epidemiology professor at Yale School of Public Health, said on Tuesday that he thinks hydroxychloroquine could save 75,000 to 100,000 lives if the drug is widely used to treat coronavirus. "There are many doctors that I've gotten hostile remarks about saying that all the evidence is bad for it and, in fact, that is not true at all," Risch told "Ingraham Angle," adding that he believes the drug can be used as a "prophylactic" for front-line workers, as other countries like India have done. Risch lamented that a "propaganda war" is being waged against the use of the drug for political purposes, not based on "medical facts."
Proponents of a hydropower plant to be built in the only known habitat of a critically endangered orangutan species say it's important for meeting the future energy needs of northern Sumatra. But a new report says this region of Indonesia is already almost fully electrified, and that the new plant will do virtually nothing to improve that. The report from energy consultancy Brown Brothers Energy and Environment (B2E2) was commissioned by various NGOs, including environmental advocacy group Mighty Earth, which has been a vocal opponent of the dam. It cites official data to show that North Sumatra province, home to the Batang Toru forest where the dam and power plant are to be built, already has one of the highest electrification rates in Indonesia: nearly 96% of the population had basic and stable access to electricity in 2016, compared to the more developed major provinces of East Java (89%) and Bali (92%).
A new lawsuit accuses former cardinal Theodore E. McCarrick, the former archbishop of Washington, of managing a "sex cabal" among seminarians, altar boys and priests at a New Jersey beach house in the 1980s. The 30-page lawsuit was filed late Tuesday in the Superior Court of New Jersey in Middlesex County by attorney Jeff Anderson on behalf of an unnamed plaintiff. It alleges one count of sexual battery and six counts of negligence against Mr. McCarrick, the Archdiocese of Newark, the Diocese of Metuchen, and several former or retired priests. At the center of the allegations is a beach house in Sea Girt, New Jersey, that was purchased with diocesan funds by Mr. McCarrick when he was the bishop of Metuchen. Mr. McCarrick served as the bishop of Metuchen from 1981 to 1986 and as the archbishop of Newark from 1986 to 2000.
A judge today has ordered the unsealing of a vast tranche of documents related to Jeffrey Epstein, which could shed light on his friendship with powerful men accused of having sex with his victims. Judge Loretta Preska said that 80 documents – which will run to hundreds of pages – should be made public within a week. The documents will include depositions from Ghislaine Maxwell, which could explain her alleged role in Epstein's sex trafficking operation. They could include details about Maxwell's sex life that her lawyers have previously tried to stop from being released, relating to a seven-hour, 418-page deposition Maxwell gave which her legal team said was 'extremely personal, confidential'. In filings Maxwell's lawyers have called the depositions a 'series of (efforts) to compel Maxwell to answer intrusive questions about her sex life'. The documents will also include communications between Maxwell and Epstein from January 2015 when Virginia Roberts made explosive allegations about them in court papers. In the papers Roberts claimed she was forced to have sex with Prince Andrew three times when she was just 17 at Epstein's command.
News Burst 24 July 2020 – Bonus Video
___________________________________________________________________________________________
Editor's Note: I Am taking this high-resolution video of "Mars" with a large grain of salt. The images shown look suspiciously like desert scenery in the Southwest of America, … keeping in mind we may live on a "flat planet" (President Trump supports this idea). Has any spacecraft truly left the "orbit of Earth"? have an open mind, just sayin…and BE in…
Quantum Joy!
___________________________________________________________________________________________
https://www.youtube.com/embed/nTFZh4Oo3BM?feature=oembed Crop Circle – Scrubbs Lane – Bishops Sutton – Reported 22/07/2020
Power of the universe ❤️
5th elements, 5th dimensions.
Been informing the planet earth for so many years 😂
Lotus 💓 the symbols of love, compassion, and enlightenment, Awakening…
We are now is in transition period
We will enter into age of Aquarius on the 21st December 2020
5th dimension, and onwards.
Times is running out!!
Are we ready??
With three colors. With details. And almost in 3D. The spiral drawn in the central circle, which turns to the left, is out of this world. It seems as if they had blown it with a draft of air directed towards that area of the floor. The 3 different colors, attracts a lot of attention how this is done. And how it looks.
You are the blossom of the 5 elements,awaiting the realization,that all is one and one is in all… Love Wisdom Sovereignty.
News Burst 24 July 2020 – Bonus Video
https://www.youtube.com/embed/ZEyAs3NWH4A?feature=oembed Britain's ElderFox Documentaries has published Martian footage rendered in crisp, high-quality resolution.
The video is essentially a slide show of mosaic images taken over the years by the three NASA rovers: Curiosity, Spirit, and Opportunity.
Each "slide" was put together from several images to create the impression that the camera is panning across the lifeless landscape – something the narrator calls the "most lifelike experience of being on Mars."
The panorama of Glen Torridon, the clay-rich rocky area visited by Curiosity, contains 1.8 billion pixels and was made from over 1,000 different images captured by the rover during one week in 2019. ElderFox called it the "largest mosaic ever put together".
News Burst 4 July 2020 – Solar Activity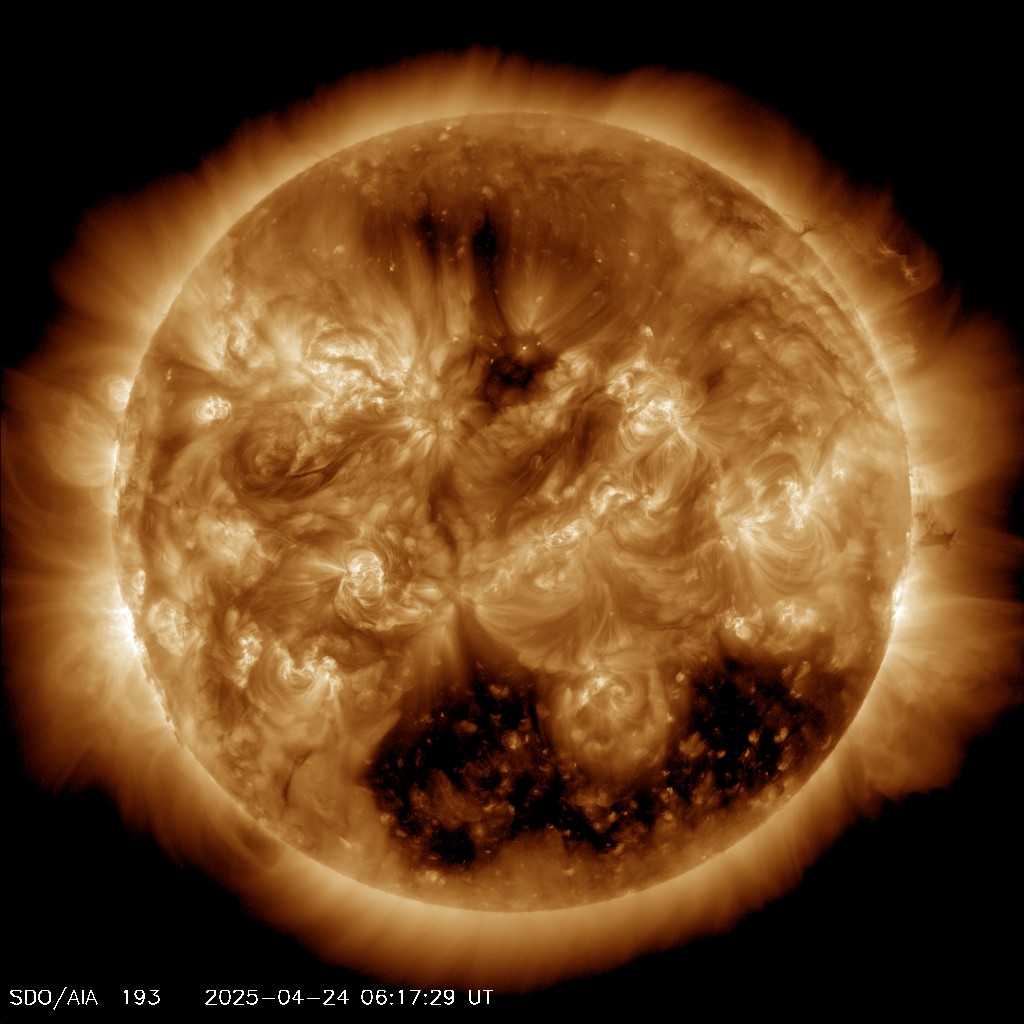 AR2767
The new Sunspot AR2767 member of Solar Cycle 25 is weak and is not yet capable of producing flares.
News Burst 24 July 2020 – Active Weather
Eastern Pacific
Hurricane Douglas – Position E-SE of Hawaii – Wind velocity 105 – 130 kts – Pressure 964 hPa – Moving W-NW at 17 kts – Intensifying – Expected over Hawaii toward the end of the week with 65-75 kts winds.
Atlantic
Tropical Storm Gonzalo – Position north of Guyana – Wind velocity 55 – 65 kts – Pressure 997 hPa – Moving W-NW at 12 kts – Intensifying.
Gulf Of Mexico
Tropical Depression 8 – Wind velocity 30 – 40 kts – Pressure 1007 hPa – Moving W-NW at 8 kts – Slowly intensifying.
The depression is expected to strengthen and it could bring tropical-storm-force winds to portions of the Texas coast, where a tropical storm watch is in effect. It is expected to produce heavy rains along the Gulf Coast from Louisiana to the Lower Texas Coast. These rains could result in flash flooding and minor river flooding.
News Burst 4 July 2020 – Earthquakes
July 23 2020 Europe – M3.6 Albania
---
North America – M4.2 Nevada
---
Central America – M3.8 Puerto Rico
---
South America – M4.5 South Chile
---
Asia – M5.1 China
---
Pacific – M4.2 Kermadec Islands
---
Deepest EQ – M4.3 166 km Chile
---
The earthquakes reported in this image occurred on July 23. in the previous reports, after the shock of M6.3 in China, we mentioned Iran's intermediate zone that remained silent, today the aforementioned area has seen a shock of M4.4 together with one on the mid M3. As the push from the east continues with other movements on the M5 in China, it is likely that western Iran will also see hi M3 movements.
The situation in Europe sees movements on the M3 in the south and in the area of Gibraltar, also in this case confirming what we said, it would seem that the seismic force is preferring the Mediterranean, we will see if a movement will also occur in Algeria. Canary, Azores and Iceland have all seen movements on the M3.
Here we see 3 days of earthquakes, from 20 to 23 July, we can see the deep earthquakes in the Western Pacific and few days later a swarm of shocks struck South America, coincidentally nearing the tip of the arrows. Earthquakes Last 24 Hours – M4 and Above