The support for a shark fin soup ban has skyrocketed in China thanks to NBA Hall of Famer and GOAT of Chinese basketball, Yao Ming. Back in 2011, Ming became the face of an awareness campaign on shark fin consumption that has been effective in raising awareness about an issue many thought was untouchable within Chinese tradition and cuisine. As a result of this campaign, most recent government surveys have shown that shark fin consumption in China has fallen by up to 80%! As many as 73 million sharks end up in the global shark fin trade every year according to Oceana.org. In many cases, when sharks are caught, their fins are removed and then they're thrown back into the ocean to die as they're unable to swim. In 2006, as many as 75% of Chinese citizens were unaware that shark fins were actually used in shark fin soup. After awareness increased due to campaigns like the one Yao Ming participated in, public education has shifted the perception on shark fin soup.
Russia's Norilsk Nickel ran into trouble earlier this month when one of its subsidiaries accidentally spilled 21,000 tons of diesel that ended up polluting a pristine Arctic lake. Now the company admits that it has been dumping wastewater into the Arctic tundra. The metallurgical giant said on Sunday that it had taken steps to suspend the workers who dumped the wastewater, saying that their actions were in "flagrant violation of operating rules." [Who believes it?]
Even though America is expected to experience a much quieter Fourth of July this year, it still imported 40,700 tons of fireworks worth $100 million through April of this year, and as Statista's Niall McCarthy notes, most of the bottle rockets, roman candles and other fireworks arriving into the country trace their origin to China. Last year, China accounted for 94 percent of total U.S. fireworks imports, amounting to approximately $336 million, according to website World City. Interestingly, one man drives fireworks trade across the Pacific and his name is Ding Yan Zhong, a Chinese businessman. Also known as "Mr. Ding", his companies account for about 70 percent of the pyrotechnics entering the U.S. and on average, 72 of his containers enter the country every single day. Even though China accounts for the bulk of the fireworks trade by far, the U.S. does count on several other countries for imports. Spain comes second in terms of import value with nearly $5 million, a miniscule amount compared to China.
Yamato, a city in Japan, became the first municipality in the country to ban people from using smartphones while walking in public areas, reported RT News. The passage of the new ordinance is to prevent 'smartphone zombies' from endangering themselves and others as they walk down the street with their heads buried in a screen. The city's assembly in Kanagawa Prefecture passed the new rule last week and will go into effect this Wednesday. Violaters will not be fined or imprisoned. The ordinance makes clear smartphone users should come to a complete stop while in public areas and not obstruct sidewalk traffic before checking emails or text messages. Earlier this year, city officials launched a study in several high trafficked areas, observing roughly 6,000 people, and found 12% of people were actively using their smartphones while walking down the street.
Italian police say they have broken up a child abuse ring used to share illicit material, including photos of newborns, via an instant messaging platform. Police said on Saturday that the crackdown involved dozens of search warrants and led to the arrest of three people for allegedly possessing what was described in a statement as "huge quantities of pornographic material depicting minors". About 50 people are under investigation. The police statement said investigators had discovered photos of nude minors and other "horrifying content, depicting actual sexual violence where the victims were often newborns". Police said some of the images had been produced at home. Material was exchanged on an instant messaging platform that investigators did not identify except to say it was well-known.
Jeffrey Epstein's "pimp" Ghislaine Maxwell will "never sell out" Prince Andrew, one of her close confidantes Laura Goldman has revealed to The Telegraph. The New York stockbroker, who has known Maxwell for several years suggested that the elusive socialite, who was finally nabbed on Thursday at her New Hampshire property, would be more likely to discuss Epstein dealings with former US President Bill Clinton and current POTUS Donald Trump than with Andrew. The confidante expressed a belief that Maxwell, Epstein's friend and former partner, must be very "appreciative" of Andrew's support, citing her newbie experience in New York's high society and the way Andrew helped to launch her there. "She always talks about what a true friend he is. She doesn't see any reason to speak about him to the authorities", Goldman recounted. One lawyer representing Epstein's alleged victims, Gloria Allred, in turn, contemplated the implications for Andrew: "If Miss Maxwell decides that she is going to cooperate and talk about Prince Andrew… Prince Andrew might want to get to the prosecutors first", she pondered.
Shankar Kurade, a resident of India's Maharashtra state who has turned heads after wearing a solid gold face mask worth nearly $4,000 amid the ongoing COVID-19 pandemic, said that he was continuing to observe social distancing guidelines despite his eye-catching new creation. "The idea to make a gold mask came to my mind when I saw a man wearing a silver mask. As I am fond of gold and love wearing heavy gold chains and rings, I decided why shouldn't I wear a gold mask? Then I asked my local goldsmith to make a gold mask. The mask is 5.5lbs in weight, and it cost me 289,000 rupees [$3,869]", Kurade remarked.Kurade added that the mask has holes to help with breathing, meaning that he is continuing to observe social distancing protocols despite the purchase.
https://pbs.twimg.com/media/EcFETCjXQAAW8hh?format=jpg&name=large
Tesla and Space X founder, Elon Musk, has pushed back against a picture that recently emerged on social media where he is seen at a Vanity Fair party in 2014 in the company of Ghislaine Maxwell, the ex-girlfriend of convicted paedophile Jeffrey Epstein. The entrepreneur tweeted that he was not acquainted with Maxwell and was not aware she was in the shot. He raised the question of why she had been invited to the Vanity Fair event in the first place. ​Photos of public figures accompanied by Epstein's "madam" have recently stirred social media after Eric Trump shared – and then deleted – pictures from Chelsea Clinton's wedding where Maxwell was present.
More than 50 years ago, British scientist Roger Penrose suggested that lowering an object into a black hole's ergosphere could help it acquire negative energy. This assumption was later elaborated on by another physicist, Yakov Zel'dovich in 1971. However, there has so far been no way to test this theory. Researchers from the University of Glasgow's School of Physics and Astronomy have found a way to experimentally verify a 50-year-old theory about an alien civilisation's possible exploitation of a black hole, according to a study published in Nature Physics. According to the scientists, they were "thrilled" to be able to verify a half-century-old theory about the generation of energy through a black hole in their lab in Scotland, which they said also opens up a lot of new opportunities for "scientific exploration".
José Angel Casarrubias Salgado, the presumed leader of the Guerreros Unidos gang that allegedly abducted and killed the Ayotzinapa rural teachers college students on September 26, 2014, was arrested last week after almost six years on the run. But Casarrubias, also known as "El Mochomo," was released from the Altiplano federal prison in Almoloya de Juárez, México state, on Wednesday due to a lack of evidence. The Attorney General's Office said Thursday that SEIDO, the organized crime unit of the FGR, had intercepted telephone conversations that indicated that "several individuals close to the accused" offered the presiding judge's staff millions of pesos in bribes in exchange for his release. The newspaper El Universal obtained audio of an intercepted telephone conversation that indicated that Casarrubias' mother was one of the people to whom the FGR was referring. Salgado responded that there would be no problem making the payments required to secure the release of her son. The FGR said that it had spoken with Supreme Court Chief Justice Arturo Zaldívar and that he has launched an investigation into the judicial system corruption that allegedly took place. Despite the bribe, Casarrubias was rearrested Wednesday immediately after his release from prison. Speaking at his regular news conference on Thursday, President López Obrador also asserted that corruption was a factor in the suspect's release. "I can say that the release of this man, alleged perpetrator … of the disappearance of the young men from Ayotzinapa, had to do with an act of corruption in the court where he was granted his freedom," he said.
Felix K. Nesi, who won a literary award from the Jakarta Arts Council in 2018, said on the phone that he had been released from detention on Saturday. He was detained by the Insana Police in Timor Tengah Utara regency, East Nusa Tenggara, on Friday night after allegedly vandalizing a Catholic parish clergy house. He admitted on Saturday that he had damaged the property, claiming to have done so because he was angry that the parish had let a priest, whom he accused of "mistreating a woman", to remain at the church. "When I heard [a priest] who had just had a problem with a woman in another parish had been moved to a middle school that is full of women, I came to SMK Bitauni," he said. "I met with [the priest who serves as the principal]. I told him, please, Father principal, move [the accused priest] away from here". A couple of months later, Felix said he had checked in again and found that the priest, whom he identified as "Romo A", was still there. "I was disappointed and overwhelmed with emotion. I had a helmet in my hands. In front of me was a window. So, I smashed the window with my helmet. I grabbed the plastic chairs on the verandah and I smashed them to pieces," he wrote. Catholic priest Vinsen Manek, the principal of the school, said he could not comment on the incident nor the accusations Felix had made.
Mobile phones and pharmaceutical products may be the target of future trade actions by India and China as their border row grinds on, analysts say, widening an economic rift that has been growing for years. On Tuesday, India banned 59 Chinese apps, including TikTok and WeChat. China is the biggest exporter to India and accounted for 14 per cent of imports in 2019. Among the biggest imports from China are electrical machinery, sound equipment, television equipment and components and nuclear reactors, according to the website of the Indian embassy in Beijing.
China on Friday vowed to gradually phase out the slaughter and sale of live poultry at food markets. The poultry is traditionally butchered on the spot by stallholders, or buyers can opt to slaughter the live animal at home. Live seafood, amphibians and other creatures are also commonly sold at wet markets. There are more than 4,100 wholesale markets nationwide.
A pair of gibbons frequents the neighbourhoods around busy Mao Tse Toung Road, in the Cambodian capital Phnom Penh, moving above the streets of the urban jungle along a network of power lines, balconies and the odd tree. The pair, one black in color, the other a mottled grey, are pileated gibbons. Their natural habitat is in the thick forests of the country's rural hinterlands. Conservationists estimate there are 48,000 of these specific gibbons left in the wilds of Southeast Asia, which are home to roughly 20 different species of the acrobatic, long-armed ape.
The battered bodies of more than 160 jade miners were pulled from a sea of mud after a landslide in northern Myanmar on Thursday, after one of the worst-ever accidents to hit the treacherous industry. Scores die each year while working in the country's lucrative but poorly regulated jade trade, which uses low-paid migrant workers to scrape out a gem highly coveted in China. The disaster struck after heavy rainfall pounded the open-cast mines, close to the Chinese border in Kachin state, where billions of dollars of jade is believed to be scoured each year from bare hillsides. A slice of mountain collapsed, sending a churning torrent of mud into an aquamarine-coloured lake of mine waste water as workers scampered uphill.
[Rumor] Everyone is asking when are we going to get to see the video confessions of the arrested and executed, especially GHWB & GWB. The video confessions will start to be released in Jan 2021. There have been public arrests of some of the most important people in the Deep State. You may get to see the video of public arrests of the people you are interested in in Jan. The people you want to see arrested have already been arrested and many executed.
Jeffrey Epstein investigators want to speak to a British aristocrat who made 32 flights on the pedophile's 'Lolita Express' plane as the inquiry continues after the arrest of Ghislaine Maxwell, it has been claimed. Clare Hazelll became the Countess of Iveagh when she married into the Guinness brewing family in 2001. Flight logs show her making 32 trips on Epstein's Boeing 727 between 1998 and 2000, including trips to his luxury homes in New York, Florida and the Caribbean. It is not suggested that the Countess is suspected of any crime, but lawyers for Epstein's victims are already thought to have sought her out as a possible witness.
News Burst 5 July 2020 – Bonus IMG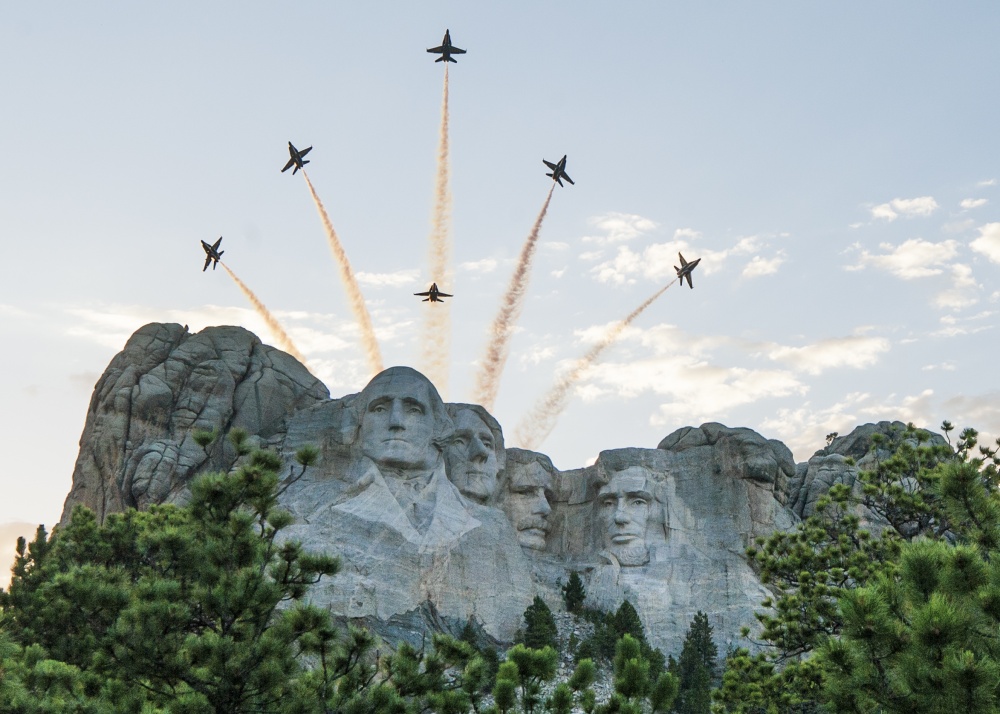 Blue Angels fly over Mt Rushmore during Salute To America hosted by the state of South Dakota. Celebrating the 244th year of independence for the USA.
News Burst 5 July 2020 – Bonus Video
This is a small Pleiadian Craft, sized for 1-5 occupants, recently seen in South Carolina. Look closely and you'll see a lot of detail. This will all increase exponentially and it's all being done to make people ask more questions, to awaken us more. ~ Kabamur
News Burst 5 July 2020 – Bonus Video
We're seeing crafts more up close than ever and the mind wants to rationalize it however possible (drone? balloon? cg?) This is all part of the necessary transition we have to make to be ready. From Panama, a small Arcturian Craft exploring and recording. ~ Kabamur
News Burst 4 July 2020 – Solar Activity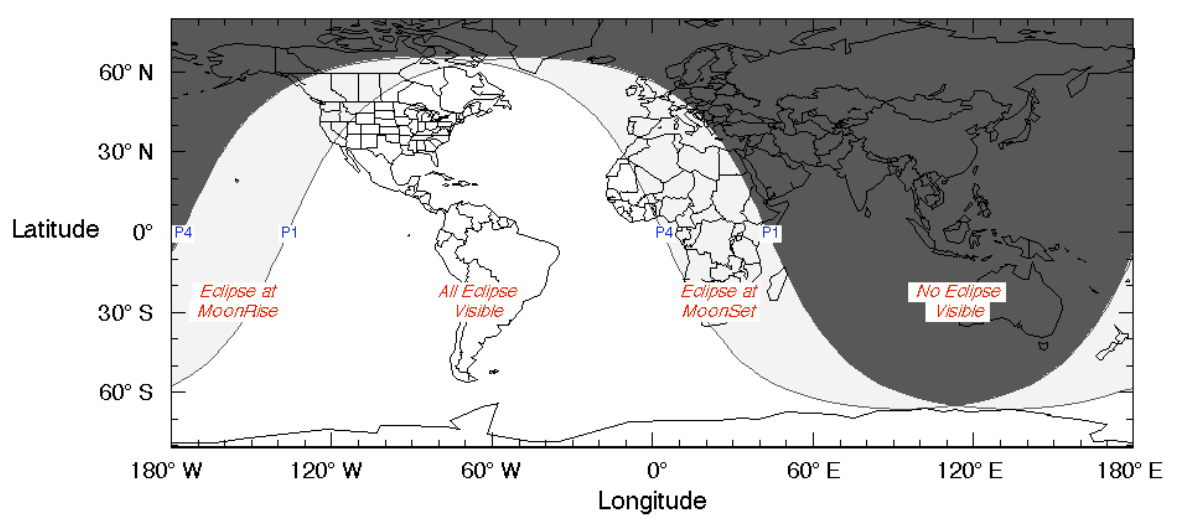 The lunar eclipse on the 4th of July may be invisible. Eclipse expert Fred Espenak, formerly of NASA, believes that the Moon will not dip deeply enough into Earth's shadow to make the eclipse visible to the naked eye. "I fear the general media is hyping this event when there's really nothing more to see than a Full Moon–although that's beautiful in its own right," he says.
Sunspot number: 0
Spotless Days
Current Stretch: 5 days
2020 total: 139 days (75%)
2019 total: 281 days (77%)
News Burst 5 July 2020 – Earthquakes
July 4 2020
Europe M3.5 Poland
---
North America M3.8 Idaho
---
Central America M5.3 Puerto Rico
---
South America M4.5 Argentina
---
Asia M4.9 Mongolia
---
Pacific M5.6 Solomon Islands
---
Deepest EQ M4.4 124 km Japan
The image shows the earthquakes in the last 48 hours, the red circles represent the oldest shocks, the most recent are the white ones. We can see how the flow of seismic waves towards Europe and the North Atlantic, the final release point, is continuous, the wave that occurred in Afghanistan, Iran and the Arabian Sea, of medium magnitude M4, has reached the Mediterranean and, as it often happens, it was mitigated to M3 in Europe while it remained on the M4.5 on the African coast. It is likely that in the coming days we will see movements in the Canaries and the Azores, respectively on the M3 in the Canaries and M4 in the Azores. The new seismic wave that is occurring today in northern Afghanistan seems to be stronger, above the M5, it is therefore possible that we will see movements on the M4 in Europe. The shocks will probably begin in Iran in the central north, then in central Turkey down to Cyprus and in Europe we will see Romania and central-southern Italy. Earthquakes Last 24 Hours – M4 and Above