_____________________________________________________________________________________________________
Widespread disruption is being predicted across the UK as temperatures are predicted to reach record highs, with hospitals, schools and rail networks warning of closures and cancellations due to extreme conditions and risk to life as a result.
The country is bracing itself for extreme disruption, as forecasters predict possible temperatures of 40C (104F) in parts of the country this week.
Amid warnings that lives are at risk, a "national emergency" has been declared by the UK Health Security Agency and the Met Office has issued its first-ever red warning for extreme heat.
The heatwave is set to peak on Tuesday, with temperatures climbing over the weekend.
People are being urged to avoid all non-essential travel and warned of likely disruption to travel by train and car.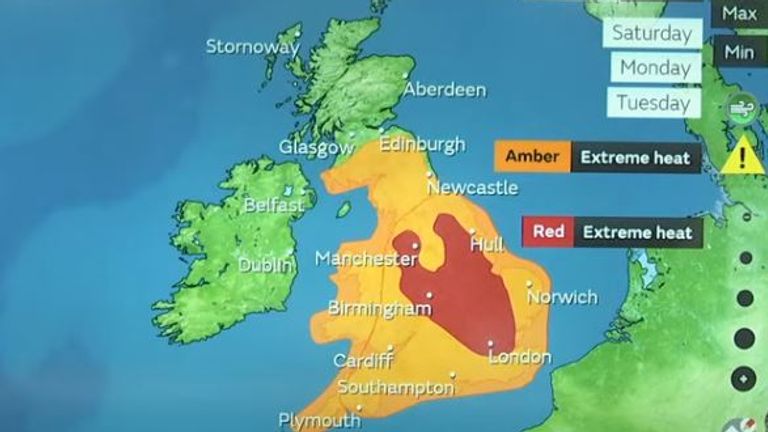 A No 10 spokesman said railway speed restrictions may be needed on "some parts of the network next week to manage the hot weather and to avoid any potential damage".