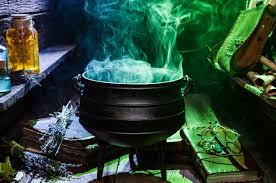 The Bitchy Witch of the West (yours truly) asks…
Is it about a virus, my pretties? Is it really? Canada is in lock-step with the New World Order.
Nova Scotia has gone 11 days without 1 new case of Coronavirus.

On July 31, masks will be mandatory in the province.

These politicians are retarded. https://t.co/tAvduAUNdK

— Bret (@Bret_Sears) July 26, 2020
We already have the magic potion for what ails us, as told in Newsweek.
HARVEY A. RISCH, MD, PHD , PROFESSOR OF EPIDEMIOLOGY, YALE SCHOOL OF PUBLIC HEALTH
Is that menora in the photo for a particular reason? I know we're saving Israel for last…
The only "second wave this fall" will be the red tsunami washing over America on November 3rd.
Perhaps they thought their phony tests would launch a "second wave". Florida Gov. Ron DeSantis has launched an investigation into the fake positives in his raunchy state for people that were never tested. That is one deep swamp but Ron will deliver.
Regardless of the junk science and obvious fraud, it seems some people are indeed under a spell and simply don't want to hear logic. Del Bigtree mixed up another concoction in logic into a common sense smoothie with a few factoid sprinkles, if you know anyone who might want to get healthy—just 3.5 minutes.
Oh, and President Trump is being misquoted a lot. He didn't say it's his opinion that wearing a mask is a patriotic thing to do; he said "some say" it's patriotic to wear a mask.
WHY ARE COVID CASES STILL GOING UP?
The tug-of-war between good and evil/dark and light continues in a tit-for-tat move by the CCP on the US Embassy.
Did he just—? Uh-huh. Disgusting.
Wow. They really did it. I don't call them murals because "murals" are on a wall; "mur" being French for wall, but painting slogans on the road is getting a lot of traction these days. Judicial Watch was instrumental in that.
RT if this should go up in front of EVERY Planned Parenthood abortion factory in America!

— Charlie Kirk (@charliekirk11) July 26, 2020
Check out the Target mask display. The Soros stores are great at marketing.
And staying open during lockdowns. And getting burned down in riots. Insurance is a lucrative business. Larry Silverstein knows.
Choosing your own mask is like deciding which FEMA camp you want to go to. Paying for one and enriching the globalists while you do it—priceless.
Because you should look good in your mask. You can't make this up, folks.
You mean these masks? pic.twitter.com/POl0A2L9D8

— Big Z (@Z_Eats_Bacon) July 26, 2020
The apathy is stunning. We have a big job ahead of us if we intend to convince the sleepers there is no threat greater than any other year, and that forcing people to wear masks is a crime.
Fear can override all common sense, and some people apparently like to be told what to do. Having their chains jerked for nearly 5 months doesn't seem to be a problem. It's a sad commentary on Humanity. Why don't they just go and live in a penitentiary?
The Politico/Morning Consult poll found that 53 percent of registered voters who participated in the survey strongly supported statewide mask mandates that would fine or even jail individuals who refused to wear a mask to prevent the spread of COVID-19. When including voters who somewhat support such mask requirements, 72 percent of voters agreed.
Scott Kesterson feels strongly about it.
Most will accept the Vaccine.

The mask has been the test. How may resist v. how many comply. The answer is right before us… most accept.

Employers also know that employees will be good little slaves and obey for sake of a paycheck.

The vaccine won't be any different.

— BardsFM (@BardsFM) July 27, 2020
Humans are very adaptable creatures, just not terribly bright. I told you I'm bitchy. I'm not tolerating this insanity well at all. I just want out.
---
Ha! I find the most intriguing information on Twatter. True? Again, we have Maxwell's ties to the British and French monarchies. "In it together."
The global El-ites travel in style, and covertly, where no one can see who comes and goes, when, or with whom. Unfortunately, they weren't fooling everyone and the White Hats have it all.
---
We might consider the following a rumour at this point, but it's a credible one. These demons will do anything to stop Trump from being reelected and their threats can be effective if it involves harming large numbers of people. Obviously POTUS is not going to tell the whole story, but that doesn't mean no one else will. This IS a war, folks. Sometimes you have to retreat and regroup, but this could also be pure BS. Natural News has been putting out a lot of fear porn and it seems Mike Adams may be the victim of threats, as well. That's how the psychopaths roll.
The dangerous element of this war is not lost on us. They will use any method to intimidate as Bernell Trammell has shown us. RIP
What is this? "United Allied States". Anyone know? Is it a surprise? Is this related to the new Republic? Coming up this Thursday…
Here's a new Trump decode. Something to think about. Gematria and numerology are things the CuteTeam has used to expand the comms for us.
Benevolent Pleidians
Ishtar Healing Goddess
Alcyone Star Pleiades
The Pleiades signify the Seven Churches of Revelation. The 7 Spirits of God are connected to the 7 Churches represented by the stars Asterope, Maia, Taygeta, Celaeno, Electra, Merope, and Al-Cyone. https://t.co/GuLAwtDmra pic.twitter.com/l9Tzq7Yjra

— TooTallRN (@VeteransAlways_) July 26, 2020
Have a boo at this phenomenal video ASAP in case it's removed. A stunning visual.
What an Amazing UFO Craft!!!
Getting back to our favourite subject…
We have apparent insanity in Spain with skyrocketing COVID "cases", as reported by Simon Parkes in the two articles below. Nine hundred in one day? It has to be either tainted test swabs or arrests. A mass arrests scenario could prompt closure of borders and limit transportation, we're told, so perhaps they're next on the list.
UK on verge of banning all commercial passenger flights to Spain as Spain reports 900 virus cases on Friday alone.
https://www.bbc.co.uk/news/uk-53540691
https://news.sky.com/story/english-holidaymakers-in-spain-will-have-to-quarantine-on-return-after-surprise-change-of-policy-12036188
Kew news. Click in the box to expand and read on Twitter.
What's this? pic.twitter.com/tY3T0yaG1r

— ]intheMatrixxx[ (@intheMatrixxx) July 26, 2020
And Uncle Rob Trump shared these two little nuggets.
Yes, it's true. JFK Jr is Q.

— Robert Trump (@UncleRobTrump) July 26, 2020
Tom Hanks: That man is dead and gone. Cast Away has now become real life.

— Robert Trump (@UncleRobTrump) July 26, 2020
A ton of people rediscovered the Patriot Hour video called, "The MAGA Movie Explained" yesterday and since it was so popular I'm sharing it again. It's a "strongly suspected" scenario for what we're seeing unfold right now. It's the only think that makes sense, and the CuteTeam told us we're watching a movie.
We've established that "Epstein didn't kill himself" and the "clones" we're seeing as Pelosi, Kamala Harris and sometimes Biden are pathetic. It's clear that the White Hats like to work their camera magic and we are confident they have a few aces up their collective sleeve.
Yes, President Trump we know, will save the biggest one-two punches for last and we can't wait to see the trump cards played. We know who the "king" is in this deck and it will be a TKO.
The most glorious plan to unseat Satan began at least twenty years ago. Some even go so far as to suggest President Kennedy himself faked his death and that father and son will be part of the emergence. We'll soon find out. In the mean time, however, we have a riveting "movie" to watch that I know is going to leave us breathless. Make lots of popcorn! Extra butter.
Here is LT's latest from And We Know.
7.27.20: They MOCK the WORLD. Do as I SAY…not AS I DO! VOTE!!!
Have you heard the latest theory? When the dimms selected Republican (RINO) John Kasich to speak for Joe Biden at the convention (because Joe can't speak and they can't risk letting him incriminate himself further) some anticipated that Kasich will be Creepy Uncle Joe's stand-in for the Democrat ticket. You remember Kasich; he was the one doing the live CNN interview and let it slip that No-name McCain was "put to death".
Nothing is off the table with these imbeciles. There is nothing they wouldn't do. Pass the popcorn, please.
We're going to see people choosing sides and coming out of the shadows as I said, because they can't do what they need to do without showing their cards. For example, the patriots are all over Kevin Shipp on Twitter for saying the current Kew is fake. Since he is from the farm I've been watching him and he put on a good show for a long time but didn't disappoint. Once a farm animal, always a farm animal.
Twitter announces a purge of Q accounts on the same day Kevin Shipp attacks Q.

Shipp announces that Q has been compromised and "legitimate intel" will soon be dropped on the chans.

Twitter purge = Blue skies for clown op?

Be careful who you follow.

— Praying Medic (@prayingmedic) July 27, 2020
I've also been watching Liz Cheney. She's a Republican, and has been playing nicely in the sandbox but was recently kicked out because she showed her allegiance. When she's the daughter of Dick Cheney, a key player in 9/11—what do we expect?
Another is Mark Cuban, Dallas Mavericks owner and Shark Tank investor. I never liked him, and he suddenly arrived on the political scene and tried to play a neutral role but now that the kneeling nonsense is growing in the sports leagues he has shown his true colours as well. Keep watching, because there will be more.
Australia is deep, deep down the doo-doo hole and under the thumb of the globalist satanists but in every country there are people and groups whittling away at the infestation.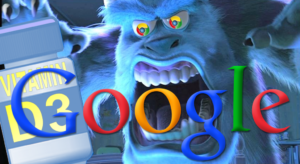 Time to wrap it up, possums. Stay alert, stay strong, stick to your guns, fight where you can. ~ BP