Things change so fast—the on-again-off-again capital punishment is in the "ON" position currently in America with one bon voyage, and Kanye West terminated his 2-week stint in the presidential race.
Ooops! That was five minutes ago. Correction: Today capital punishment is "OFF'.
Masks are off in some countries, on in others, and mandatory in some areas and with some retailers. What does that tell you? It's not about health or safety, it's about manipulation and control. How long will the People allow the globalists to yank their chains?
Just now this news:
That is not surprising news as at least one doctor said he would prefer his family contract Coronavirus than the flu.
Colds and flu thrive in northern climes, and wane in the south. There is no reason why the cases should be surging in Arizona. The snowbirds were here all winter and left by the end of May. They are jacking up the numbers in Arizona in a contemptible way. Heat and sun kill the virus. It was 111F yesterday and it's been sunny every day. We don't need those "refrigerated portable morgues" the Phoenix mayor told us were coming. The medical institutions said they did NOT state it was necessary as she claimed. The figures reported are completely unbelievable. Pure fiction.
The control freaks on the planet would have us at each other's throats all the time. The face mask issue is just one more way to divide us and have us arguing rather than attacking the root of the problem; them.
Ben Swann examines this issue and brings the facts. The left don't like to deal with facts; they simply spew opinions and deprecating remarks and ignore science. They always have, whether it's climate change, vaccines, or the ethics of abortions.
We learn of a study showing that not only do cloth masks not prevent the spread of a virus; they can make us MORE SUSCEPTIBLE to catching the virus—which is what they want, isn't it? AS WELL AS DEVELOPING OTHER HEALTH CONDITIONS!!!
It's long past time to unmask, folks. End the lie. The Randomized Controlled Tests (RCTs) indicate it's not good practice, isn't protecting the population, and puts us at risk. Just stop it, or we'll have people dropping in the street from hypoxia—like we saw happening in China?
What's next—hauling people off to jail if they refuse to comply? Like in China?
On which side of the line do you fall in this Human Experiment? Informed and alive, or submissive and sick (or dead)? Which reality do you want to live in?
Please share this one.
Why Face Masks DON'T Work, According To SCIENCE
The information war is raging. Know your subject.
Like the masks, the sun has been on-again-off-again, too, in the past; flashing like a traffic light, going dark in the middle of the day, and some areas have had broad daylight late in the evening.
Look at this sun—or is it a sun simulator? Gina says all she did was adjust the contrast.
The Sun is NOT "normal"!
If it's not really the sun, does it emit ultraviolet light and will it kill viruses?
Lots of things (and people) are not "normal" and Simon Parkes has a number of interesting updates on his website you might want to know about regarding a variety of topics—including the new King of England—Gregory Joseph Hallett. Way too hokey for me. His family suggested "bipolar", which would make sense as that affliction may entail "delusions of grandeur". A high-functioning bipolar man—entirely possible.
Any guy who signs off a video with this gesture… which he did…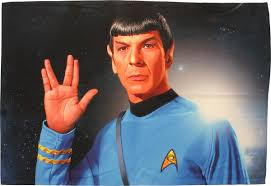 …can't be taken seriously—unless they're a Vulcan king, that is. Maybe he's part of the entertainment. The cartoon intermission for the show.
Back to one of the most important and all-pervasive topics on the planet for the past FOUR MONTHS… if you can believe it:
The COVID hoax must be exposed. Please share. It is destroying lives and the fallout from the lockdowns, the economic dam, and the psycho-social upheaval has a far greater toll than a simple flu virus; even a bad one. Thanks L, for the share.
The insanity and the tyranny will have to stop soon because the narrative is coming apart. The truth is everywhere, and the health officials keep moving the goal posts, which means their advice isn't based on science and facts. It's not about protecting Humanity. The People must take a stand.
Wearing masks while physically exerting is insane. You need far more oxygen and with a mask, tests indicate within 5 seconds we are already getting into the danger zone, according to at least one device.
Read the new article from Corey's Digs and be sure you're informed about Covid-19 fact and fiction.
Maybe we'll get some meaningful data this month. Will they comply? It might depend on the hospital. Some are run by corrupt bureaucrats interested in lining their own pockets.
BREAKING – Trump administration ordered hospitals to bypass the CDC and going forward send key #COVID19 information to a "Washington database" instead

— Disclose.tv (@disclosetv) July 14, 2020
Something has to give. The tyranny is getting worse, but it's easier to see who the traitors are. Beginning Monday—all Walmart stores in the US implement this.
Health ambassadors? Puh-leez. Like it's about our health.
Walmart will require all of its customers to wear masks in its stores starting Monday. It plans to enforce the rule with "health ambassadors." https://t.co/SOUV9Q19tu pic.twitter.com/IEnEbysRkE

— The New York Times (@nytimes) July 15, 2020
This is how they put the squeeze on us. When it's things you have to have, people will make concessions. They can train all the Walmart shoppers to be compliant little robots.
I already told you how Kroger is pushing the idea of illusionary shortages of products. I don't believe there is really a shortage—just as there was no real shortage of toilet paper or paper towels or facial tissue. The psychopaths hoarded it as part of the psyop. The shelves have been almost empty of tissues and paper towels for four months at the stores around here—except for Costco, interestingly enough.
Now they're going to force shoppers to use bank cards so they can track them. They say "exact change or…" but of course most people won't have exact change—or not for long if they're confiscating all the coinage.
Can you see how they are gradually funneling us down the chutes to the slaughter house? Removing the options? Soon there will be nowhere to go but…
… mandatory vaccines.
Here's a doctor's warning about the new round of vaccines that will literally alter Human DNA. Dr. Carrie Madej explains.
NEW DNA VACCINES – WARNING!
See the videos here; one abbreviated, and the full version about recombinant DNA and recombinant RNA vaccine for CV-19.
It may sound far-fetched to suggest that we could be modified and considered 'property'. We're already genetically modified and have been for a long time. That's why we have "junk DNA", according to the information I've seen over the years.
That's the DNA that will be reactivated if we ever escape this nightmare.
Russia! Russia! Russia! It's in the news again. I've missed hearing about how despicable they are, lol. Russia has their own problems with their own swamp and Putin is draining it—while he's enjoying the show.
Isn't it odd that a month or two ago they were passing legislation that would enable Putin to remain President indefinitely, and now they're telling us people are protesting and want him removed? Is that what happens when leadership arrests murderers? On-again-off-again.
Drain that swamp, and let's be quick about it! The People have spoken and it appears they aren't feelin' the mayor's "summer of love".
I can't believe my eyes. Again? I've lost track of the number of times Ruthie has been MIA or in hospital. She's been in and out of the hospital through a revolving door and miraculously beats the cancer every time. Sounds miraculous. Like Hillary Clinton's miraculous recovery after she collapsed in the back of the SUV on September 11, 2016. Wow… was it really that long ago? And now we're on clone number…???
Ruthie apparently works from home; a comfy casket, while enjoying everlasting life.
NEW: U.S. Supreme Court Justice Ginsburg hospitalized for treatment of a possible infection pic.twitter.com/PNX37GkLq8

— BNO News (@BNONews) July 14, 2020
Not surprisingly, Amazing Polly dove into the Wayfair scandal. #Wayfairgate
Human trafficking and satanic blood sacrifices, cannibalism, pedovores… not popular topics, but we must go there. They exist, and have for a very long time.
A video from 2014 is circulating about the royals of the Netherlands and their taste for Human flesh. George Soros is included. This is another person who went to various authorities who ignored her claims.
The audio is very low for the witness, and very loud for the interviewer so be aware.
Child Killing by Royalty, Soros: Eyewitness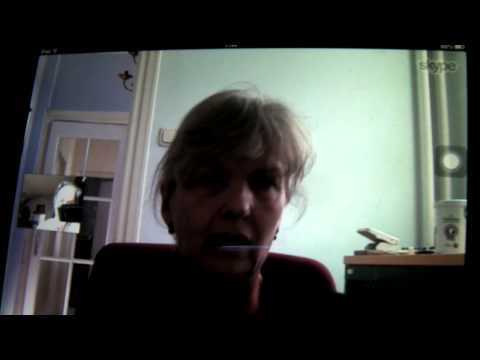 The next Miracles Intel Conference Call will be this coming WEDNESDAY NIGHT, JULY 15, 2020 beginning approximately 7 PM PT / 10 PM ET.
Our pre-call will open approximately 6:30 PT / 9:30 PM ET — PLEASE DO NOT LOG ON TO OUR CALL UNTIL AROUND 6:30 PM PT.
THE SILENT MAJORITY OF AMERICA IS AWAKENING ALL ACROSS THE NATION IN HISTORIC AND RECORD NUMBERS!
THE SILENT MAJORITY ESSENTIALLY CONSISTS OF MANY AVERAGE AMERICANS WHO HAVE NOT BEEN RADICALIZED IN THEIR CORE VALUES BY THE FAKE NEWS MEDIA, THE FAR LEFT COLLEGES & UNIVERSITIES, AND THE NEW FANATICAL SOCIALIST/MARXIST VERSION OF THE DEMOCRAT PARTY.
AND YOU WON'T FIND THE SILENT MAJORITY OUT ON THE STREETS YELLING & SCREAMING TO DEFUND THE POLICE, NOR ACTIVELY ENGAGING IN THE DESTRUCTION OF STATUES & MONUMENTS.
Nonetheless, the Silent Majority is growing bigger and stronger by the week as more as more Americans awaken from a long period of mass mind control, media manipulation and leftist-controlled education. Because, at the very cornerstone of our Constitutional Republic is a government for, of and by the people!
With the unprecedented combination of the ongoing Coronavirus pandemic; lockdowns by various Democratic Governors and Mayors; enforcement orders requiring to wear a mask in public; the George Floyd-inspired protests, riots and looting; the massive release of prisoners from jails due to the virus: and now a second wave of the Covid-19; it is vitally important to realize ALL OF THIS HAPPENING FOR ONE REASON, AND ONE REASON ONLY.
It is all intended to fall upon the shoulders of President Donald Trump in order to prevent his inevitable re-election for a second term come November 3, 2020. However, in reality, the by-product all of these dramatic events have actually worked favorably to awaken an enormous percentage of the American people to see the massive corruption which exists in many Democratically-controlled governments in Blue/Sanctuary states and cities. https://www.breitbart.com/politics/2020/07/14/red-november-the-unabashed-socialism-of-the-2020-democratic-party-primary/
On Monday, July 13, President Trump held a special event at the White House in support of America's police forces and he made this comment about the number of homicides occurring in American cities: "We'll be doing things that you'll be, I think, very impressed with. Numbers are going to be coming down, even if we have to go in and take over cities because we can't let that happen."
https://www.breitbart.com/politics/2020/07/14/donald-trump-puts-focus-on-good-cops-at-white-house-event/
On Sunday, July 12, the White House Deputy Chief of Staff for Communications and Director of Social Media Dan Scavino, Jr. uploaded a comical yet highly critical post to Facebook, which openly questioned Dr. Anthony Fauci's credibility in dealing with the ongoing Coronavirus pandemic. https://www.facebook.com/1440616002820798/posts/2641476589401394/?d=n
It would appear, this Facebook post by Dan Scavino may mark the beginning of the end for Dr. Anthony Fauci, and in turn Dr. Debra Birx, and their influence upon the White House and thus, America's health care system. And it can't happen soon enough!
https://thehill.com/homenews/administration/507028-top-white-house-aide-shares-cartoon-mocking-fauci
Meanwhile, Fox News and Steve Bannon have been reporting on the many whistleblowers who are now emerging from hiding to expose the Chinese Communist Party's complicity in the spread of the Covid-19 throughout the world. This is a story which is going to get bigger and bigger in the coming weeks and will expose the CCP like never before!
https://www.foxnews.com/media/li-meng-yan-virologist-china-coronavirus-coverup
https://nypost.com/2020/07/11/steve-bannon-claims-wuhan-scientists-defected-to-the-west/
And now, President Trump has just signed into law a bill which will sanction Chinese officials and banks over the ongoing abuses of the people of Hong Kong.
https://www.theepochtimes.com/trump-signs-law-to-sanction-chinese-officials-banks-over-hong-kong-abuses_3424412.html
Finally, as usual, we continue to request to please keep all of these great, GREAT PATRIOTS of the U.S. Military, "Q" /Military Intelligence, the Earth Alliance and President Donald Trump in your prayers at this most crucial time period in world history. IN GOD WE TRUST AND GOD BLESS AMERICA.
Our conference call line is:
Call-in Number: 605-472-5764 Access Code: 810201#
Playback Recording Number: 605-475-4957 Access Code: 810201# / followed by # again
Online meeting ID: scottm69756
Join the online meeting: https://join.freeconferencecall.com/scottm69756
Download the FCC app: https://www.freeconferencecall.com/downloads
Backup Number: 425-535-9162
If you encounter any issues with our Miracles Intel Calls please reach out to Free Conference Call Technical Support: (844) 844-1322
Thank you for your support,
Scott Mowry
www.miraclesandinspiration.com
Follow us on Twitter: https://twitter.com/MiraclesInspire
---
Our update from And We Know for today:
7.15.20: Transparency and Prosecution will be delivered! There is no other way.