A 71-year-old man has been arrested in Pakistan in connection with the murder of Police Constable Sharon Beshenivsky, who was shot dead in Bradford, West Yorkshire in 2005, police have confirmed. Piran Ditta Khan, a former nightclub doorman, appeared in an Islamabad court on Wednesday where his extradition was discussed. The major development in the long-running murder investigation follows an operation involving the UK National Crime Agency and local partners.
Shocking new research indicates that not only do pesticides and flame retardants cause unprecedented levels of irreversible childhood brain damage, but the knock-on effects have cost the US economy trillions of dollars. The latest research from New York University indicates that polybrominated diphenyl ethers (PBDEs) were the greatest contributor to IQ loss and intellectual disability among American children, resulting in a total of 162 million IQ points lost and over 738,000 cases of intellectual disability. Many children were likely exposed in utero – though many household objects are known to contain at least trace amounts of these harmful toxins – and this exposure is proven to be harmful to the developing nervous system.
Each year, more than 6,500 cases of bladder cancer, roughly five percent of all cases in Europe, are found to be attributable to exposure to trihalomethanes (THMs) in drinking water – and it's all perfectly legal. For a study of countries' water quality, the EU28 became the EU26, as adequate data for Bulgaria and Romania could not be obtained. Nevertheless, the project covered 75% of the total EU population, and a reading of its findings is ominous. THMs are a class of molecule that appear as a by-product of the disinfectants used to clean drinking water. When chlorine, the main chemical used to clean drinking water, comes into contact with organic matter, it breaks down into THMs. And despite being legal up to certain levels, long-term exposure to them has been consistently associated with an increased risk of bladder cancer. The EU has set that legal limit at 100 lg=L, but anything over 50 lg=L causes a 51 percent increase in the probability of bladder cancer, in men at least. This study was undertaken at the Barcelona Institute for Global Health, in a city which has THM levels above the present regulatory maximum limit of 100 lg=L. Astonishingly, there is no provision for the lowering of this maximum in the latest European Council directive.
At least 147 people have been killed by lightning strikes in India's northeastern state of Bihar in the past 10 days, with already severe monsoon weather intensifying and exposing farmers to fatal bolts from the blue. Authorities reportedly recorded some 26 lightning-related deaths last Thursday, followed by 15 on Friday, and 21 on Saturday. A further 40 people have been injured as weather conditions favorable for farming prove to be a deadly, double-edged sword for local communities. The death toll from lightning strikes in the area since the beginning of March has climbed to over 215 people. More extreme bouts of lightning are expected in the coming days, the Indian Meteorological Department has warned.
Applications for new diamond licenses have recommenced following the review requirements and procedures by the Namibia Ministry of Mines and Energy. "The Ministry of Mines and Energy is hereby informing the public that it will recommence to accept/receive new applications for licenses issued under the Diamond Act with effect from the date of this notice," the diamond commissioner Miina Gahutu said in a statement on Monday. She said the recommencement comes after the ministry finalised the review of the requirements and procedures leading to granting of new licenses for diamond cutting, diamond dealing, diamond tool-making and diamond research in terms of the Diamond Act.
Germany has been focusing on cases against concentration camp suspects in recent years. However court proceedings are difficult to execute due to the advancing age of the suspects. Bruno D. is relatively young in comparison with previous defendants. The 93-year-old's trial has taken place in a juvenile court because he was 17 at the time. His defense argued that he was assigned to the camp because a heart condition prevented him from serving on the frontline. The 93-year-old is accused of complicity in the murder of more than 5,000 people at the Stutthof camp during World War II.
Women parliamentarians are not safe in the Namibia National Assembly as their male counterparts from opposition benches use their physical strength to harass them. This was said by Swapo parliamentarian, Evelyn Nawases-Taeyele, who claimed that Namibia Economic Freedom Fighters legislator, Kalimbo Iipumbu, almost attacked her in the house on Wednesday before he nearly came to blows with ex-deputy finance minister Natangue Ithete. She added that Iipumbu has not shown any remorse for his actions. "It's like a man who rapes a girl and afterwards says 'it's because of the way she was dressed that I raped her', same narrative," she said.
Former Reddit CEO Ellen K. Pao admitted in a Sunday night tweet that she knew about Jeffrey Epstein 'madam' Ghislaine Maxwell procuring underage girls as far back as 2011. In response to a tweet in expressing relief at never having been photographed with Maxwell, Pao replied: "She was at the Kleiner holiday party in 2011, but I had no desire to meet her much less have a photo taken with her. We knew about her supplying underage girls for sex, but I guess that was fine with the "cool" people who managed the tightly controlled guest list". Shortly after sending the tweet, Pao locked her Twitter account.
Google has just confirmed its intention not to cooperate with CCP officials or Hong Kong police regarding data requests under the new nat sec law. This follow the same decision of Twitter, Facebook (and his WhatsApp messaging service) and Telegram. That leaves Apple left… will Tim Cook dare to jeopardize Apple's access to Chinese markets just to show solidarity with Hong Kong?
A day after 30 kg gold was seized at Thiruvananthapuram airport, India, from a diplomatic cargo addressed to a person in the UAE Consulate-General in India, a local resident who had earlier worked with the Consulate-General's office as a public relations officer was arrested by the Customs and a woman employee of the state IT Department was dismissed from service on Monday as the arrested main accused said during questioning that she too was allegedly. The UAE Consulate General office has disowned the cargo and "promised to cooperate with the investigation." UAE is the land of the pirates of the third millennium.
The central Chinese city of Wuhan raised its flood alert level on Monday as torrential rain and thunderstorms battered swathes of the country, including the Yangtze river on which it sits. Wuhan upgraded its emergency flood response to Level II from Level III, the second highest on its four-tier scale, after days of heavy downpours submerged many of its roads. Authorities warned in March that Wuhan and other flood-prone cities on the Yangtze's middle reaches faced higher than usual levels of rainfall this year.
Indonesia's Lion Air Group is slashing 2,600 jobs as the coronavirus pandemic hammers Southeast Asia's biggest carrier, a company spokesman said on Monday. The layoffs – about 9 per cent of the airline's 29,000 employees – would mainly affect contract workers, it said. The job cuts come after Lion earlier reduced management and staff salaries.
News Burst 7 July 2020 – Bonus Video
The worldwide volcanic uptick associated with the next Grand Solar Minimum is continuing. We can now add Nishino-shima volcano to the list after its ongoing effusive-explosive, high-level eruptions which started in mid-June. Nishino-shima volcano (Volcano Islands, Japan) awoke last December after a two-or-so year quiescence. And now, on the back of June's string of 12,000 ft vulcanian-strombolian-type eruptions and active lava flows on its northern slopes, the volcano has ejected a very dense ash plume to an altitude of 27,230 ft (8,300 m). Today, July 6, both the Japan Meteorological Agency (JMA) and HIMAWARI-8 satellite data have confirmed the July 4 eruption, which is considered to be the highest ash plume of the volcano since 2013.
News Burst 7 July 2020 – Solar Activity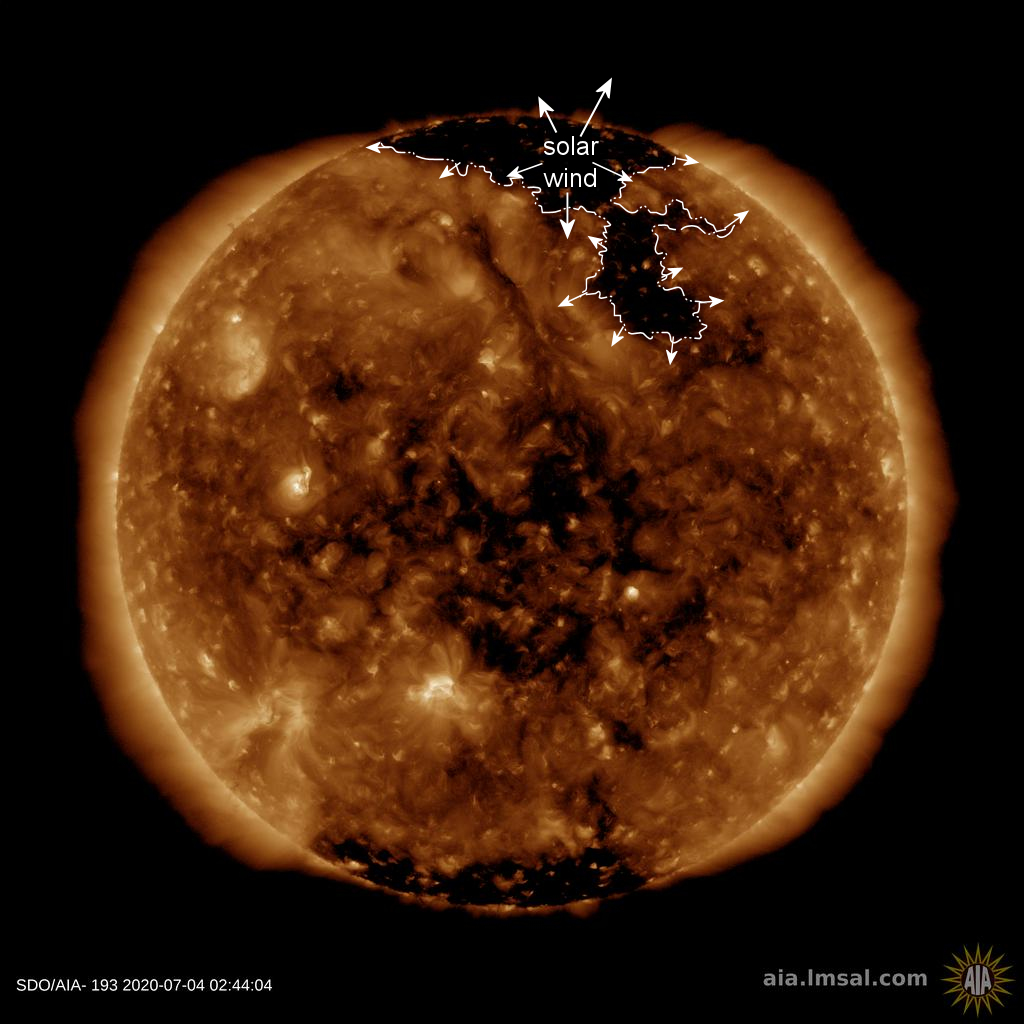 A minor stream of solar wind is buffeting Earth's magnetic field today, stirring geomagnetic unrest around the poles. The gaseous material is flowing from a northern hole in the sun's atmosphere. Antarctic sky watchers should be alert for auroras in austral winter darkness.
News Burst 7 July 2020 – Active Weather
Tropical Storm EDOUARD. Winds: 40-50 knots. Pressure 1007 hPa. Movement: northeast at 32 knots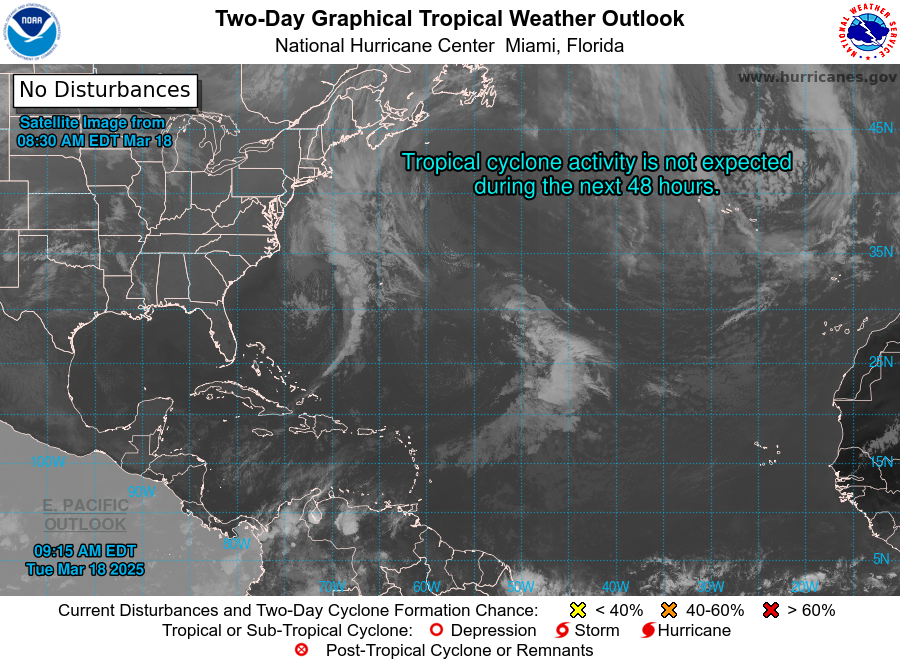 1. A small low pressure system has moved inland over the Florida panhandle. The small low is forecast to evolve into a larger low pressure system and move northeastward, near the coast of the Carolinas. Since the low is currently over land, no development is expected today or tomorrow. However, some development will be possible if the system moves back over water on Wednesday or Thursday.
* Formation chance through 48 hours…low…10 percent.
* Formation chance through 5 days…medium…40 percent.
2. A tropical wave continues to produce disorganized showers and thunderstorms several hundred miles east of the Windward Islands. Some slight development of this system is possible today before environmental conditions become hostile for development on Tuesday. The wave is forecast to move through the Lesser Antilles on Tuesday and could produce locally heavy rainfall and gusty winds on some of those islands.
* Formation chance through 48 hours…low…10 percent.
* Formation chance through 5 days…low…10 percent.
News Burst 7 July 2020 – Earthquakes
July 6 2020
Europe M4.4 Ionian Sea, Italy
---
North America M4.5 Nevada
---
Central America M3.8 Puerto Rico
---
South America M5.2 South Sandwich Islands
---
Asia M5.6 Izu Islands, Japan
---
Pacific M6.2 Micronesia
---
Deepest EQ M6.6 528 km Java, Indonesia
In the News Burst of July 5th we talked about the possible evolution of the new seismic wave in Europe by mentioning central-southern Italy and the Azores, in this image that shows the shocks higher than the M3 at 16:30 UTC on July 7th you can see the movements in the areas mentioned. It should be noted that the shock of M4.4 occurred in the Ionian Sea instead of on the mainland, no coincidence [+++], a shock of this kind in southern Italy would have caused some houses to collapse. Romania, another area we have named, also saw the expected movement, mitigated to M3.3. The seismic wave has also reached Iceland, where they believe an eruption is imminent while in reality it is only the final release point.
A couple of days ago we had noticed a strong deep earthquake in northern Borneo and guessed the possibility of a movement higher than M6 in the Northern Philippines, the movement happened but the area was not that, it occurred in Micronesia. Note also in the image the deep shock off the coast of Japan, M 6.6 at 380 km depth, also this earthquake can generate a shallow movement above M6. Here there are two options, either Japan itself or the halfway point between these two shocks shown on the picture. It should also be noted that when a movement occurs in the Guam area, a "twin" earthquake occurs in Taiwan.
Another movement of M6.6 occurred in Indonesia just at the time of this update, at a depth of 528 km, we had mentioned this area as a possibility on July 5 update, this powerful earthquake add again the possibility of other shallow movement, this time potentially higher than M7, in the northern part of Sumatra up to the Andaman Islands. Even in the Southern Indian Ocean we may see some significant movement, the timing of these movements is generally up to 7 days. Earthquakes Last 24 Hours – M4 and Above