Editor's Note: :)…nuff said! BE in…
Quantum Joy!
___________________________________________________________________________________________
We wanted things to happen, and we wanted it to go faster. Wishes granted.
This came in right at press time. The FBI is under intense scrutiny and Wray is feeling the pressure.
To get us started we have another dramatic update for the Battle for Planet Earth from LT at And We Know. He is a master at this. No wonder his channel is growing so quickly.
AWK News 5.22.20: FINALLY! We are fighting back against the demonic [DS].
Fauci is still flogging his dead horse in an attempt to draw out the plandemic at least through the election. The Hill reports…
Fauci says it is 'conceivable' that US could deploy vaccine by December.
Just to lay the ground rules for the next six months… in case the world is wondering…
Looks like the People are going back to work, whether they want to or not.
Mnuchin seems to be doing a really good job with this stimulus money and CV-funding. It's such fun to spend the Fed's money. It's no wonder he's been so maligned by certain players on the field.
And…
"If they don't do it I will override the governors. America, we need more prayer, not less," he said.
So there! Done deal. America is open for business and we don't want any more of your shenanigans.
Besides, we have other things to talk about. The Joe Scarborough pot is just about to boil. You have to see this long thread from Rosie. We can't stress it enough: these people are sick and cover for each other. The cabal has a LOT of MEs in their pocket, as you can well imagine. Who signed off on the CODs for all the occupants of the Clinton body bag? Who put their reputation on the line to say they were suicided?
They never dreamed they would be called to account for their actions because they rigged the 2016 election and they believed Hillary Clinton would be Queen for at least four years, but preferably eight. Wrong!
This is the doctor that performed the autopsy of Lori Klausutis.https://t.co/7AOaVMJdz9

— Rosie memos (@almostjingo) May 20, 2020
President Trump is changing everything.
And here's an update on the X-37B space plane technology.
Ratcliffe is voted IN! Narrowly.
Q!!Hs1Jq13jV6 21 May 2020 – 9:48:12 AM https://www.foxnews.com/politics/senate-votes-ratcliffe
Buckle up!
Q
This is bizarre. The shooter here in Phoenix in what may be a false flag attack claims he is a victim of bullying. Is this to justify the funds awarded to programs like fighting bullying the cabal claims are valid use of money? "I was bullied" sounds like a canned response from someone who is programmed. Is it a coincidence it happened just as the state is "opening up" and people are no longer sequestered? It's highly suspicious, in my opinion.
Dave has a brilliant financial update and explains exactly what is unfolding up front and behind the scenes. The magic wand is waving.
The Economic Strategy Is Not What The D's/MSM Were Expecting – Episode 2180a
This bust suggests the drugs are still flowing through the Mexico/Arizona border, big time. Build that wall!
Republican Presidential candidate Ted Cruz (2nd R) stands along the United States border with Mexico as he speaks to Cochise County Sheriff Mark Dannels and Arizona State representative David Gowan (R) near Douglas, Arizona March 18, 2016. REUTERS/Sam Mircovich – RTSB57M
I stumbled upon another page for the White Rabbit Art Exhibits the El-ites like John Podesta and Hillary Clinton favour. The "concrete playground", folks. Please explain to me how a collection of hanging Human corpses à-la-meat-locker could be considered art. Source
What material do normal people choose to adorn their homes and places of business? Nature photographs. Pets. Food and drink they find appealing. Groupings of flowers, books, and comfy furniture. Wildlife. Ships on the sea. Striking architecture. Panoramic landscapes. Cityscapes. Parks. Sports.
What is appealing to these psychopaths is apparent in their art too, and these people are sick. Morbid material is their choice. Demonic creatures. Children in cages. Tortured or dead Humans is what turns their crank, and that is why they must go.
Care to have the goat man in your foyer—with caged children? Pizzagate is real.
Hopefully Gene and Rick will bring us a new Underground War update on Saturday. The military is doing an admirable job of shutting down the DUMBs and tunnels and rescuing children. It's difficult to fathom how these demonic creatures could have carried on beneath our feet, almost undetected, for so long; stealing children, breeding hybrids, cooking up adrenochrome, and supplying the satanic child trafficking rings.
And you know what else is creepy? The fact that an article about Joe Biden habitually swimming and parading around in the nude in front of his female secret service agents has vanished. Even the Wayback Machine says it's not archived. Use your imagination—if you dare.
This one, however, and others, persist.
Is Creepy Uncle Joe presidential material? That pervert will never be president. The alternative on the dimm ticket might be even worse, however. It still has a memory.
Are they really going to put this thing on the ballot? Egads! The most frightening aspect of all is that some disturbed people would vote for that just to get President Trump out of office. Obviously they don't care about their country if they do that. If we lose Donald Trump, we lose America, and our entire Human race. It might mean another witch in the White House.
The next best thing to to a standard Trump rally is a Trump bridge rally in Minneapolis, Minnesota. Marni Hockenberg brings us the footage from the "Magasota" crowd's creative endeavors to promote President Trump when rallies have gone away. No masks, no social distancing, please.
At a Trump Bridge Rally at 62 and Valley View Rd in Mpls!
The chosen ones (they chose themselves) are graduates of the "do as I say, not as I do" school of thought. Dictators, through and through.
And they're off! Election rigging has begun.
#BREAKING: Philly Judge Of Elections Admits He Took Bribes To Stuff The Ballot Box For Democrat Candidates – https://t.co/8KsdCEpiJ7 pic.twitter.com/ciqhGA4WWr

— Breaking911 (@Breaking911) May 21, 2020
Corey's Digs has a new article about the grim reaper Bill Gates and his mission to eliminate millions of people with his toxic potions disguised as "vaccines". Not on our watch!
The creatures who have been ruling the world are not interested in making it a better place for us. We are the enemy. They withhold technology, information, and cures for the diseases they often created themselves as weapons against us.
They poison our water, our food, our minds. Why would we believe anything they say?
In the case of hydroxychloroquine, it's a game changer. We now know it will transform our world and restore our pineal gland function. That "awakening" we would experience is something the El-ite psychopaths cannot risk happening because it would mean their certain demise. So they lie. They blow up factories providing raw materials for the manufacturing of hydroxychloroquine. They murder people who supply the drug. They attempt to come up with another alternative they can profit from.
FINALLY! Amy Klobuchar Admits Miracle Drug Hydroxychloroquine Saved Her Husband's Life (VIDEO)
Want to take a walk on the wild side? Lisa Harrison does a terrific job of explaining our holographic reality and how we got here and what is creating our current experience. Is it any wonder that no one in an official capacity will venture down this path? Timelines, primaries, fractals, the virus, integration, veils, escape, Antarctica. She talks about why we are still here when we expected to be liberated years ago. Fascinating. Thanks, S.
Feeling alone? Maybe you've experienced some of the things Lisa speaks of. She says her understanding is that the week of May 22nd to May 29th will be really big; that something will start and not stop. Scott Mowry also told us that in early to mid-May some people may begin to experience some changes.
This is interesting in light of the feeling I've had for some time that we are "in limbo", in a holding pattern, waiting for something big to happen.
See more at Lisa's website. You can download the audio file from there if you prefer.
Deconstructing The Construct Ep #73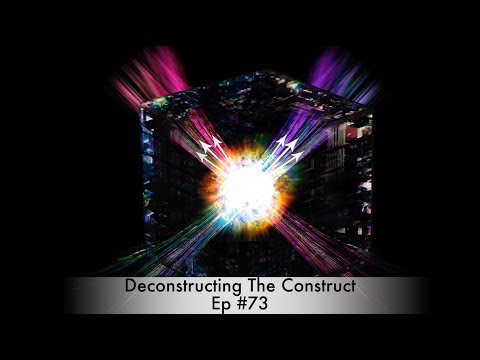 If you missed it in LT's video from Wednesday, this humourous video is priceless. It epitomizes the cabal. If the playbook tactics don't work for whatever reason, these idjits freak. They have no idea what to do. No plan B.
Can't help myself pic.twitter.com/xxdLZnO0mK

— Dawnald Trumplican (@DawnaldT) May 19, 2020
And that's all she wrote today. We're going to gather with neighbours tonight for an evening out. First time in months, except for the night we took takeout over to their place. Time for the nonsense to end. ~ BP