Shortly after the AM Edition went out, Q dropped some new crumbs. We are seeing the gloves come off, my friends. Be strong in your convictions, and be not swayed by fancy language and haughty lectures. This is the storm. Be your own navigator. Your soul knows what is truth.
Q!!Hs1Jq13jV6 28 Mar 2020 – 12:18:02 PM >Decide for yourself (be free from outside opinion).
>Decide for yourself (be objective in your conclusions).
>Decide for yourself (be true in your own beliefs).
>Decide for yourself (be open to following the facts).
>Decide for yourself (be strong in defending your beliefs).
>Decide for yourself (be resistant to blindly accepting fact-less statements).
Those who attack you.
Those who mock you.
Those who cull you.
Those who control you.
Those who label you.
Do they represent you?
Or, do they represent themselves (in some form)?
Mental Enslavement.
See more Q drops here.
China was a psyop? Italy is a psyop?
Check out the photos, people.
— jQnah (@JfkJuni0r) March 28, 2020
— (V)incent (K)ennedy (@VincentCrypt46) March 28, 2020
The Poop said this, too.
Pope: "We are in a storm" pic.twitter.com/CnFwwbzMIf

— CJTRUTH (@cjtruth) March 28, 2020
Pizza. Again.
JFK Jr. interviewed by Jay Leno,
He reads a poem from 9 yr old, Monica Lewinsky, where she describes herself as a…. wait for it….. Pizza.#WTF? pic.twitter.com/322WQkeZaR

— ]intheMatrixxx[ (@intheMatrixxx) March 28, 2020
LT at And We Know brings us another great update, and yes, the shills are showing themselves, so pay attention. Your old friends on the Internet may be part of the 90+% of alt media who have been lurking as patriots only to now show their true colours. The dark prepared for this day long ago, folks, and had their digital soldiers infiltrating the Internet news and Truth Movement. At some point they have to reveal their true motives to do their job.
Trump and Barr had a blast trolling the media. Too funny.
AWK News 3.27.20: TREASON, CONSPIRACY. [DS] recruiting for service against US!
These are crazy numbers, folks. What do you think it means? Could it mean that many cops were indicted and arrested? They are saying they have enough to cover all the shifts, so did they expect this?
How can this many die in one day in Spain from a virus? It's impossible. Thinking logically, it has to be something else. It's not what they're saying.
We have not seen the end of the Hillary-Huma freak show.
NEWLY OBTAINED FBI RECORDS EXPOSE WEINER LAPTOP HILLARY CLINTON DEEP STATE COVER UP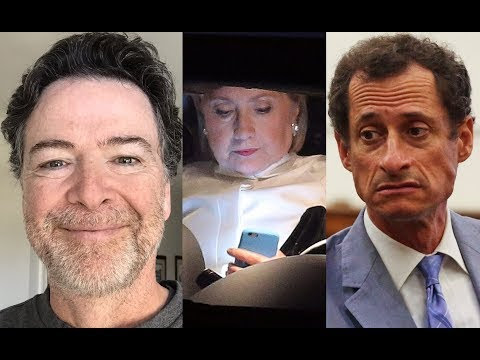 Closing for today. ~ BP