Gaia Portal Hyperbolics Are Abandoned As Higher Dimensional Valuations Are Employed. By Interstellar.
Below the Gaia Portal June 13 2019 message with our free interpretation in rough English.
Clicks on the Ads Keep Us Alive
Hyperbolics Are Abandoned As Higher Dimensional Valuations Are Employed
Probably in this sentence we talk about those who have interpreted this phase of dimensional transmutation in a fictional/sci-fi way and thus have created expectations that over time have proved completely, or almost, incorrect.
One could argue about why those who are called Hyperbolic have carried out this type of narration, what comes to mind immediately is to create false expectations and bring the "followers" away from the Light in the belief that "nothing will ever happen"… we also have some readers/commentators who think this way, waiting for the "saviors", because they have been led to the conviction that it is enough to wait on the sofa. The topic is well known, it is useless to repeat it again.
The fact that remains is that the increase in the Vibrational Frequency of the population has anchored more "subtle" energies on the Planet and therefore now the Valuations can be made more easily by many more people.
Fleming Cohorts Command The Troops Of Light
We will interpret Fleming as "the most straightest" taken from the Urban Dictionary, these are the most upright, most virtuous people in the world. The Cohorts is probably referring, to paraphrase, to the military units of ancient Rome, composed of 6 centuries, or a tenth of a Legion.
So these Cohorts of the Righteous would now be in command of the Troops of the Light, of which we are all part, and it's about time… one might say!
Gaia Commands For All To BE In Peace
I don't think this sentence needs long interpretations, every day you hear news from the Corporative Media about possible wars, often the Cabal tries to generate them with False Flags, like today's one in the Strait of Hormuz to the detriment of a Japanese tanker.
In order not to allow manipulation to bring the planet into possible conflicts, the Order is to BE, and remain, in Peace.
Fireworks Are Soon To Be Lit
Even this last sentence is quite self-explanatory, apparently we are not too far to see some good stuff, I believe that Fireworks can represent a wide variety of events, it is possible that we will see a crescendo, a slow beginning in a spiral that in a determined period of time, not necessarily short, will become a vortex… of Light!
Gaia Portal
GaiaPortal conveys messages regarding changes and progress in Mother Earth's planetary energy phases. The messages contained herein are to inform, assist, and alert those drawn to it, to energetic events transpiring moment to moment.
Those drawn to this site will know instantaneously if it is theirs to read.
The authors of this site are Star Beings connected to the sacred land of Éire, and embody the original sacred feminine energy of that place.
Clicks on the Ads Keep Us Alive
Door
When a door closes, another door opens. But often we look so long at the closed one.. we don't see what was open for us.
Paulo Coehlo
Support Disclosure News Italia
We are working hard, and every day, to keep this blog. Like you we are fighting for the truth. If you want to work with us you are welcome, please email us! The blog costs are at our expense, advertising reimburse us very marginally so if you like our work and find it useful buy usacoffee clicking the donation button below that will directu to your PayPal. We need the help of people like you!
Bitcoin & Cryptocurrencies Donation
1M9dohWnHBwNLSPd6afRaJackrw6wK9bxY
Subscribe To Our Newsletter
Join our mailing list to receive the latest news and updates from our team.
1 Comment
Janet Ciao.
Q+ Words on "Fireworks":
Donald J. Trump 24 Feb 2019 – 4:43:52 AM
HOLD THE DATE! We will be having one of the biggest gatherings in the history of Washington, D.C., on July 4th. It will be called "A Salute To America" and will be held at the Lincoln Memorial. Major fireworks display, entertainment and an address by your favorite President, me!
— Donald J. Trump (@realDonaldTrump) February 24, 2019 Also… Q's nod to July 4, 2019: Q2987 Returning Power Back to the People! WWG1WGA (qmap.pub) Q!!mG7VJxZNCI 6 Mar 2019 – 8:13:37 PM
27264602991_ed3a1e66d0_z.jpg
https://www.youtube.com/watch?v=B5T7Gr5oJbM
[…]
United We Stand.
July 4, 2019.
WWG1WGA!!!
Q "Hyperbolics" could also mean that 3-D math 'domains' aren't circumscribing our realities like they once did. "Veil" thinning, and all that. Frequency Coherence. Maybe our not-seen-quite-yet Friends are having a spot of fun, with SR chart/graph signaling, and crop circle symbols. Just a thought. Reply
Your email address will not be published. Required fields are marked *
Notify me if anyone replies to these comments. You can also subscribe without commenting.
Yaldabaoth Update December 29 2018
Support us with a Donation
Bitcoin & Cryptocurrencies Donation
BTC
1M9dohWnHBwNLSPd6afRaJackrw6wK9bxY
ETH
0xc1Bc49adcfa3813A0591D1C6f12F8894E0E627e2
LTC
MQSEJUPdJbYvDZez46kswofQWtSSwJrvPP Donate with Patreon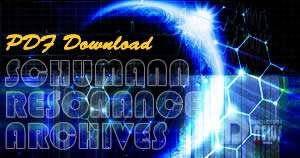 Space Weather
Adsense
Subscribe To Our Newsletter
Join our mailing list to receive the latest news and updates from our team.
Recent Posts
Categories
Categories
Archives
Archives