Q !!mG7VJxZNCI No.437 Nov 9 2018 23:32:17 (UTC)
Logical thinking required.
A) How can arrests occur prior to removing the corruption from the DOJ & FBI?
B) How can arrests occur prior to safely securing a majority in the SUPREME COURT [CONSTITUTION – RULE OF LAW]
C) What is the role of the SENATE?
>Role of GOODLATTE?
>Role of GOWDY?
>Role of SESSIONS?
>GOODLATTE, GOWDY, and SESSIONS *ALL* RESIGNED
>GOODLATTE, GOWDY, and SESSIONS *ALL* RESIGNED.
>Who did SESSIONS appoint in NOV 2017?
https://www.foxnews.com/politics/sessions-federal-prosecutor-evaluating-alleged-fbi-doj-wrongdoing-no-second-special-counsel-for-now
>Who is HUBER?
>Who RE_CONFIRMED HUBER?
>WHO ORIGINALLY APPOINTED HUBER?
>IMPORTANCE OF PARTISAN OPTICS?
>Mandate charged to HUBER?
>Resources provided to HUBER?
>Who is HOROWITZ?
>Mandate charged to HOROWITZ?
>Resources provided to HOROWITZ?
>Who was SESSIONS' CHIEF OF STAFF?
>What were the responsibilities of WHITAKER?
>WHAT IS THE ROLE OF A CHIEF OF STAFF?
>SHADOW PLAYERS ARE THE DEADLIEST [STEALTH]
>What is the advantage of having a 'temp' ('acting') in a leadership position?
https://www.bbc.com/news/world-us-canada-40684697
"The appointment itself, on 21 July, triggered a shake-up at the Trump White House. Chief of Staff Reince Priebus and spokesman Sean Spicer both left their posts over his hiring." —Mission Successful
>Laser designator(s) locked on target(s)
>Who was assigned directly to SESSIONS by POTUS?
>Mandate charged to Ezra Cohen-Watnick [Defense Intelligence Agency]?
>NAT SEC ADVISOR TO SESSIONS [counterintelligence and counterterrorism]?
>Who briefed NUNES on classified intel re: HUSSEIN spy campaign v. POTUS?
https://www.businessinsider.com/ezra-cohen-watnick-doj-hired-trump-order-devin-nunes-2018-4
>Who briefed Goodlatte & Gowdy on classified intel re: DOJ & FBI?
>
>
>
THE WORLD IS WATCHING.
THE WORLD IS WITNESSING THE TRUE IDENTITY OF THE D PARTY.
WAR.
Q
Sessions fired corrupt DoJ/FBI officials & hired Huber in Nov 17 to work w/Horowitz team of 470 lawyers to investigate HRC emails, U1, CF, FISA abuse, etc. Huber & Horowitz were originally Hussein appointees. Whitaker was "Stealth Bomber". ECW briefed Nunes, Goodlatte & Gowdy.
1st link
"Mr. Huber is conducting his work from outside the Washington D.C. area and in cooperation with the Inspector General."
2nd link
The hiring of Scaramucci triggered Priebus & Spicer to quit.
"Mission Successful."
I'm thinking the temp appt of Whitaker will have similar effect & make some Swamp rats quit.
"Laser designator(s) locked on target(s)".
3rd link
ECW briefed Nunes on Hussein's spying on Trump transition team. McMaster pushed him out afterwards but POTUS later ordered DoJ to hire him as Natl Sec Adv to Sessions.
Bet he also briefed POTUS.
Bet he's also on Q team.
QAnon Update November 10 – [OnReady]
#QAnon post No. 2462…
#Q on how the stage must be set just a chess board prior to first moves. The balance of the #SC has been set & now the #SenateJudicaryCommittee has direct oversight over the #DOJ & #FBI which = power.
#SJC will assume the corruption investigation that the #HouseIntelComm has been attempting to carry.
#Sessions worked to remove #CorruptHussein holdovers in the #DOJ & #FBI.
#Goodlatte & #Gowdy worked to attain the release of docs that have been withheld by #RR.
#Sessions appointed #Huber who was, like #Horowitz, a #Hussein appointee.
Partisan optics as held by someone like Huber & Horowitz leaves ppl off balance they expect actions, but have no idea of the how & why of them.
#Huber is the #Utah #USAttorney investigating misconduct. He was #Sessions' appointee in Nov '17.#Horowitz, the#DOJIG, was charged with investigating corruption & misconduct within #GovAgencies & connected bodies & individuals.
#Whitaker, #Sessions' #ChiefOfStaff & as such was tasked to work with #Rosenstein who he was in disagreement with on procedural issues.
There are 3 links in this drop.
1st is #FoxNews: #Sessions on why there need be no 2nd #SC. #Huber works outside #DC & with #IGHorowitz
2nd link is to #BBCNews on #Scaramucci. His temp appointment was catalyst to resignations of #Priebus.
3rd is #BusinessInsider reporting last April on #EzraCohenWatnick. Previously fired, #POTUS wanted him back. He was to advise #Sessions & briefed #Nunes, & it seems, #Goodlatte & #Gowdy on classified materials.
The sum outcome of temporary appointees (as above ex) is that they hold an advantageous position, can be set to task to stir things up & create general chaos, real or imagined & are disposable.
The #Dems are now exposing themselves in #Panic.
QAnon Update November 10 – [OnReady]
1st link
QAnon Update Novembre 10
2nd link
QAnon Update Novembre 10
3rd link
QAnon Update Novembre 10
Q !!mG7VJxZNCI No.438 Nov 9 2018 23:50:16 (UTC)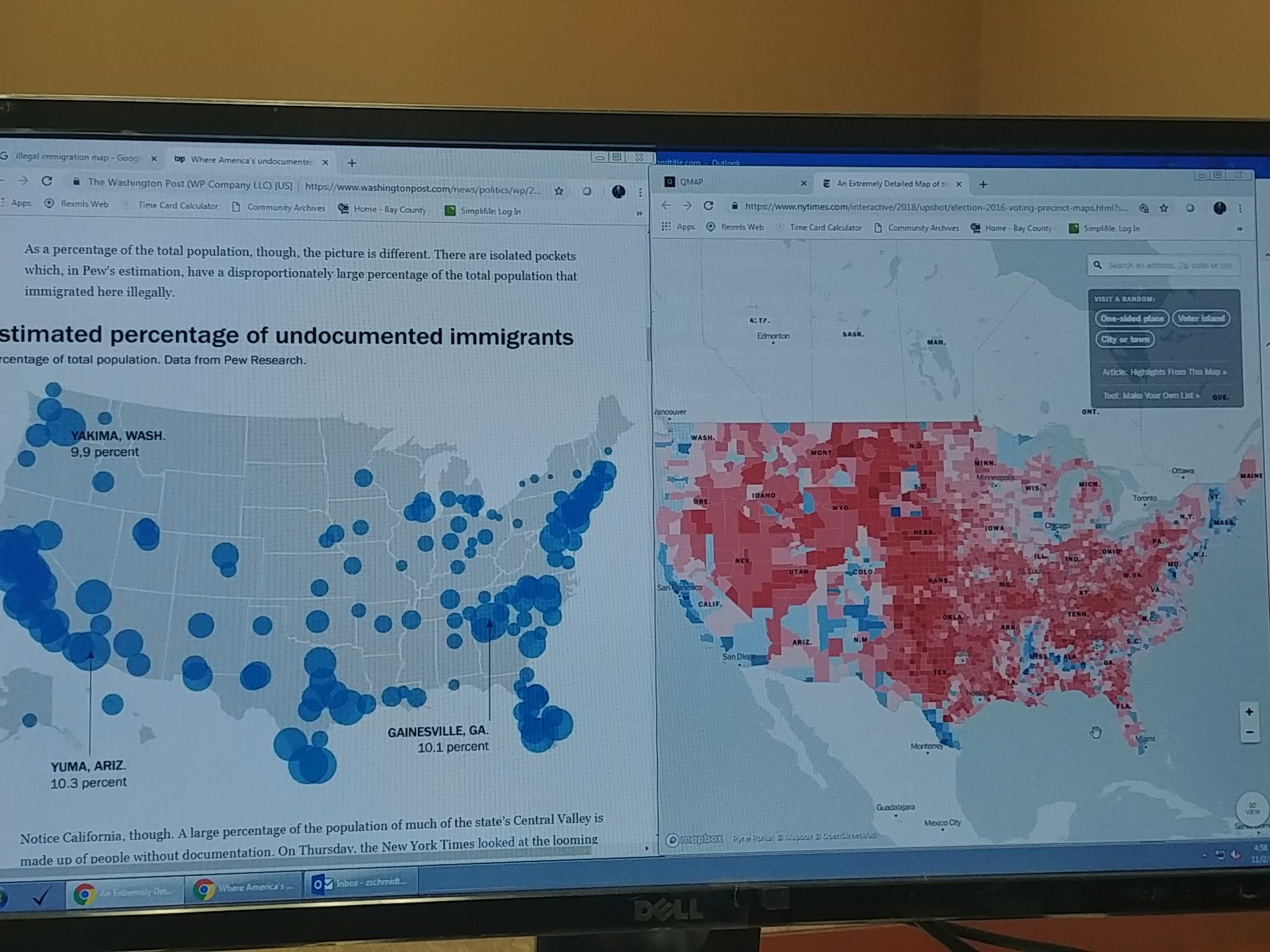 >383

Amazing what you discover when you research for yourself.
God bless you, Patriots!
Q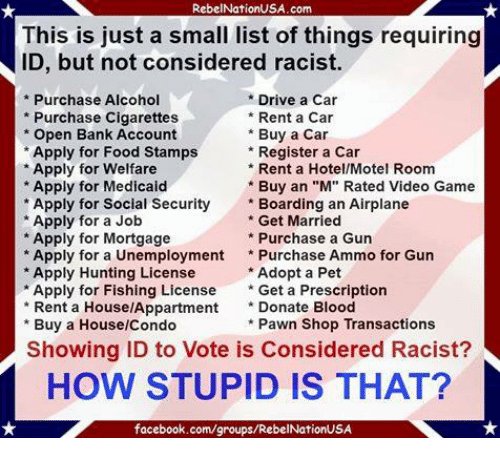 >>384
Will recent [expected] voter fraud actions by the D party provide support for a VOTER ID LAW?
VOTER ID LAW = DEATH OF D PARTY.
Boomerang Suicide?
Q
@POTUS knew Dems would cheat. They need dead people, illegals, and voters from outside areas to vote to win. This is why they scream about "voter suppression" when voter ID is mentioned. Once fraud proven, voter ID law will be passed & Dems will never win another election.
QAnon Update November 10 – [OnReady]
#QAnon post No. 2463…
Repost of 2393 w/its@TheGreatStorm #Tweet.
As you have seen the reports of #VoterFraud are escalating.
It could lead to a public demand for #VoterID with would be a step toward ending the #DimmParty.
QAnon Update November 10 – [OnReady]
Q !!mG7VJxZNCI No.439 Nov 10 2018 00:15:57 (UTC)
Does this make ANY sense whatsoever? A search of "QAnon" yields more hit pieces on Q, a supposed "LARP", yet not a SINGLE reporter has asked @realDonaldTrump about it. They know Q is real & so do "MAGA" personalities trying to convince you otherwise.
QAnon Update November 10 – [OnReady]
#QAnon post No. 2464…
This #BingSearch returns #HitPieces by #WeaponizedMedia on the #ConspiracyTheory #Q.
Why is it that these same #NewsAgencies (?) will not ask #POTUS is Qanon real?
They know it is & they're completely in a #Panic mode. They dare not ask that heavily baited question.
Their attempts are efforts made to #DebunkQ, most often thru #Disinformation.
They don't want to confirm #Q.
QAnon Update November 10 – [OnReady]
Q !!mG7VJxZNCI No.440 Nov 10 2018 01:23:10 (UTC)
[Future Comms]
Pre_stage ele_y
Pre_stage sec_y
Pre_stage dir_y
Pre_stage cap_y
[OnReady]
Q
These same words were posted on 4 May, which was the first post at Q's /patriotsfight/ read-only board. Both pics with title "Justice". It is a new thread ("bread") at /patriotsfight/.
QAnon Update November 10 – [OnReady]
#QAnon post No. 2465…
This is the same cryptic message dropped by #Q back on 4th May 2018.
At that time, Q started the read only #PatriotsFight board.
Similarly, Q has started a new #PFBoard now.
Future comms/new board on ready.
#Patriots foster integrity & morally ethically attitudes toward the good of the whole in any #SocietalConstruct.
The #Traitor has little #SelfWorth & acts without conscience, often through #Greed & #Lust.
QAnon Update November 10 – [OnReady]
Q !!mG7VJxZNCI No.441 Nov 9 2018 20:48:05 (UTC)

Q reposts 21 Feb drop defining "Patriot" and "Traitor".
I relish the thought of all you traitors out there who are soiling your drawers. You make me SICK! ESPECIALLY those of you who took an oath to support & defend the Constitution against all enemies…foreign & domestic.
QAnon Update November 10 – [OnReady]
Door
When a door closes, another door opens. But often we look so long at the closed one.. we don't see what was open for us.
Paulo Coehlo