Q !!mG7VJxZNCI No.307 Sep 29 2018 13:35:03 (EST)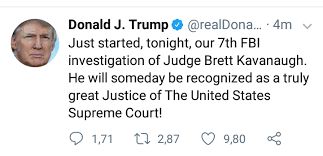 Hirono re: Judge K accusing Dem Senators of "coordinating a plot to sabotage his nomination…so rattled that he would buy into a vast conspiracy theory…"
His exact words included "…revenge on behalf of the Clintons…".
Correction. Should read "Listen at 1:02:40 – 1:03:35." I don't think Q is saying we no longer have the votes. Just saying we already had the votes but Swamp is fighting back. I have a feeling they will rue the day they pushed for this additional FBI investigation.
Q !!mG7VJxZNCI No.308 Sep 29 2018 15:04:05 (EST)
TWITTER has been given the green light to blanket censor all content deemed to threaten their SURVIVAL [election].
GOOG – FB will follow.
EXPECT COMMS BLACKOUT ATTEMPT (POTUS TWITTER)
[ROGUE_EMPLOYEE_EXCUSE]
Welcome to the POLICE STATE.
THEY KNOW IF THEY LOSE IT'S OVER.
THE TIME TO FIGHT!!!!!!!! IS NOW.
GOOD V EVIL
HUMANITY IS AT STAKE
DROP THE MEMES
SILENT MAJORITY NO MORE
BE LOUD – YOU HAVE A VOICE
ARE YOU REGISTERED?
VOTE THEM ALL OUT
PREPARE
RED OCTOBER
WE STAND TOGETHER.
Q
We've already seen accounts w/large followings suspended temp/permanently in the past few days. Jack (FB & GOOGLE) green-lighted to mass-censor pro-MAGA (pro-Q?) accounts to help Dems w/midterms incl @realDonaldTrump. They will blame "rogue employee".
Q !!mG7VJxZNCI No.309 Sep 29 2018 15:16:44 (EST)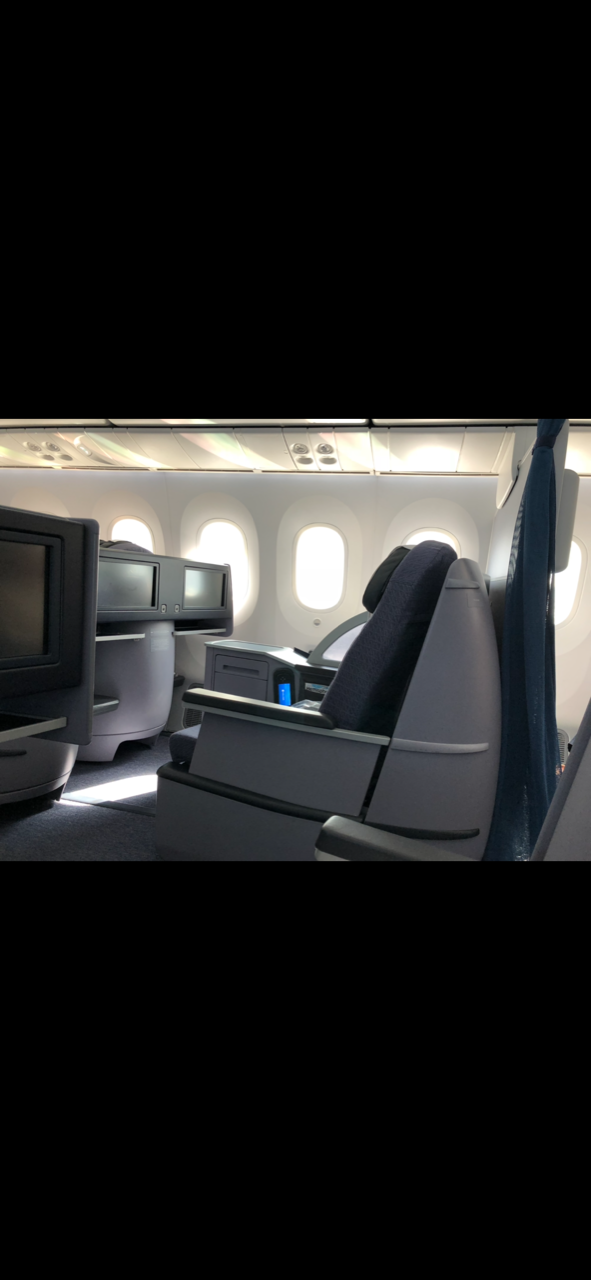 Splash1-X
AIRG_patrol_HIGH
Check_in_Z[des_TFC]381
Q
Not sure what this means. Usually "Splash" in military lingo indicates shooting down enemy aircraft. Not sure what kind of aircraft this is. Reverse search shows it is original pic. BAH in photo filename is code for Bahrain International Airport? WX usually is abv for weather.
Anons believe this is pic fm United Airlines' Business First on 787 Dreamliner. Did our Air National Guard take out an attempted missile attack on one of these flights? It says "[des_TFC]" in Q drop. Destination TFC = Taormina Harbour Airport in Italy?
Rain
If you want to see a rainbow, you have to learn to love the rain.Paulo Coehlo