——————————————————————
The wild ride isn't slowing down and we're not stopping at the station. Gov. Ron DeSantis has officially announced his candidacy for the presidential ticket in 2024 so a new circus act is premiering.
Kari Lake says a big announcement is coming on Friday. If she will NOT be Governor of Arizona, it will be as disappointing as Trump not returning to office.
This was at the top of my Truth Social feed. Looks like they're floating the idea to see what the general reception is like. What do you think?
Did you hear about the U-Haul rental truck that tried to penetrate the White House barricades recently? Glenn Beck connects that to the fact that 60,000 tons of fertilizer [ammonium nitrate] went missing from a Blackrock-owned train. Sounds plausible and we are expecting false flag events. You can hear Glenn paint the picture that waxes weirder and weirder as the details come out and ask the questions in the video at this link:
I think we all know who would get blamed if there was a violent act of terror. Biden isn't at the White House, so what was the plan about? Just the optics of it? Anyway, that false flag failed so, we will watch for the next one.
We are continually bombarded by new and different ways the control freaks have manipulated and herded us where they wanted us to go. If you're on Telegram, watch this short video. If you're not, dig into HRC, an organization the psychopaths used to intimidate corporations, businesses, even schools into going blatantly woke—or else—under threat of a lousy credit score. Mind control. Link to Telegram.
And how's that economic crash coming along?
*NYC FREEZES DEPOSITS AT CAPITAL ONE AND KEYBANK

— zerohedge (@zerohedge) May 25, 2023
Mike Pompeo mask.
The comms have been prolific lately with tons of deltas from the Q drops. Here's this one again. Is that like an underscore if they keep pointing to it? Link to Telegram for visuals.
POMPEO – "The Emergency" hits just one drop – Drop #34with a Dec 1 date is a pretty good 341 string.

Q Clearance Patriot

My fellow Americans, over the course of the next several days you will undoubtedly realize that we are taking back our great country (the land of the free) from the evil tyrants that wish to do us harm and destroy the last remaining refuge of shining light.

On POTUS' order, we have initiated certain fail-safes that shall safeguard the public from the primary fallout which is slated to occur 11.3 upon the arrest announcement of Mr. Podesta (actionable 11.4). Confirmation (to the public) of what is occurring will then be revealed and will not be openly accepted. Public riots are being organized in serious numbers in an effort to prevent the arrest and capture of more senior public officials. On POTUS' order, a state of temporary military control will be actioned and special ops carried out. False leaks have been made to retain several within the confines of the United States to prevent extradition and special operator necessity.

Rest assured, the safety and well-being of every man, woman, and child of this country is being exhausted in full. However, the atmosphere within the country will unfortunately be divided as so many have fallen for the corrupt and evil narrative that has long been broadcast.

We will be initiating THE EMERGENCY Broadcast System (EMS) during this time in an effort to provide a direct message (avoiding the fake news) to all citizens. Organizations and/or people that wish to do us harm during this time will be met with swift fury – certain laws have been pre-lifted to provide our great military the necessary authority to handle and conduct these operations (at home and abroad).
I don't know when that might go down because the snoozers still have a lot to learn before the military step in, it seems to me. We have certainly seen a fair bit of EBS testing going on in the past couple of years.
If you're free this evening and have the time, you can sit in live at the round table with Riccardo Bosi and David Guru with Captain Kyle and Kelly.
Please join Capt. Kyle and myself this evening as we welcome back our amazing Aussie friends Riccardo Bosi and David Guru!

Thursday 5/25/23 @ 7pm CST in the USA
Friday 5/26/23 @ 10am AEDT in Australia

Chat held on Capt Kyle Patriot's Telegram Channel, click "Join" top right hand corner of page when Voice Chat begins.
Link

CaptKyle Patriots Telegram
https://t.me/CaptKylePatriots

Other Places to listen to our Voice Chat/ Podcast

CaptKyle Patriots Facebook
https://www.facebook.com/Capt-Kyle-Patriots-112426071739797/

CaptKyle Patriots Twitter
https://twitter.com/CaptKylePatriot?t=Ty_a_g_Sb5K79irM5EHJLQ&s=09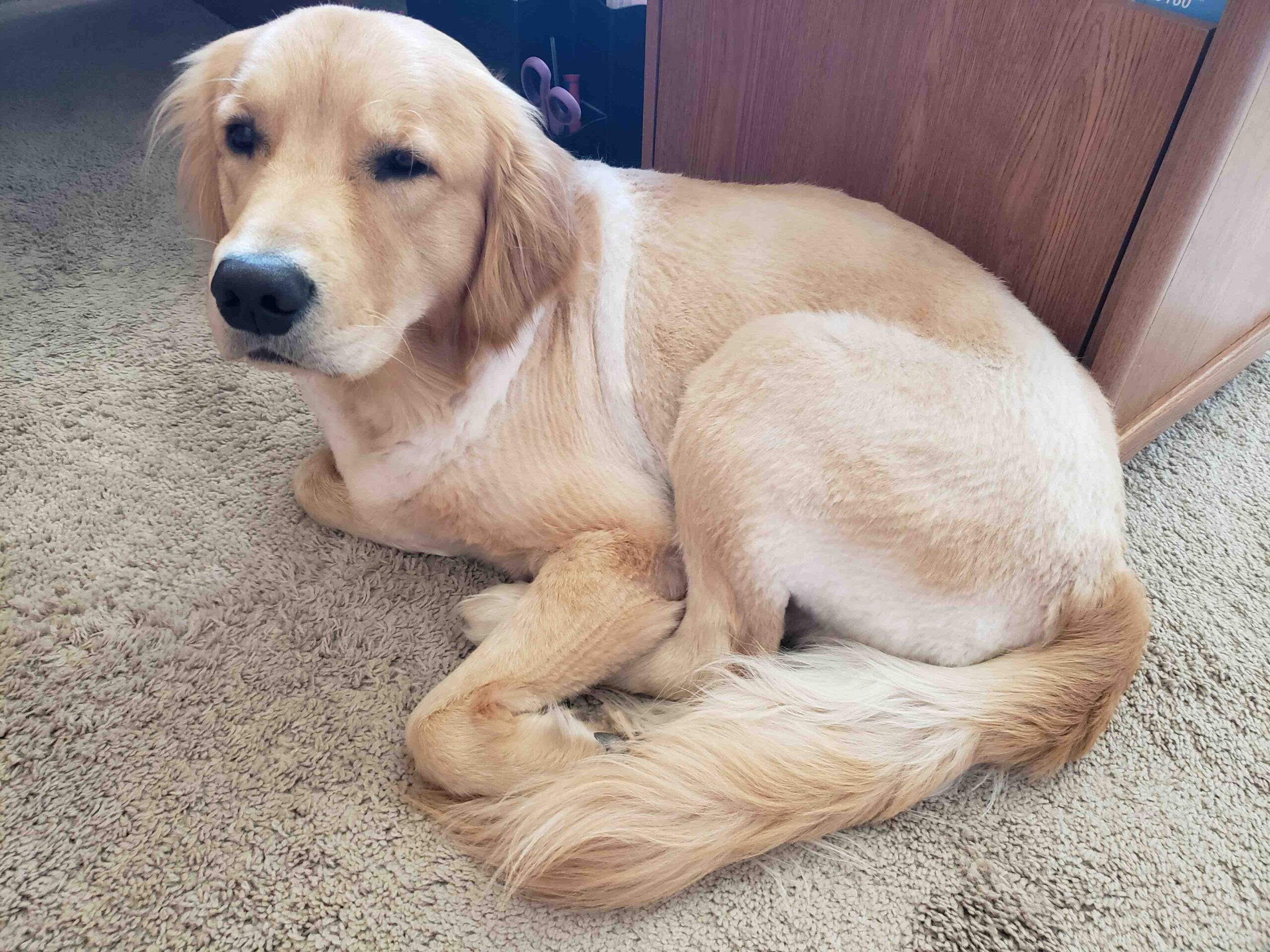 I have to thank everyone again for the kind sentiments and healing suggestions for Eli. The good news is, he's all shaven and shorn like a cute little sheep but it revealed a really bad, older eruption at the base of his tail that was completely hidden by his full coat. He was really good while I worked away with the clippers on his first ever grooming but we didn't quite finish. This morning I completed the job and was again very glad I had because a third spot broke out near the one in the middle of his back so I attacked that immediately.
Here in the 'hood people chalk hot spots up to "Arizona" but I don't believe we can write it off so lightly. From what I hear, too many dogs and cats all over are getting these eruptions. In case it's food-related I am changing Eli's diet as a test. We'll see what happens. We should have the very comprehensive fur/saliva analysis back in a couple of weeks or less.
Our holistic vet is a nutritional specialist and says it can be diet, gut, immune, stress causing these problems. After the diagnostics and the vet provides her plan of attack and we comply for awhile if it doesn't resolve the problem I'll go in another direction. I don't want to try anything and everything willy-nilly without knowing what is causing the problem. Eli isn't a science project and we need to get to the root.
See you next time in one of those three-ring circus tents. ~ BP
---