_________________________________________________________________________________________________________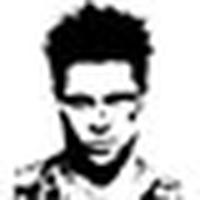 by Tyler Durden
Wednesday, Feb 22, 2023 – 12:50 PM
In a video posted to Truth Social this week, former President Donald Trump has warned that World War III has "never been closer".
Just hours after President Biden made his visit to Ukraine, Trump took to video to offer the warning:
"World War Three has never been closer than it is right now."

"We need to clean house of all of the warmongers and 'America Last' globalists, and the deep state, the Pentagon, the State Department and the national-security industrial complex," he continued.
He said of current administration, Pentagon and deep state officials:
"These people have been seeking confrontation for a long time. Now we're teetering on the brink of World War III and a lot of people don't see it."
Trump specifically called out US Deputy Secretary of State Victoria Nuland, and claimed that many others like her "are obsessed with pushing Ukraine into NATO".
TRUMP: "World War III has never been closer than it is right now. […] We could end the Ukraine conflict within 24 hours with the right leadership."pic.twitter.com/Dp3hg9foW8 — Breaking911 (@Breaking911) February 21, 2023
He continued: "In America, we need to get rid of representatives of the corrupt establishment who have ruined every important foreign policy decision. This includes President Biden, who his people say has not made any good decisions in the context of other countries and wars."
"If you look and understand what steps Biden is taking regarding Ukraine, you will see that he is systematically, but perhaps unconsciously, pushing us into what could soon turn into the Third World War," Trump wrote on Truth Social this week.
"They are candidates of war. I am the President who delivers peace – and peace through strength," he concluded. "We could end the Ukraine conflict in 24 hours with the right leadership."
In an address earlier this week, Trump told a group in West Palm Beach, "We have two 'n' words. Neither of which should ever be mentioned."
"You know what the one is, but the other is the 'nuclear' word. It's not supposed to ever be mentioned. It's mentioned every single day now. We are on the precipice of a disaster the likes of which we have never seen."
"This will make World War I and World War II look like baby stuff," he warned.
President Trump:

"Nuclear is so devastating that we don't even want to talk about it… You have two N words, neither which should ever be mentioned."pic.twitter.com/7qybbig4Mt — Citizen Free Press (@CitizenFreePres) February 21, 2023