______________________________________________________________________________________________________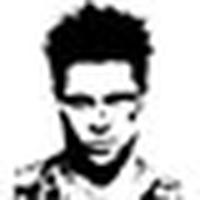 by Tyler Durden
Friday, Feb 17, 2023 – 07:25 AM
Earlier this week, residents of East Palestine, Ohio, were reassured that water is "safe to drink" after new Ohio EPA tests showed no detection of contaminants in raw water from several wells that feed into the town's municipal water system. But many concerned residents and at least one senator don't believe the government testing and have discovered what appears to be polluted creek beds.
Ohio Senator JD Vance visited East Palestine on Thursday, meeting with residents, town officials, and federal officials.
During a press conference, Senator Vance said Norfolk Southern Railway, the train operator responsible for the derailment, "has not the done the job on the cleanup."
Senator Vance told reporters that after the train derailed and the controlled burn of toxic chemicals (including vinyl chloride), Norfolk Southern quickly replaced the railroad tracks through the town to allow trains to pass.
He said, "you can't clean up and dig up an area if railroad tracks cover it… so the fact that they [Norfolk Southern] replaced the rails suggests they are more focused on reopening the railway than cleaning up this community."
A reporter told the senator that officials suggested: "the air is clean and water is fine, but people should drink bottled water." He continued by saying folks just don't know what to believe.
Senator Vance responded, "the air doesn't smell great to me." He noted, "the air problem is a much shorter-term problem than the water problem."
Here's a video of the press conference:
Another video shows the senator poking a creek bed with a stick in town only to stir up what appears to be toxic chemicals from the railcars.
Visited a local creek in East Palestine today. These waterways are still very polluted. It's time for Norfolk Southern to finish the cleanup. Check this video out: pic.twitter.com/4lsHBmrMJj — J.D. Vance (@JDVance1) February 16, 2023
It's not just Senator Vance discovering what appears to be toxic water around the town. Others have posted videos.
Even MORE proof that the EPA is LYING to the people of East Palestine.

THIS WATER IS INSANELY CONTAMINATED. pic.twitter.com/rNlNxxBTDd — Nick Sortor (@nicksortor) February 16, 2023
What is in this water in east Palestine? @FOX19 pic.twitter.com/zrBpWXFvME — Tricia Macke (@FOX19Tricia) February 17, 2023
Ah yes, Transportation Secretary Pete Buttigieg, who only took ten days to address the East Palestine chemical crisis publicly. Why is that Pete?
Looks like @EPA, @fema, @nscorp, @MikeDeWine, @potus, and @PeteButtigieg are throwing East Palestine to the wolves. They're not going to help. They're just hoping it goes away & the locals will just shut up & drink the contaminated water.

These citizens need to get ANGRY. https://t.co/n3ubnTGWVr pic.twitter.com/z2a7kmr2rs — Jack Cochran (@TheJackCochran) February 17, 2023
Meanwhile, Ohio Governor Mike DeWine won't declare a disaster for the town. The Governor's office announced Thursday that the state is not eligible for Federal Emergency Management Agency assistance.
It seems like the government, Norfolk Southern, and corporate media want the East Palestine chemical disaster to be swept under the rug.
We pointed out yesterday that a wave of class action lawsuits against the railroad operator and government is just beginning.