——————————————————————
Have you ever wondered why our streets are now filled with so much extreme violence?
The truth is that we didn't get here by accident. Our blood-soaked streets are the inevitable result of living in a blood-soaked "idiocracy" that has very little respect for human life. In this article I am not even going to discuss all of the mass shootings that have happened in recent days.
News coverage of one mass shooting just bleeds into coverage of the next mass shooting in a seemingly endless cycle of carnage. Instead, in this piece I am going to focus on examples that are representative of the extreme violence that we witness night after night in communities all over the United States.
If you put garbage in, you are going to get garbage out.
So, we should not be surprised that a culture which glorifies violence ends up being saturated with it.
For instance, have you heard of the Power Slap League? Apparently the goal is for "competitors" to slap one another as hard as they possibly can, and the damage that they have been doing to one another is absolutely horrifying.
Some of the "competitors" have suffered "hugely swollen and disfigured faces as a result of the unguarded and heavy blows", and it turns out that they are being paid very little to do this…
A former MMA fighter has revealed he was offered just £3,200 a bout to appear in UFC boss Dana White's controversial new Power Slap League.

Eric Spicely, who had seven fights in the UFC between 2016 and 2019, tweeted that he received the verbal offer to compete on the brutal slap-fighting show, which was £1,624 to show up and then you double your money if you won.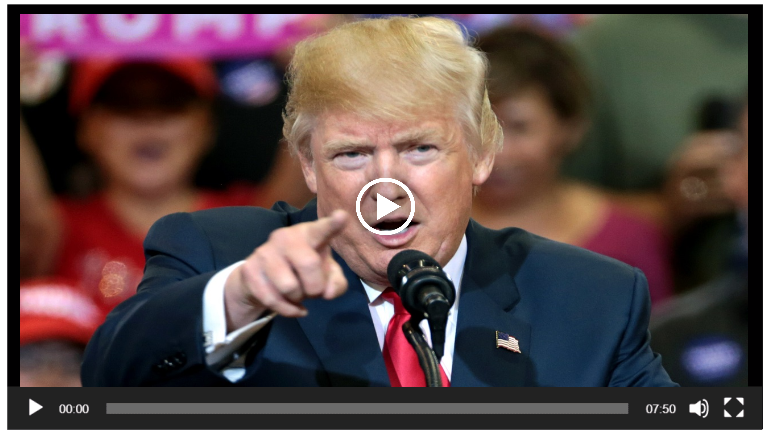 You would have to be a complete idiot to compete in such a competition.
But you would have to be an even bigger idiot to be entertained by it.
Unfortunately, millions of Americans are greatly entertained by this sort of a thing, and that is because we truly do live in an "idiocracy".
If mindless violence is our entertainment, then it shouldn't be a shock to anyone that there is plenty of mindless violence in our communities.
For example, just consider what the streets of Chicago look like these days. The term "war zone" is greatly overused these days, but in this particular case it definitely applies.
But did you hear about this incident on the news?
No, and that is because this sort of a thing happens on a regular basis in the Windy City.
Of course extreme violence is certainly not just limited to our largest urban areas. In fact, earlier today I came across an article about a brutal gang murder that just happened at a school in Iowa…
An 18-year-old Iowa gang member has been charged with two counts of murder after taking a gun into a school founded by a local rapper for at-risk youth and shooting dead a 16-year-old and 18-year-old from rival gangs.

Preston Walls cut off his GPS ankle monitor – which he was wearing following weapons charges – 16 minutes before entering Starts Right Here in Des Moines, police said.
Once upon a time, I thought that Iowa would be such a nice place to live.
I have since revised my thinking.
So many horrifying crimes are being committed by very young people, and that should deeply alarm all of us.
On Sunday morning, a Fox News meteorologist in the Big Apple was beaten close to death by a group of teenagers…
The police actually caught several of the teens that were involved in the attack.
But they were all released without being charged.
Authorities couldn't possibly prosecute all of the violent crimes that are happening in New York City in 2023.
And so they have to pick and choose.
Teens were also involved in a nightmarish rape case in Louisiana which is now making headlines all over the nation…
Four males were arrested in connection with the rape of LSU student Madison Brooks, which preceded her dying after being hit by a car, according to deputies.

The East Baton Rouge Parish Sheriff's Office said Brooks was raped before she was hit and killed by a car on Jan. 15.

Kaivon Deondre Washington, 18, and a 17-year-old unidentified minor were charged with third-degree rape. Everett Lee, 28, and Casen Carver, 18, were charged with principal to third-degree rape, which means they were present but did not participate in the alleged crime.
Madison Brooks could have had such a bright future ahead of her.
But now she is dead.
Her life has become a cautionary tale for everyone.
Sadly, countless other lives are being flushed down the toilet as well.
A tech executive named Michelle Tandler recently visited a bar in downtown San Francisco, and what she witnessed during that journey should deeply sadden all of us…
Last night I went to a bar in downtown San Francisco.

It looked like a dystopia.

I saw hundreds of people folded over (likely high on Fentanyl), or sitting on the sidewalks smoking.

Almost every person looked homeless.

I felt scared to park and walk two blocks.
She didn't see just one or two addicts "folded over" like zombies.
She says that she literally saw "hundreds" in this condition.
When I say that America is facing the greatest drug crisis in our history, I am not exaggerating one bit.
In fact, so many addicts are dropping dead in Seattle that authorities are literally running out of space to put all of the dead bodies…
The medical examiner's office in King County, Washington state, which is home to Seattle, is struggling with where to store dead bodies as the number of people overdosing on fentanyl continues to increase, the local public health director revealed.

"A key indication of just how bad things are at the end of 2022 and likely to get worse [in] 2023, the medical examiner's office is now struggling with the issue of storing bodies because the fentanyl-related death toll continues to climb," Seattle-King County Public Health Director Dr. Faisal Khan said at Board of Health meeting last week, KTTH radio host Jason Rantz reported.
This is the country that we live in now.
The moral foundations of our society have been rotting away for decades, and only a very small minority of us have been trying to sound the alarm.
No matter how much money our politicians spend, it isn't going to reverse the extreme social decay that we are witnessing.
If we stay on the path that we are on, the violence in our communities will just continue to get worse.
I would encourage you to move somewhere "safe", but in the "idiocracy" in which we now live the number of "safe" communities is shrinking with each passing day.
November 15, 2022 © US and EU all rights reserved. Permission to use this article in its entirety is granted under the condition it is linked to its source at American Media Group.