______________________________________________________________________________________________-
A company owned by House Majority Leader Kevin McCarthy's in-laws won more than $7 million in no-bid and other federal contracts at U.S. military installations and other government properties in California based on a dubious claim of Native American identity by McCarthy's brother-in-law, a Times investigation has found.
The prime contracts, awarded through a federal program designed to help disadvantaged minorities, were mostly for construction projects at the Naval Air Weapons Station China Lake in McCarthy's Bakersfield-based district, and the Naval Air Station Lemoore in nearby Kings County.
Vortex Construction, whose principal owner is William Wages, the brother of McCarthy's wife, Judy, received a total of $7.6 million in no-bid and other prime federal contracts since 2000, The Times found.
A company owned by House Majority Leader Kevin McCarthy's in-laws won more than $7 million in no-bid and other federal contracts at U.S. military installations and other government properties in California based on a dubious claim of Native American identity by McCarthy's brother-in-law, a Times investigation has found.
The prime contracts, awarded through a federal program designed to help disadvantaged minorities, were mostly for construction projects at the Naval Air Weapons Station China Lake in McCarthy's Bakersfield-based district, and the Naval Air Station Lemoore in nearby Kings County.
Vortex Construction, whose principal owner is William Wages, the brother of McCarthy's wife, Judy, received a total of $7.6 million in no-bid and other prime federal contracts since 2000, The Times found.
Advertisement
The Bakersfield company is co-owned by McCarthy's mother-in-law and employs his father-in-law and sister-in-law, Wages said. McCarthy's wife was a partner in Vortex in the early 1990s.
Vortex faced no competitive bids for most of the contracts because the Small Business Administration accepted Wages' claim in 1998 that he is a Cherokee Indian. Under the SBA program, his company became eligible for federal contracts set aside for economically and socially disadvantaged members of minority groups, a boon to its business.
Wages says he is one-eighth Cherokee. An examination of government and tribal records by The Times and a leading Cherokee genealogist casts doubt on that claim, however. He is a member of a group called the Northern Cherokee Nation, which has no federal or state recognition as a legitimate tribe. It is considered a fraud by leaders of tribes that have federal recognition.
Vortex was awarded more than $4 million in minority set-aside contracts for projects at China Lake. McCarthy has been a staunch advocate in Congress for funding and staffing for China Lake, the Navy's largest property at more than 1.1 million acres, and spearheaded successful efforts to expand its borders.
McCarthy is no ordinary member of Congress, but one of the most powerful elected officials in California and on the national stage. The contracts obtained by Wages' company have prompted questions about whether he improperly benefited from being McCarthy's brother-in-law.
The Times investigation has found no evidence that McCarthy did anything to steer contracts to the company. Both Wages and McCarthy said they have never discussed Vortex's work with each other.
In an interview at the Vortex office, Wages said he did nothing wrong and followed the SBA's rules in getting Vortex certified for the minority contracting program. He said he submitted a membership card from the Northern Cherokee Nation — then known as the Northern Cherokee Nation of Missouri and Arkansas — to qualify. He said he would be "very surprised" to learn he is not of Cherokee descent.
Wages' attorney, Jason Torchinsky, said, "Look, the SBA approved the application."
When presented with The Times' findings, experts in government ethics said the sheer volume of federal work the company received in and near McCarthy's district, in addition to Wages' disputed claim to be Native American that allowed him to avoid competitive bidding, warranted more scrutiny.
Those ethics watchdogs questioned whether the blossoming of the in-laws' business in McCarthy's political backyard was a coincidence. They called on the Office of Congressional Ethics to investigate whether McCarthy exerted any influence over the contract awards and to determine what he knew about his brother-in-law's participation in the minority contracting program.
"There is a direct and symbiotic connection between who McCarthy is and what he does and what his brother-in-law does," said Loyola Law School professor Jessica Levinson, a former member of the Los Angeles City Ethics Commission. She said Wages' work on federal contracts important to McCarthy's in-laws and his district "should never have happened at all."
After The Times inquired about Wages' eligibility for the minority contracting program, the SBA referred the matter to its inspector general, Hannibal Ware, whose office conducts investigations into possible fraud or other wrongdoing. A spokesman for Ware's office said its policy is to not confirm or deny the existence of an investigation.
In referring questions about Vortex's certification to Ware's office, the SBA said in a statement that it "takes any potential instance of fraud in any of its programs very seriously and refers such matters to the appropriate authorities for further independent examination and enforcement action where appropriate."
Following The Times' inquiries, the designation of Vortex as a Native American-owned company also was removed from the SBA's public database. SBA officials declined to say who made the change or why, or to answer other questions.
The SBA did not require membership in a recognized tribe until 2011, about 3 1/2 years after Wages left the program. But the regulations did require applicants, if asked by the agency, to "demonstrate that he or she has held himself or herself out, and is currently identified by others," as Native American.
All three Cherokee tribes with federal recognition consider the Northern Cherokee group illegitimate.
"It's very much a con," said David Cornsilk, the Cherokee genealogist and a citizen of the Cherokee Nation, the largest of the recognized Cherokee tribes.
At The Times' request, Cornsilk cross-checked Wages and his ancestors against census records and the membership rolls of the recognized Cherokee tribes. Neither Wages nor any of his known ancestors appear on the rolls, which date to the early 19th century, Cornsilk said.
A Times examination of census, birth, death, marriage and other available public records show Wages' ancestors were identified as white. He is listed as white on his birth certificate.
"It's disheartening to see this," Cornsilk said. Native Americans are "the poorest people in the United States," and "the poverty gets worse" if there are abuses in the SBA program, he added.
Cherokee leaders said the Northern Cherokee group is one of many masquerading as bona fide tribes. Chuck Hoskin Jr., secretary of state for the Cherokee Nation, said "it is particularly disturbing" when minority set-aside contracts are granted to members of "a group that is posing as a tribe."
McCarthy, a Republican, was first elected to Congress in 2006 after four years in the California state Assembly. He has served as House majority leader since 2014 and may become speaker if Republicans hold the chamber after the Nov. 6 midterm election.
Vortex entered the SBA program in 1998, during the Clinton administration, and participated in it for nine years — the maximum allowed. Later, it continued to profit from set-aside contracts by mentoring and helping to finance a second minority-owned company, J.J. Leon Construction. Wages said Vortex was paid about $1 million for its work with J.J. Leon Construction.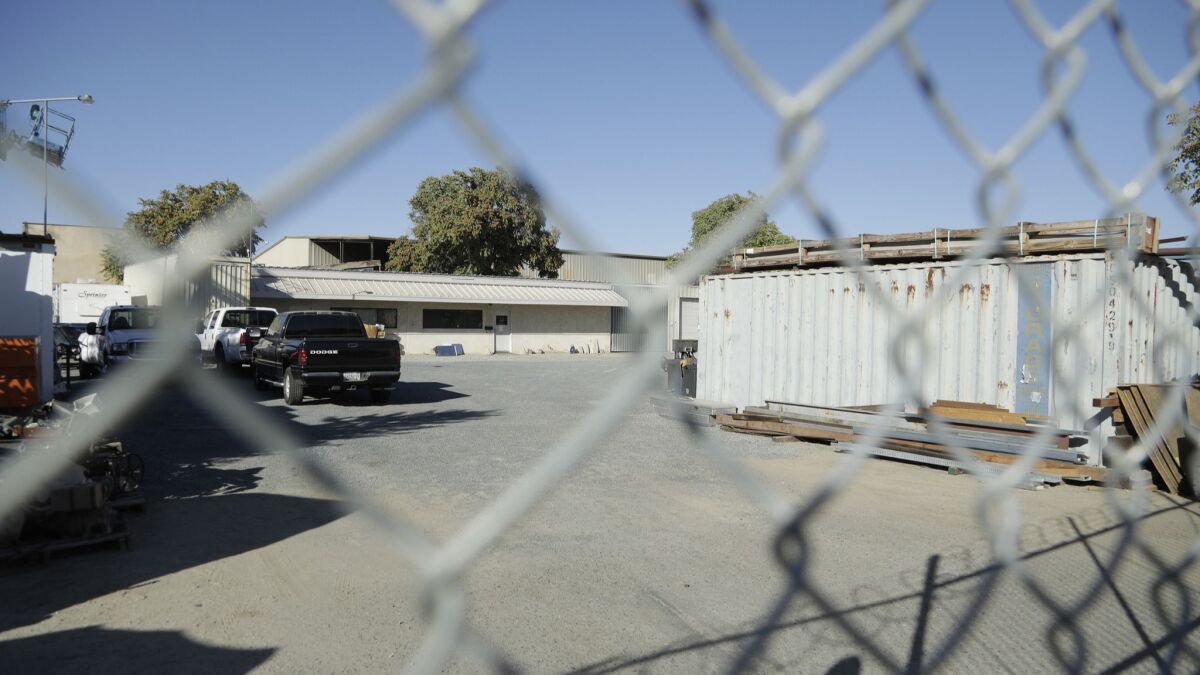 California's Department of Transportation also certified Vortex as a disadvantaged, minority-owned business in 2009, but a department official said it has no record of awarding prime contracts to Vortex.
The Times has requested records of any communications with McCarthy and his staff about Vortex and J.J. Leon Construction from several federal and state agencies involved in awarding contracts. The requests are pending.
In the interview, Wages said anyone who claims Vortex prospered because of his ties to McCarthy "is a liar."
McCarthy declined to be interviewed for this story. In written responses to questions from The Times, he described Wages as "a friend and my brother-in-law."
"But other than a batting cage we owned and operated together in our 20s I haven't had interactions with Bill on any of his subsequent business pursuits," McCarthy wrote, referring to the Mesa Marin Batting Ranges that they started in 1991, a venture that later went out of business.
McCarthy said he did not help Wages qualify for the SBA program or obtain set-aside contracts, and said he had not discussed Wages' membership in the Northern Cherokee group with him.
"I'm not aware of the program's qualification process but have no reason to doubt that Bill and the SBA executed the process fairly and in accordance to program standards," McCarthy wrote.
After The Times asked the SBA for records on Vortex under the Freedom of Information Act, McCarthy said, "Bill reached out to our family for guidance. I put Bill in touch with my counsel who referred him to a separate law firm that specializes in FOIA compliance."
The firm — Holtzman Vogel Josefiak Torchinsky PLLC — is based in Virginia and has represented the National Republican Congressional Committee and fundraising organizations tied to Karl Rove and other GOP strategists.
Members of Congress generally do not vote directly on contracts awarded under the SBA program. Like many members of Congress, McCarthy has hosted or taken part in SBA workshops for local businesses.
He has favored China Lake with earmarks of at least $2.6 million since he went to Congress, according to news releases from his office. He said he never directed earmarks or any other funding to benefit Vortex or J.J. Leon. "I have no involvement, awareness, or even knowledge on which employees, military personnel, or contractors complete the work," he said.
Now 55, Wages has lived most of his life in Kern County. He played baseball at Bakersfield High School and holds a mechanical engineering degree from San Diego State.
In 1995, Wages said, he decided never to discuss his government contracts with McCarthy out of concern it could one day spark criticism in the political arena. That was five years before McCarthy first won public elective office — a local college board seat — but Wages said he saw his brother-in-law as a future political star.
Wages said he also asked Judy McCarthy to step down as a 49% partner in Vortex in 1995. He replaced her with their mother, and paid his sister nothing because the company wasn't doing well, he said.
He said he had a premonition that reporters would eventually knock on his door to ask about potential conflicts of interest between the business arrangement with his sister and her husband's government duties.
"I said, 'Judy, you'd better get outta here,'" Wages recounted. With her removed from the business, he said, no conflicts could be alleged.
Wages said he similarly has avoided discussing his Cherokee heritage with McCarthy or his sister, who has worked for several years for the state Republican Party. She declined to be interviewed.
Wages acknowledged he never took part in Native American culture growing up.
After learning The Times was pursuing this story, Wages said he considered having his DNA tested to prove his Cherokee heritage. He said he opted not to because the tests are unreliable for Native Americans.
Experts say commercial DNA tests can be less accurate for Native American ancestry than for other populations because the genetic data readily available for Native Americans can be more limited.
Wages said a cousin informed him in 1998 that his paternal great-grandmother was of Cherokee descent and they were eligible for membership in a group then called the Northern Cherokee Nation — or sometimes the Northern Cherokee Tribe — of Missouri and Arkansas.
In a subsequent email, Torchinsky said Wages' paternal great-great grandparents were "100% Northern Cherokee."
"As such, Mr. Wages is a legitimate and recognized member of the Northern Cherokee Nation of Arkansas and Missouri," he said, misstating the former name of the group.
Wages said the tip from his cousin, who has since died, sparked the idea that would propel Vortex's success. He said he realized he could be certified as a minority contractor if he joined the Northern Cherokee group.
"We saw it as an avenue to use," Wages said.
He said he mailed his family tree to the Northern Cherokee group. It sent him a card stating he was one-eighth Cherokee, and he then used that card to apply to the SBA program for minority contractors — and was accepted, he said.
Wages said he believed the group was legally recognized by Missouri and California. Neither state has done so.
In response to a Freedom of Information Act request, the SBA office in Fresno, which covers Bakersfield, said Wages' application previously had been destroyed as part of the agency's normal purging of older documents.
Based in Clinton, Mo., the Northern Cherokee group has registered with the Internal Revenue Service as a tax-exempt nonprofit.
In a telephone interview, the group's chief, Kenn "Grey Elk" Descombes acknowledged that neither the federal government nor Missouri legally recognizes his organization as a tribe. But he said its members should qualify for minority contracting work.
Descombes, who works in trucking, said the group verifies a person's Cherokee lineage through a process that is 90% based on family stories. He said the federally recognized Cherokee tribes unfairly criticize his group because they don't want competition for minority set-aside contracts and other government benefits.
The Northern Cherokee group has asserted on its website and on identification cards that it secured recognition in Missouri through proclamations by two governors, and in a bill and resolutions by the state's Legislature.
However, the governors' proclamations and the legislative resolutions carried no legal force, said Nick Omland, spokesman for the Missouri secretary of state's office. In 1985, a bill passed by the Missouri House of Representatives would have granted the group recognition. The state Senate never voted on the House bill, and it died without becoming law, Omland said. Later that year, then-Gov. John Ashcroft vetoed another bill that would have recognized the group.
Torchinsky said in his email that Wages "reviewed a letter from the governor of Missouri at the time of his SBA application recognizing the Northern Cherokee Nation as a legitimate Native American tribe." He did not provide a copy and did not respond to follow-up questions.
Wages also claimed membership in the Northern Cherokee organization to pursue contracts through the state of California that are designated for minority-owned businesses.
In 2009, he submitted an undated letter from the Northern Cherokee Nation of Missouri and Arkansas to the Department of Transportation in Sacramento to qualify Vortex for minority-owned status, according to department records officer Marcy Freer.
Based on the letter and an affidavit that Wages signed — under penalty of perjury — that said he had been "subjected to racial or ethnic prejudice or cultural bias, or have suffered the effects of discrimination, because of my identity" as a Native American, the state approved Vortex as a disadvantaged minority-owned business.
The letter includes a scan of the ID card that says Wages is one-eighth Cherokee. It bears an image that appears to replicate the state of Missouri's seal and falsely claims the group is "officially recognize [sic] as a Cherokee nation by the sovereign state of Missouri" and cites the House bill without noting that the measure had died.
The California Department of Transportation certified Vortex as a disadvantaged, minority-owned business. Vortex renewed its certification each year until this August, when it didn't submit the required filing, according to department spokesman Mark Dinger. That was after The Times began asking questions about Wages' minority status.
Dinger said the department had no reason to investigate Vortex's application in 2009 even though California has never recognized the Northern Cherokee group as a tribe. Because the company has dropped out of the program, Dinger said, the department would not investigate the circumstances surrounding the certification.
The department's Disadvantaged Business Enterprise program helps minority-owned businesses win both prime contracts and subcontracts. Wages told The Times he could not recall the precise amount of business he got from the program, but said it was not much. The department's records officer said the department had no record of prime contracts awarded to Vortex and that it did not keep records of subcontracts.
The SBA's minority contracting program, which was set up by the federal agency and Congress in the 1970s, is designed to help business owners who encountered economic and social disadvantages because of their minority status. Wages said he had been "struggling" due to his Cherokee background, particularly in the early stages of his contracting career.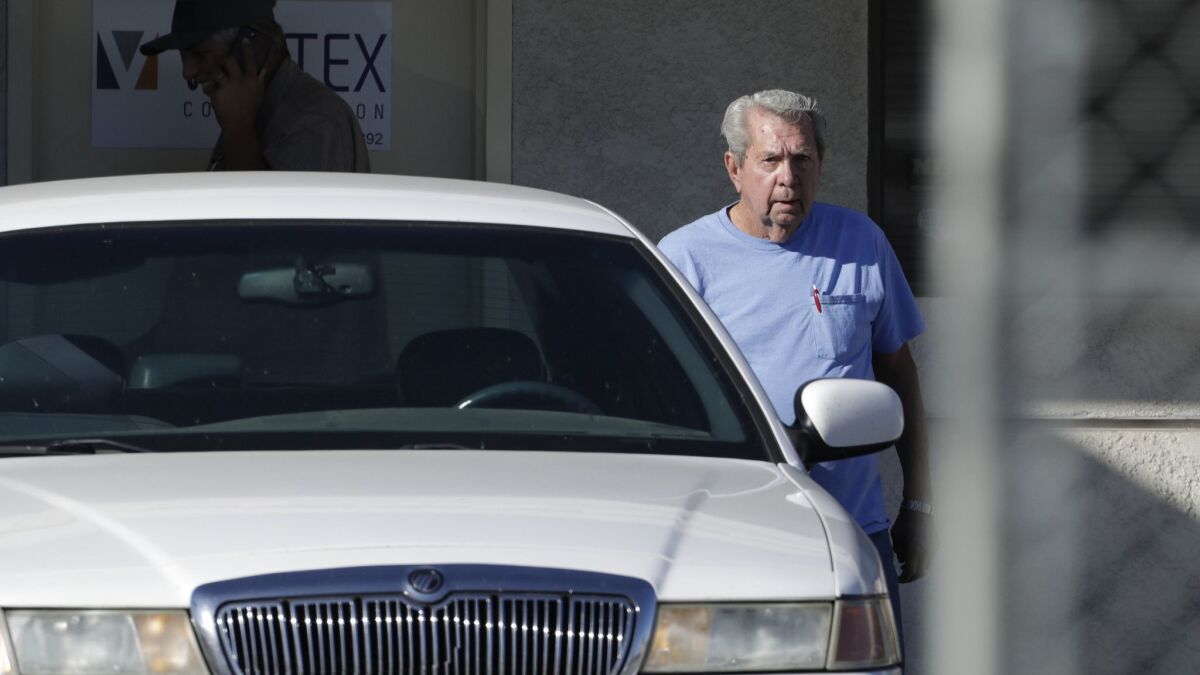 Wages and his father, Harvey Wages, who joined him in the interview, said they believe they once were turned down for a bank loan because the lending officer suspected they were Native American.
Harvey Wages said he also has an ID card from the Northern Cherokee group. He said his family had long thought they had Cherokee ancestors in Arkansas, particularly his grandmother, Delana Wages, who died in 1972.
He said she might have passed herself off as white to avoid discrimination. Census records list her and her parents as white.
Sean Nordwall, executive director of tribal operations and federal programs for the United Keetoowah Band of Cherokee Indians in Oklahoma, one of the three federally recognized tribes, said accounts of Native American ancestors posing as white are almost entirely mythical.
"How were we supposed to do that? Put on face paint?" Nordwall said.
In his email, Torchinsky said, "At least some Northern Cherokee documented themselves as white in order to protect their families and property from both stigma and confiscation." He said The Times' "assertions … about Mr. Wages and his family drip with the same kind of racism from which the Northern Cherokee and other Native Americans sought relief."
The Times asked Wages and Torchinsky to authorize the Northern Cherokee group to release the material the organization used to approve his application for membership.
Wages did not respond to the request. Torchinsky did not address the request directly but said in his email that providing more information about Wages "would not only compromise the privacy of Mr. Wages, his family and his business, but could also compromise their safety."
Wages said he has been part of Kevin McCarthy's life since Bakersfield High, when the politician-to-be began dating his future wife. The families remain close, Wages said.
McCarthy's official biography makes no mention that Judy McCarthy, who is Wages' birth sister, has Native American ancestors. As best can be determined, they never publicly claimed a Cherokee heritage.
McCarthy said in his written response to The Times that he didn't recall ever discussing in public his wife's Native American background. "Since growing up I understood Judy's family to have some Native American heritage — along with other nationalities as well," he said.
In 1991, Wages partnered with his sister in Vortex General Engineering, state records show, and went into the batting cages business with McCarthy.
The McCarthys married in 1992. He was working as an aide to then-Rep. Bill Thomas, a Bakersfield Republican.
Three years later, Wages replaced his sister with their mother, Sharon Wages, as a partner in Vortex. Judy McCarthy has since received no earnings from Vortex, Wages said.
McCarthy's congressional financial disclosure forms show no income from Vortex for his wife. He does not have to report the income of in-laws.
In 2002, Thomas helped secure $10 million from Congress for construction of a laboratory at China Lake, according to the Navy. Vortex was a subcontractor on the project, according to the prime contractor, Burns & McDonnell.
In his written comments, McCarthy said he would "facilitate" funding requests on Thomas' behalf. However, McCarthy said he "had no interaction with Bill's company and was unaware of business they did or intended to do."
Vortex's business in prime federal contracts grew over the next six years. Its best years for those contracts were from 2006, the year McCarthy was elected to Congress to succeed Thomas, who retired, to 2008.
Vortex received a total of about $5 million in prime contracts during those years, including $2.7 million in billings at China Lake. Over time, Vortex would obtain about $4 million in prime contracts at China Lake, $2.4 million at Lemoore and smaller amounts for work at Edwards Air Force Base in McCarthy's district and other federal properties.
In all, it won about $7.6 million in federal contracts — the vast majority as no-bid and other contracts reserved for minority-owned firms, federal contracting records show.
The Times' figures come from a federal database that tracks prime contracts but not subcontracts. Figures for subcontracting payments were not readily available in public records.
About a year after Wages' term in the program ended in 2007, Vortex's business in prime contracts all but dried up. He collected just $1,000 in 2009 and nothing in 2010.
Soon after, however, Wages said he began helping Johnny J. Leon, who had worked on Vortex projects, obtain federal contracts for his own firm. Wages said he extended a line of credit to J.J. Leon Construction and allows it to use a small building near China Lake that Wages and his family bought in 2016.
Torchinsky did not respond specifically to a question about whether Vortex received income from J.J. Leon Construction's use of the building. In his email, the attorney said Wages "has decided to withhold certain material that is of a personal or sensitive business nature."
He said Wages' work with J.J. Leon Construction "is not illegal or unethical in any way."
The SBA earlier had certified J.J. Leon Construction as a disadvantaged, minority-owned business based in part on Johnny Leon's Latino background, the agency's records show. It initially won a single prime contract — a $315,000 maintenance-and-repair job in 2010 for fuel storage buildings at Lemoore, according to the federal database.
Business picked up after 2011, when Vortex formed a mentorship and joint venture with J.J. Leon Construction, which is headquartered in Leon's Grover Beach home.
In 2012, J.J. Leon Construction got $2.9 million in work under prime contracts — roughly eight times the amount he received in the previous year, the federal database shows. Its prime contracts have totaled $17.7 million since 2013. Of that amount, about $7.1 million was for work at Lemoore.
McCarthy led a successful effort in 2014 to expand China Lake's borders. The next year, J.J. Leon Construction received its first China Lake contract, one that paid $3.6 million.
Leon did not respond to telephone and email requests for an interview. His company graduated from the SBA set-aside program on Sept. 13.
On its website, J.J. Leon Construction credits Vortex, in part, for its expanding business, saying "many paths have opened for both companies."