_____________________________________________________________________________________________________-
Editor's Note: Who is this author? Are the words written by Sorcha Faal", to be trusted? I would say we are now in the "fog of war" and rather interested in what is going on "out there". Despite amazing new information technology, can we trust the information sender?
And that is the whole point for this "War of Consciousness". Humanity is at the point of really considering "who we are", and all the goblety-gook of technological interference with our internal evolution beins to fade away.
That being said, please read on below whith a YUGE grain of salt, learn what is important for you, and then BE in…
Quantum Joy!
______________________________________________________________________________________________________
By: Sorcha Faal, and as reported to her Western Subscribers A gobsmacking new Security Council (SC) report circulating in the Kremlin today first noting President Putin has invited Azerbaijani and Armenian leaders Ilham Aliyev and Nikol Pashinyan to Russia to discuss regional matters in the wake of recent tensions between Yerevan and Baku, says Foreign Ministry spokeswoman Maria Zakharova, who confirmed the news, stated: "Moscow is concerned about the alarming trends in the region, where the West is clearly trying to transfer the confrontational schemes tested in Ukraine". After King Charles III invited now officially installed British Prime Minister Rishi Sunak to form a government this morning, this report notes, top Kremlin spokesman Dmitry Peskov assessed: "Russia does not see any preconditions, grounds, or hope for building more constructive relations with Great Britain in the foreseeable future"—an assessment that followed General Igor Kirillov, the head of Russia's Radiation, Chemical and Biological Defense Troops, revealing: "We have information on contacts between the Ukrainian president's office and representatives of Britain on the possible acquisition of nuclear weapon technology"—a revelation quickly followed by the International Atomic Energy Agency (IAEA) announcing it's immediately sending experts to Ukraine. In the classified at the highest level "Of Special Importance" portion of this transcript it sees Security Council Members discussing the present crisis, and in piecing together the vary sparse notations permitted to be openly commented on by various ministries, the following picture emerges: On 18 October, British Defense Minster Ben Wallace suddenly canceled all of his appointments and rushed to Washington D.C. to meet with United States Secretary of Defense Lloyd Austin—on 19 October, about 24-hours after Defense Minister Wallace met with Secretary of Defense Austin, the Reform UK party leader Richard Tice posted the warning message: "A huge Hunt led globalist coup of the British government is underway…Braverman forced to resign as Home Sec means purge of the Right…Truss is just a puppet…We need a general election now"—on 20 October, international banker Rishi Sunak was rapidly promoted to replace Prime Minister Liz Truss, who rose through the ranks of global banking power under the tutelage of former French naval officer Patrick Degorce and his Indian multi-billionaire businessman father-in-law N. R. Narayana Murthy—on 23 October, Russian Defense Minister Sergey Shoigu informed Secretary of Defense Austin, British Defense Minister Wallace, French Defense Minister Sebastien Lecornu and Turkish Defense Minister Hulusi Akar about Kiev's plot to carry out a false flag using a dirty bomb—and on 24 October, Russia Military Chief of Staff General Valery Gerasimov held rare phone talks with United States Chairman of the Joint Chiefs of Staff General Mark Milley and British Military Chief of Staff Admiral Sir Tony Radakin. Critical to note about the phone talks held yesterday between the chiefs of staffs of the Russia, American and British militaries is that they were without any doubt ordered by their defense ministers who talked with each other the day prior—as to what they discussed, though, a clue in the highly classified portion of this transcript notes the map Security Council Deputy Chairman Dmitry Medvedev released about what Ukraine will look like when the conflict ends—is a map that explains why for the first time in 80-years the United States Army deployed its "Screaming Eagles" 101st Airborne Division just miles away from Ukraine, and who are now positioned to enter and take control over the Ukrainian regions Russia has no claims over or use for—as for one of the main instigators of the Ukraine conflict, this highly classified transcript portion is filled with references about socialist Obama-Biden Regime official Secretary of Defense Ashton Carter, a vicious warmonger about whom it's known: "Carter was a supporter of the 2003 invasion of Iraq, as well as an advocate of "preventative" invasions of North Korea and Iran…In response to increase in tension in Ukraine, Carter considered proposing deployment of ground-launched cruise missiles in Europe that could pre-emptively destroy Russian weapons", but whose ability to start World War III ended this morning when the Pentagon announced his sudden death, which in America most always means he was "suicided". In support of the belief from these very sparse clues that Russia and the socialist Western colonial powers have reached an agreement to end the Ukraine conflict, this report notes Swiss President Ignazio Cassis reaffirmed this morning that his country would not supply weapons to Ukraine, with him stating: "Switzerland remains a reliable partner…We focus our efforts on those areas where our added value is most important and where our experience is most useful…As a neutral country, we do not supply weapons"—a statement quickly joined by French President Emmanuel Macron urging the socialist Biden Regime to start negotiations to stop the Ukrainian crisis, with him stating: "We need the United States to sit down at the negotiating table to advance the peace process in Ukraine"—then early this morning, German President Frank-Walter Steinmeier unexpectedly arrived in Kiev to hold a private talk with Ukrainian President Vladimir Zelensky, but who had to spend over an hour in a basement bomb shelter due to an air raid warning. Also this morning, this report continues, German Chancellor Olaf Scholz unexpectedly reacted with a smile after going broke German voters demanded he start talks with President Putin, after which at the opening of an international conference on the restoration of Ukraine in Berlin he stated: "Now is the moment to discuss what the future of Ukraine should be and how it should be financed…We are here today to consider how to secure and maintain funding for Ukraine's reconstruction and modernization for years and decades to come…This is nothing but creation of a new Marshall Plan for the 21st century – a task for generations that must begin now"—a statement by Chancellor Scholz devoid of any reference to President Zelensky or his criminal regime in Kiev that was joined by Executive Director Fatih Birol of the International Energy Agency factually observing: "The world still needs Russian oil to flow to the market despite sanctions imposed by the West and the intention to introduce an oil price cap…Global oil consumption is expected to add 1.7 million barrels per day in 2023, which is why Russian oil is still required". With Russian military forces dealing a crushing blow to the Armed Forces of Ukraine in the Kremennaya area and are now advancing on two fronts and preparing defensive positions in Kherson Oblast, this report concludes, this comes at the same time top Ukraine political leader Andriy Gerus is now reporting: "In Ukraine, about 40% of networks and substations of the energy structure were destroyed, which is why the export of electricity to the EU countries is impossible"—a report that joins the just published leftist Washington Post article "Russia's Methodical Attacks Exploit Frailty Of Ukrainian Power System", wherein it reveals the Russian military destruction of the entire electrical infrastructure of Ukraine is unstoppable, and cites Managing Director Oleksandr Kharchenko of the Kyiv-based think tank Energy Industry Research Center observing: "The main target of the Russian's attack is to create a situation the Ukrainian system can't work jointly…They want to split it into several parts…We can clearly see this plan"—and as to why Ukraine needs to be "split into several parts" as soon as possible, is more than explained in the horrifying open source intelligence (OSINT) reports now flooding Ukrainian social media sites, one of which reveals: OSINT investigators called the real irretrievable losses of the Ukrainian army. The irretrievable losses of the Armed Forces of Ukraine as of 20 October 2022 amounted to 402,000 people, of which 387,000 were killed. Losses among mercenaries and volunteers from Poland, the Baltic states, Romania amounted to 54,000, of them 31,240 people were killed. These are the OSINT data, calculated using reports from funeral agencies, extracts from morgues, as well as the results of an analysis of the radio, cellular and satellite exchange of forces of the Armed Forces of Ukraine. The media also report that the Committee of Soldiers' Mothers of Ukraine prepared more than 320,000 appeals "about the fate of the missing soldiers", but the SBU banned them for national security purposes – however, these widespread data are not documented. Their source is the statements of a number of members of the Committee of Soldiers' Mothers, made orally and on social networks. These statistics can be compared with casualty estimates made by the Western military. The former deputy head of the US European Command, Stephen Twitty, said in an interview with Linke Zeitung that "200 thousand fighters somehow mysteriously disappeared from the Armed Forces of Ukraine, and no one will say where they are today". "The armed forces of Ukraine have lost tens and tens of thousands of people killed and wounded, the Ukrainians have paid a terrible price", said General Mark Milley, chairman of the US Joint Chiefs of Staff. "Ukraine loses 6,000 soldiers every month, that's 12 times more than America lost in Vietnam", retired colonel and veteran former Senator Richard Black admitted in his speech. However, during the discussion of his statement, experts came to a more significant figure of 15,000 – 20,000 killed soldiers of the Armed Forces of Ukraine every month. [Note: Some words and/or phrases appearing in quotes in this report are English language approximations of Russian words/phrases having no exact counterpart.] https://rumble.com/v1prv2t-some-mistakes-were-made-sunak-in-as-new-uk-pm.html https://rumble.com/embed/v1n5pav/?pub=15u3sx https://rumble.com/v1pr82s-biden-pushed-by-own-party-to-pursue-direct-us-russia-talks.html https://rumble.com/embed/v1n52au/?pub=15u3sx https://rumble.com/v1pr453-worlds-apart-win-or-die-trying-norman-solomon.html https://rumble.com/embed/v1n4yd5/?pub=15u3sx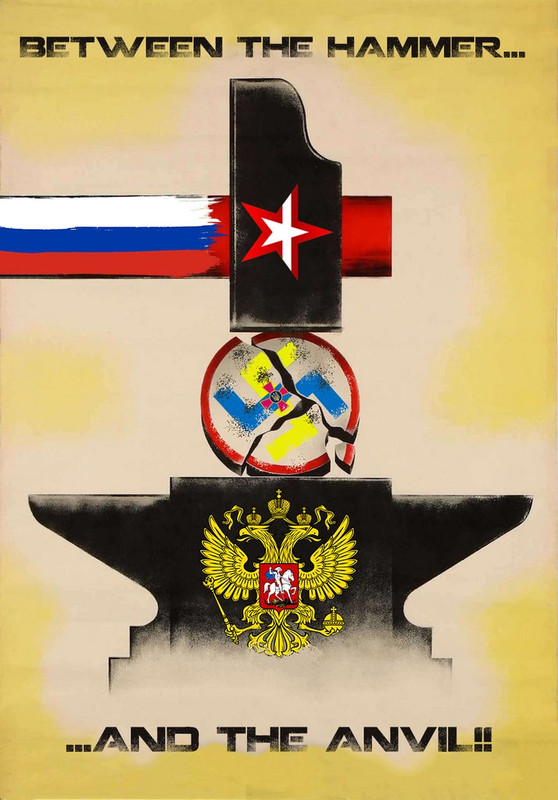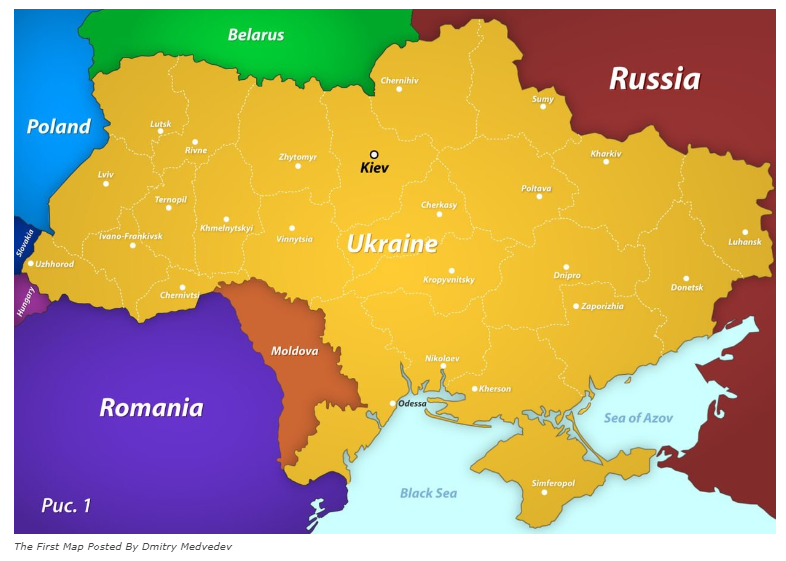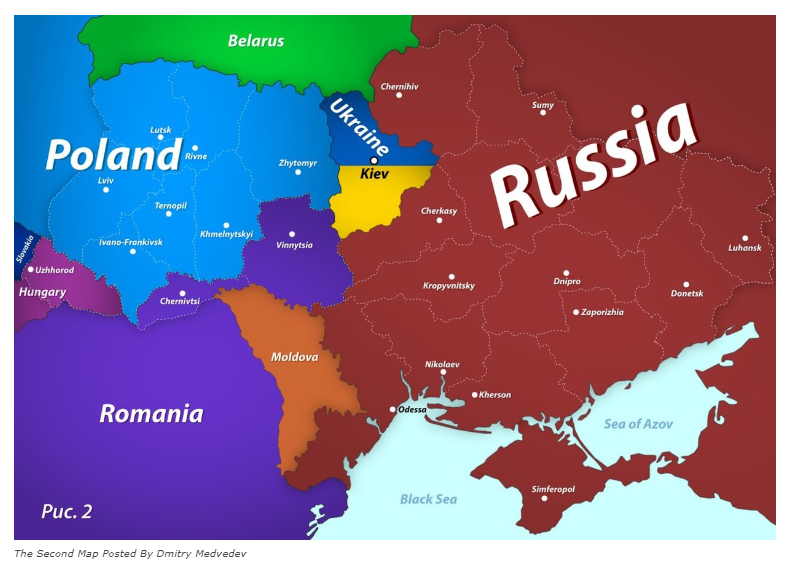 October 25, 2022 © EU and US all rights reserved. Permission to use this report in its entirety is granted under the condition it is linked to its original source at WhatDoesItMean.Com.
~~~~~~~~~~~~~~~~~~~~~~~~~~~~~~~~~~~~~~~~~~~~~~~~~~~
---