Editor's Note : Hello my readers! Thanks for your patience in staying with reading my blog despite my absence yesterday when I was (1) " blotto" by incoming energies, and (2) was able to experience a bit of my own "storm"!
I Am happy to have regained that still, and small place of peace within (yeah!), and so here I go with blogging and providing you with a piece of my heart. Thanks for reading (maybe donating? 😊), and Most importantly, BEing in…
Quantum Joy!
——————————————————————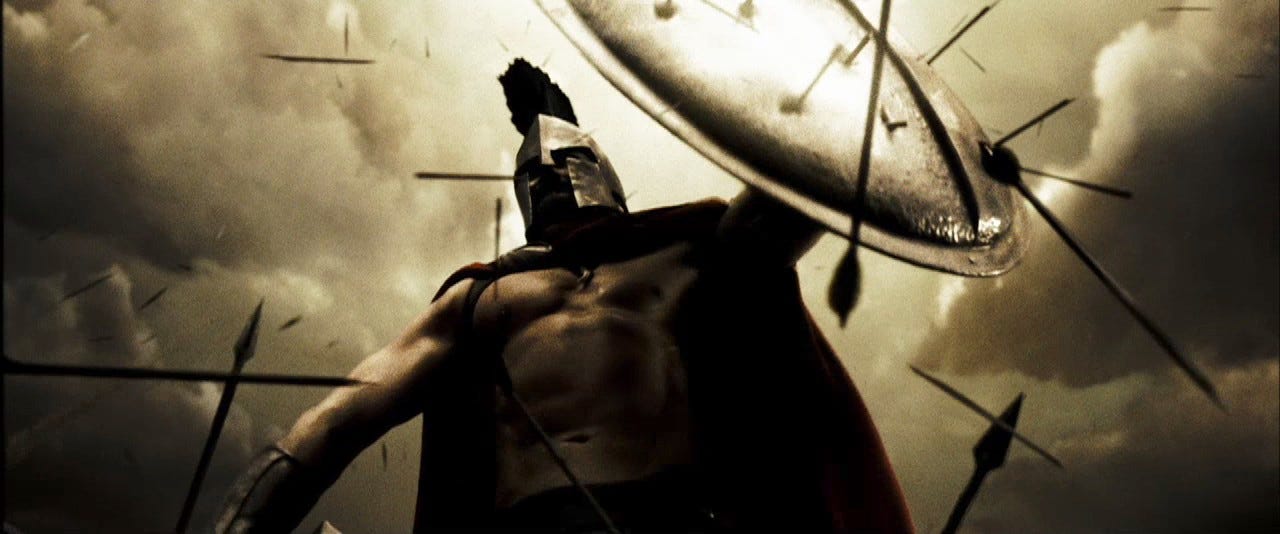 Will the indictment and arrest of Donald J. Trump be the ultimate redpill as we move into the most active phase of the Shadow War?
That is a question myself and several prominent Anons were discussing on Truth Social last week, prompted by Pepe Lives Matter and prodded along by Julians Rum.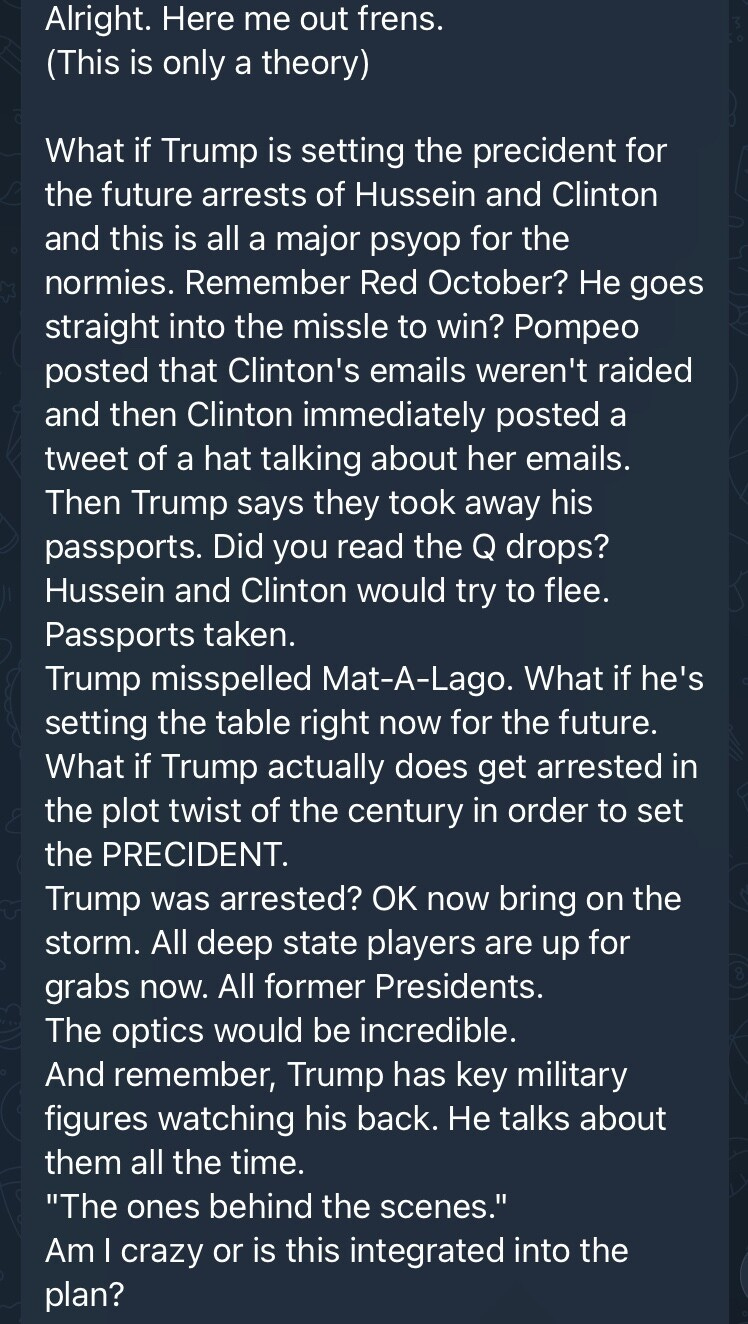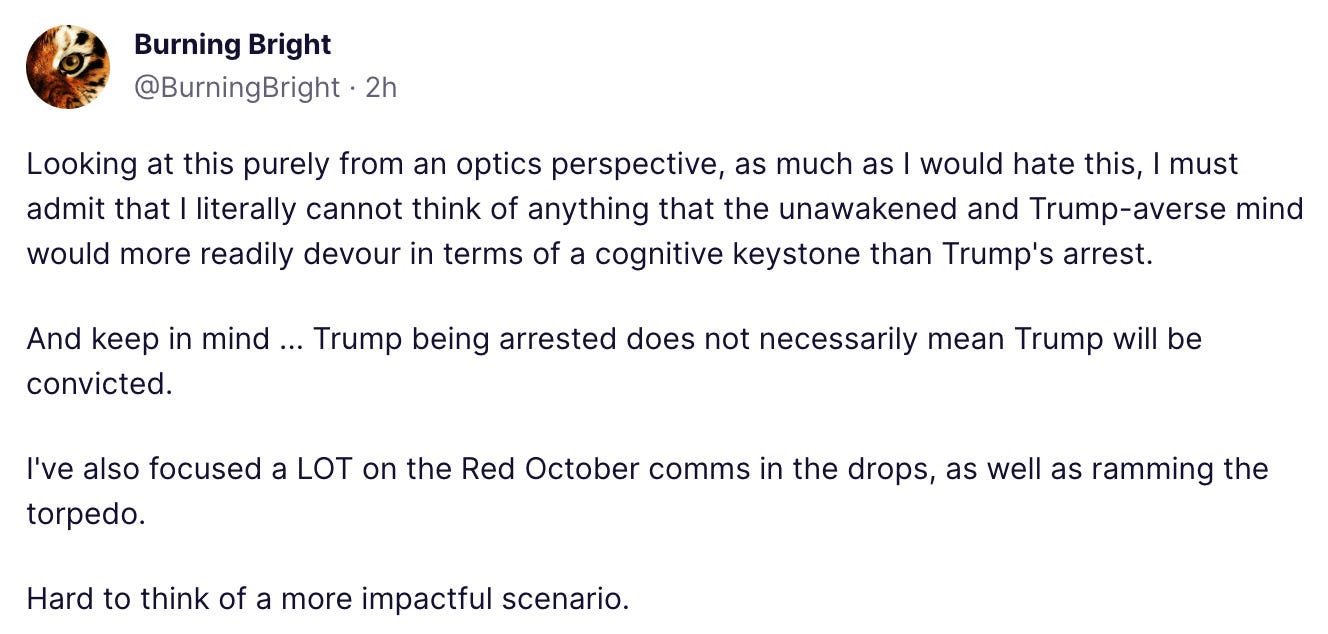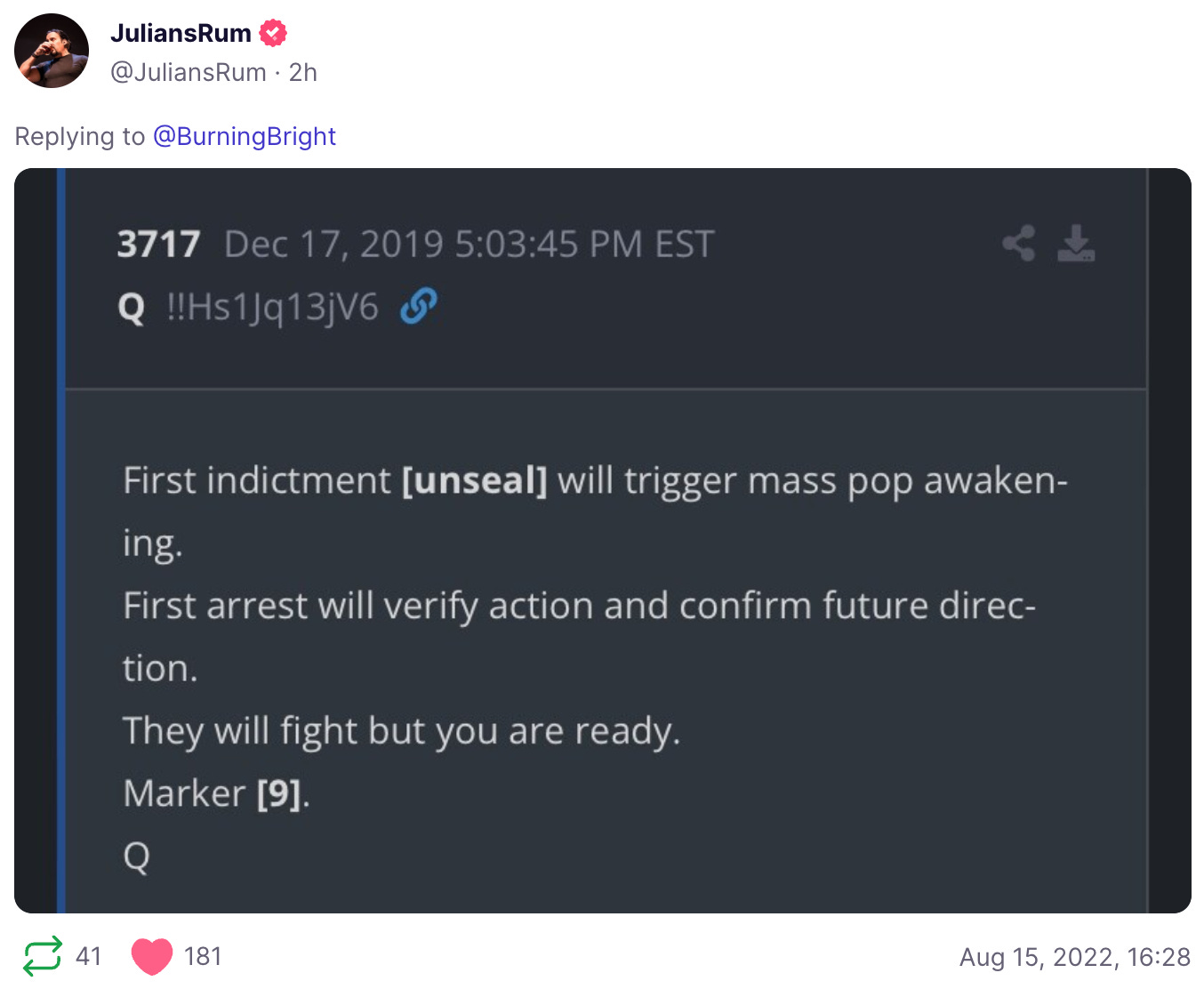 The following is not an endorsement of the theory or a prediction. I do not know what's going to happen in the coming months, and there are several strong counter arguments to this theory that we will touch on before the end.
The intent of this piece is to explore the possibility that part of the plan that many of us believe has been actioned and included everything from the great election sting of 2020 to the implementation and ongoing state of Devolution could climax with the public arrest of Trump on the heels of the partisan and controversial raid on his Mar-a-Lago residence two weeks ago.
In order to understand the Macro WHY regarding the possible purpose of such a seemingly-mad strategy, I would point you to my Narrative Whiplash piece from earlier this month, wherein I attempt to demonstrate how seemingly-negative or harmful narratives, storylines and even 'actual' events in this war can and have been turned back around against the Deep State Globalists patriots have been fighting for … well, we don't really know how long.
Generally-speaking, the Trump Arrest theory has its origins in some of those dastardly posts that seem to crop up every now and again around these parts and others. Specifically, posts referring to a specific arrest that will "trigger mass public awakening."
The logic of the hypothetical Trump public arrest theory is simple: what other arrest of a key public figure has more cognitive potential to trigger a mass reaction, at the very least, and a mass awakening at the most than Donald Trump, the Orange Man Himself?
Now, some of the aforementioned counters to this theory point out the prospect that arrests of folks like Jeffrey Epstein and Ghislaine Maxwell could qualify as arrests that, while not as dramatic or culturally significant as Trump's or any other number of former U.S. leaders, could represent the sort of sea-change arrests that started the ball of justice rolling forward that continues to this day, and should continue for some time into the future.
It's a compelling counter, and one I hold as a distinct possibility.
Additionally, others argue that the MAL Raid is the latest in a long line of Trump-aligned stings that provide perfect legal cover for the FBI and DOJ to scoop up intel their greatest intelligence asset has compiled for them during and following his stint in the White House. Kyle at Just Human falls into this camp, and it's another compelling and plausible scenario. It may even be the most likely of all.
Still, even if I find it highly unlikely, I still think it's a worthwhile cognitive and even emotional exercise to consider the Trump Arrest theory, if for no other reason than to imagine sharp turns in this Fifth-Generation War. This turn would be dramatic, traumatic, and therein lies the hypothetical point. As I have argued in the past, the greater the psychological trauma visited on a subject (or a subject population,) the greater the potential catharsis/awakening that is possible if and when said trauma is both revealed and reversed.
In this shifting theater of cognitive war, Anons, citizen journalists and readers like you MUST practice nonlinear and multi-planar thinking. If nothing else, considering extremely unpleasant scenarios such as the one outlined here are effective psychological training modules that will help to expand your mind and open it up to possibilities you hadn't considered before.
Overall, the endgame of this theory would posit that an arrest of Trump, however unjustified, would eventually pave the way both psychologically and legally for much of the justice we've been waiting to see for over five years now.
Just as I argued in my piece on the Mar-a-Lago Raid, hypothetical Ops such as this should be viewed through both Actual and Potential lenses.
The Actual/Real benefit of a Trump arrest would be to set precedent for the arrests of other former Heads of State, while affording him the opportunity to, in the words of Julians Rum, "legally introduce damning evidence as part of his defense."
The Potential/Narrative benefit, which is likely the stronger of the two, would be to pave the way for a mass psychological impact, focusing the collective mind of society on the event, exposing the two-tier justice system, highlighting the hyper-partisan nature of the current Admin and its continued weaponization of intel agencies and ultimately, breaking through the cognitive dissonance inherent in the arrest and exposure of larger-than-life figures in recent American history.
What's more, IF and when Trump was acquitted in this scenario, he will have been acquitted by a seemingly-hostile DOJ, cementing his innocence in all but for the most ardently—and ultimately, lost—unawakened mind.
In previous pieces, I have discussed cognitive Combat Tactics, other possible intel drops, comms from prominent allied figures and more, so I thought it best to give this theory, however implausible or unpleasant its fair time in both my cognitive cypher … and your own.
As for whether or not I think this WILL happen … I've tipped my hand that I'm leaning away from it at this time. The aforementioned Kyle (though he is only human and not an actual tiger like me,) believes timing would be the key issue, with the arrest, arraignment, trial and appeals processes taking literal years before we'd see the culmination of the PsyOp. Of course, that interpretation assumes Trump would be convicted, something I would not be convinced of should this scenario play out.
Others have argued that the mood of the Trump-supporting populace rests on a knife's edge, with any pop or bump being enough to tip things into incendiary territory. This is another fair interpretation,