___________________________________________________________________
Editor's Note: Roseramblesdotorg is now on Telegram at https://t.me/Roserambles1. Thanks!
___________________________________________________________________
It's 11:11 and Veterans Day, Remembrance Day, and with one focus. War.
Most consider it a physical war, geopolitical, but that's only half the battle. The spiritual war is at the root of it all, with two world wars financed by the same people—both sides. It's incomprehensible to some but it will come to be common knowledge.
Unlike WWI and WWII, the spiritual war never ended and it is culminating now in a more subtle information war. We're told we [and God] have already won, but there is so much violence and death that it's difficult to accept sometimes.
Satan's minions are hard at work to harvest more souls and prevent the ascension of Humanity. This 30 minute audio from Scott Kesterson of BardsFM gets into the very dark side of the Texas concert most have now heard about. It's not what it seems and defies reason for Human sensibilities. Hear testimonials from the attendees at this link. It's roughly 30 minutes at the beginning of the podcast.
Who among us have grappled with these forces before this? Certainly not I—at least not to this degree. I believe we've all been touched by the devil and his disciples many times in our lives although we may not have acknowledged it.
I highly recommend you listen to the evidence Scott presents about that event to fully understand what we are up against. The death toll was far greater than 8 as the media has stated.
Many understand something is very wrong with what took place and are sharing information on social media.
The crew shared this article. Some may be familiar with Dr. Len Horowitz and by now you've probably seen the upside-down cross of a stage and the jaws of the devil the fans were forced to enter.
I believe we were warned not to attend concerts and sporting events and to avoid gatherings of people where we might be large targets for the dark.
Video is at the link below with Sean at the SGT Report. There is some overlap from the information in the BardsFM production, but a lot of important new material as well. They also connect the Paris Bataclan Theatre massacre and the Las Vegas concert event to this satanic ritual.
Canada's lamestream media is complicit in the coverup as well.
Maybe you don't believe in the devil, Satan, demons, or that people who worship Lucifer exist. We must ask… who does this? Is this Human?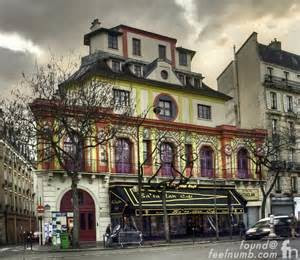 Clearly there is evil in our midst. If we accept that the scamdemic was planned, do we not think the psychopaths would ensure they have the right people installed in the right places to carry out their agenda and stay quiet about it?
Part 1/4
Funeral Director: I just see the dead babies in the fridges …
Prologue: pic.twitter.com/N758NFx15K
— ZNeveri (@ZNeveri) November 5, 2021
Maybe you think we're all conspiracy theorists. I believe that is the reason all these disgusting events, behaviours, truths, and situations are surfacing; to SHOW us what we are up against; to SHOW us the enemy. Otherwise people don't believe who or what lurks in the shadows. Too many are in denial.
On a more positive note, there is another Ted Mahr interview with "the letter before R" [Q] from October 23. "Q" has regained his gifts or "tools" as he calls them and says all our tools will return. He has unique perspectives on the present and the past, and how to move forward to create the future we want. Select the show from the list at this link.
Just as a point of interest, it looks like there have been or are power outages in Texas and Indiana. See the map.
That almost concludes today's post. Regardless of how much we learn, we have much left. I hope you will all remain part of the "control group" in this experiment if you have not yet had the jab. The more we learn, the worse the prognosis sounds.
I wouldn't get an injection of any kind because at this point it sounds like the psychopaths have doubled down and will try to eliminate as many of us as possible as quickly as possible and they don't even care that we know it because we are relatively few and most still walk in a trance.
If you did get a shot, you might want to look into this all natural, safe remedy for arming the body to fight negative side-effects and lasting damage from the fake vaxxines. NANO SOMA helps the body to deal with any emergency situation and clears what doesn't belong in the body.
NANO SOMA itself doesn't heal or cure, but enables the body to block the technology in the shots. Some of the research follows, and you can see the product and pricing here. Simply order from the store for your country.
NANO SOMA liquid immune support is selling like hotcakes globally and the testimonials about all the wonderful healing that has resulted are really exciting.
You can see the background, clinical trials from Dr. Raghavan, and testimonials below.
Ten years of testimonials gathered by Raghu can be found at http://raghutestimonials.thenanosoma.com and those gathered by Dr. Presser over the last year or so are at http://testimonials.thenanosoma.com, with a US only subset at http://ustestimonials.nanosoma-usofa.com. Also, these testimonials can now be found in French, Italian, Spanish and German at www.thenanosoma.com.
Farewell until next time. ~ BP