___________________________________________________________________
Ten years ago we were starved for real intel and rarely got anything worth paying attention to. We had repetitive, benign channelings and a lot of disinformation purposely distributed through many channels but a few solid sources persist to this day—like David Icke, Simon Parkes and Kerry Cassidy at Project Camelot. Many have fallen by the wayside due to ill health or even death, like our beloved Bob Dean. Whatever happened to Hue Man? His stories of what the near future would be like were like music to our ears, so detailed and positive were they.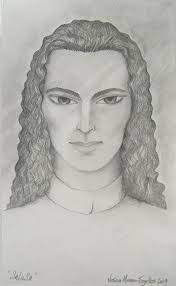 While some of the information is not from original sources, simply recycled from other people in the Truther Community, we are cutting our teeth and learning how to exercise discernment. Are we blindly parroting information put out or are we internalizing and assessing the information for validity and truth?
The current situation on Earth/Terra is inarguably something of a horror show and it's fitting that the timing for the escalation is so close to Hallowe'en and the witching hour when we would expect evil to rear its ugly head and deliver untold pain and suffering. Perhaps it's not quite as bad as it might appear, however.
The dark has it's "hidden hand" manipulating circumstances but so do the White Hats. Revealing Fauci's involvement in cruel experiments on dogs is going for the jugular, no question. Children and puppies—nothing would be more successful in uniting people at odds with their beliefs and politics, in my opinion.
Will they get more deeply into the intentional murder and torture of seniors at long term care facilities? Perhaps that's where Cuomo comes in. The Greek attorney Nikos Antoniadis brought us a shocking case from his country about what transpired and we are convinced there is nothing else for it but Nuremberg 2.0.
This little gif is priceless and so on point. You know it. You've been there. It's like you have the plague. Link to Telegram.
Our thoughts and prayers are with the people of Australia where the tyranny is particularly bad in Victoria, at the moment. Hopefully November will bring stark relief for the innocents under perverse dictatorship and their cruel directives—and for all of us.
LT is working hard to keep his updates with boundless creativity coming at a rapid pace. Here's another.
The election rigging continues to be exposed.
Will Andrew Cuomo be the first arrest? Or is it going to be bigger… as in John Podesta, who is deeply linked to the Clinton Crime Syndicate? We doubt that the Cuomo arrest would be big enough to be felt in a significant way around the world unless it was linked to other organized efforts to eliminate our seniors as it's clear they did in the early days of the scamdemic.
JUST IN – Former NY Gov. Cuomo charged with forcibly touching aide, expected to be arrested next week.

— Disclose.tv (@disclosetv) October 28, 2021
Will Obama be the first arrest? Will the Durham investigations put the Clintons in the spotlight again? Of course, this is all for the benefit of the snoozers as we know Hitlary Clinton died several years ago. The White Hats delivered justice to the worst of the worst long ago; Clintons, McCain, Bush, the Poop, Hollywood pedophiles and pedovores… but for the sake of the lessons to be learned to prepare the masses for ascension, movie magic is keeping the plot going until the culmination of The Plan.
How did we not see it? The "shot heard 'round the world" is the vaxxx!!! You learned that last night if you listened to Phil's full Rapid Fire Q&A where 77K lapped it up live. We can see how easily the obvious is overlooked as we try to get too complicated instead of KISS—"Keep it simple, stupid!" Ah well, we know now, and we know Q knew what was coming.
The cabal foolishly believed their booby traps and secret weapons would foil the Light Forces' efforts to liberate our planet but they were wrong. They never counted on The Great Awakening rousing the masses from their slumber so they would fight back.
They never saw the members of their global clique deciding they would flip and assist the Alliance. They didn't anticipate insiders having an attack of conscience and spilling their evidence as whistleblowers. The Great Awakening prompted Dutch Illuminati banker Ronald Bernard to break free of his mind control when he was encouraged to participate in murdering a child for a satanic sacrifice. The cabal never saw any of that coming.
They knew their reign of terror was soon to be terminated yet they persisted in doing their worst to make it as painful as possible for us. I've been saying the same thing for over ten years; "They will never surrender." Some say the dark ones hope the White Hats will make a fatal error and allow the psychopaths to gain the upper hand but that won't happen.
The Plan is meticulously crafted with no room for error. The satanic, demonic sub-humans are the only ones making mistakes because they are not coming from a place of strength, but one of panic. They are spiralling out of control but intentionally causing as much misery as possible.
Still, we persist. There are many examples of the Light taking control and executing their plan to save Humanity. James O'Keefe spills it in 3.5 minutes.
Facebook's facelift is ironic. Life Log ==> Facebook ==> Meta [data] the data mining social media site. I believe Phil said the Patriots now control Fakebook.
If it's true that FB is under the control of the White Hats, what sort of information do you suppose we might see there? Will they continue to paint them as the enemy and censor, or will they use the platform to disseminate the truth?
Meta (aka Facebook) new logo: pic.twitter.com/GysbXpUYCM

— Disclose.tv (@disclosetv) October 28, 2021
We've had dog comms and we're also getting Sun comms and Queen comms. She's already toast, from what we hear, but they have to make it offical and tie up the loose ends in the 'movie'.
Regardless of what unfolds in the next month or so, we are hearing that this year will end the plandemic nonsense so should clear the way for major change and improvement on many levels in 2022.
I will leave you with a new update from Laura Walker at The Oracle Report. It's a 7 minute audio you can listen to on the website or download at the top right of her page. It's astrological guidance but so much more.
Take care, all, and enjoy the process. ~ BP