___________________________________________________________________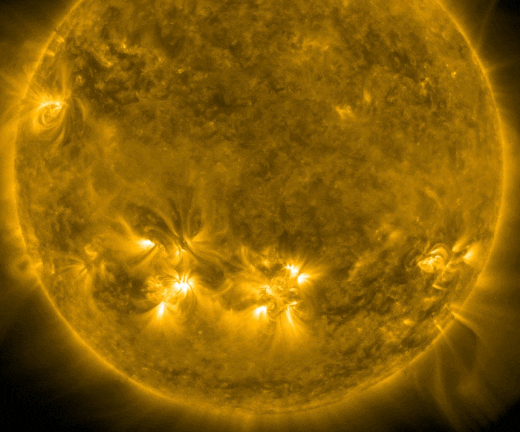 Gird your frontal lobes people, we've got earth-facing incoming X-class solar flare CME Light energies on approach. I say here already however. My HighHeart just went yowzah zing ouchy so I promptly went to Spaceweather.com to see what the Sun just did. Here's what I found there so you'll know why your HighHeart and other tender parts are suddenly feeling yowzah zing ouchy in those extra big X-class sorts of ways before the pros say it will arrive here. https://www.spaceweather.com/
MAJOR X-CLASS SOLAR FLARE: Earth orbiting satellites have just detected an X1-class solar flare from Earth-facing sunspot AR2887. The blast at 1535 UT on Oct. 28th created a massive tsunami of plasma in the sun's atmosphere: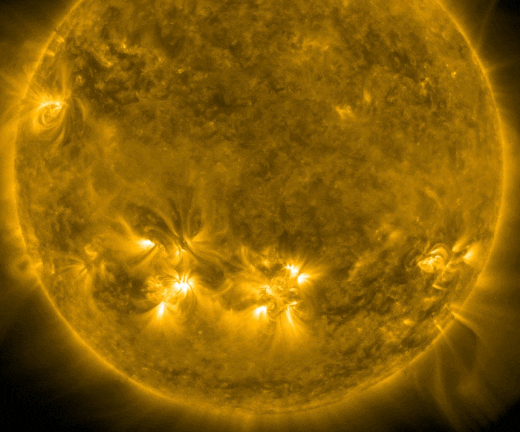 The blast also hurled a CME toward Earth. Coronagraph images are not yet available, but evidence for a CME is already pursuasive. The USAF reports strong Type II and Type IV radio emissions generated by a CME plowing through the sun's atmosphere. In addition, energetic particles accelerated at the leading edge of a CME have already reached Earth.
When will the CME itself arrive? Probably on Oct. 30th or 31st. Fresh data from SOHO coronagraphs will allow a more precise forecast. Stay tuned. Solar flare alerts: SMS Text.
more images: from Roucheux Philippe of Joigny, Burgundy, France
Now I know the scientists, professionals and other linear consciousness folks still believe that it takes linear time for those energies the Sun spews out to travel through space and finally reach you and me here on Earth about three days later. I know they think and believe this but for those of us not limited by those beliefs and that reality, well, we feel them the second they actually happen. So that means that you too may be feeling right now today, October 28, 2021, different types of X-class Solar plasma ultraviolet (yeah, yeah, I could write UV but I really love the word ultraviolet!) Light energies screaming for you to embody them immediately.
What this particular X-class flare indicates to me is that the transition from end of October into the start of November 2021 is going to be more intense than usual. I experienced some of this late last night and couldn't sleep all night and my body and joints ached all night while I perceived a large chunk of larger information about what's coming with the start of 2022. I'll be working on writing that promptly.
Denise Le Fay
October 28, 2021