___________________________________________________________________
Editor's Note: Ah…here we learn exactly why Mike Lindell's "My Pillow" may be, in reality, one of the last "Made in America" brands! LOL!!
Please read below (wow, that the heck?) and glimpse the physical reasons for change which are driven by the need for spiritual change on our Planet. This leads my Magnificent Heart to Rejoice (!) in seeing change occur, allowing me to BE in…
Quantum Joy!
___________________________________________________________________This is amazing list, some of these you will never think about. China is buying all America.Some brands that you may think are quintessentially American are actually owned or overseen by Chinese investment conglomerates. It's not always obvious until you see it yourself – even sports clubs have some interesting stakeholders.
America is home to many companies that are true titans of industry. From General Electric to General Motors, all of these thriving businesses help buoy the economy when it needs it – but even these giants need to get their money from somewhere.
Investments come from across the globe, but China is always looking to America to try and create fruitful partnerships. If that means saving a floundering brand, then so be it. Read on to find out which of Uncle Sam's most influential companies are backed by some surprising businesses.
1. General ElectricHeadquarters: Boston, Mass. Bought By: Haier Headquarters: Qingdao, China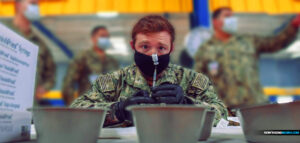 TrendingNew Navy Guidance Will Discharge Sailors Refusing Pfizer COVID-19 Vaccination Without ExemptionGeneral Electric may have started out as a relatively small brand when it was founded in 1892, but the company has grown exponentially since then. Now, GE has its fingers in a lot of pies, from aviation and healthcare to power and venture capital. It's a titan.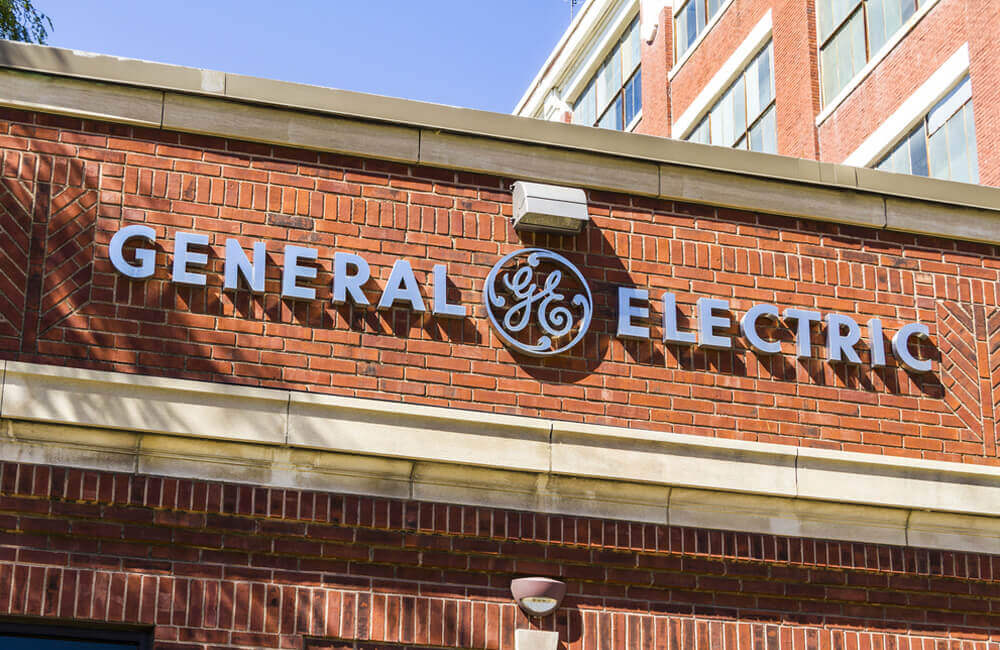 General Electric ©Jonathan Weiss / Shutterstock.com Many Americans find the brand appealing because it has a "Made in America" stamp on its products, however, the company has been owned by Chinese company Haier since 2016. Haier bought GE for $5.4 billion, a recording breaking sum at that time. The products are still made in the USA, but the decisions are made in China.It might come as a surprise to many considering just how long the company has been around. However, it just goes to show that when it comes to making money, it really doesn't matter where the money comes from – as long as it's coming.2. AMCHeadquarters: Leawood, Kansas Bought By: Dalian Wanda Group Headquarters: Beijing, ChinaAMC cinemas have been around for 100 years, providing movie lovers with a wonderful, relaxing experience watching the latest blockbuster hits. AMC is prolific for many reasons, not least because it's the largest movie theatre chain in the world.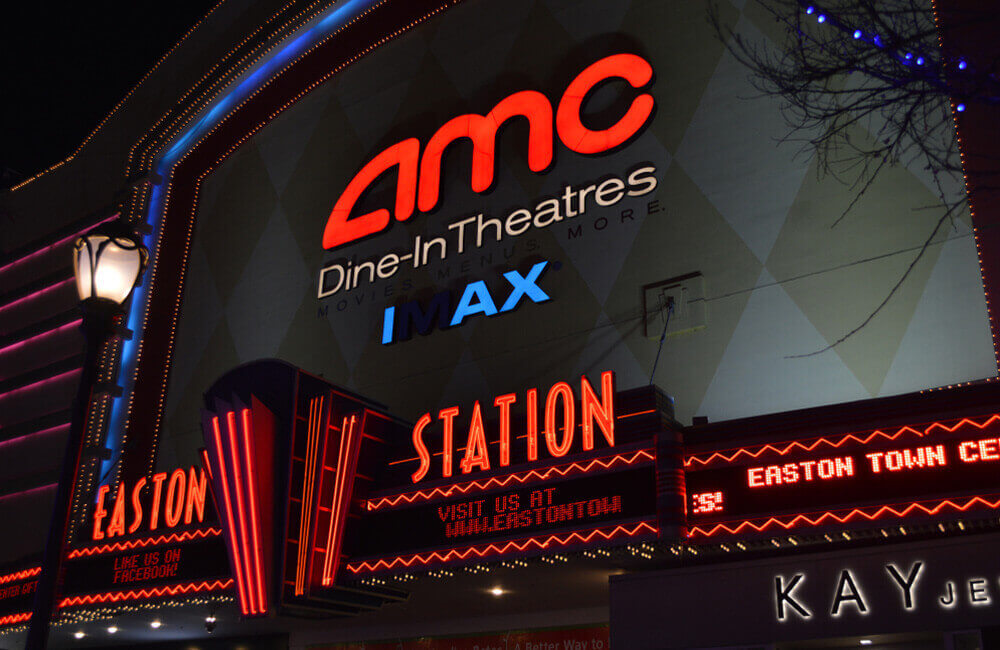 AMC ©Eric Glenn / Shutterstock.com AMC might be short for American Multi-Cinema, but in reality, Chinese company Dalian Wanda Group was the majority stakeholder from 2012-2018. This did change slightly when Silver Lake Partners made a $600 million investment back in 2018, but Wanda Group still calls the shots when it comes to making decisions at the executive level.Next time you're tucking into your popcorn and getting ready to watch a movie at one of their locations, it might be worth sparing a moment to think about how China helped keep AMC going. It shouldn't be a surprise, given how much money Chinese investors pour into the movie industry each year.3. Smithfield FoodsHeadquarters: Smithfield, Virginia Bought By: WH Group Headquarters: Hong KongWhen it comes to producing pork-based products, Smithfield Foods reigns supreme. The company has been going since 1936 when it was created by Joseph W. Luter and his son. The business grew steadily over the years to become one of the largest in the industry, with over 500 farms in America alone.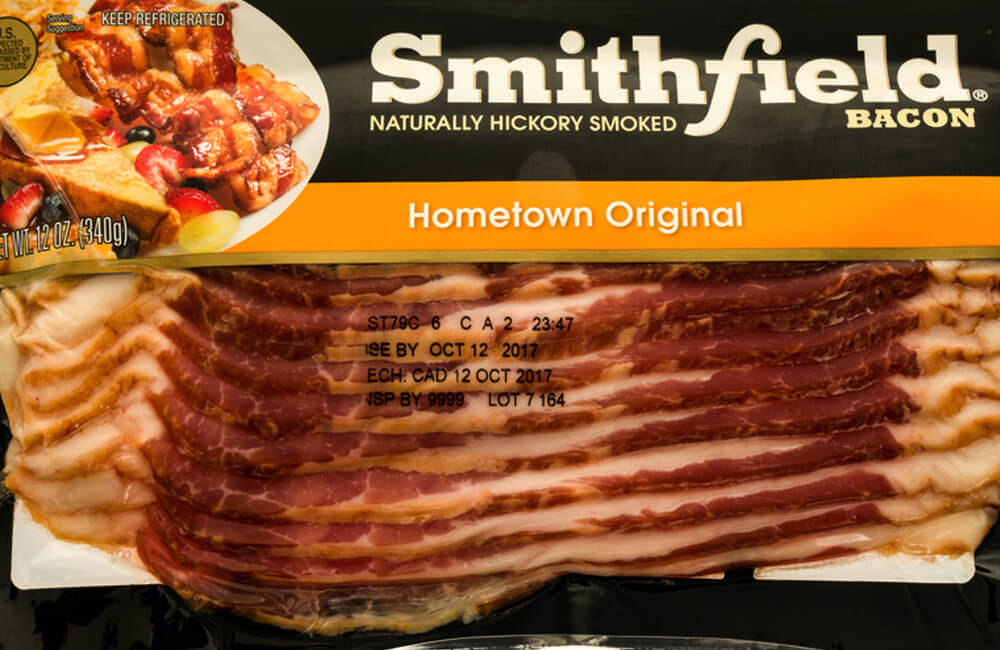 Smithfield Foods ©Keith Homan / Shutterstock.com Back in 2013, WH Group bought Smithfield foods for the astronomical sum of $4.72 billion. At that time, it was the most expensive acquisition made by a Chinese company in America. So, while Smithfield's HQ might be in Smithfield, Virginia, the company is actually run from Luohe in Henan province.Smithfield Foods can be found all over the country in stores like Walmart, so WH Group knew they were making a wise investment. After all, clothes and other wares might go out of fashion, but Americans will always need to be fed.4. The Waldorf-Astoria HotelHeadquarters: McLean, Virginia Bought By: Anbang Insurance Group Headquarters: Beijing, ChinaIf you're making a trip to New York, staying at the Waldorf-Astoria is a true taste of luxury. Not only is it an institution, but it's also a part of American history. While the company is managed by Hilton Worldwide, it was bought by the Anbang Insurance Group of China in 2014 for $1.95 billion.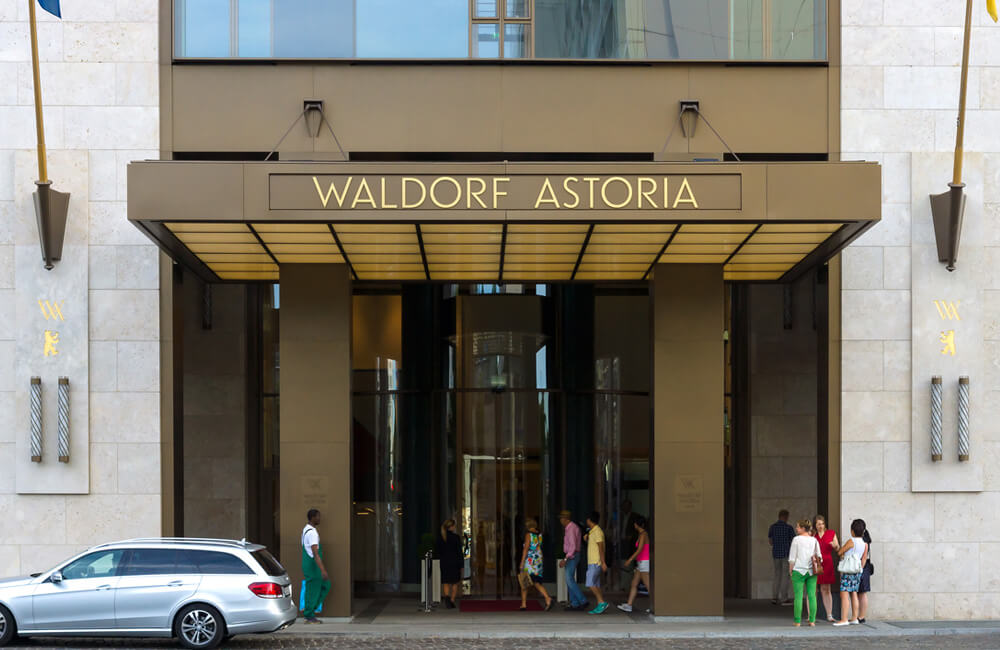 The Waldorf-Astoria Hotel ©Sergey Kohl / Shutterstock.com That extravagant price made it the most expensive hotel ever sold. Anbang made some big changes to the Astoria, including making some of the rooms into condos. This Chinese company has also looked at buying several other American-owned businesses over the years, including Starwood Resorts.While The Waldorf might be owned by China, it's good to know that Hilton has a hand in the day-to-day operations. Hilton itself is a well-established, iconic American brand that the public knows, loves, and trusts – that goes a long way in this day and age. But, Hilton isn't exactly 1005 American-owned, either.5. IBM: Personal Computer DivisonHeadquarters: Armonk, New York Bought By: Lenovo Headquarters: Quarry Bay, Hong KongAs far as technology companies go, IBM has gone from strength to strength to dominate the market. Since its conception in 1911, the business has gone on to work on computer hardware, software, consulting services, invent the floppy disc, and more. The advancements the company has made are undeniable.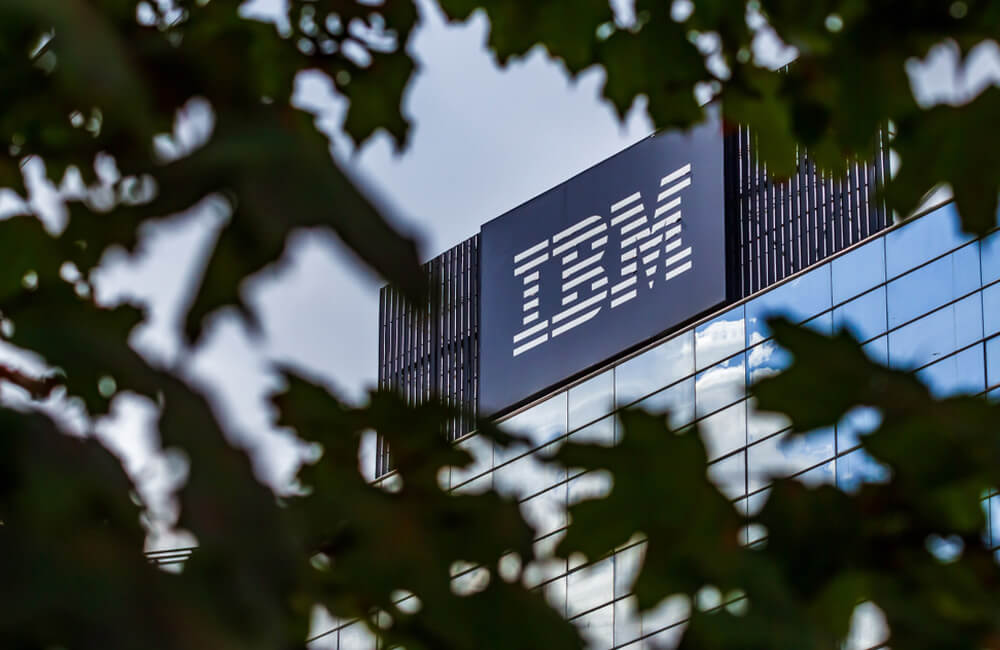 IBM ©LCV / Shutterstock.com Back in 2005, announced that its Personal Computer Division had been acquired by Lenovo, who paid $1.25 billion for the pleasure. The Chinese business poured a lot of money besides that into IBM too. According to the statement, "Additionally, Lenovo will assume approximately $500 million of net balance sheet liabilities for IBM."That kind of money is almost impossible for any business to refuse, even one as famous as IBM. Japan and China are known as technology meccas, so perhaps it makes sense that Lenovo would want to expand its reach even further.6. General MotorsHeadquarters: Detroit, Michigan Bought By: Shanghai Automotive Industry Corp Headquarters: Shanghai, ChinaGeneral Motors holds the distinction of being America's largest automobile manufacturer. As such, it's also one of the biggest companies of its kind in the entire world, which certainly makes it profitable and appealing.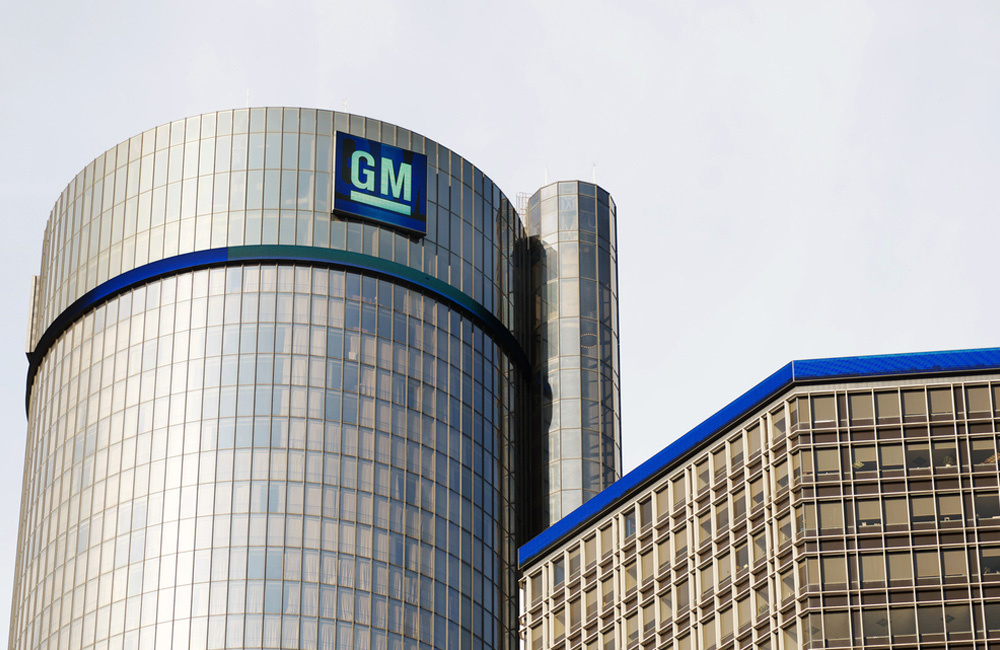 General Motors ©Linda Parton / Shutterstock.com While General Motors isn't entirely owned by a Chinese company, it does rely on its partnership with Shanghai Automotive Industry Corp to keep the money rolling in. Both of the companies formed a joint venture in 1998. SAIC sells companies under the General Motors name, even if customers don't realize it. SAIC has its headquarters in Shanghai, while GM has theirs in Detroit.At its core, General Motors still remains a very American brand with American values, but every company needs a helping hand sometimes. In this case, it's a beneficial partnership that allows the brand to experience the best of both worlds.7. SpotifyHeadquarters: Luxembourg, Stockholm, and NYC Bought By: Tencent Holdings Ltd Headquarters: Shenzhen, ChinaSpotify is such a part of everyday life now that it's difficult to remember a time when we couldn't listen to the songs we want at the drop of a hat. The company was first founded in 2006, providing listeners with a way to stream their favorite music. Although it came from Sweden, Spotify has traveled a lot since then.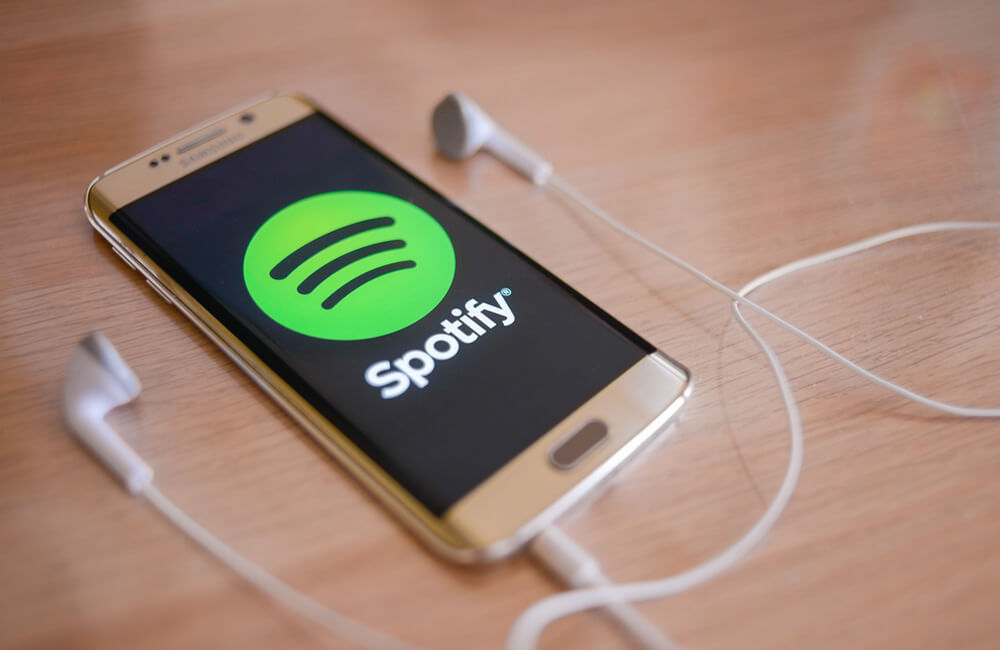 Spotify ©norazaminayob / Shutterstock.com Back in 2017, Tencent Holdings and Spotify bought a stake in each other of roughly 10%. This joint venture helped Spotify crack into the Chinese market, while Tencent expanded its already large portfolio. It was a partnership of convenience for Spotify, who wasn't strong enough at that point to dive into the Chinese market alone.By partnering up with Tencent, aka one of the largest companies in the world, Spotify put itself at a distinct advantage. Tencent executives also have the uncanny ability to spot a successful venture from a mile off, so to them, it was just another day at the office.8. TeslaHeadquarters: Palo Alto, California Bought By: Tencent Holdings Ltd Headquarters: Shenzhen, ChinaElon Musk might be the brains behind Tesla and the majority shareholder with 21.7%, but he isn't the only one pumping money into the automotive company. There are plenty of shareholders, including Tencent Holdings Ltd. Tencent isn't just into music, but a variety of things.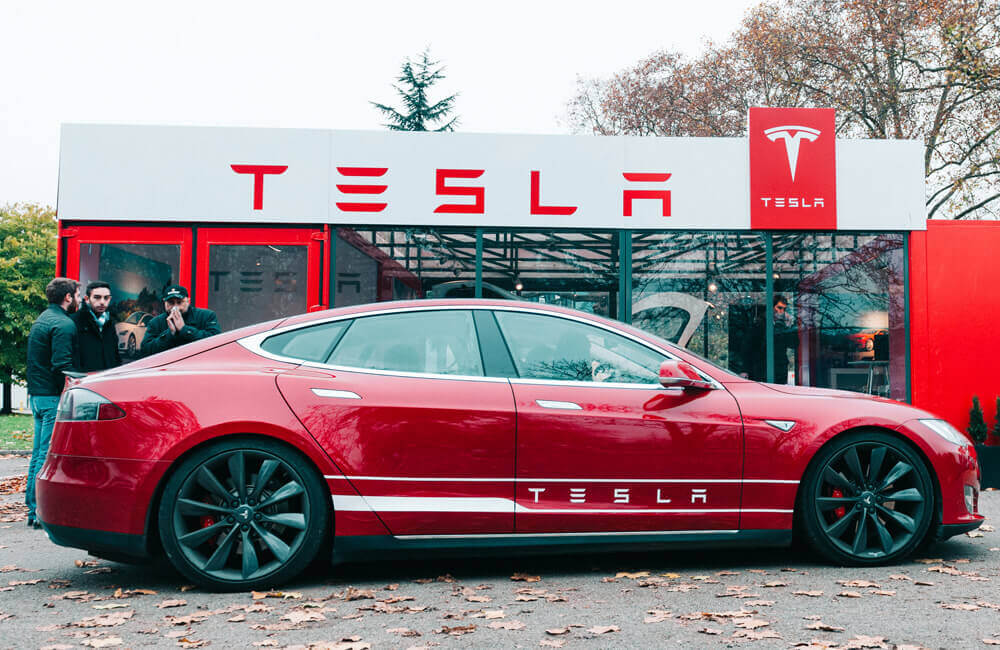 Tesla ©Hadrian / Shutterstoc.com Tencent is the world's largest video game company and one of the largest social media companies, making it a force to be reckoned with. In 2019, it had a net income of $95.8 billion, so whatever they're doing, they're doing it right. At the moment, the company is still on the up and up.As for Tesla, the brand is more than just a luxury car manufacturer. The success of the company arguably gave Musk the capital he needed to launch his other projects, including SpaceX. When it comes to technology, we have a lot to thank Tesla for.9. SnapchatHeadquarters: Venice, Los Angeles Bought By: Tencent Holdings Ltd Headquarters: Shenzhen, ChinaTaking a picture with a silly filter has never been so popular thanks to Snapchat. The company was founded by Evan Spiegel and Bobby Murphy in 2011, but neither one would have realized how popular it would become. At the moment, Snapchat is valued at over $20 billion.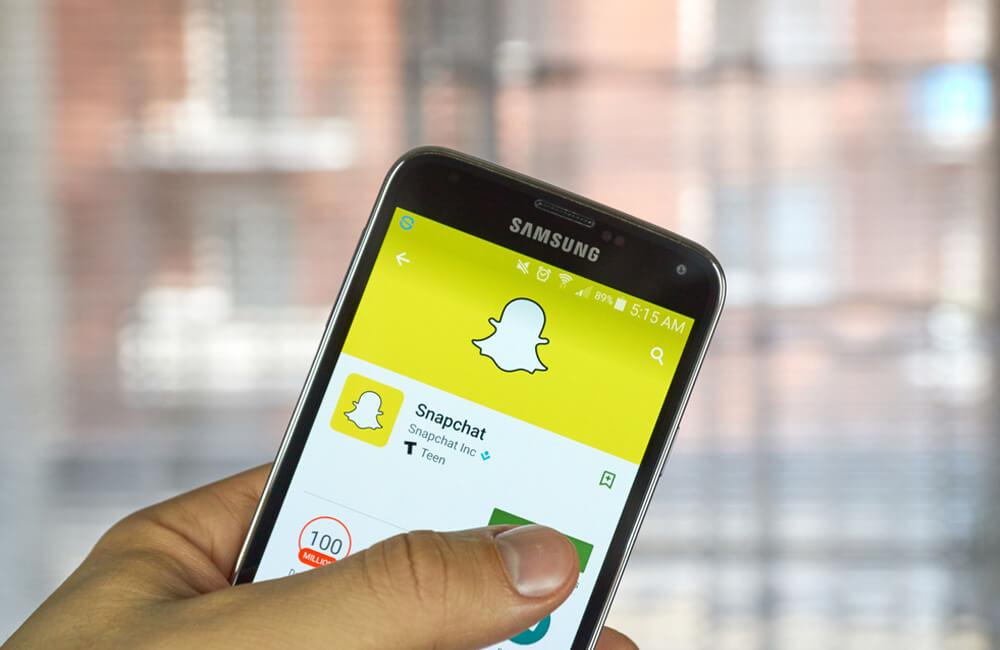 Snapchat ©dennizn / Shutterstock.com Back in 2017, Tencent extended its reach to Snapchat, too. The tech giant poured in over $2 billion for a 10% stake in the company, hoping to see a tidy return from its investment. On the flip side, Tencent used its tech expertise to develop the augmented reality Snapchat uses even further.With the rise in other apps like TikTok, Snapchat isn't quite as popular as it once was. That doesn't mean that it isn't still a jewel in Tencent's crown though, given how many people have the app on their phones.10. Microsoft CorpHeadquarters: Redmond, Washington Bought By: FIH Mobile Ltd, HMD Global Headquarters: Tucheng District, New TaipeiToday, Microsoft Corp is a gargantuan business with several different focuses. However, back in 2016, the company decided to ditch the entry-level feature phone side of its production to FIH Mobile Ltd. The deal brought in $350 million, which is still a relatively small change to Microsoft.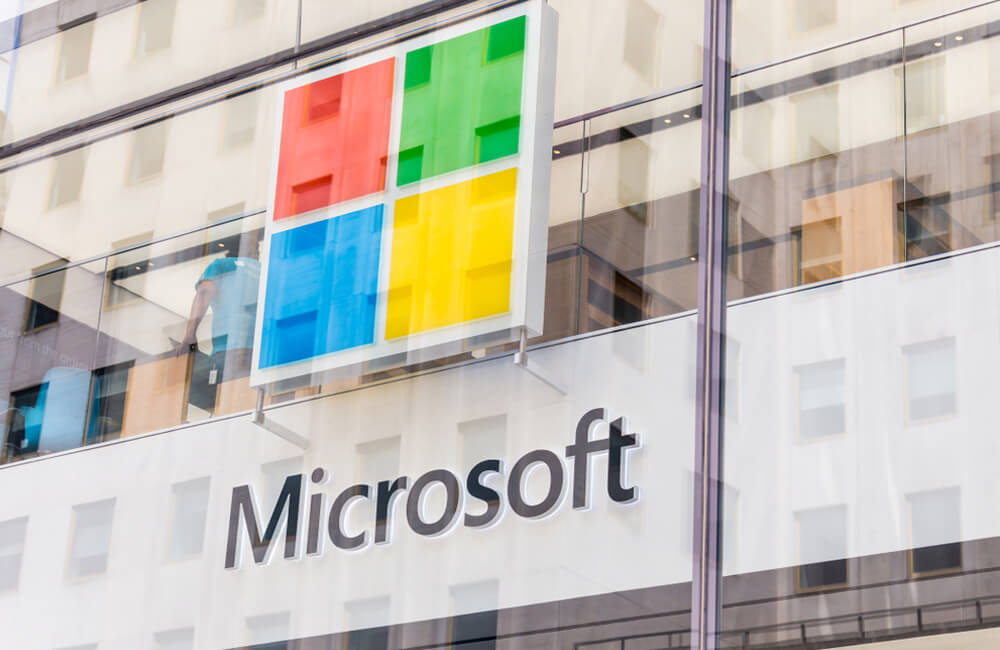 Microsoft Corp (Feature Phone Business) ©mariakray / Shutterstock.com Instead of cutting jobs, all 4,500 Microsoft employees were given the opportunity to transfer to join FIH in the new direction of the business. Microsoft continued to develop other mobile phones though, including the Lumia line and other existing projects as well as partnerships with brands like Acer and Alcatel.With a company as big as Microsoft, there are always new technologies and new ways to diversify the business to create a broader reach. Microsoft knows this better than anyone else, which is probably why it wasn't too worried about parting ways with this particular division.11. Hilton HotelsHeadquarters: McLean, Virginia Bought By: HNA Group Co Ltd Headquarters: Haikou, ChinaHilton Hotels & Resorts has been operating since 1919 thanks to founder Conrad "Nicky" Hilton. From a handful of simple locations, Hilton became a worldwide name with 586 hotels in 85 countries by 2018. Today, Hilton hotels are all over the world.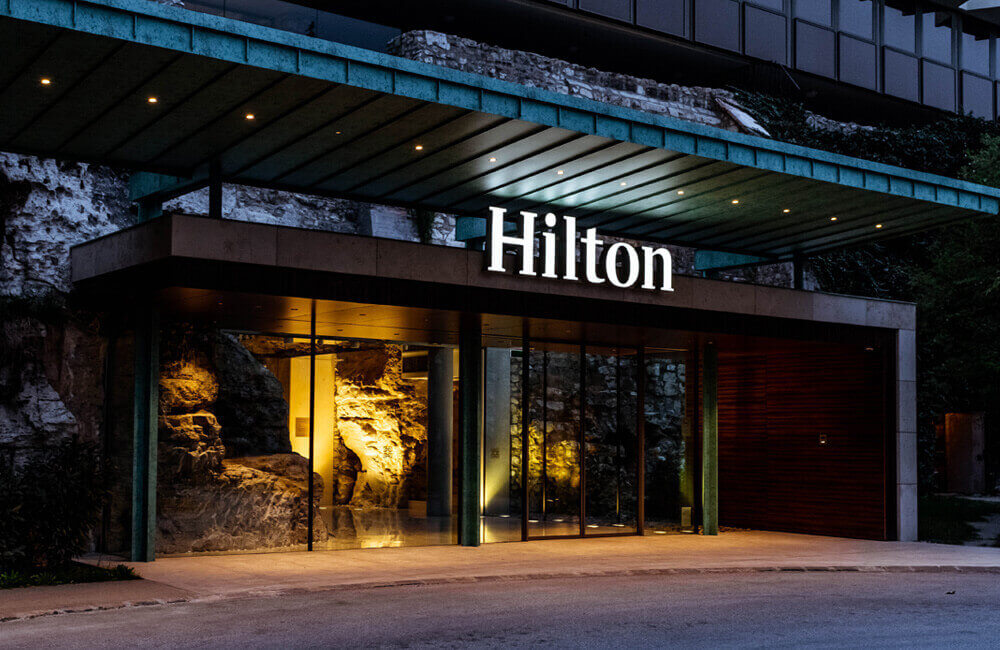 Hilton Hotels ©Dace Kundrate / Shutterstock.com In 2016, China's aviation and shipping titan HNA Group paid $6.5 billion for a 25% stake in the hospitality chain, becoming the biggest shareholder. This was the second purchase that year for HNA who also bought Carlson Hotels Inc. in a bid to spread its wings into the hotel industry. At the time of the purchase, Hilton Hilton was worth around $26 billion.While 25% isn't 100%, it certainly makes a difference. Hilton will always remain a distinctly American brand thanks to pop culture history, but does it make a difference to guests to know the business isn't rooted in Uncle Sam anymore? The jury's out on that one.12. WeWorkHeadquarters: New York City Bought By: Legend Holdings Corp Headquarters: Beijing, ChinaIn recent years, shared workspaces have become more chic and on-trend than ever, especially for freelancers or companies just starting out. WeWork capitalized on this trend when it was conceived 10 years ago. Now, it manages over 4 million square meters of co-working space.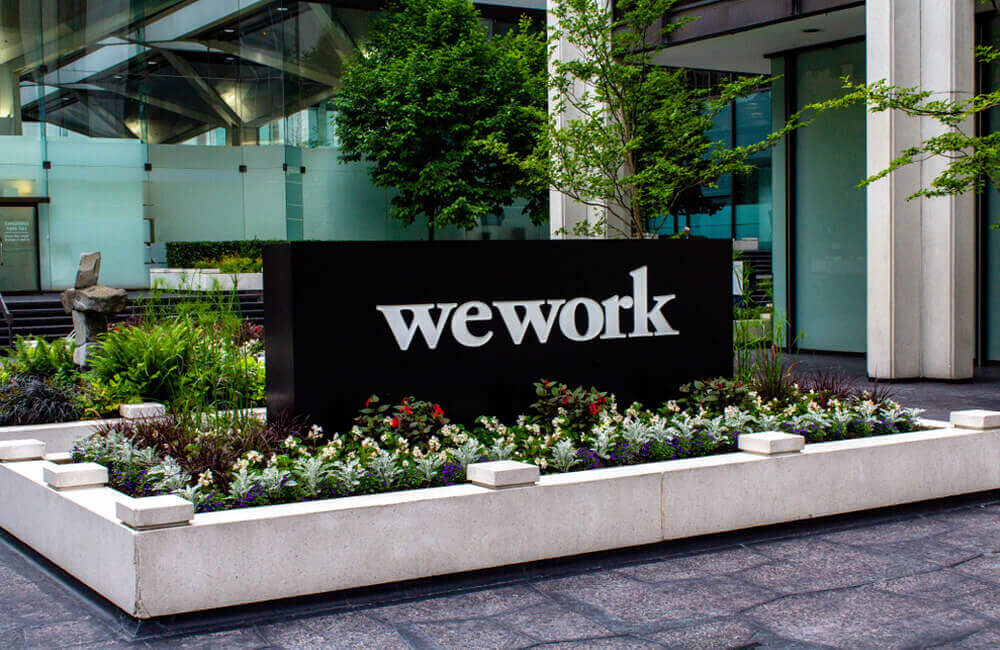 WeWork ©Mitch Hutchinson / Shutterstock.com However, it hasn't always been smooth sailing for the business, who desperately needed some capital in 2016. As a result, Beijing-based company Legend Holdings Corp poured over $430 million into WeWork as a "new partner." CEO of Legend's Hony Capital John Zhao said, "Our investment in WeWork is both strategic and obvious."The partnership seemed to work, keeping WeWork on the path to success when it looked like it was doomed to fade into obscurity. Cash injections make all the difference, especially when it comes to businesses that are still relatively young.13. Sotheby'sHeadquarters: New York City Bought By: Taikang Life Insurance Co Ltd Headquarters: Beijing, ChinaWhat does a luxury broker of fine and decorative art and a life insurance company have in common? The answer is more complex than you might think. Sotheby's was founded in London in 1744 before setting up shop in New York City and opening locations around the world.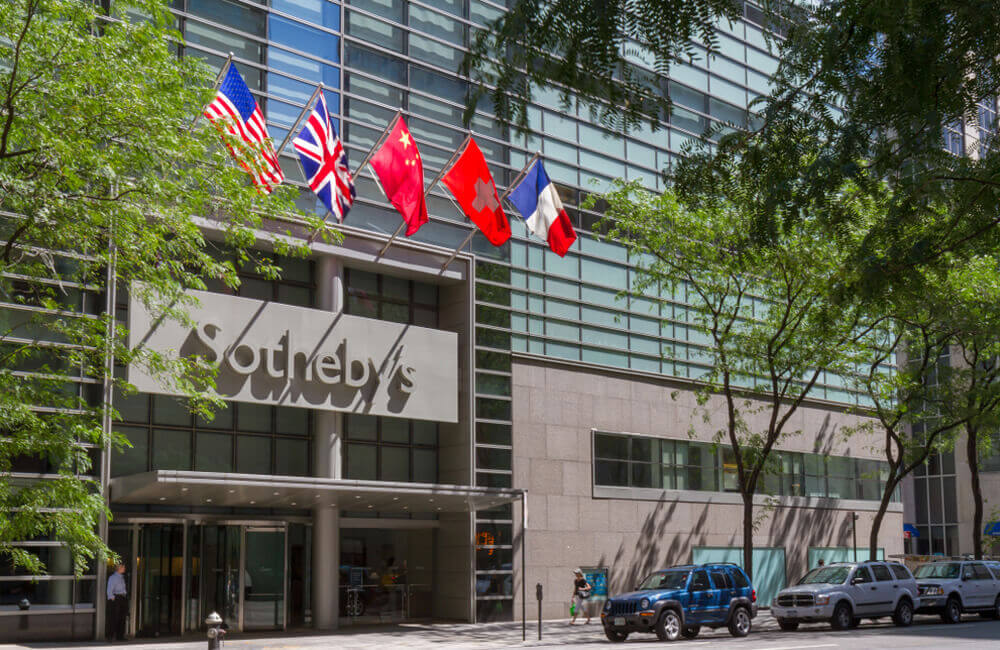 Sotheby's ©mm7 / Shutterstock.com In 2016, Chinese life insurance company Taikang Life was announced as Sotheby's newest majority shareholder. Taikang held that position until 2019 when the company was bought by French-Israeli titan Patrick Drahi. It's unclear what happened to Taikang's 13.5% stake or if they're still in partnership with Drahi.The initial deal was a shock to most people given the quintessentially trans-Atlantic reputation of the business. Sotheby's has been portrayed in numerous movies and TV shows as a place for the aristocracy and blue blooded gentry to sell their wares. This idea didn't quite seem to fit its new identity as a Beijing-owned company.14. Starplex CinemasHeadquarters: Dallas, Texas Bought By: Dalian Wanda Group Corp Ltd Headquarters: Beijing, ChinaStarplex never had the same power in the industry as AMC did, with only 34 locations across America. As a result, many Americans never set foot in a Starplex theater because there just weren't any around. The chain was bought by AMC in 2015 for $175 million, with many locations turned into AMC Classics.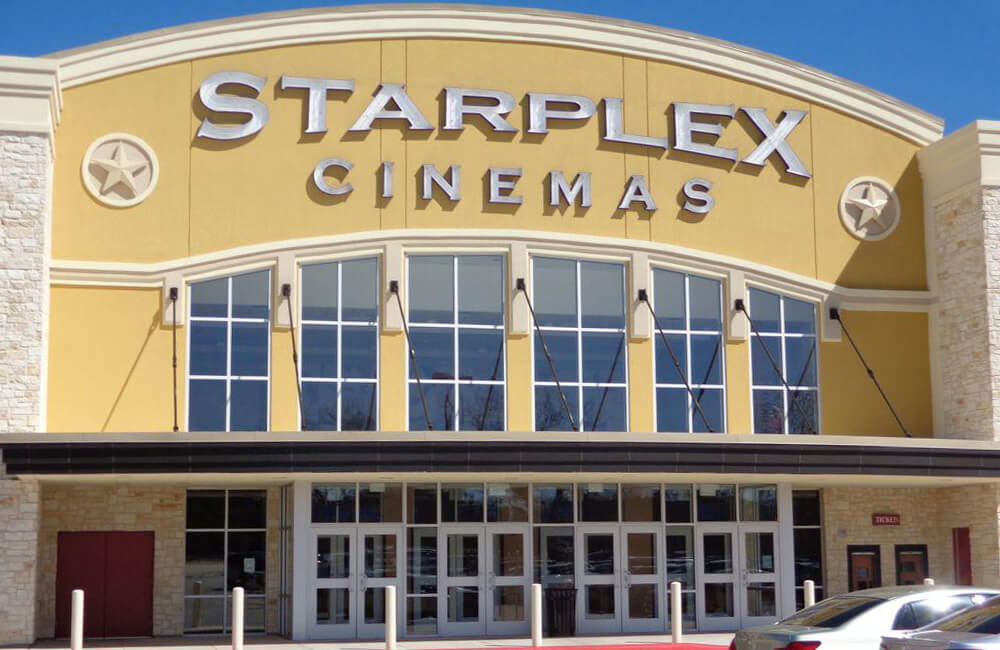 Starplex Cinemas @Royal_Window / Twitter.com As we discussed earlier, AMC Theaters is largely controlled by the Dalian Wanda Group Corp Ltd. As Starplex faded into obscurity when the last of the theaters were changed over to AMC in 2017, the company was swallowed by AMC and Dalian to become another cog in the machine.Any remaining Starplex theaters turned into AMC Classic locations, erasing Starplex off the map forever. It was a blow to many fans of the nostalgic chain considering the name had been around since 1995. Movie lovers saw some huge blockbusters at a Starplex over the years.15. Alliance HealthCare Services IncHeadquarters: Irvine, California Bought By: Fujian Thai Hot Investment Co Ltd Headquarters: Fujian, ChinaAlliance HealthCare Services have provided vital services in the sector for years, which probably made it more appealing to Fujian Thai Hot Investment in 2016. Alliance announced the new partnership after FTHI purchased a 51% stake in the company.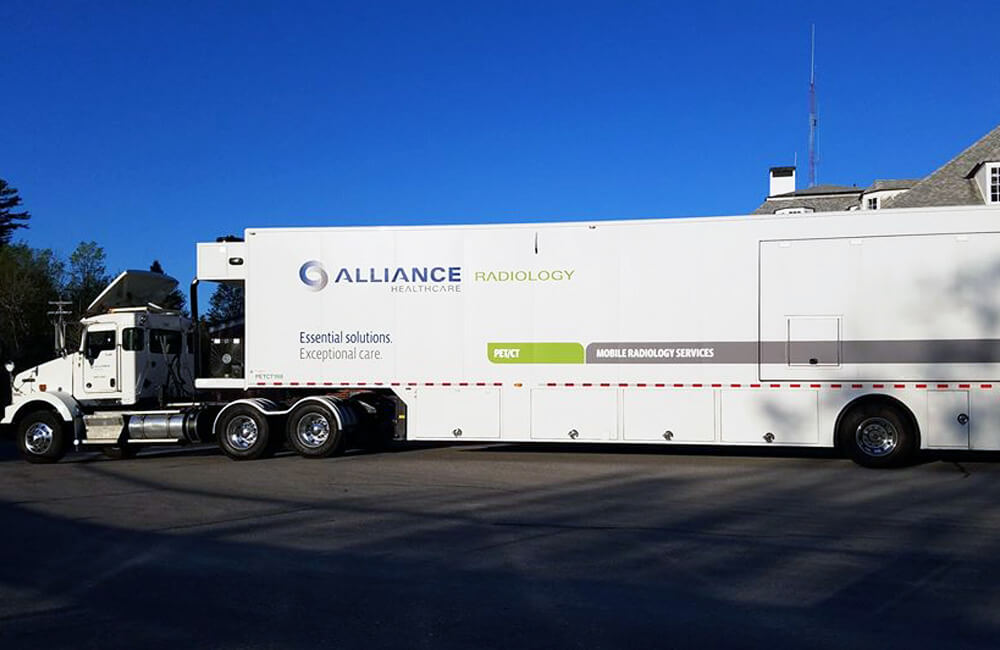 Alliance HealthCare Services Inc @alliancehealthcareservices / Facebook.com "We are thrilled to welcome our new partner and look forward to collaborating with our new Board Chairman Qisen Huang as well as Mr. Feng and Dr. Zhang as new Board members. Supported by leadership from Fujian Thai Hot, our team remains focused on executing against our long-term strategic growth plan, improving the long-term profitability of our business and enhancing the value proposition we provide to our customers."
FTHI seems to be on the same page as previous investors and is interested in pushing Alliance forward. After all, with the health care sector being notoriously lucrative, why wouldn't they want it to become more profitable? It might not suit us, but it certainly suits them.16. Segway IncHeadquarters: Bedford, New Hampshire Bought By: Ninebot Inc Headquarters: Beijing, ChinaStanding on two wheels and whizzing around seemed like something out of Back to the Future a couple of decades ago, unless you own a motorbike. Segways became very popular over the past few years, but when Beijing-based company Ninebot bought Segway in 2015 for $80 million, things got better.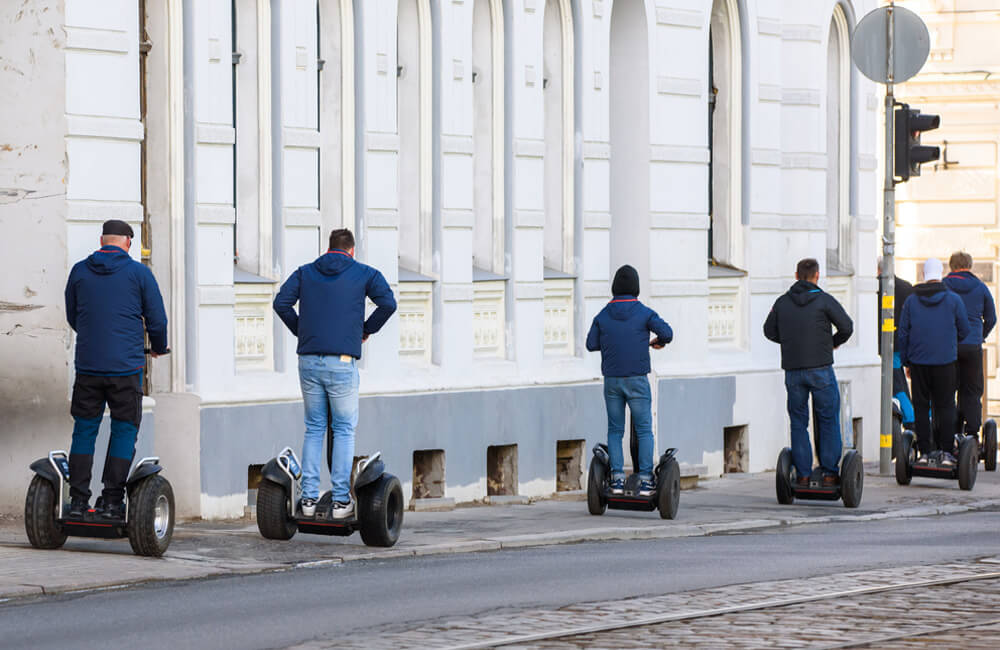 Segway Inc ©Gints Ivuskans / Shutterstock.com Ninebot was able to push the technology to try and make Segway a bigger presence in the robotics and technology industry. In 2018, plans to move production out of New Hampshire to China were announced, but it was later said that the majority of production would stay in Bedford.While moving the production out of New Hampshire would've been a sorry state of affairs for the local economy, it's also an almost inevitable move. Production costs in China and overseas are much lower than they are in America, but let's hope Segway stays true to its roots.17. Riot Games IncHeadquarters: Los Angeles Bought By: Tencent Holdings Ltd Headquarters: Shenzhen, ChinaRiot Games is best known as the creator of League of Legends, a multiplayer online battle extravaganza that pits users against each other. The game debuted in 2009 and gained a lot of traction, becoming the company's best-known product. Although Tencent and Riot had been partners for many years, Tencent upped the ante in 2015.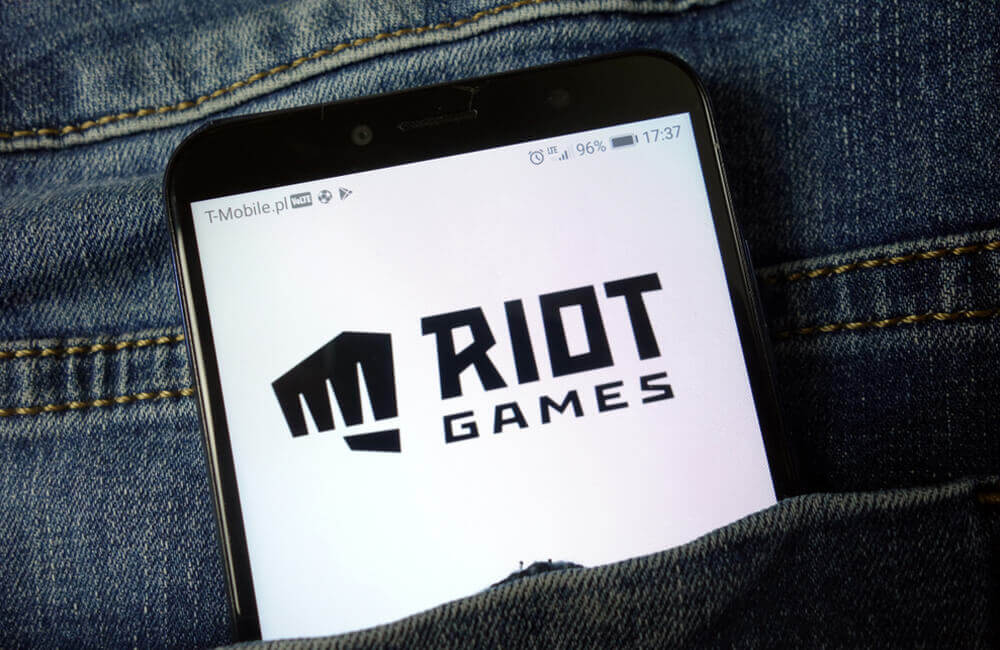 Riot Games Inc ©Piotr Swat / Shutterstock.com The company bought the rest of the stakes that it didn't own, making it Riot's parent company and giving it full creative control. Prior to that, Tencent still owned 93% of the business, so it seemed like a natural progression. Riot Games is worth $6 billion.Founders Brandon Beck and Marc Merrill have done well for themselves considering they were just students when they started to develop the business. Thanks to their involvement and savvy business skills, each of them is worth over $200 million apiece.18. Uber Technologies IncHeadquarters: San Francisco, California Bought By: Baidu Inc Headquarters: Beijing, ChinaGrabbing a cab was made even easier when Uber rolled around, allowing users to book a ride with just a touch of a button. It was created by Garrett Camp and Travis Kalanick in 2009, before going on to become a multi-billion-dollar business and a household name across the world.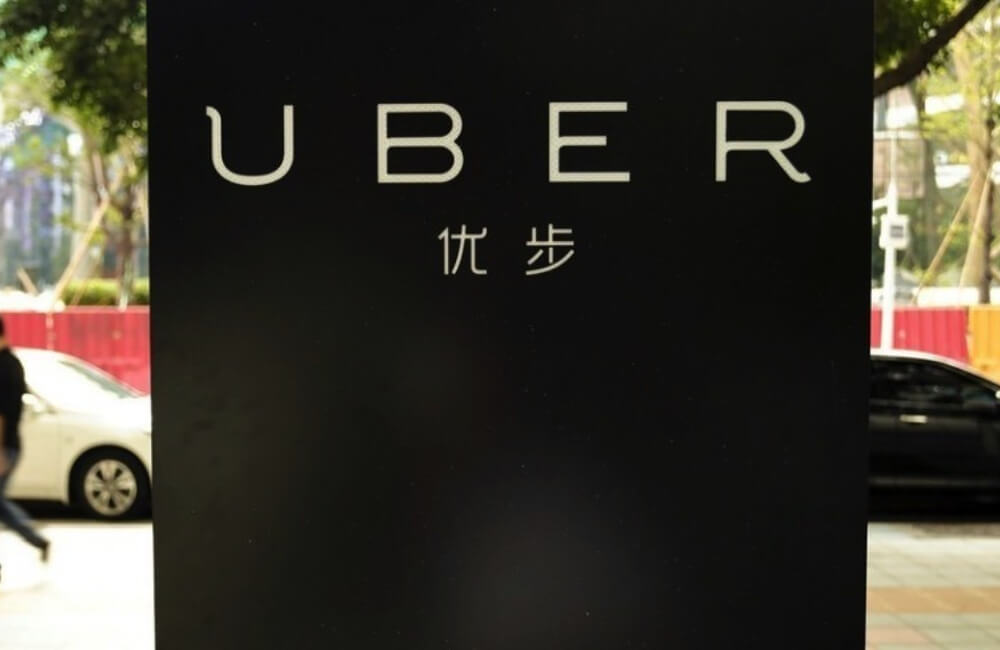 Uber China @appleinsder / Twitter.com In 2014, Chinese internet-search titan Baidu Inc. made a big investment of over $600 million to help Uber expand into China. The partnership was mutually beneficial, as Baidu wanted to use Uber to grow its mobile payment service. It was a match made in heaven.On the back of the deal Uber was able to build a solid foundation for its Chinese market, allowing it to continue to grow into the titan it is today. $600 million dollars is a huge amount for any company to utilize.19. Brookstone IncHeadquarters: Peterborough, New Hampshire Bought By: Sanpower Group Corp; General Electric Capital Corp; Sailing Capital Management Co Ltd Headquarters: Nanjing, China; Connecticut, United States; Shanghai, ChinaBrookstone Inc. started out as a mail-order business selling special tools that were hard to find in the mid-60s. From there it started selling items like remote control toys, alarm clocks, and much more. As of 2018, there were 34 locations in America.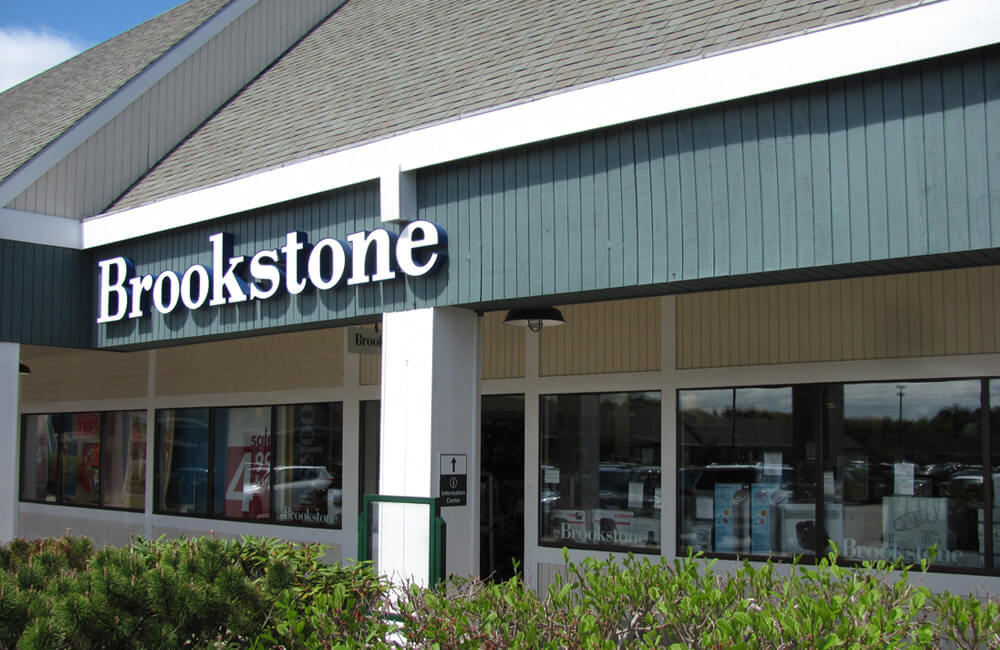 Brookstone Inc ©Wikimedia.org The company fell on hard times in 2014 when it was forced to file for bankruptcy under Chapter 11, but Chinese companies Sailing Capital and Sanpower came forward and bought it for $173 million. Thankfully, this purchase and a large injection of cash saved the company from going under completely. Brookstone came out of bankruptcy in July 2014.However, not everything was sunshine and rainbows from thereon in. Four years after the purchase Brookstone filed for bankruptcy again, closing all of its US locations. Now, only airport stores and its website remain. It just goes to show that it takes more than cash to make the dream work.20. Motorola Mobility Holdings IncHeadquarters: Chicago, Illinois Bought By: Lenovo Group Ltd Headquarters: Quarry Bay, Hong KongMotorola Mobility was formed in 2011 after Motorola split into two different companies. Mobility took control of the consumer electronics side of things, while Motorola Solutions focused on other aspects of the business. In 2012, Google bought Motorola Mobility for $12.5 billion.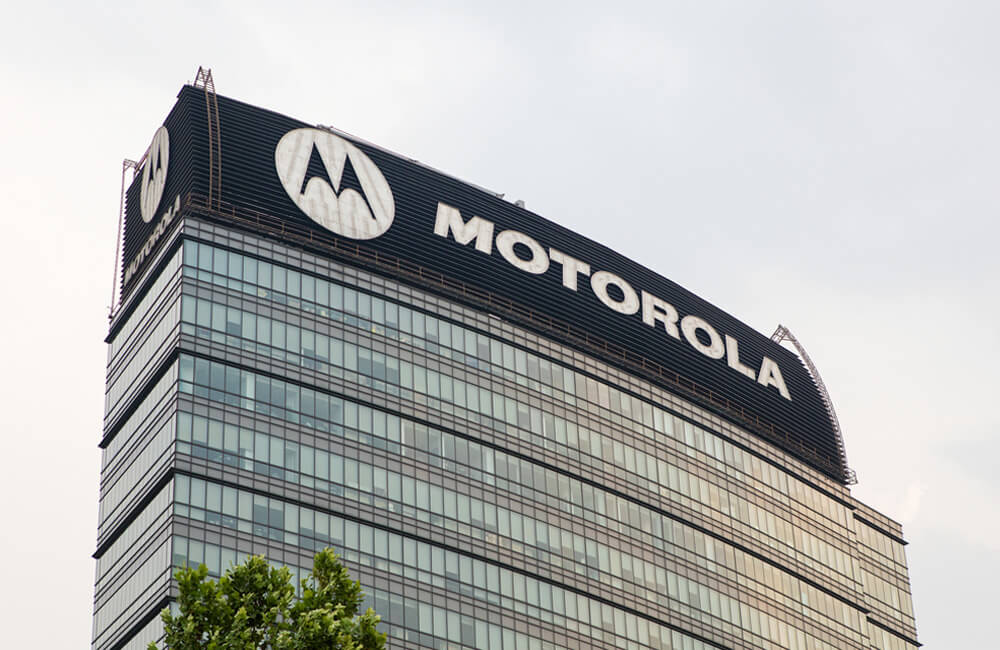 Motorola Mobility Holdings Inc ©testing / Shutterstock.com However, they didn't stick around for long. Google sold ownership to Lenovo in 2014 for much less than what they paid for it. Lenovo snapped up the company for just $2.91 billion, marking a loss of around $10 billion for Google. Since making the purchase, Lenovo has stopped making its own smartphones and concentrated on producing Motorola-branded ones.The purchase and subsequent sale to Lenovo is one of Google's biggest losses to date, so it's no wonder that it's baffling to even the brightest of business minds. Lenovo has continued to run with it and shows no signs of selling up six years later.21. Dairy Farmers of America IncHeadquarters: Kansas City, Kansas Bought By: Inner Mongolia Yili Industrial Group Co Ltd Headquarters: Hohhot, ChinaA milk marketing collective called the Dairy Farmers of America most of us wouldn't associate with China, but it's true. In 2014, Inner Mongolia Yili Industrial Group partnered up with DFA to produce milk powder in a brand-new processing plant.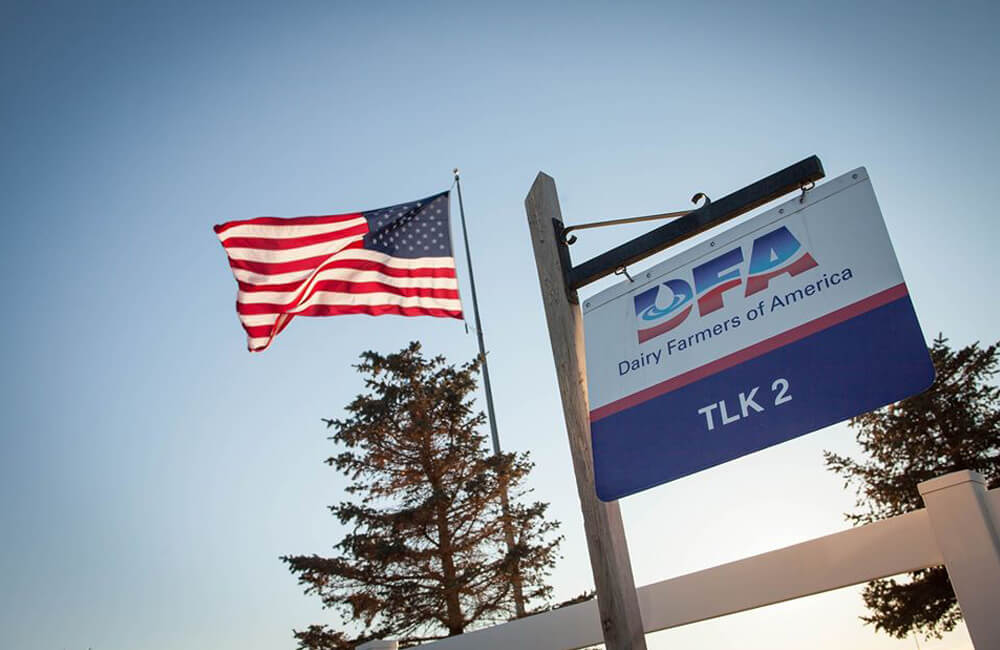 Dairy Farmers of America Inc @dfamilk / Facebook.com This came on the back of issues China had with producing milk due to a drought in New Zealand, meaning a lot of the country's supply had been cut off. To combat the issue, the Inner Mongolia Yili Industrial Group dramatically increased its international presence. DFA may not be owned by them, but they're strong bedfellows.Sometimes it's not about ownership, but about the sheer amount of influence that a company can have on the other. Partnerships aren't always built-in contracts but in co-dependency and the ability to help each other out. In this case, it's a beneficial scenario for everyone.22. Fab.com IncHeadquarters: Manhattan, New York (formerly) Bought By: Tencent Holdings Ltd and partners Headquarters: Shenzhen, ChinaBeing in the online design industry is tough as the competition out there is stiff. Once based in New York City, Fab.com managed to secure a huge investment from Tencent Holdings in 2013 worth around $1 billion. With Tencent, Fab hoped to launch platforms in Asia.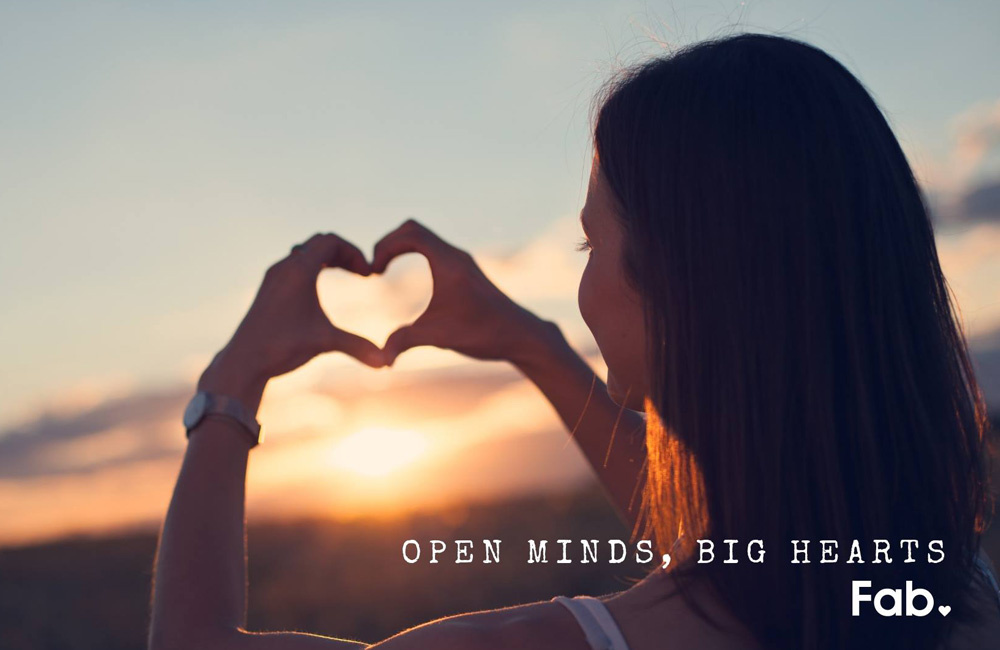 Fab.com Inc @fab.com / Facebook.com "It's a way to enter markets through strategic partners who can help mitigate risk and will increase the likelihood of success," said CEO Jason Goldberg. However, two years later in 2015 the company was bought by PCH International and relaunched as a wellness brand specializing in yoga gear.These days, the website contains everything from pilates equipment to blogs on health and wellness, making it a far cry from the website it once was. While different isn't always bad, in this case Fab.com has transformed into something entirely unrecognizable.23. California Grapes International IncHeadquarters: San Jose, California (formerly) Bought By: China Food Services Corp Headquarters: Beijing, ChinaCalifornia Grapes International Inc was once a homegrown business, but that all changed when it was bought by China Food Services Corp. Once a company focused on distributing wine, California Grapes faded into obscurity after the purchase was made some years ago for an undisclosed amount.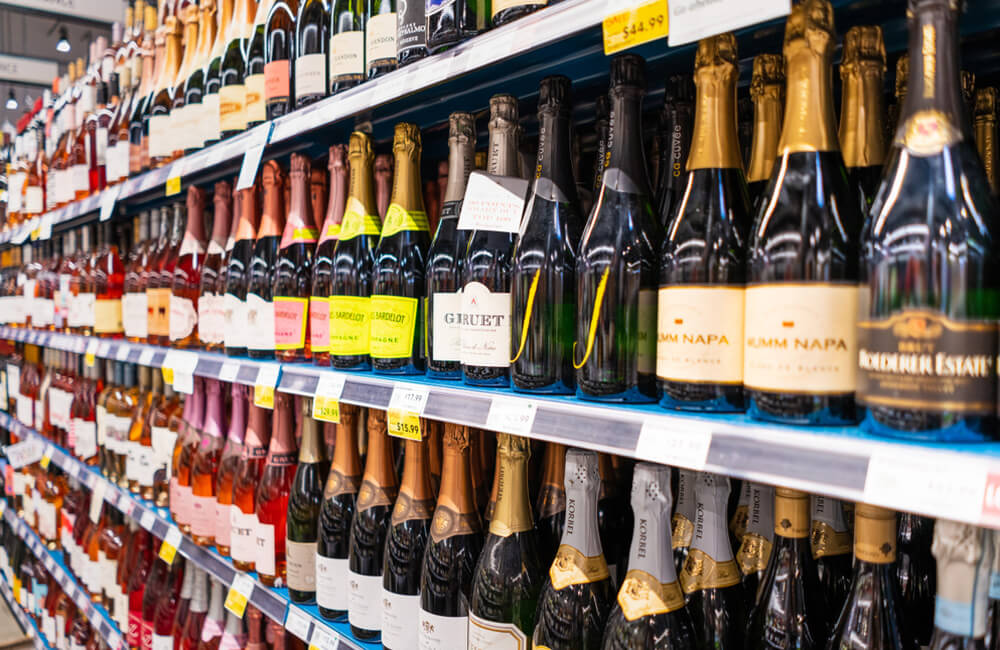 California Grapes International Inc ©Sundry Photography / Shutterstoc.com China Food Services Corp describes itself as being "is engaged in marketing, distribution, and selling of food and beverages though-out Asia and the Middle East. It owns and operates Golden Dragon Food & Beverage Import & Export Company of Hong Kong, Ltd." The company was founded in 1992.It's not immediately clear what's being done with the California Grapes International Inc brand, but perhaps China Food Services has some sort of plan that we aren't privy to yet. It wouldn't be the first time we were surprised with something entirely out of left field.24. Cleveland CavaliersHeadquarters: Cleveland, Ohio Bought By: Investor Group led by, Jianhua Huang Headquarters: Beijing, ChinaBasketball team the Cleveland Cavaliers burst onto the scene in 1970 with thanks from their sponsors. The team continued to grow in the game over the decades, with backing from Goodyear Tire and Rubber Company. However, in 2019, they got some overseas investors, too.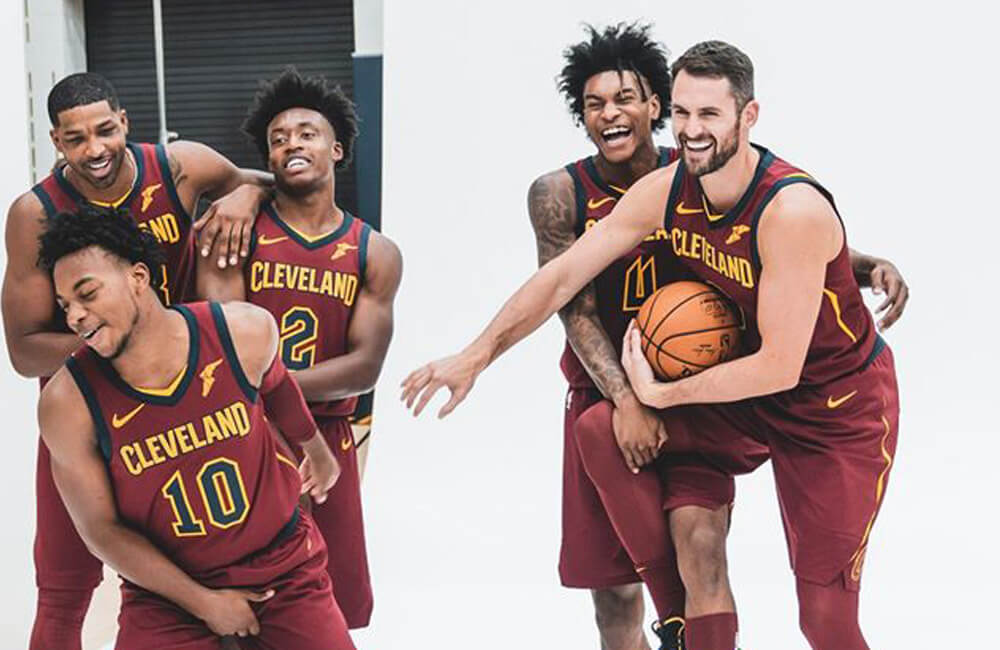 Cleveland Cavaliers @Cavs / Facebook.com The Cavaliers signed a deal with Jianhua Huang, a Chinese businessman that previously made deals with the New York Yankees and other teams throughout America. Huang reportedly bought a 15% stake in the Cavaliers. It's not unusual for sports clubs to have outside investors from overseas.LeBron James is popular in China, however, he left by the time the deal was finalized. Something tells us that LeBron didn't mind too much, considering how much money he's making with the Lakers. Whether the Cavaliers miss him or not is a different story!25. Mochi Media IncHeadquarters: San Francisco, United States (formerly) Bought By: Shanda Games Ltd Headquarters: Shanghai, ChinaAt the peak of its success, Mochi Media was welcoming 140 million monthly users to its website to play a host of games. Rather than catering to the serious gamer, Mochi had many little bitesize activities for users to enjoy. It was owned by Shanda Games, founded by Chen Tianquao, Chrissy Luo, and Chen Danian.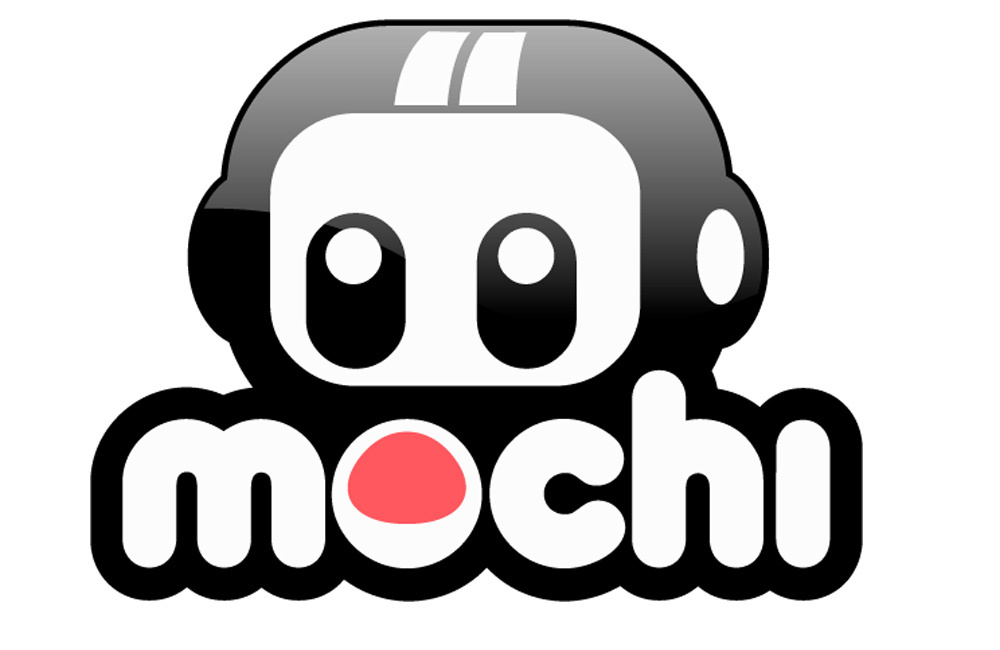 Mochi Media Inc ©Wikipedia.org Sadly, even with the backing of Shanda Games, Mochi couldn't compete with the ever-changing market and began to close down in 2014. The website is no longer in operation, much to the chagrin of fans that loved what it had to offer.Mochi Media is just one of many companies that have suffered over the last few years, perhaps thanks in part to the ever-growing world of apps and entertainment available on smartphones. All in all, it proved to be a waste of time and money for Shanda Games.26. LendingClub CorpHeadquarters: San Francisco, California Bought By: Shanda Group Headquarters: SingaporePeer-to-peer lending company LendingClub is a leader in its field, but like any other big business, it's had its ups and downs. In 2016, stock had plummeted. Chinese billionaire Chen Tianqiao thought it would be the perfect opportunity to make an investment.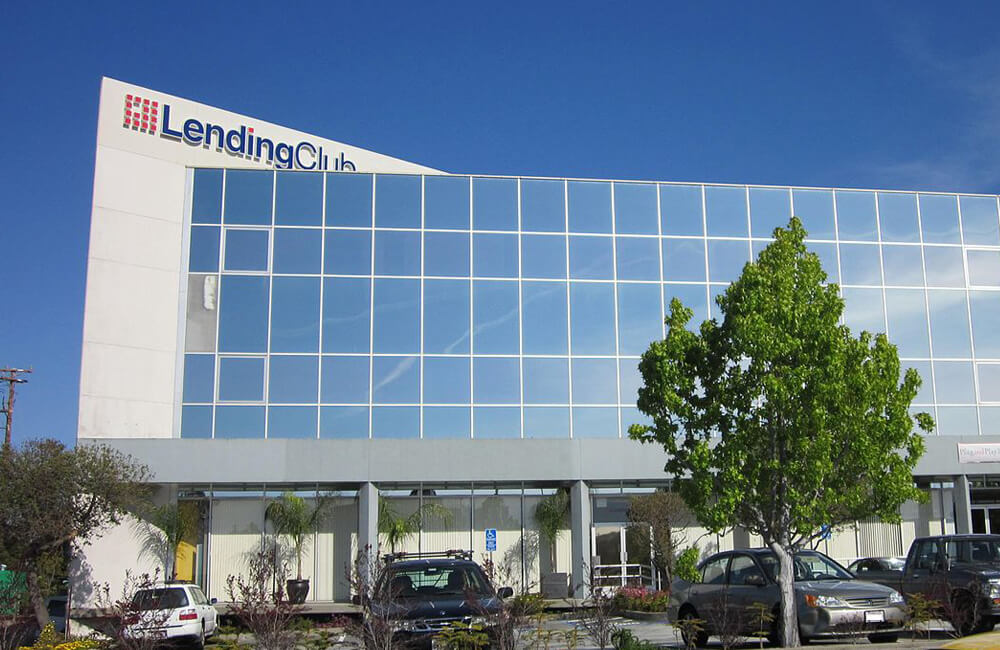 LendingClub Corp @PConfidential / Twitter.comAs the head of the Shanda Group, Tianqiao decided to buy close to 12% of the company. In a released statement, Shanda said it was "positive on its long-term prospects as (LendingClub) continues to evolve and refine its business." In total, the Chinese group spent over $148 million on 29 million LendingCulb shares.27. Electrolux AB (Eureka Brand)Headquarters: Medford, Mass. Bought By: Midea Group Headquarters: Beijiao town, Shunde District, Foshan, ChinaThe Eureka Vacuum Cleaner Company was founded 111 years ago in Detroit, Michigan. As you might expect, the household appliance makers have undergone some drastic changes since then. Swedish company AB Electrolux bought the business in 1974, but manufacturing continued in the United States.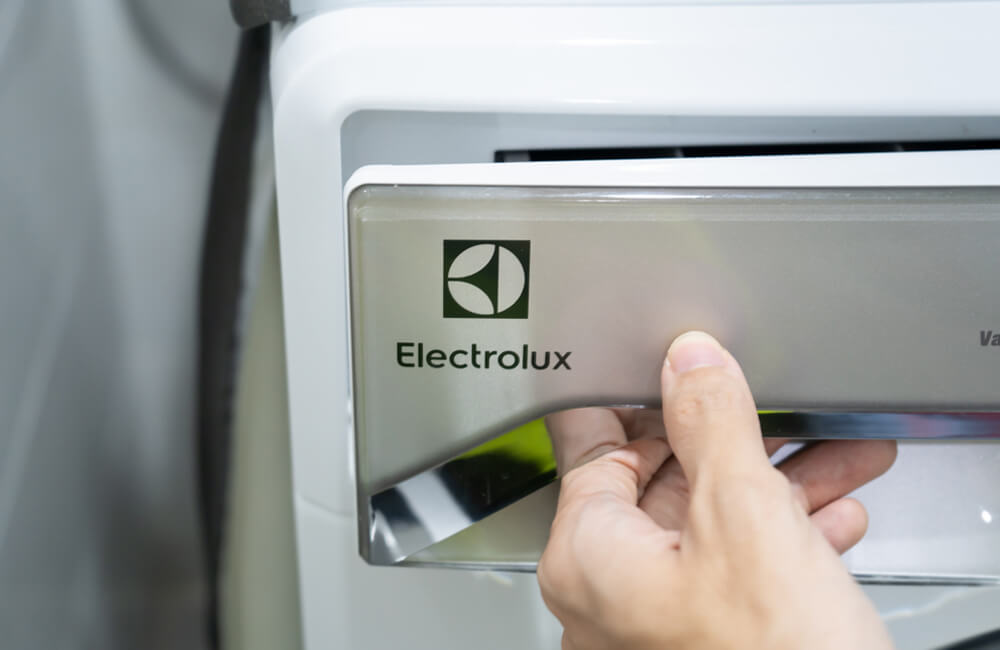 Electrolux AB (Eureka Brand) ©Wachiwit / Shutterstock.com In 2016, Eureka was sold once more to the Midea Group, who took over production of the products. According to the website, Midea prides itself on "humanizing technology", bringing in a revenue of $40.5 billion in the last financial year. It's unclear how much the China-based company spent on acquiring the business.28. Fisker Automotive IncHeadquarters: Anaheim, California Bought By: Wanxiang Headquarters: Hangzhou, Zhejiang province, ChinaOver the past few years, the automotive world has been in a race to produce the best electric vehicles that are both eco friendly and attractive. Fisker Automotive is best known for creating the Fisker Karma, one of the world's first top of the line plug-in hybrid cars. Despite producing over 2,450 vehicles since 2011, production ground to a halt when their battery supplier went bust.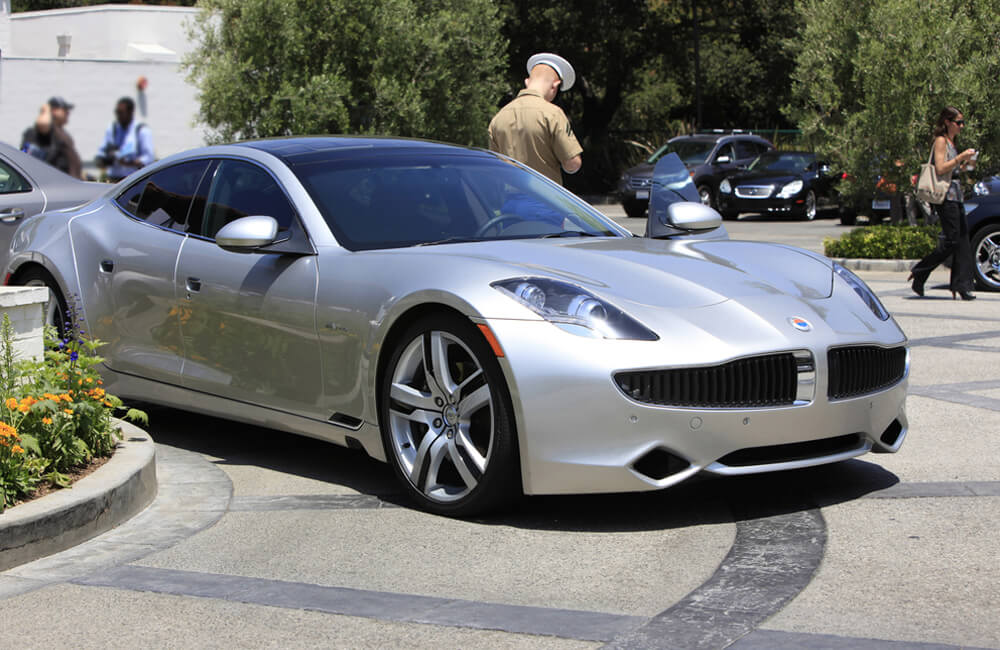 Fisker Automotive Inc ©Joe Seer / Shutterstock.com In 2014, Chinese company Wanxiang Group purchased the design for the Karma, along with the production site in Delaware. Although a lot of the Fisker branding was initially maintained, it was later changed to Karma Automotive in 2016.29. Lexmark International IncHeadquarters: Lexington, Kentucky Bought By: Apex Technology, PAG Asia Capital, Legend Capital Headquarters: Various locations in ChinaWhen it comes to laser printers and imaging products, Lexmark International has built up a solid reputation since it was founded almost 30 years ago in the early '90s. As the years have rolled by, the technology has become more and more advanced. Although it's American HQ is in Lexington, Kentucky, the company is actually owned by several Chinese companies.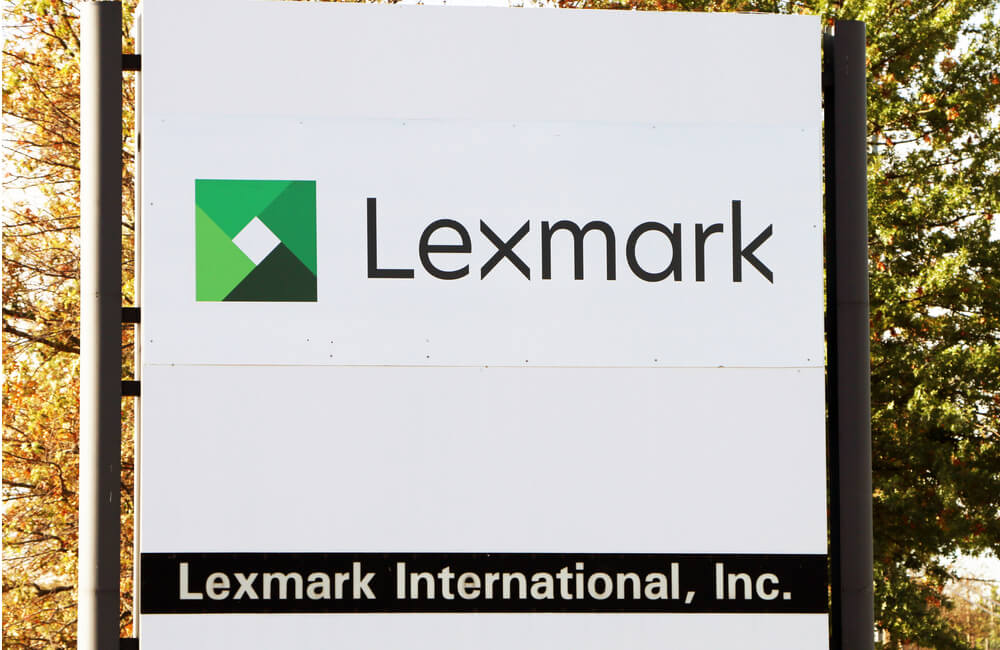 Lexmark International Inc ©James R. Martin / Shutterstock.com In 2016, Apex Technology, PAG Asia Capital, and Legend Capital came together to pool $3.6 billion into acquiring the company in full. Lexmark hoped it would help the business expand into the Asian market with ease.30. Fidelity & Guaranty LifeHeadquarters: Des Moines, Iowa Bought By: Anbang Insurance Group (Failed Acquisition) Headquarters: Beijing, ChinaFidelity and Guaranty Life Insurance Company help millions of people feel more secure in case the worst ever happens. That being said, the future of the company wasn't always so certain. F&G was owned wholly by Harbinger Group until it was opened up to the public in 2013.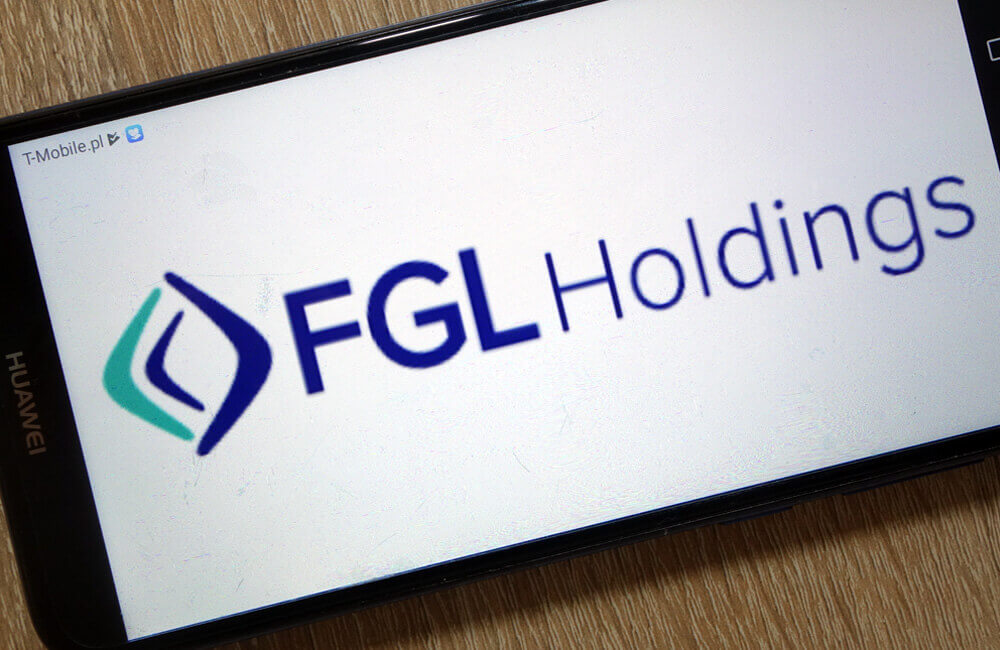 Fidelity & Guaranty Life Piotr Swat / Shutterstock.com Then, Anbang Insurance Group expressed an interest in making the purchase for $1.57 billion. Everything was set to go until the deal was terminated at the last minute. Instead, F&G was acquired by CF Corp in 2017 for an estimated $1.84 billion.31. NextVR IncHeadquarters: Newport Beach, California Bought By: CITIC Group Corp Headquarters: Beijing, ChinaEarlier this year, tech giant Apple bought NextVR, an exciting virtual reality company with a lot to offer. NextVR has some very special patented technology to its name that helps set it apart from other companies of its kind, but it may not have gotten where it is today without the help of CITIC Group Corp in 2016.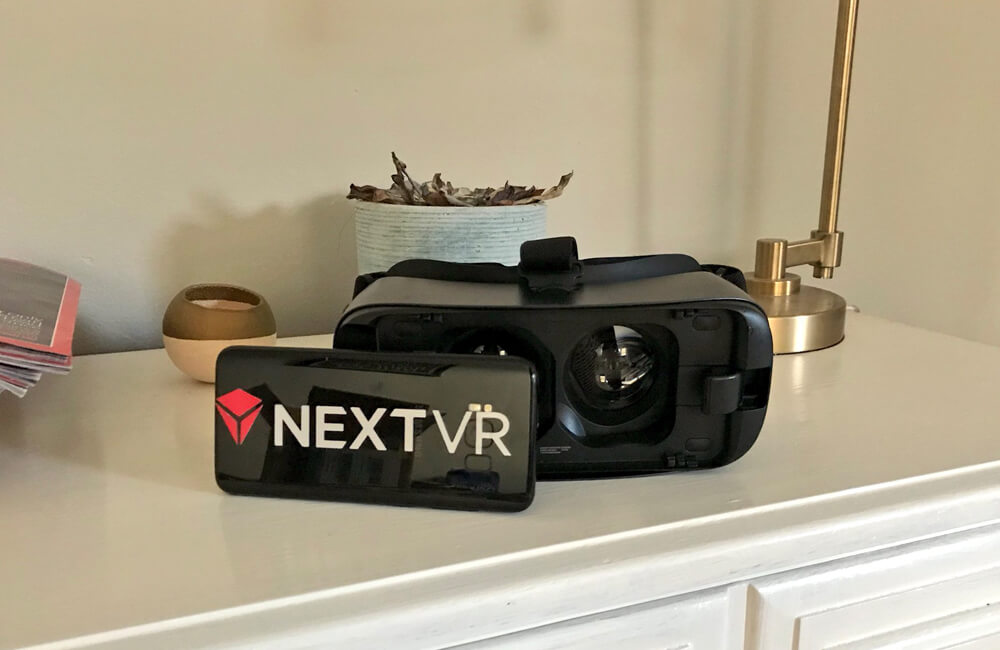 NextVR Inc @clevezirm / Twitter.com The Beijing-based company provided a very healthy cash injection of $20 million four years ago in a bid to help NextVR up their game. At the time, the company was shopping around for several different investors. CITIC just happened to be one of them.32. Zulily IncHeadquarters: Seattle, Washington Bought By: Alibaba Group Headquarters: Yuhang District, HangzhouZulily is a popular online shopping destination for many Americans as it sells anything you can think of, from toys to clothing and homeware. Although still a relatively young company at 10 years old, Zulily has managed to stay an active presence in a flooded marketplace.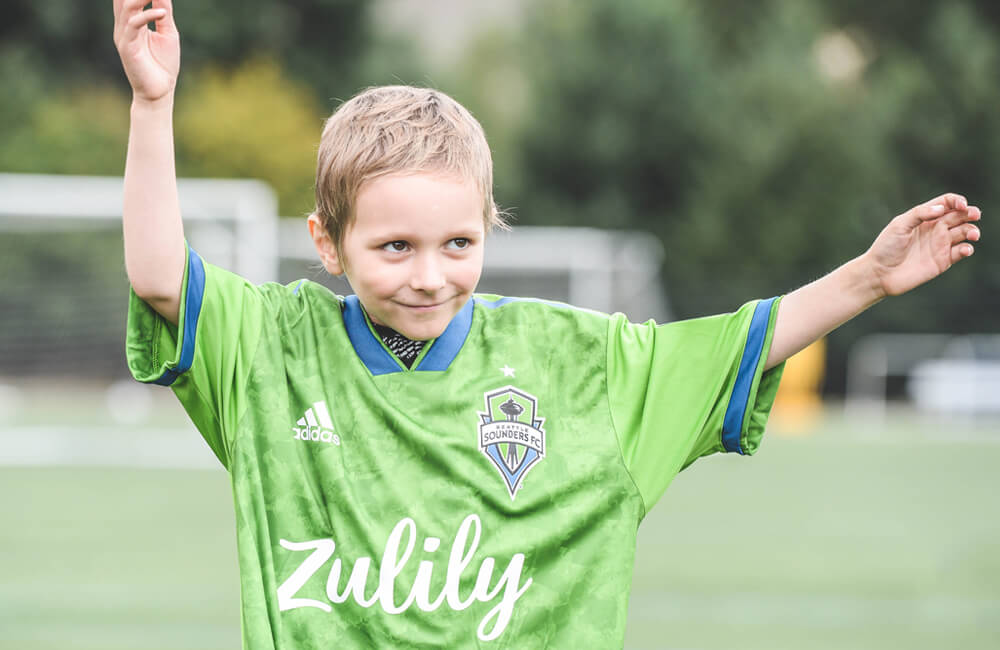 Zulily Inc @SoundersFC / Twitter.com In 2015, five years after its conception, Zulily gratefully accepted an offer by the Alibaba Group to purchase 4.8 million of its shares for around $56 million. While the Group owns around a sixth of the shares, it had previously owned about 5% of the company so its involvement wasn't entirely new.33. ShopRunner IncHeadquarters: San Mateo, California Bought By: Alibaba Group Headquarters: Hangzhou, ChinaLike many online e-commerce companies, ShopRunner continues to be popular amongst its returning visitors. However, there is always room for growth. In 2013, China's largest online commerce company bought a minority stake in ShopRunner for $75 million. To Alibaba, this was a minimal amount.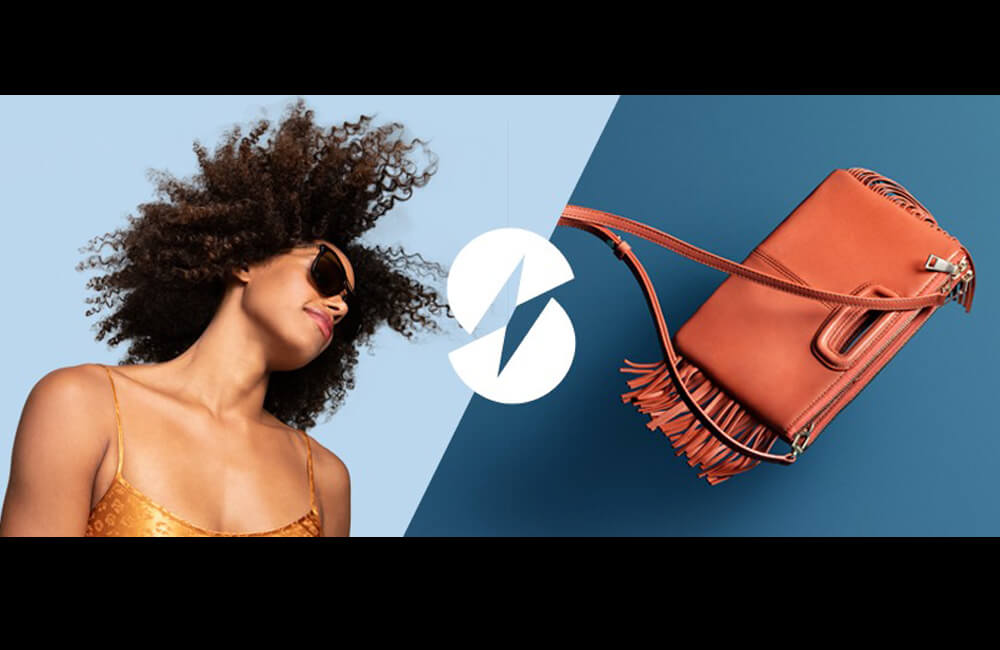 ShopRunner Inc @ShopRunner / Facebook.com "The acquisition, on the one hand, will help the company understand more about US operating principles. On the other hand, it is also beneficial to the integration of a number of Alibaba's overseas operations," said one expert, Lu Zhenwang. The partnership likely capitalized on the trending growth in the market at the time.34. Jennifer Convertibles IncHeadquarters: Woodbury, New York Bought By: Haining Mengnu Group Co. Ltd Headquarters: Haining City, JiaxingJennifer Convertibles Inc. first emerged in 1975 as a sofa bed manufacturer, growing to have multiple stores located in the United States. The Woodbury-based company filed for Chapter 11 in 2010 after a disastrous downturn in trading.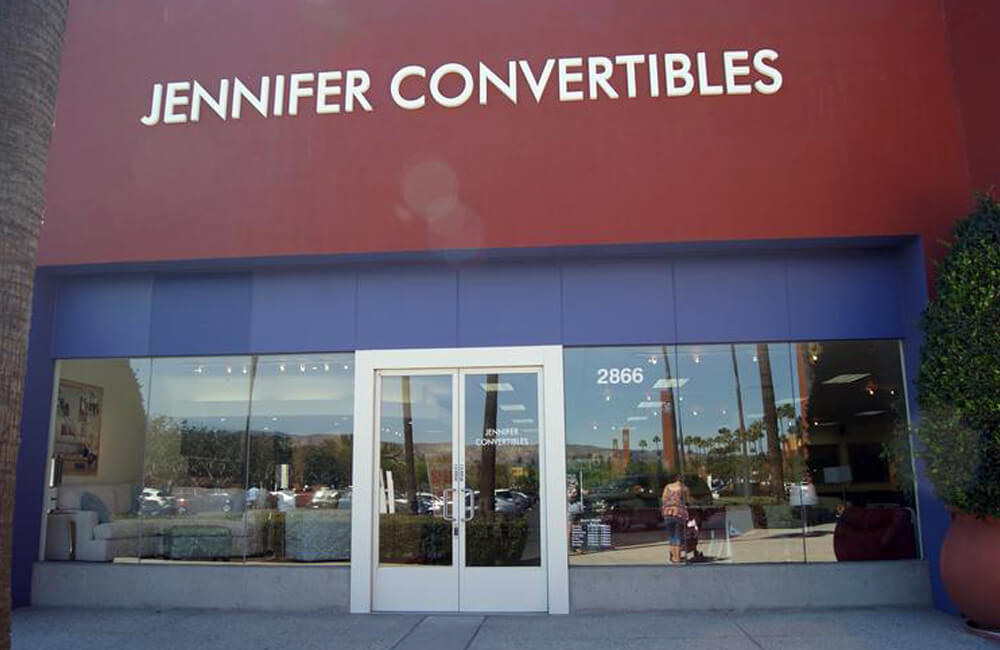 Jennifer Convertibles Inc @Fumnight71 / Twitter.com Haining Mengnu Group Co. Ltd had previously been a creditor, but turned into a buyer after the furniture company went bust. Instead of collecting the debt, the Group settled for 95% in common equity. At the time, Haining was owed $16.7 million by Jennifer Convertibles. Other creditors owed a substantial sum were Ashley, Klaussner, and Stratford/Caye.35. EIG Global Energy PartnersHeadquarters: Washington, D.C. Bought By: China Investment Corp Headquarters: Beijing, ChinaBack in 2012, EIG Global Energy Partners were the latest in a long line of companies gratefully receiving help from Chinese investors. China Investment Group acquired a minority stake in the Washington-based company. It's not known how big the stake was purchased by the CIC, or how much they spent.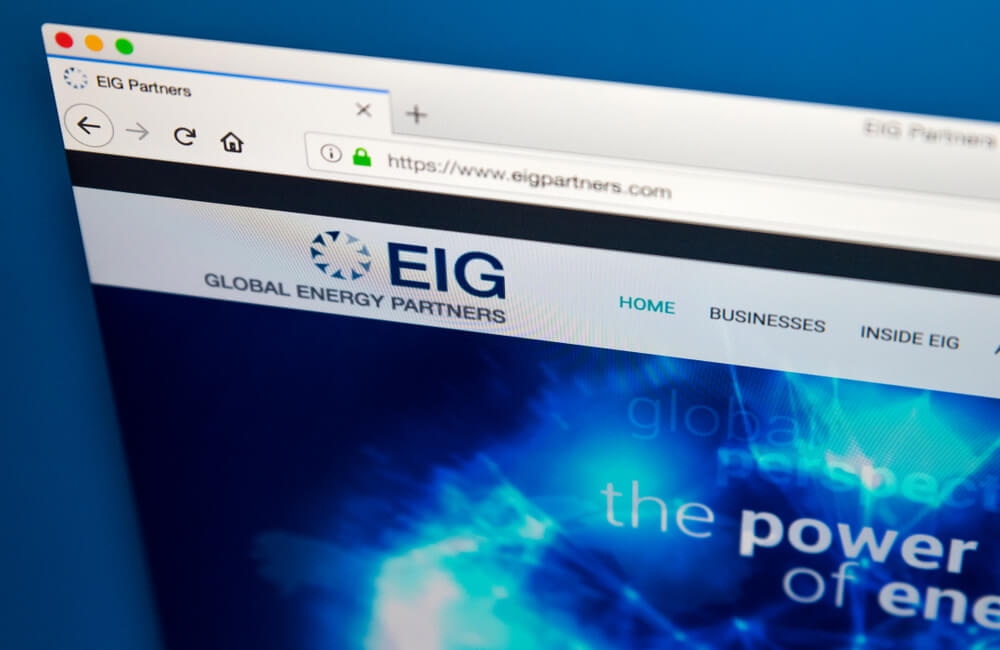 EIG Global Energy Partners ©chrisdorney / Shutterstock.com However, CIC is known for opening up its wallet when needed. Months before investing in EIG, it paid $240 million for 25% of South Africa's Shanduka Group. The Group also holds shares in the UK company Thames Water which are likely worth between £600-700 million.36. Pocket Gems IncHeadquarters: San Francisco, California Bought By: Tencent Headquarters: Shenzhen, ChinaMobile phone games have been on the up and up for years now, ever since smartphones began to evolve. These days, everyone has a game in their pocket. Pocket Gems might be based in America's tech capital of San Francisco, but it's partially owned by Tencent, who operate from Shenzhen in China.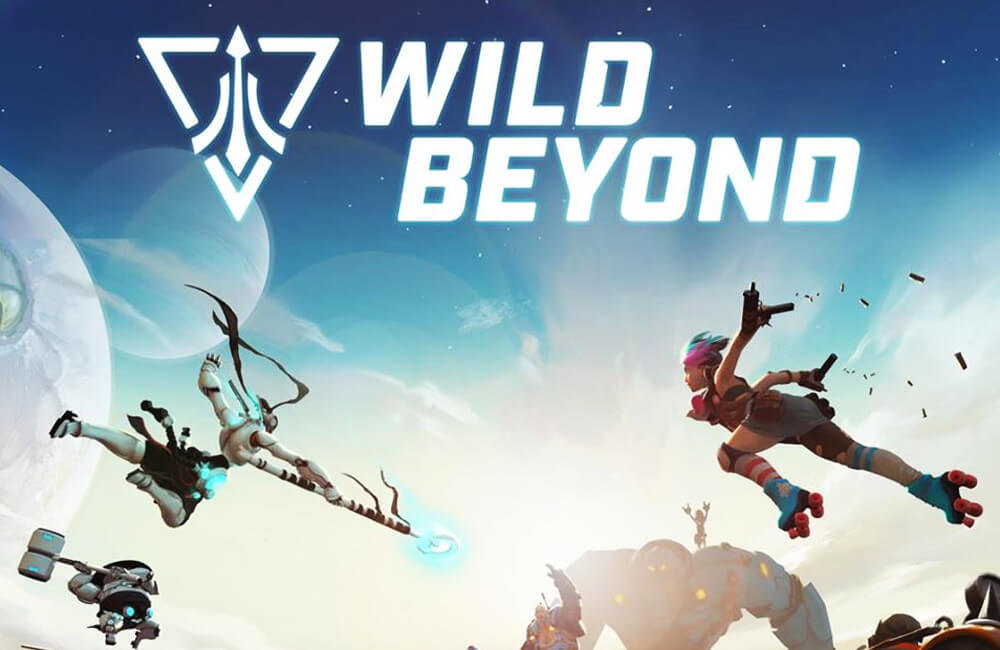 Pocket Gems Inc @PocketGems / Facebook.com Although the company has been a stakeholder for quite some time, they upped their stake in 2017 and injected a further $90 million. As a result, the percentage owned by Tencent rocketed from 20% to around 38%. This bigger investment helped Pocket Gems improve their already popular games to no end.37. Legendary Entertainment GroupHeadquarters: Burbank, California Bought By: Dalian Wanda Group Headquarters: Beijing, ChinaAfter successfully purchasing AMC and testing the waters in the movie world, Dalian Wanda decided to up the ante in 2016 and purchase their very own movie studio. Legendary Entertainment Group signed over ownership to the investment group for a healthy $3.5 billion.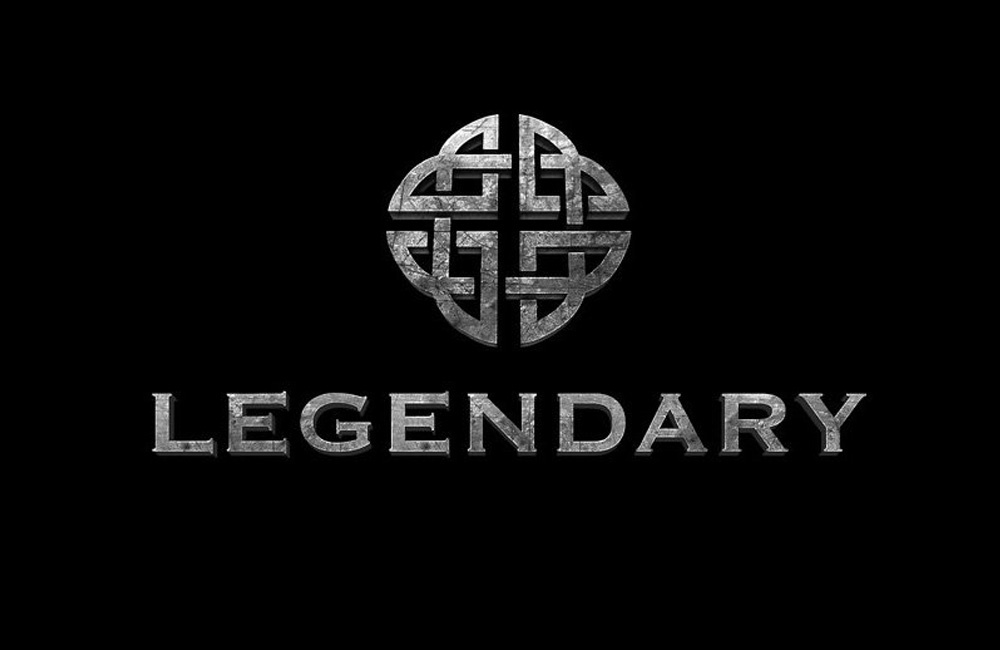 Legendary Entertainment Group @storiesflowcom / Twitter.com Dalian Wanda wanted to fully absorb LEG into its already existing portfolio of brands but instead decided to keep it operating as normal for the time being. Movies like Kong: Skull Island, Pacific Rim: Uprising, Jurassic World: Fallen Kingdom, and Skyscraper have been made since the deal was made four years ago.38. NaturalPoint IncHeadquarters: Corvallis, Oregon Bought By: Planar Systems, Leyard Optoelectronic Headquarters: Shenzhen, ChinaOptical tracking is a complex business, but thankfully for NaturalPoint Inc they know exactly what they're doing. In 2016, they entered into a merger with Planar Systems. While Planar is operated in America, they're owned by Shenzhen-based company Leyard.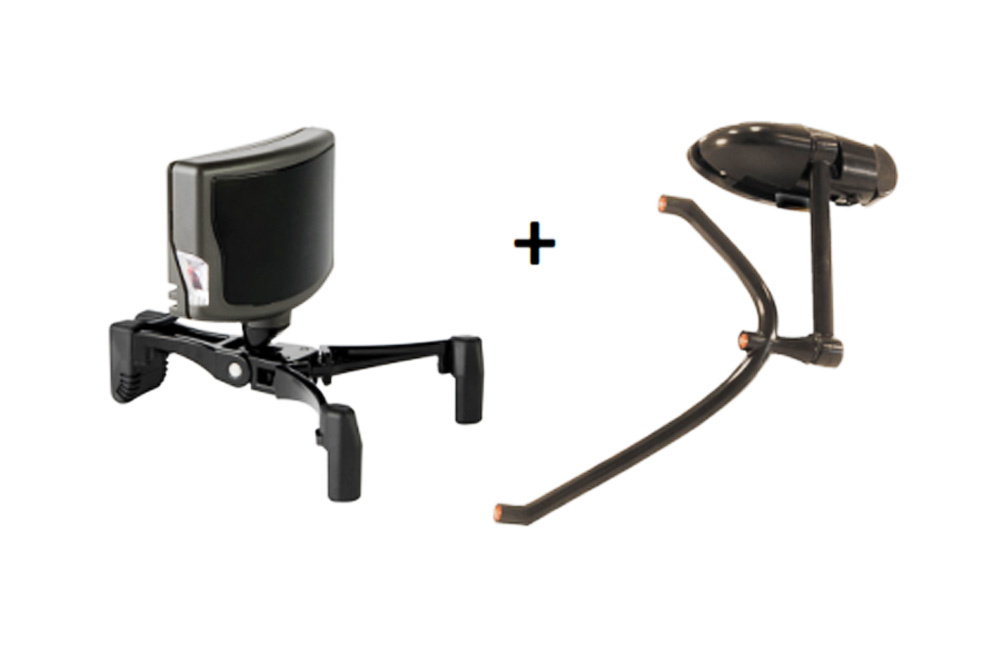 NaturalPoint Inc @RussTechMtIsa / Twitter.com $125 million exchanged hands, with both companies hoping to break boundaries in the virtual reality sector and beyond. "We believe these two companies will complement each other and create significant opportunities for growth," explained Zach Zhang at the time. "This acquisition demonstrates our ongoing commitment to building capabilities in engineering, manufacturing, marketing, and sales in North America and internationally."39. Evenflo Co IncHeadquarters: West Chester, Ohio Bought By: Goodbaby International Headquarters: Kunshan, Suzhou, ChinaInfant feeding company Evenflo has been around since 1920, feeding the children of America as well as supplying goods to stores like Babies "R" Us and Walmart. In 2014, Kunshan-based company Goodbaby International added Evenflo to its extensive worldwide portfolio.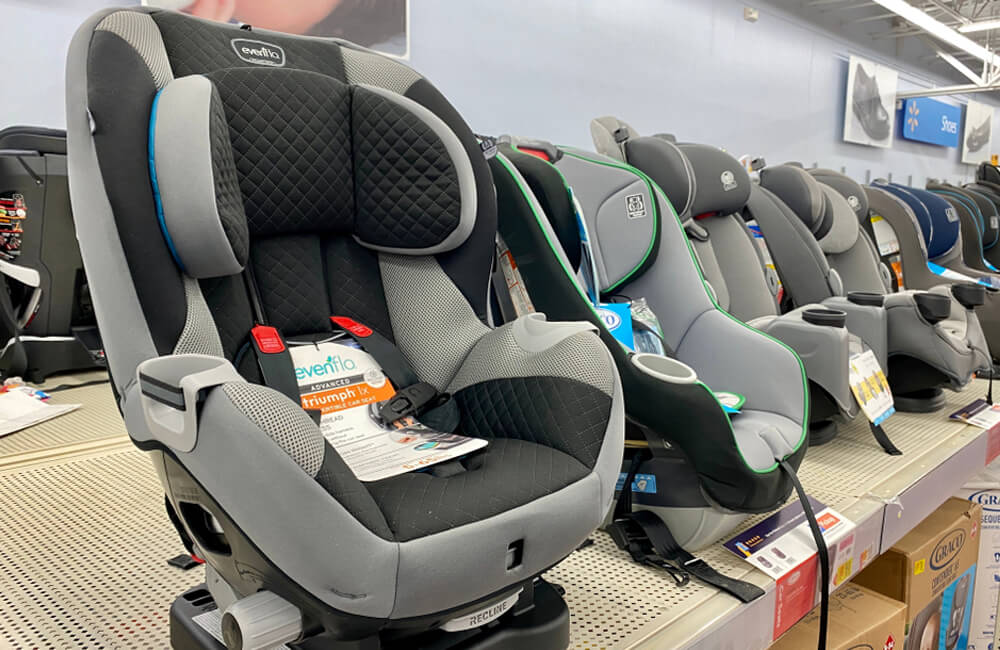 Evenflo Co Inc ©ZikG / Shutterstock.com "We are delighted to welcome Evenflo into Goodbaby's portfolio of brands. Together with CYBEX which we acquired earlier this year, we believe the addition of Evenflo will augment the Group's product offering, and provide a strong platform for the Group in the overseas markets," explained CEO Song Zhenghuan. He went on to say the deal was a "key step" in the group's global business model.40. Strategic Hotels & Resorts IncHeadquarters: Chicago, Illinois Bought By: Anbang Insurance Grou Headquarters: Beijing, ChinaStrategic Hotels & Resorts Inc is a hotel chain company, currently with 17 luxury hotels within the United States, and uniquely, one hotel in Germany. The successful company was founded in 1997, by real estate investor and philanthropist Laurence S. Geller.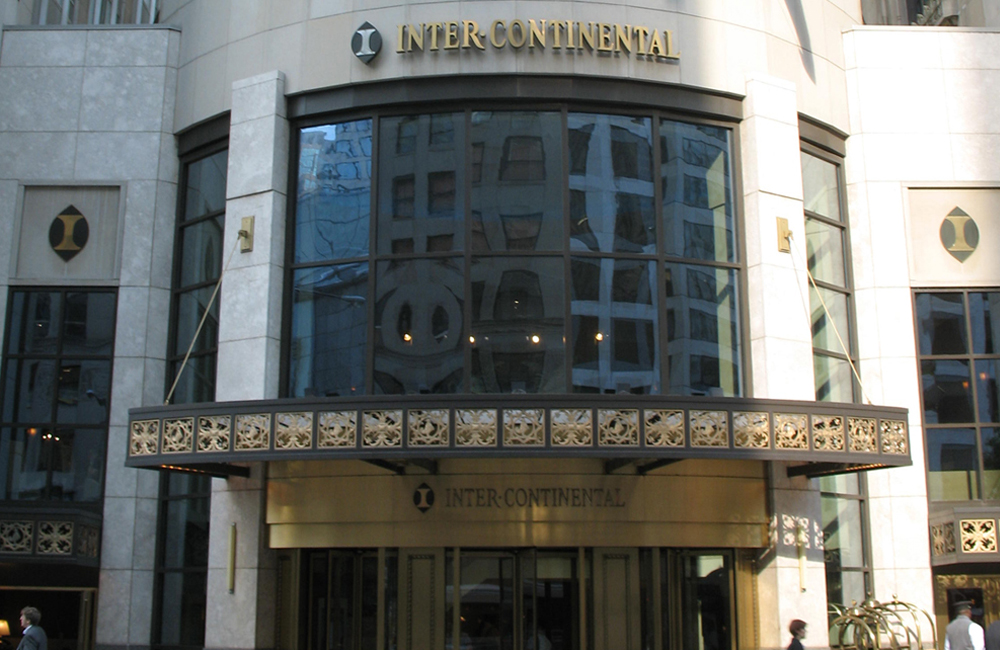 Strategic Hotels & Resorts Inc ©Wikimedia.org In 2016, the company was bought out by the Chinese company Anbang Insurance Group, for a reported $6.5 million. The initial deal fell through however, and they ended up buying the company for $1 million less, as one of their properties was forbidden from being sold by the US government for its proximity to a navy base.41. Oneworld Star International Holdings LtdHeadquarters: Los Angeles, California Bought By: Shangying Global Headquarters: Shanghai, ChinaLeading clothing manufacturer Oneworld Star International landed on its feet in 2016 when it was purchased by Shangying Global. The Chinese company spent over $280 million on the purchase, also acquiring Apparel Production Services at the same time and thus conquering the American market.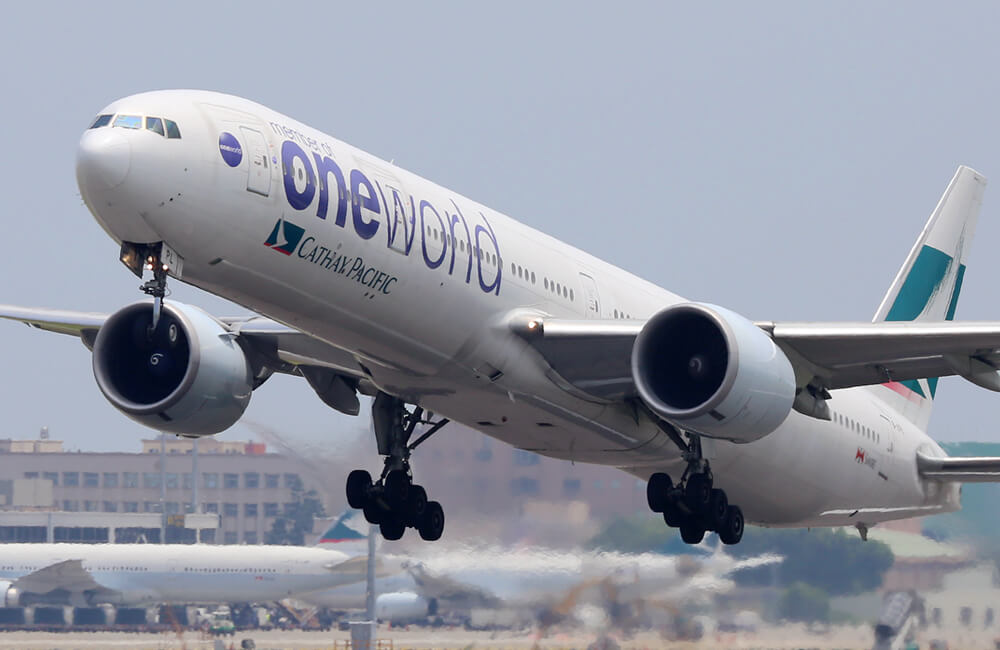 Oneworld Star International Holdings Ltd / Wikimedia.org After spending so much money in the fashion business, Shangying gained a significant foothold in the States, putting it in a much better position to purchase further companies in the future and expand its grip on the apparel industry. Shangying is now at the helm of a large portion of textiles production. Now, Shinyang oversees a large portion of the textiles production for popular brands like Under Armour.42. Sotheby'sOriginal Headquarters: New York, NY Purchased By: Taikang Life Insurance Co Ltd Country: ChinaWhat does a luxury broker of fine and decorative art and a life insurance company have in common? The answer is more complex than you might think. Sotheby's was founded in London in 1744 before setting up shop in New York City and opening locations around the world.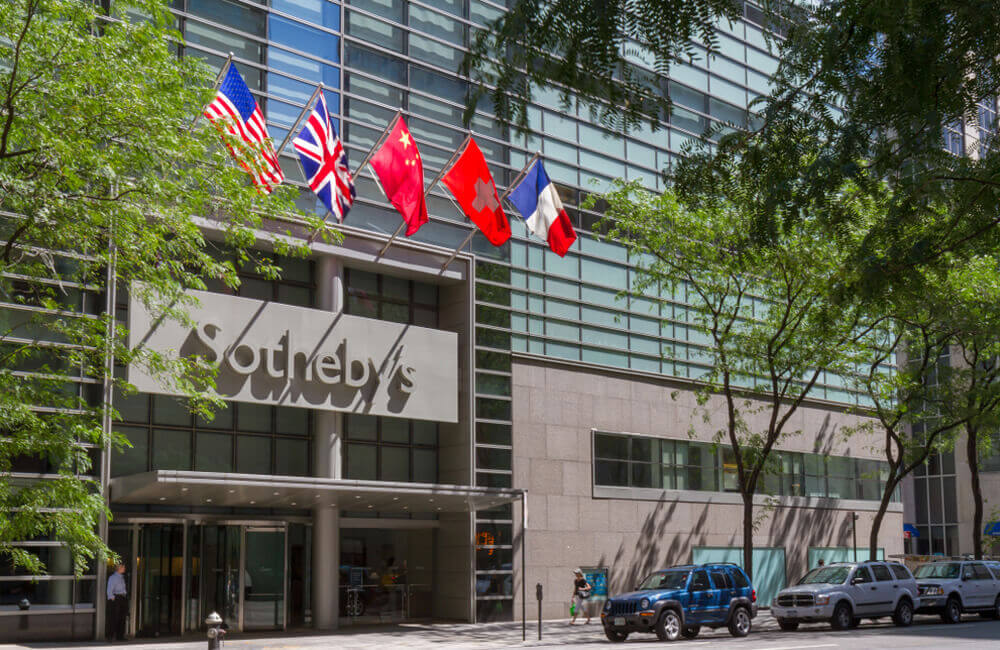 Sotheby's ©mm7 / Shutterstock.com In 2016, Chinese life insurance company Taikang Life was announced as Sotheby's newest majority shareholder. Taikang held that position until 2019 when the company was bought by French-Israeli titan Patrick Drahi. It's unclear what happened to Taikang's 13.5% stake or if they're still in partnership with Drahi.43. Dearborn Mid-West Co LLCHeadquarters: Taylor, MI Bought By: Hubei Huachangda Intelligent Equipment Co. Ltd Headquarters: Hubei, ChinaWith a company name like Dearborn Mid-West Co LLC, many may assume that the design and integration business would be entirely born and bred in America. While that may be the case, Dearborn evolved and was bought by Hubei Huachangda Intelligent Equipment Co. Ltd.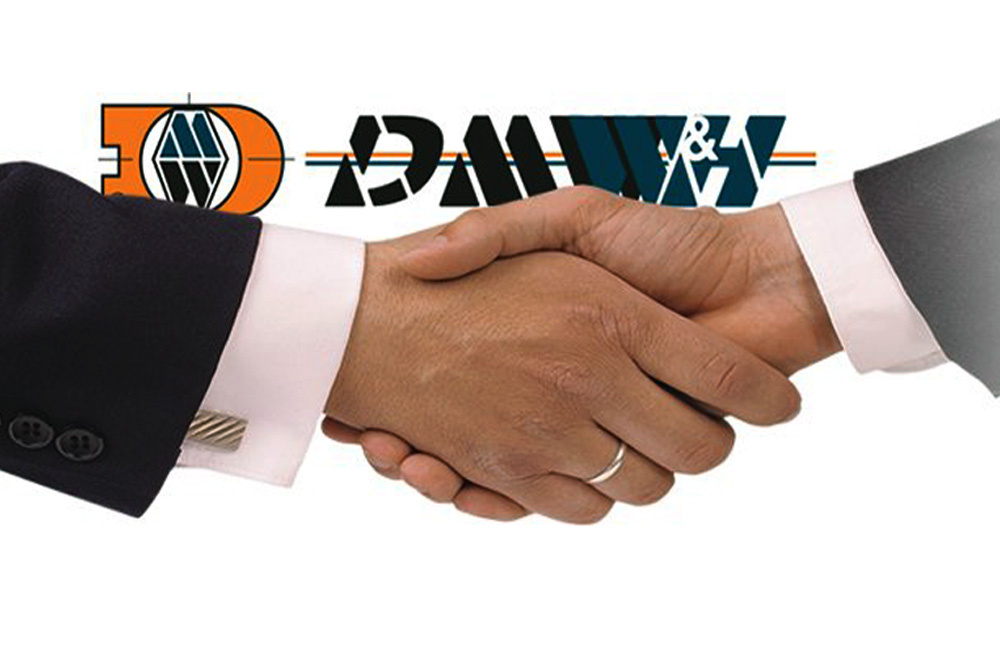 Dearborn Mid-West Co LLC @SupplyChain247 / Twitter.com The company indirectly controls Dearborn Mid-West as a subsidiary, meaning that it stays out of many of the bigger decisions. The purchase was made official in 2014 when the Chinese manufacturer bought the then Nevada-based company in a quiet deal. As of 2020, the American headquarters for Dearborn is in Taylor, MI.44. OmniVision Technologies IncHeadquarters: Santa Clara, California Bought By: Will Semiconductor Co. Ltd. Headquarters: Shanghai, ChinaThe deal brokered between OmniVision Technologies Inc. and Shanghai-based company Will Semiconductor Co. Ltd was so quiet that it didn't become public knowledge until a year later in 2019. According to documents published in April of that year, over $2.1 billion exchanged hands.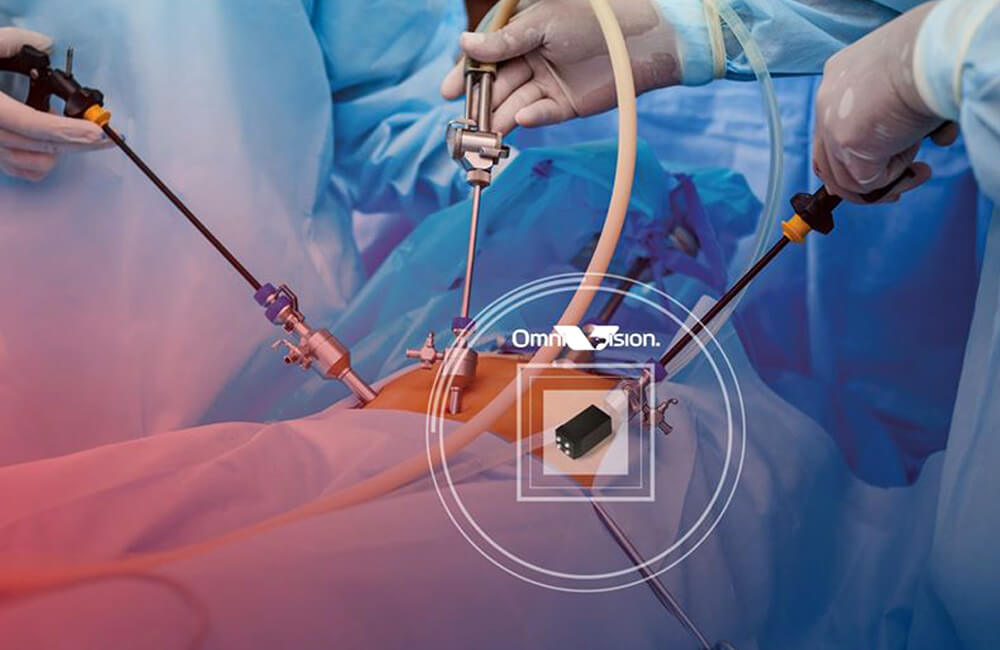 OmniVision Technologies Inc @OmniVisionOfficial / Facebook.com With little to no fanfare and no public statement released, the details of the sale remain unclear. However, the company first became involved with Chinese investors in 2015 when several chinese companies banded together to pay $1.9 billion for the California-based business. Will Semiconductor Co. Ltd is not a well-known company by any means, making the takeover somewhat of a mystery.45. Baby Trend IncHeadquarters: Fontana, California Bought By: Alpha Group Headquarters: Canton, ChinaBaby Trend Inc specializes in all things baby, from highchairs and car seats to travel systems and diaper pails. The business continues to grow, especially after the 2016 purchase made by Canton's Alpha Group.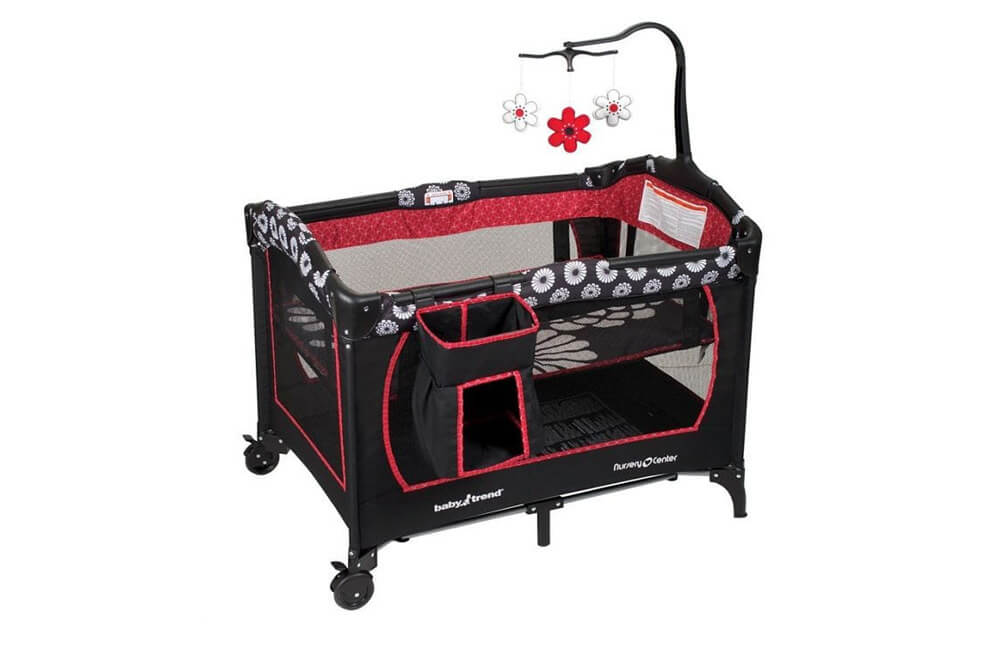 Baby Trend Inc @babymobilestore / Facebook.com "We are excited to offer safe, educational, and entertaining solutions to infants and their caregivers around the world," said Wang Jing, the VP of Alpha. "Acquiring Baby Trend will allow us to bring our innovative technology and outstanding intellectual properties into a whole new category, while showcasing our existing expertise in the baby and infant market globally."46. Chesapeake Energy CorpHeadquarters: Oklahoma City, Oklahoma Bought By: Sinopec Headquarters: Beijing, ChinaOil and gas has always been a huge industry that's dominated the world. Back in 2013, Beijing's Sinopec spent $1 billion on a stake in a natural-gas field between Oklahoma and Kansas, owned by the Chesapeake Energy Corp.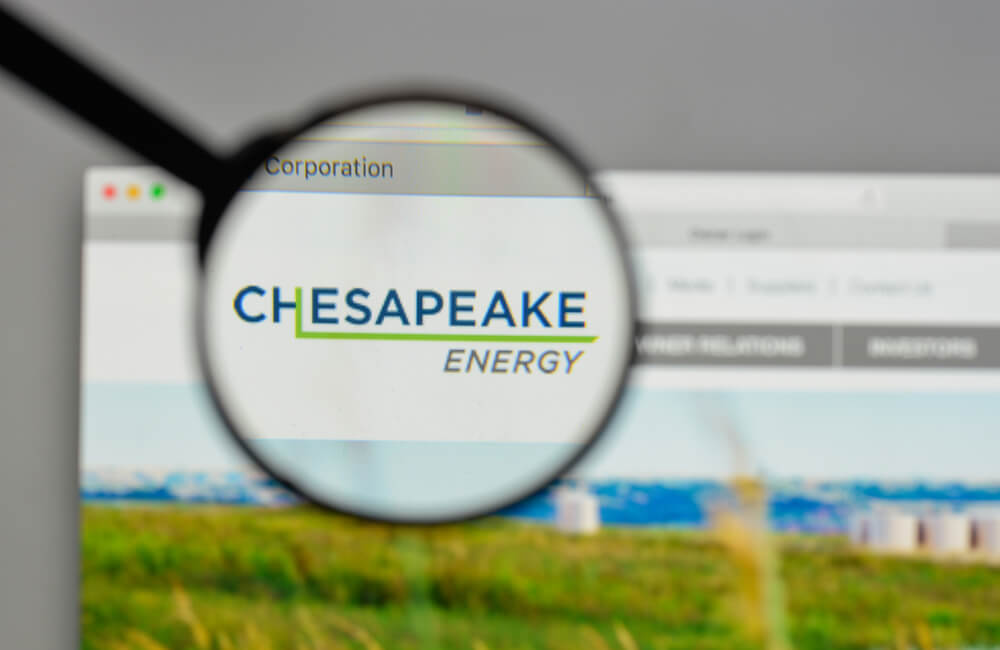 Chesapeake Energy Corp ©Casimiro PT / Shutterstock.com "While Chesapeake has many quality assets, Chinese oil companies care more about their drilling and shale-fracking technology," said expert Laban Yu. "The reason Chinese oil companies have gone after Chesapeake in the past year was also because they wanted to apply the technology to tap the world's No.1 shale gas reserves in China."47. University of Texas MD Anderson Cancer CenterHeadquarters: Houston, Texas Bought By: Concord Medical Services Headquarters: Beijing, ChinaBack in 2012, many eyebrows were raised when 20% of The University of Texas M.D. Anderson Cancer Center Proton Therapy Center was acquired by Beijing-based company Concord Medical services. Although the purchase didn't directly affect the University's ownership stakes, it did boost Concord's profile.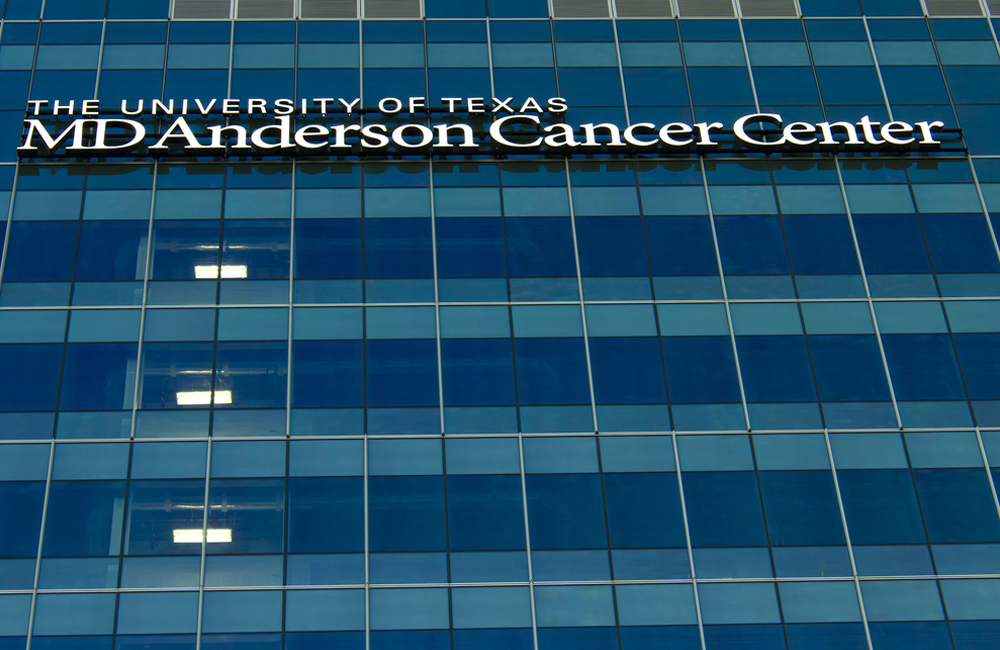 University of Texas MD Anderson Cancer Center ©Andriy Blokhin / Shutterstock.com "Proton treatment has become a widely accepted method of radiation therapy," said Dr. Jianyu Yang, Concord Medical chairman and CEO. "Concord Medical plans to build and operate two proton centers in China. This transaction will enable us to gain valuable experience and knowledge of the operations of a proton therapy center from the world leader in proton therapy cancer care."48. MicuRX Pharmaceuticals IncHeadquarters: Hayward, California Bought By: Delian Capital and BVCF Headquarters: Beijing, ChinaPharmaceuticals company MicuRX are constantly looking to make advancements in the field, but it's a very expensive business. In 2017, they struck a deal with Delian Capital and BCVF and their affiliates for over 100 million yen to fund ongoing research for oral antibiotics. This partnership also helped them secure a Chinese NDA filing.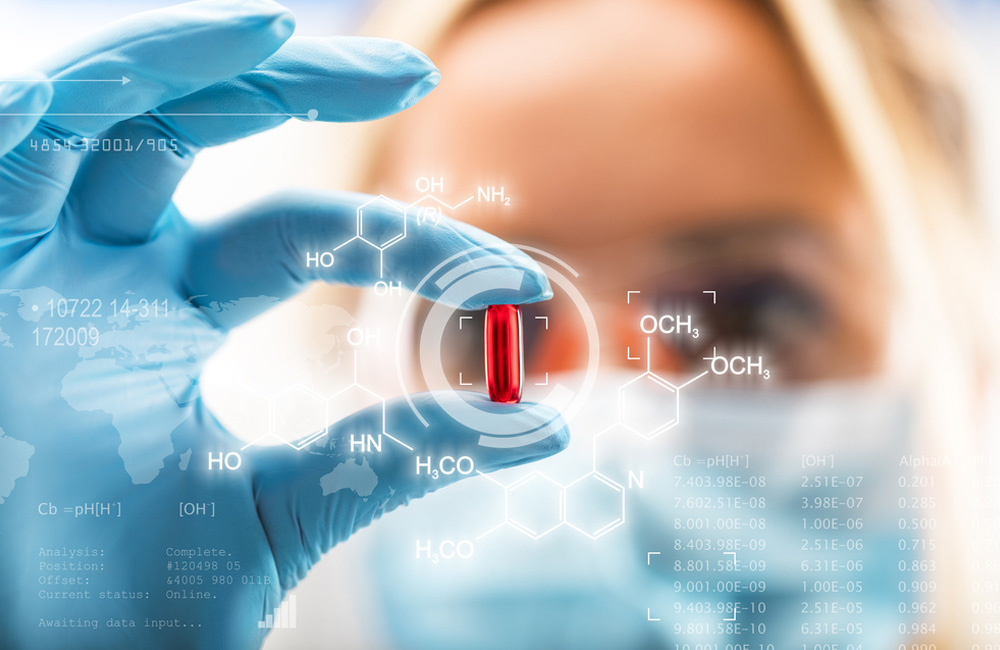 MicuRX Pharmaceuticals Inc ©Oleksiy Mark / Shutterstock.com "We are thrilled to meet the high expectations for clinical performance of contezolid acefosamil. With this additional funding provided by our long-standing investors and their affiliates, we are quickly advancing our clinical development programs both in the USA and China," stated Zhengyu Yuan, Ph.D., the CEO.49. Sea WorldHeadquarters: Orlando, FA Bought By: Zhonghong Zhuoye Headquarters: ChinaThe SeaWorld theme park chain has been going for 56 years, for better or for worse. The parks were owned by Busch Entertainment Group, but this all changed in 2009 when they were sold to Blackstone Group. Blackstone held onto the venture until 2017 when they sold the majority of their stake in a public offering.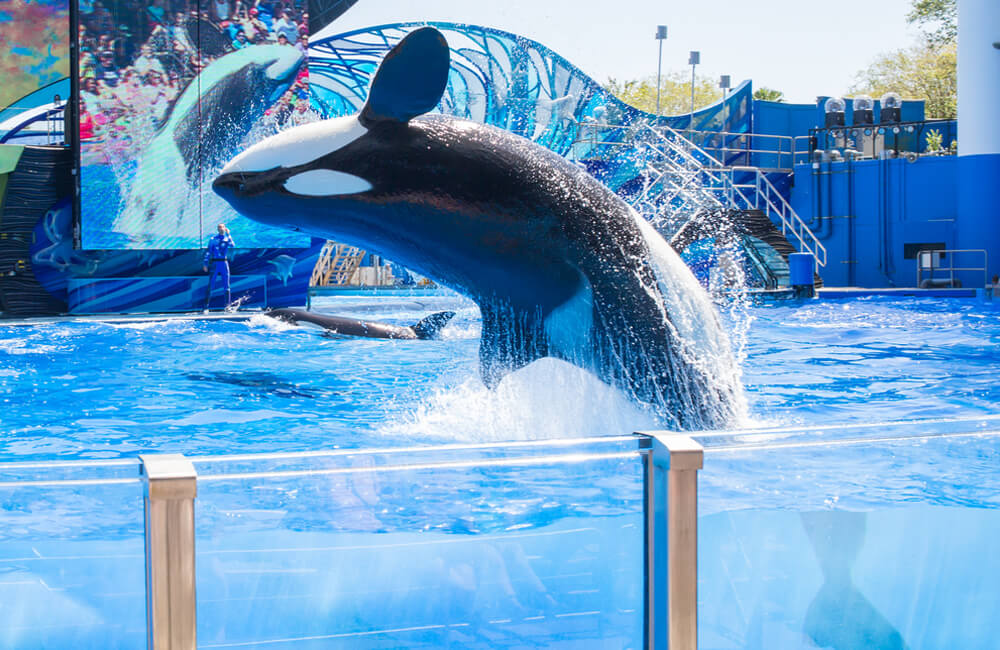 Sea World ©Ami Parikh / Shutterstock.com One of the buyers was Zhonghong Zhuoye. Two of the executives, Yoshikazu Maruyama and Yongli Wang, became board members once the deal was completed. Plans were soon unveiled in a bid to generate $14 million in profit for the theme parks over the following three years.50. 21st Century FoxHeadquarters: New York City Bought By: Bona Film Headquarters: BeijingThe glittering lights of Hollywood and the looming presence of 21st Century Fox has been part of the American dream since the days of Marilyn Monroe, but the company itself is no longer 100% American. In 2014 Beijing's Bona Film bought 19% of Fox for $70 million.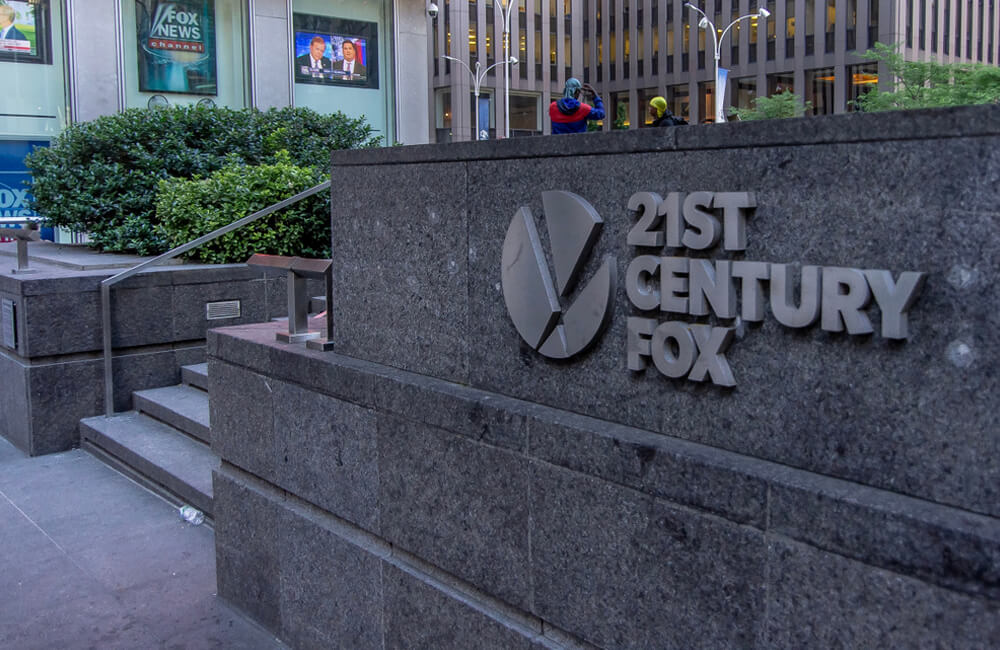 21st Century Fox RozenskiP / Shutterstock.com The following year, Bona poured in $235 million into a slew of upcoming movies that the movie studio was producing. Through the financing body TSG, Bona was able to help several blockbusters get off the ground. TSG had done it in the past with movies like The Martian and X-Men Days of Future Past.51. Starwood Capital Group Management LLCHeadquarters: Miami Beach, Florida Bought By: China Life Insurance Co. Ltd Headquarters: Beijing, ChinaWhen Starwood Capital Group Management LLC launched in 1991, its founders Barry Sternlicht and Robert Faith weren't afraid to make big purchases. In 1994, they teamed up with Goldman Sachs to purchase Westin Hotels and Resorts, splashing $561 million. The sale really put them on the map.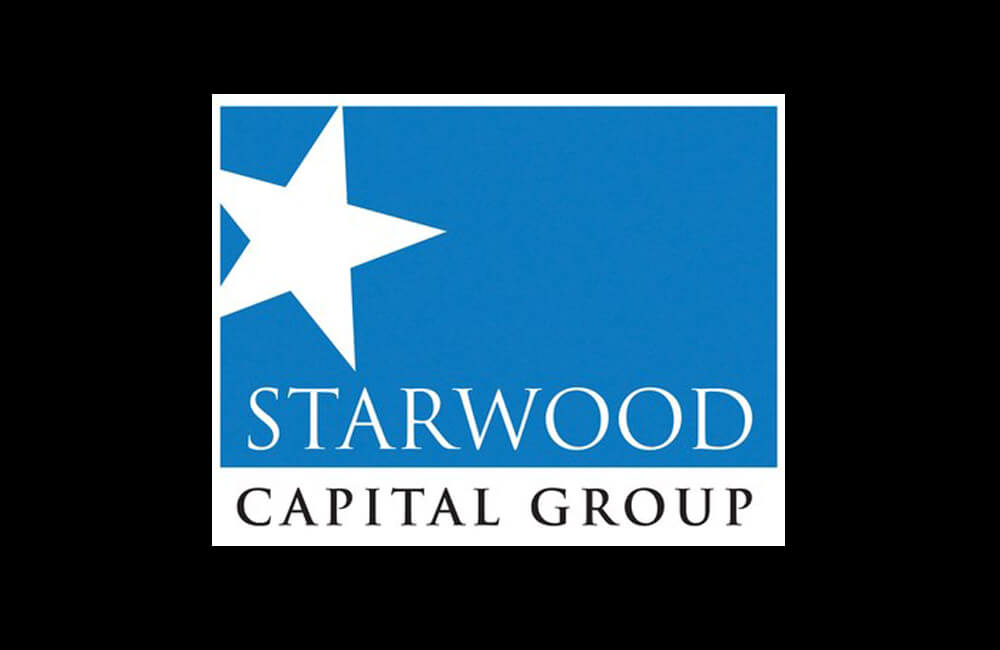 Starwood Capital Group Management LLC ©Wikipedia.org The cash was rolling in, but every prime business needs investors to keep things moving. In 2016, China Life Insurance Co. Ltd partnered with Starwood to inject $2 billion into select-service hotels. "We are thrilled to embark on a partnership that represents a first-of-its-kind relationship for our firm," said Sternlicht at the time.52. Warner MusicHeadquarters: New York Bought By: Tencent Headquarters: Nanshan District, ShenzhenWarner Music is a huge name in the recording industry, with its HQ in the Big Apple. As one of the three biggest labels (alongside Universal Music Group and Sony) its impact on the industry can't be underestimated. American company Access Industries holds the majority stake in the company with 86.3%, but Tencent holdings owns 1.6%.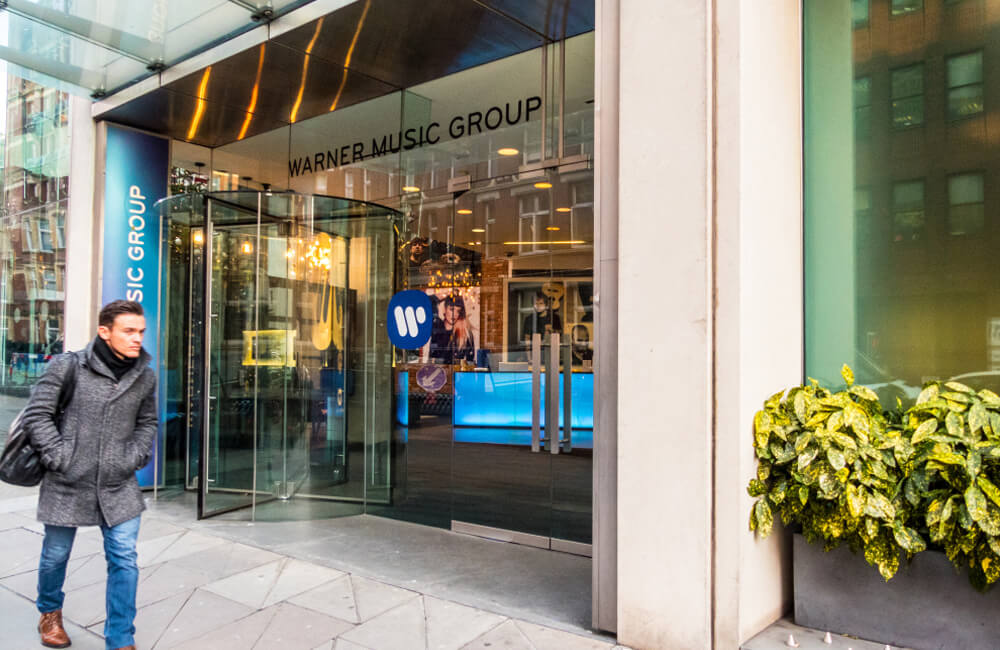 Warner Music ©Chrispictures / Shutterstock.com On paper, 1.6% sounds like a minute figure, but in reality, it's still a sizable amount. The company bought its $200 million stake in the New York based business in mid-2020. Interestingly, Tencent also has stakes in Universal.53. RedditHeadquarters: San Francisco, California Bought By: Tencent Headquarters: Nanshan District, ShenzhenReddit first popped up online 15 years ago, growing to become a place where users can find information on niche subjects, or simply find a sense of community. Billed as a social media news site, the platform was created by Steve Huffman, Aaron Swartz, and Alexis Ohanian.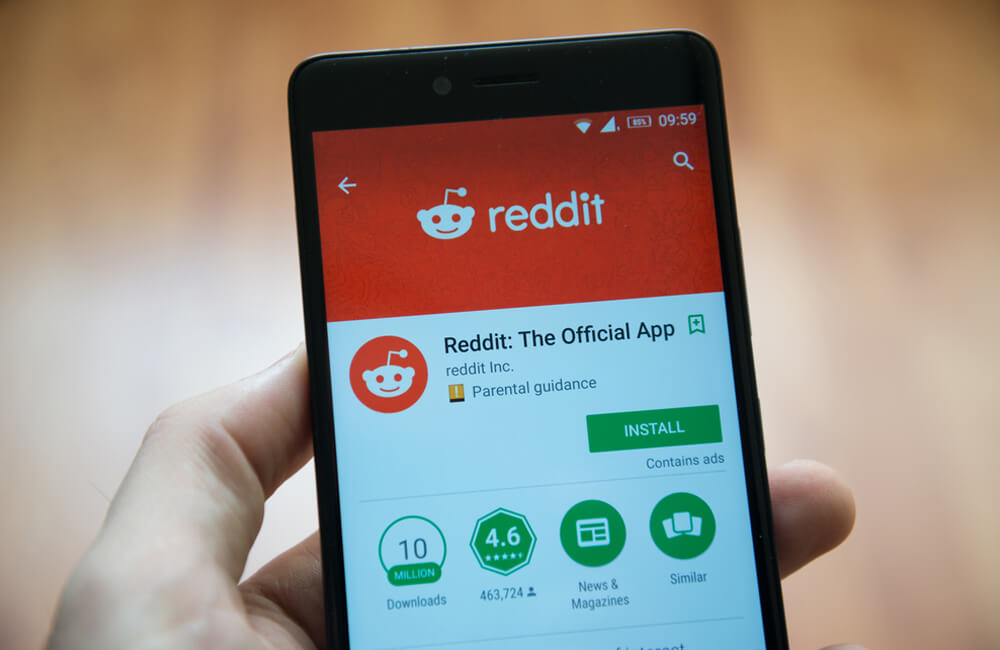 Reddit ©Pe3k / Shutterstock.com At the start of 2019, Tencent invested $150 million into the site, but the details of the deal remain undisclosed. We don't know exactly what percent the company got for their large cash injection, but the partnership helped Reddit's value jump to $3 billion from a previous valuation of $1.8 billion.54. E-land FootwearHeadquarters: Unknown Bought By: Xtep International Headquarters: Hong KongMany people may know E-Land Footwear USA as the owner of K-Swiss, but the company itself was sold to Xtep International in 2019. Hong Kong-based Xtep forked out $260 million to acquire the business, swallowing the California K-Swiss brand along with it.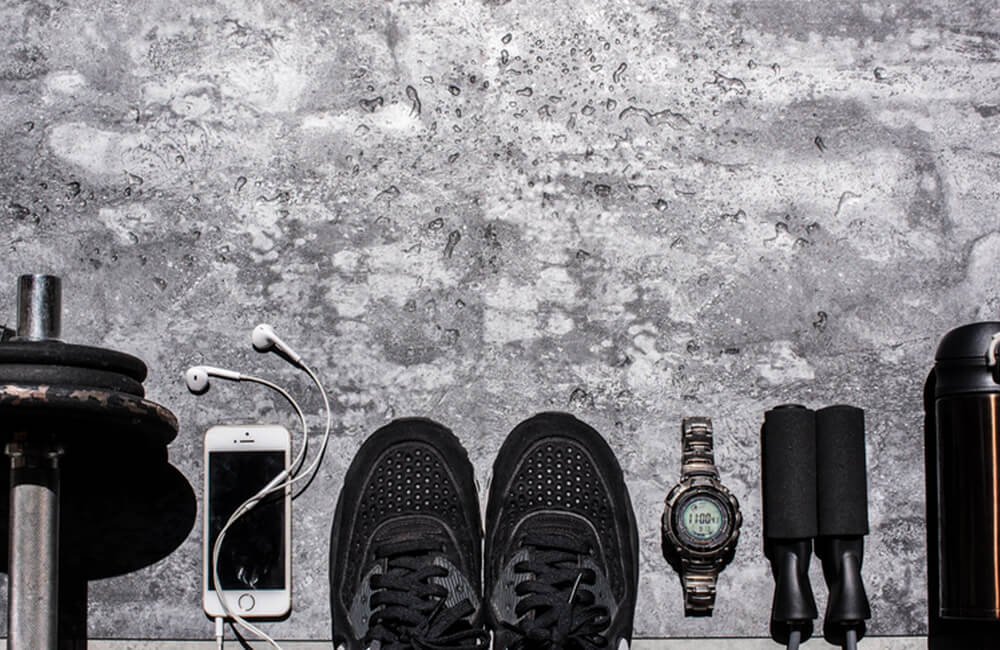 E-land Footwear @NBDPress / Facebook.com In a statement regarding the purchase, Xtep's managing director Ding Shui Po explained what the purchase meant for the company. "Not only will it strengthen Xtep's foothold in the expanding Chinese sportswear market, but it will also provide us with growth opportunities in untapped overseas markets such as Southeast Asia."55. GNCHeadquarters: Pittsburgh, PA Bought By: CITIC Headquarters: BeijingGNC has enjoyed a prime position in the health food market for decades. The company dates all the way back to 1935 but has faced its fair share of tough times over the past few years with steadily decreasing numbers. In 2018, Chinese company CITIC Capital bought 40% of GNC for $300 million.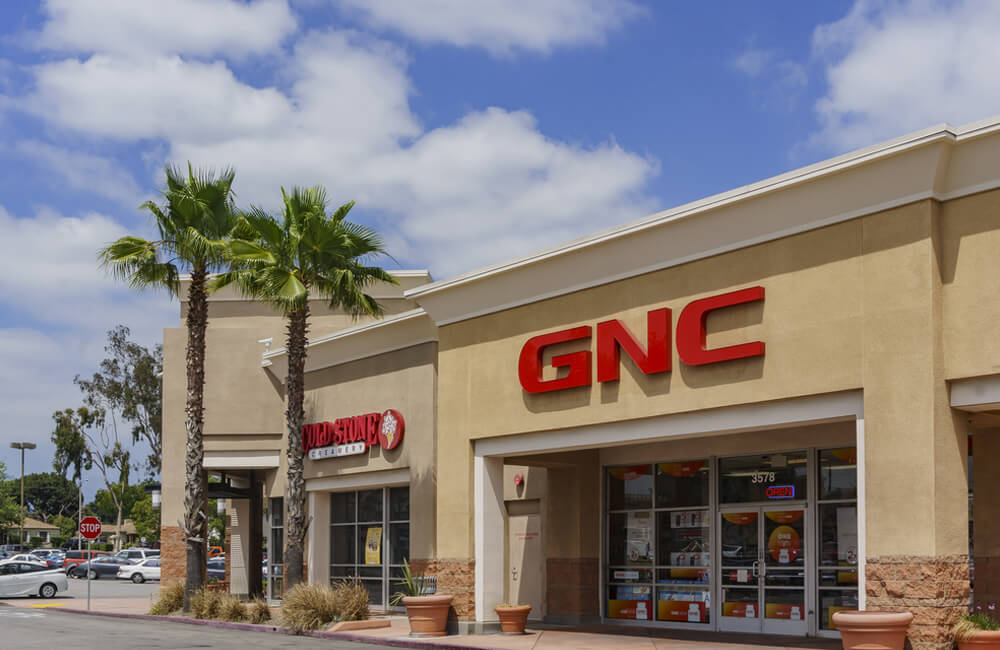 GNC ©Kit Leong / Shutterstock.com The Harbin Pharmaceutical Group Holding Co. is the name behind the purchase, but they're controlled by CITIC. They hoped the purchase would open up doors for a joint venture in China that' would be beneficial to everyone involved. GNC was positive sales would be boosted in56. Nobel Learning CommunitiesHeadquarters: Saratoga, CA Bought By: Primavera Capital Group Headquarters: BeijingPrivate schools can be a lucrative business enterprise as well as a great way to educate people. In 2017, Beijing's Primavera Capital Group bought the Saratoga-based school for $500 million. Nobel Learning Communities was previously owned by Investcorp, with over 25,000 students in 190 schools.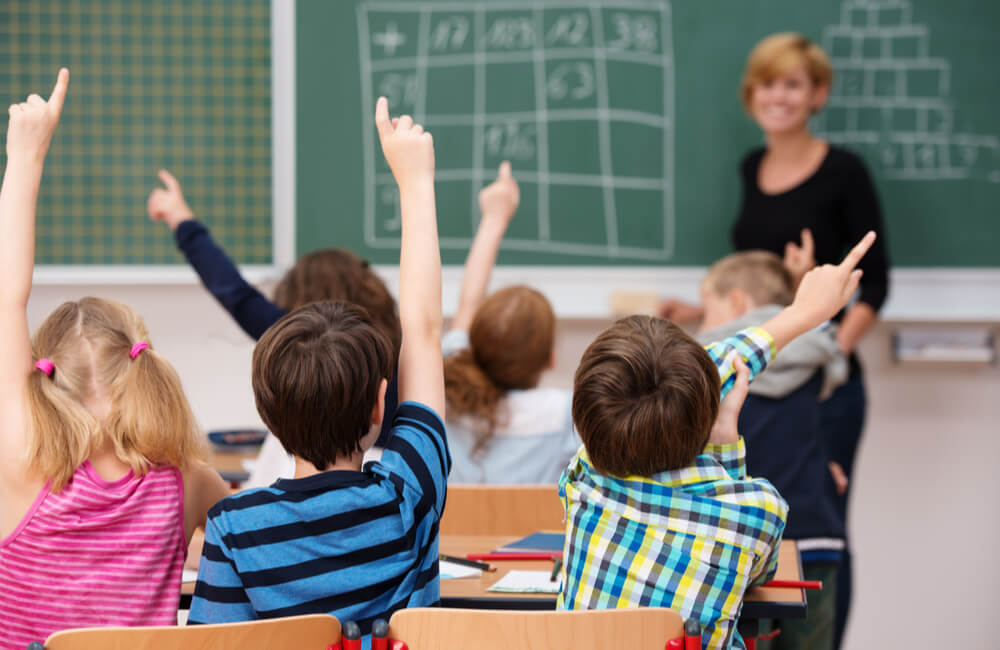 ©ESB Professional / Shutterstock.com Some parents were concerned about the schools being bought by a Chinese company initially and wrote a letter to oppose the deal. However, Primavera continued to go ahead with the deal until it was all squared away. Tuition for the schools in question starts at $32,000 a year.57. Carlson Hotels IncHeadquarters: Minnetonka, Minnesota Bought By: HNA Headquarters: Haikou, HainanCarlson Hotels Inc. was founded in 1938 by Curt Carlson. Amazingly, Carlson started the company after his landlord gave him a $55 loan. It started out as a trading company called Gold Bond Stamp before expanding into hospitality. In 2016, Fortune 500 company HNA Tourism bought Carlson Hotels for an undisclosed amount.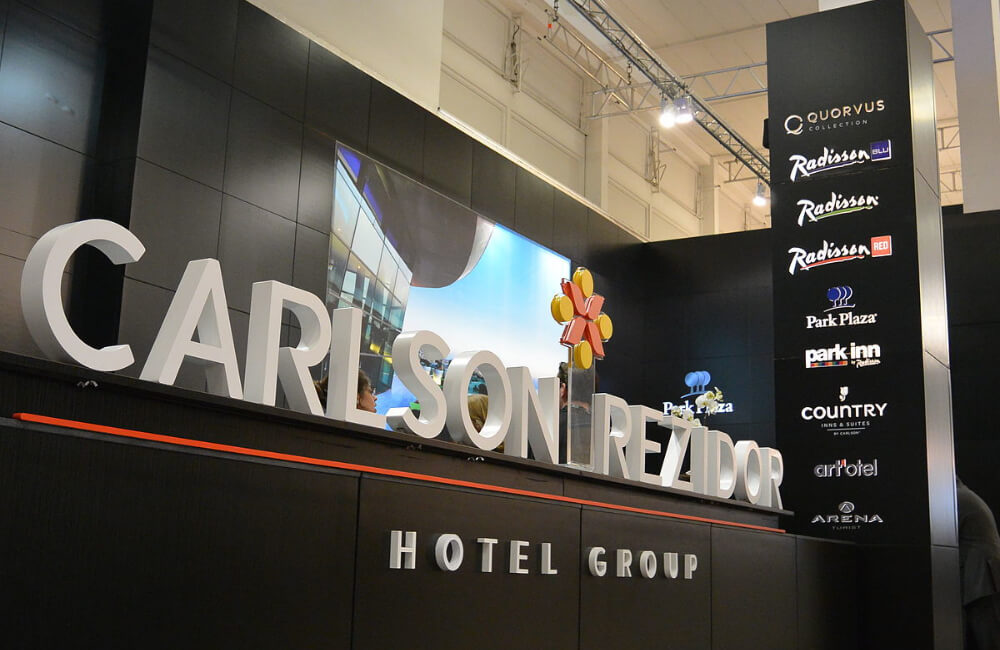 Carlson Rezidor Hotel Group @Wikimedia Commons HNA are heavy hitters in the industry with several high profile travel brands already under its umbrella. As well as Spain's NH Hotel Group, Azul airline, Swissport International, and Red Lion Hotels. The privately traded group is worth an estimated $53 billion.58. AirbnbHeadquarters: San Francisco, CA Bought By: CIC Headquarters: BeijingAirbnb seems like an American company through and through. It started as a simple idea between founders Brian Chesky, Joe Gebbia, and Nathan Blecharczyk before expanding into a true titan of the hospitality industry. Back in 2017, the company secured a $100 million investment from China Investment Corp.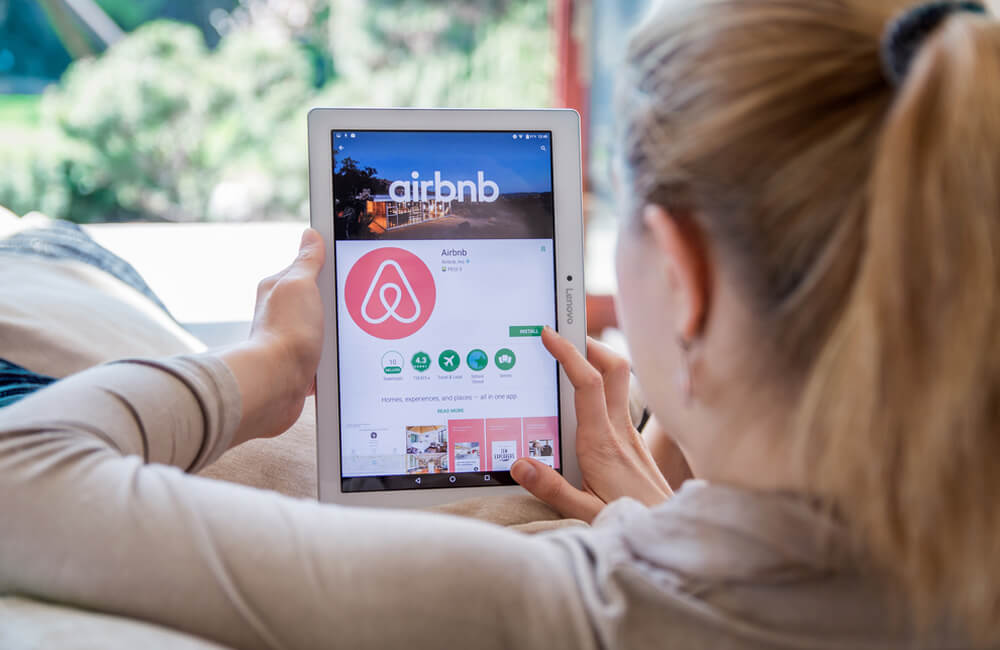 Airbnb ©Daniel Krason / Shutterstock.com The 10% stake would help Airbnb expand in other territories while also helping to support locations it already served. At the time, Airbnb was worth $31 billion. The investment didn't stop the company from taking a hit during the 2020 pandemic though when it was forced to lay off 25% of its staff.59. Nexteer AutomotiveHeadquarters: Auburn Hills, Michigan Bought By: AVIC Automobile Headquarters: BeijingNexteer Automotive provides all sorts of parts that are needed to make reliable cars, from hydraulic power steering systems to steering columns, and more. Founded by General Motors, the company has over 46 locations. As you might have guessed, it's parent company isn't on Uncle Sam's shores anymore.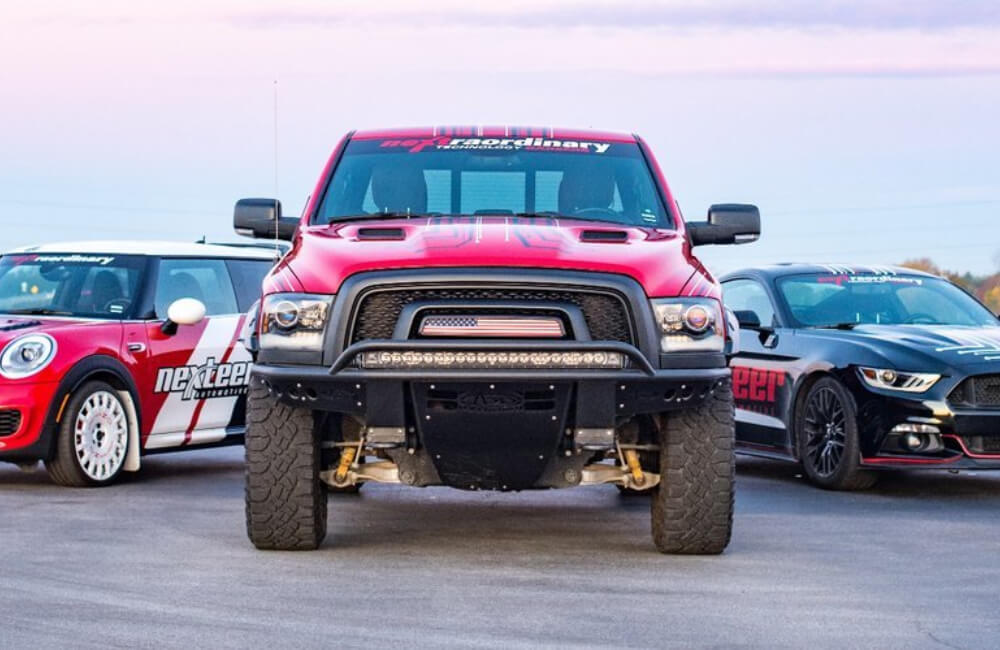 Nexteer Automotive @Nexteer / Twitter.com In 2011, Chinese company AVIC Automobile became the largest majority stakeholder of Nexteer. The deal was approved by CEO Robert J. Remenar. According to China Daily, Remenar said, "The acquisition made very good sense" as the Chinese market had enough potential to help the business grow exponentially.60. Boston-Power IncHeadquarters: Westborough, MA Bought By: Chinese Government Headquarters: BeijingWhen Boston Power moved 90% of its operations from Westborough to Beijing, the local staff were understandably put out. While the company had applied for a grant from the US government, it was denied. As a result, the Chinese government stepped in and bailed the company out with $125 million.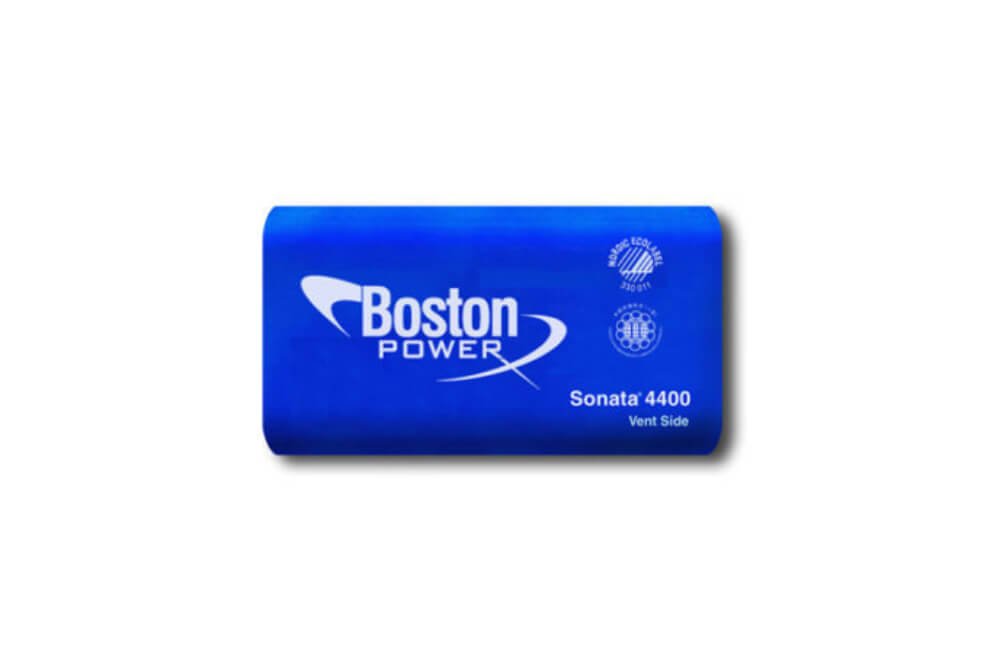 Boston-Power Inc. @akkuplus / Pinterest.com Boston Power moved production to China so that it could continue to work on batteries for electric cars. There is still a headquarters in Westborough, but all decisions are made in Beijing where the board members are located. The founder of the company left within a year of the deal being struck.61. OmniLytics IncHeadquarters: Salt Lake City Bought By: Phagelux Headquarters: Shanghai, ChinaThe world of phage-based antibacterial products is a complex one, but thankfully OmniLytics know what they're up against. The company was purchased by Phagelux in 2015. The company first caught the eye of the Shanghai-based powerhouse with its agricultural pathogens.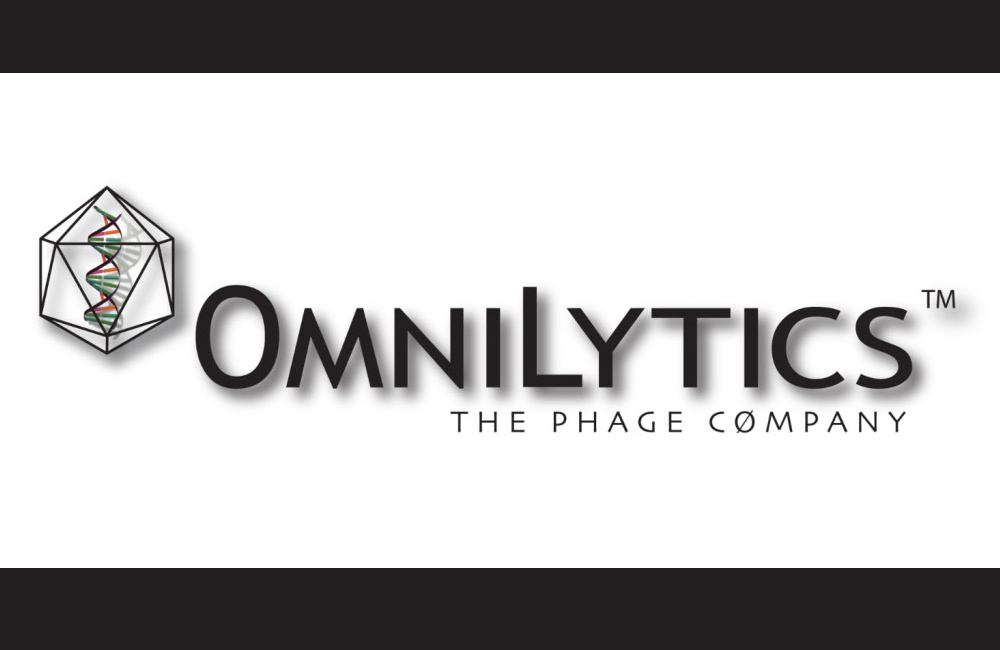 OmniLytics Inc @JoeProduce / Facebook.com It was a partnership of two halves, with Phagelux opening up the Asian market to OmniLytics while OmniLytics could offer a marketing platform for Phagelux's products in the United States. It's not clear how much the purchase was, but given the nature of the business it would've likely cost Phagelux a impressively high amount.62. Ironshore IncHeadquarters: New York, New York Bought By: Fosun International Ltd. Headquarters: Shanghai, ChinaBack in early 2015, China's Fosun International Ltd. bought 20% of Ironshore Inc, but as the months began to tick by, they decided to go for the full ticket. By the end of the year, they purchased the rest of the company.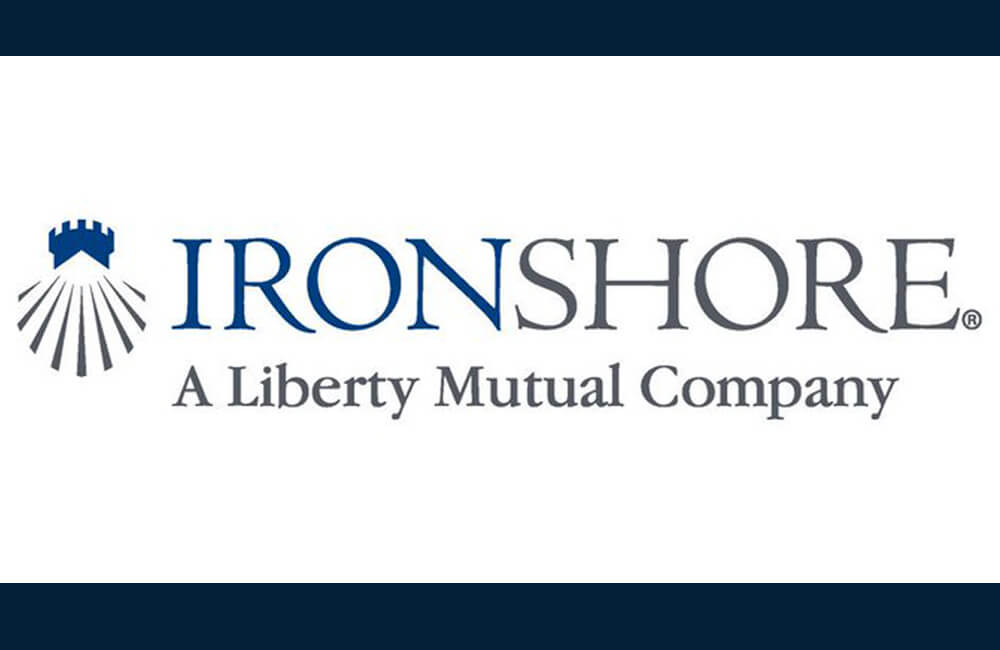 Ironshore Inc @IronshoreInc / Twitter.com "Ironshore is pleased to jointly announce the completion of the merger transaction with Fosun, which will enable us to continue to build upon our international specialty platform and enhance our global brand," said CEO Kevin H. Kelley. Two years later in 2017, Liberty Mutual bought Ironshore. As of 2020, it remains the sole owner.63. International Data GroupHeadquarters: Framingham, MA Bought By: Oceanwide Holdings, IDG Capital Headquarters: BeijingMedia, events, and research company International Data Corp has focused on the technology industry since 1964 when it was founded by Patrick Joseph McGovern. The company owns several brands including PCWorld, InfoWorld, and ComputerWorld.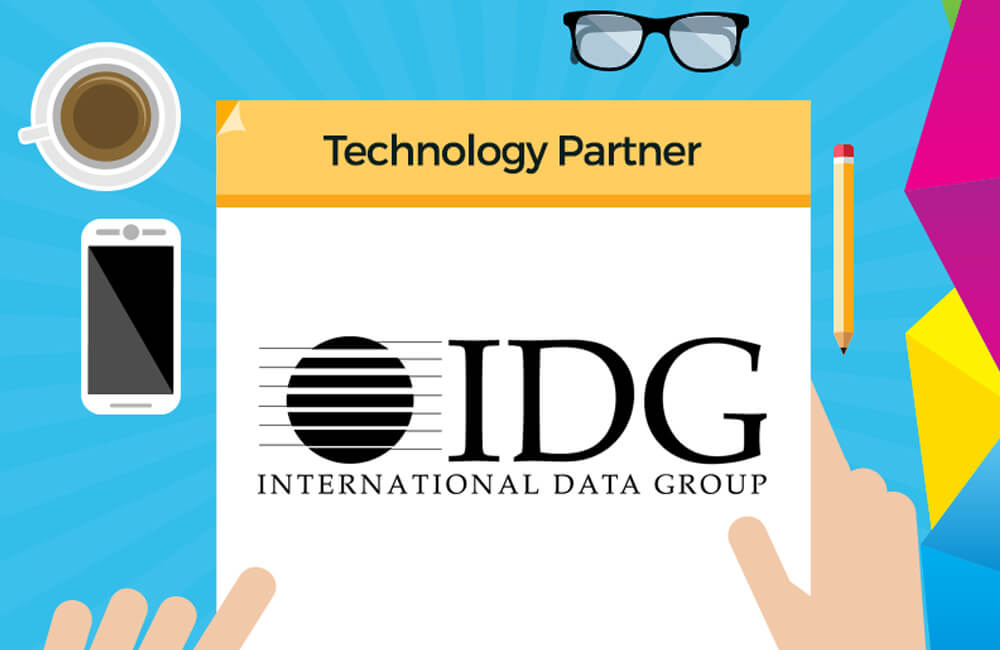 International Data Group @PAS.ORG / Facebook.com In 2017 a deal was made when Beijing's Oceanwide Holdings bought the company for an unknown amount. "We see great possibilities ahead as China Oceanwide will invest in IDG's business to drive growth across all three of IDG's valuable assets – IDC, IDG Communications, and the IDG Ventures portfolios," said IDG Chairman Walter Boyd. "We believe China Oceanwide will provide the right financial, strategic, and cultural resources to take IDG to greater heights."64. Magic LeapHeadquarters: Plantation, FL Bought By: Alibaba Headquarters: Hangzhou, ChinaIt's often difficult for tech companies to stand out in a landscape that's saturated with products, but Magic Leap defied the odds with their head-mounted virtual reality display. The company caught the attention of the Alibaba Group in 2017 when they were searching for funding.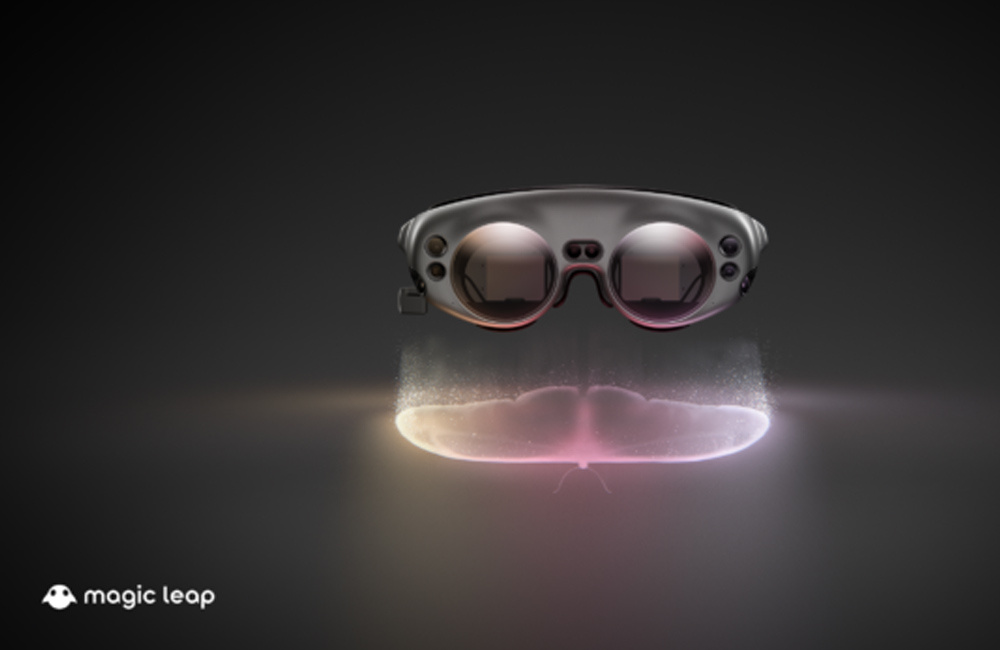 Magic Leap @futureshift / Twitter.com It's not clear just how much money Alibaba poured into the company, but Magic Leap managed to raise $502 million in that round alone. Other named investors included Google. Alibaba's Joe Tsai took a seat on the board of Magic Leap as a result of their investment.65. NeweggHeadquarters: City of Industry, CA Bought By: Hangzhou Lianluo Interactive Headquarters: ChinaNewegg has been serving the online computer hardware and electronics industry for almost two decades thanks to its founder, Fred Chang. The company did extremely well in its early years. Within four years of launching it had turned over 1 billion, growing year on year at an impressive rate. In 2012, it was right up there with Amazon.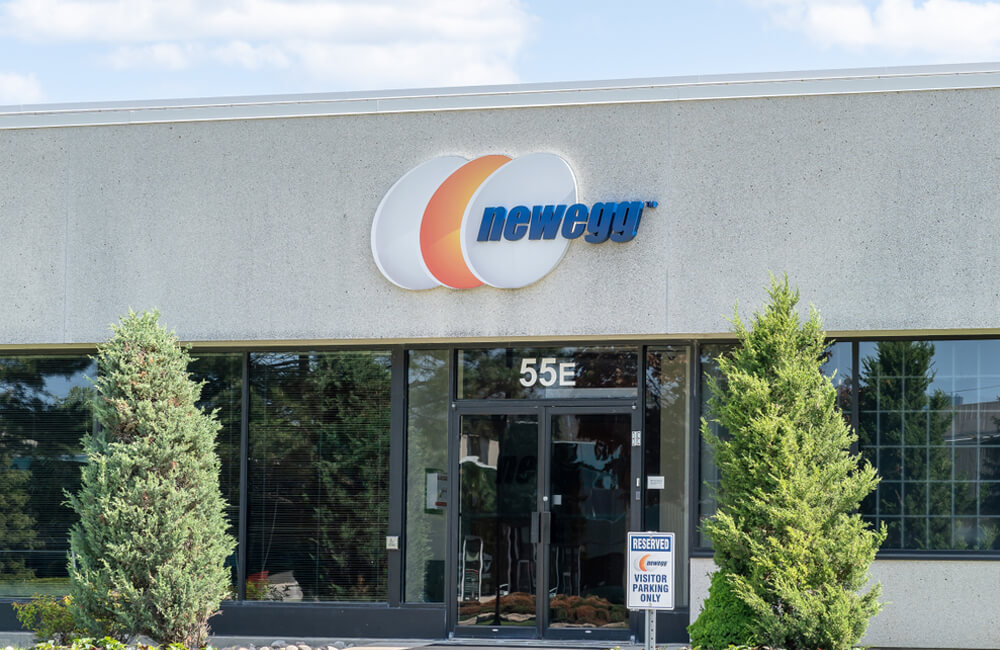 Newegg ©JHVEPhoto / Twitter.com In 2017, Hangzhou Lianluo Interactive bought the majority of the company in a deal. The specifics weren't made available to the public, but given the valuation of the company, it's likely Hangzhou paid a small price for the privilege.66. Epic Games IncHeadquarters: Cary, NC Bought By: Tencent Headquarters: ShenzhenBack in 1991, Tim Sweeney probably didn't realize that the small company founded in his parent's basement would ever amount to much. Fast forward 30 years and Epic Games has been behind some of the most successful games in the world, including Fortnite.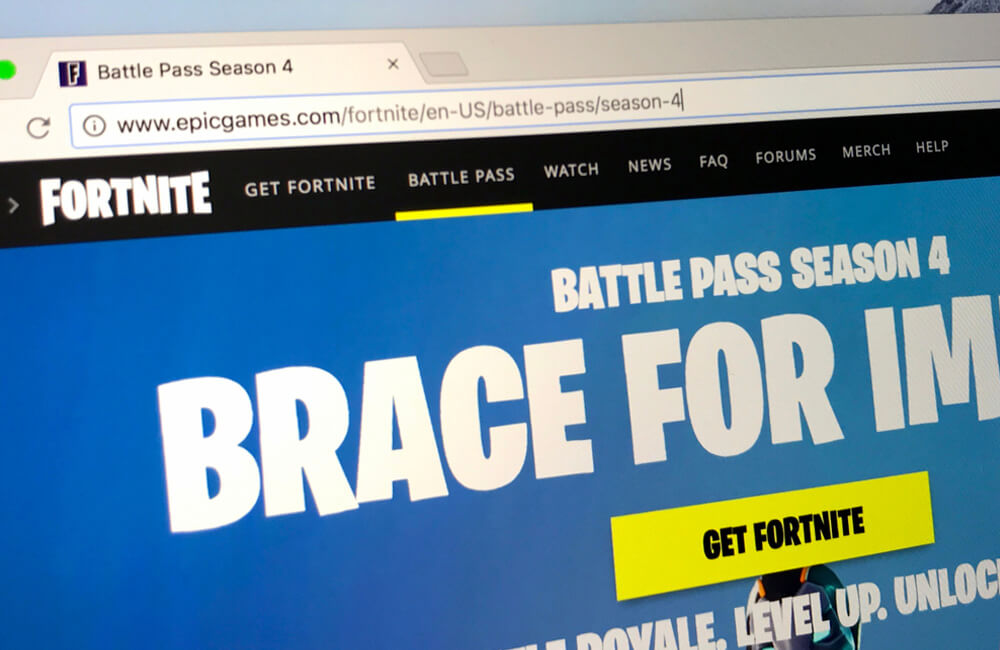 Epic Games Inc ©Jarretera / Shutterstock.com Sweeney and his company made a deal with Tencent in 2012 to work on a new model. Tencent were happy to help, but it came at a cost – 48% of the company. They paid $330 million for the stake, but Sweeney insists that when it comes to creative control, Epic still holds the majority share.67. Starwood HotelsHeadquarters: Stamford, CT Bought By: Anbang (abandoned deal) Headquarters: BeijingAlthough this deal fell through, it was so close to closing that it's worth mentioning. Back in 2016, Chinese group Anbang was locked in a bidding war with Marriott International for Starwood Hotels. Anbang put in an offer of $14 billion for the hospitality chain.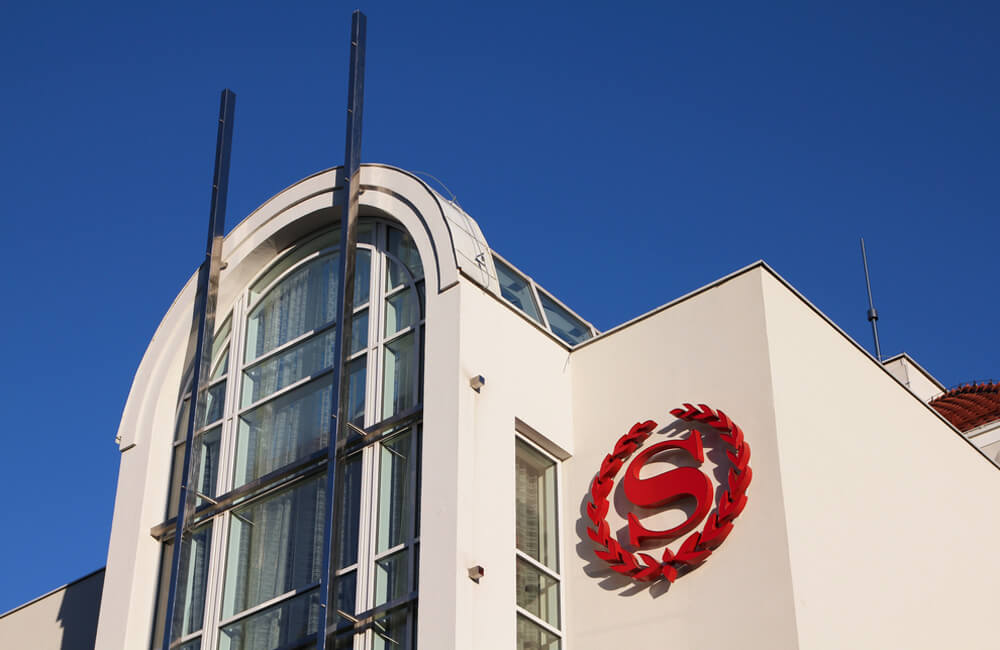 Starwood Hotels ©Tupungato / Shutterstock.com Many expected Anbang to hold on for longer, but they dropped out leaving Marriott to swoop in and become the world's largest lodging company. Anbang already had an impressive portfolio of American brands, but they wanted to add Starwood to it. According to Anbang, they decided to withdraw after considering the market.68. Global Solar Energy IncHeadquarters: Tucson, AZ Bought By: Hanergy Headquarters: BeijingFounded in 1996, Global Solar Energy manufacturers solar sells from its base in Tucson, Arizona. However, the company also holds down allocation in Berlin, Germany – and is overseen by Hanergy in Beijing.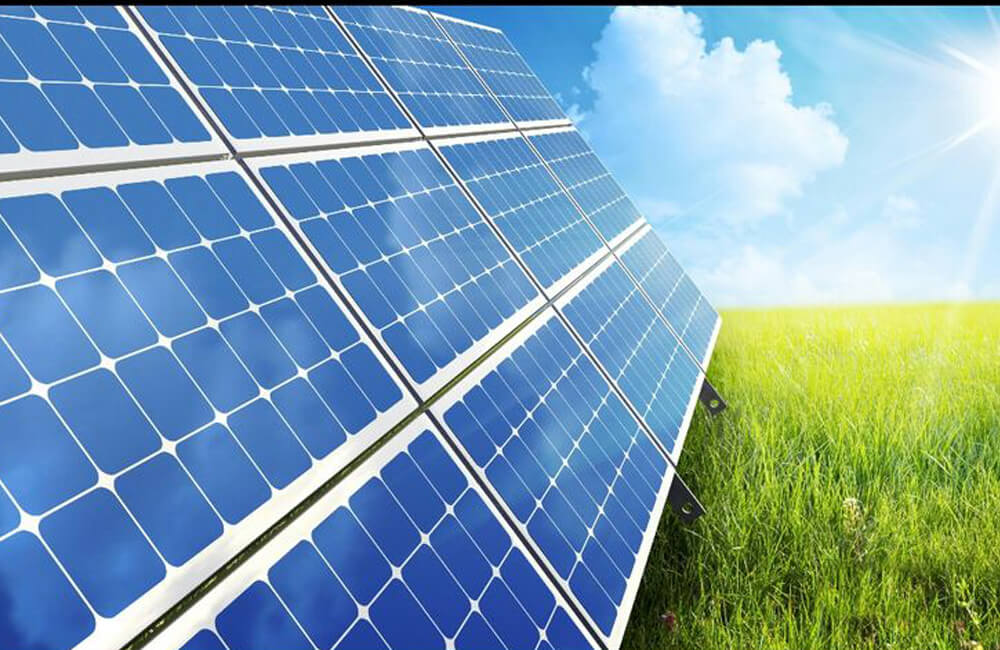 Global Solar Energy Inc ©Global Solar Energy / Facebook.com Hanergy bought 100% of the company back in 2013 for an undisclosed amount, taking over the pioneering business in one fell swoop. In a statement, Hanergy CEO Li Hejun said, Flexible and thin-film photovoltaic technology is the future and the trend of the industry. The acquisition of GSE marks another landmark deal for us after MiaSole and Solibro."69. iTalk Global Communications IncHeadquarters: McLean, VA Bought By: 263 Network Communication Headquarters: ChaoyangKnown as a leader in telecommunications, iTalk Global might help Americans talk to each other, but it's owned by China. In 2008, 263 Network Communication Co. bought a 50% stake in the company. Both sides were hopeful it would help such a service become available in China at the time.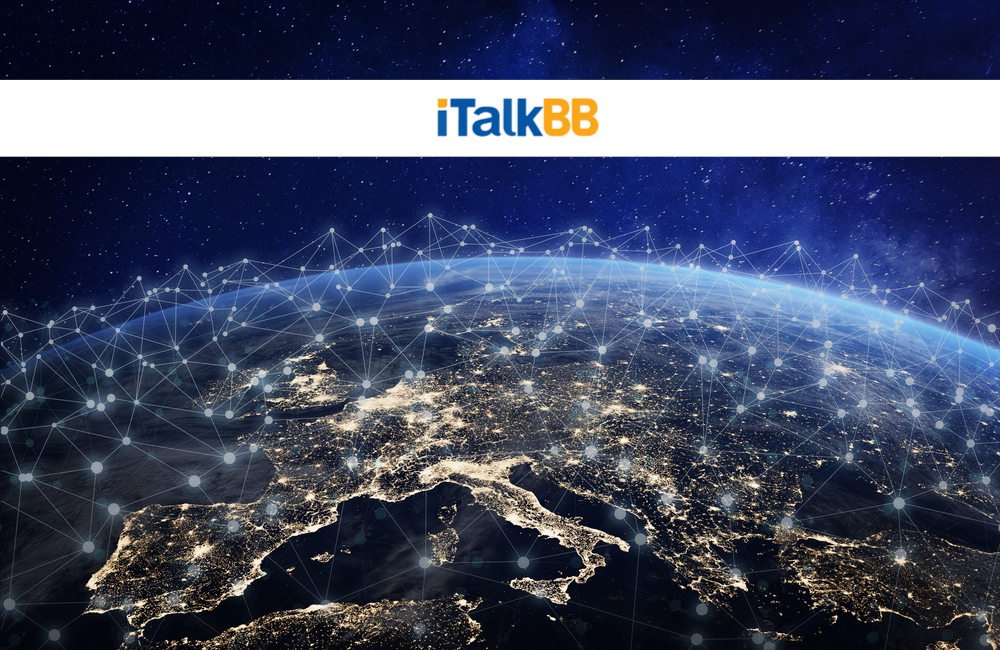 iTalk Global Communications Inc @iTalkBB_Media / Twitter.com | @NicoElNino / Shutterstock.com According to iTalk's LinkedIn profile, they have over 1.2 million users around the world and are a "true global company." Communication companies can be extremely lucrative companies for investors that are looking for their next big win. This partnership was no different!70. LyftHeadquarters: San Francisco, CA Bought By: Didi Kuaidi Headquarters: BeijingLyft and Uber have been rivals for many years, which is why Lyft's partnership with Chinese company Didi Kuaidi was made all the sweeter. The two companies struck a deal in 2015, joining forces to share riders at home and overseas.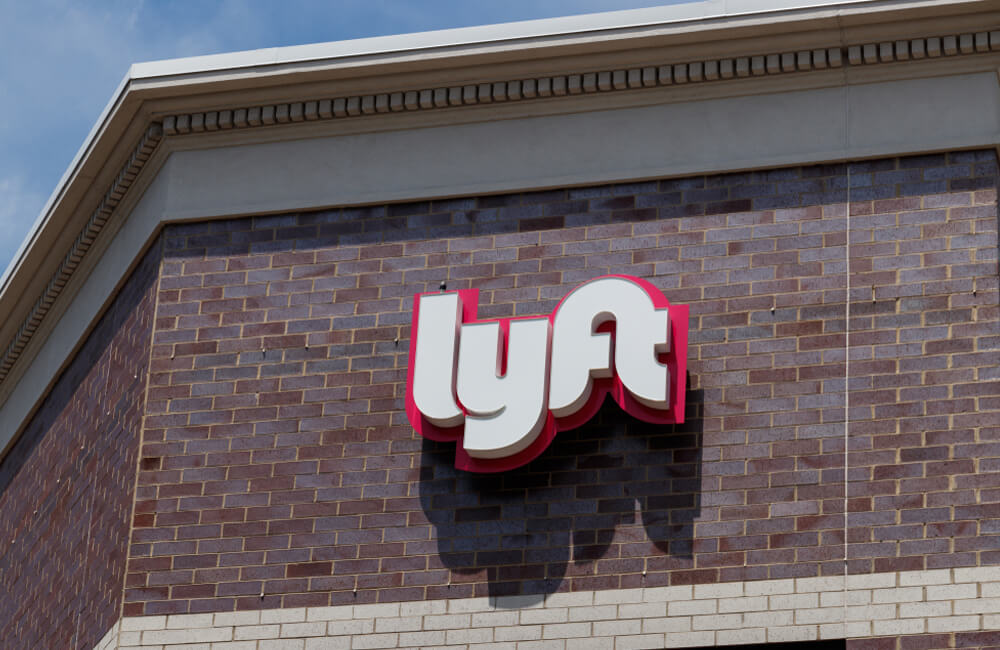 Lyft ©Jonathan Weiss / Shutterstock.com Didi put in $100 million in a bid to help both companies become stronger in the battle against Uber. Interestingly, Didi is backed by Tencent and Alibaba, making it a force to be reckoned with in China already. At the time, Didi had triple the presence in China as Uber did, making it a super strong contender.71. SofiHeadquarters: San Francisco, CA Bought By: Renren Headquarters: BeijingSocial Finance Inc, otherwise known as Sofi, is still a relatively young company having first come to fruition in 2011. The personal finance and loan business has welcomed many investors since then, including Beijing-based company Renren among others.
Sofi @SoFi / Facebook.com As one of the earliest investors in the company, Renren holds a large stake SoFi. It sold off some of these shares in 2017 to gather funding for future developments, but according to Crowd Fund Insider, kept 85.9% of its previous holdings in the company. At the time, SoFi was valued at an incredible price of $14 billion.72. VolvoHeadquarters: Gothenburg, Sweden Bought By: Geely Auto Headquarters: HangzhouVolvo may be a Swedish-born company, but it has history in America. AB Volvo sold Volvo cars to Ford in 1999, but ten years later the business would change hands again. This time, it was Chinese company the Geely Holding Group that came knocking.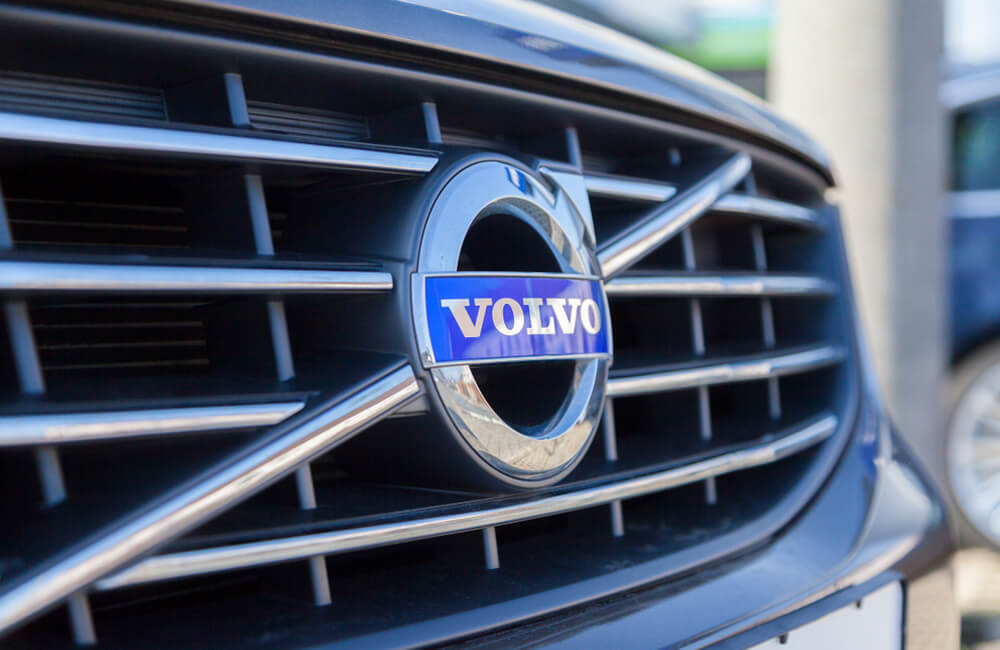 Volvo ©filmbildfabrik.de / Shutterstock.com Geely bought Volvo for $1.68 billion. The company has remained owned by them ever since. The union proved fruitful. Within 5 years, Volvo was back on top, selling 5 million cars for the first time in its operating history. Together, Geely and Volvo have continued to make strides and grow the brand.73. LionsgateHeadquarters: Santa Monica, CA Bought By: Hunan TV Headquarters: ChangshaLionsgate has been making movies since 1997, producing hits like The Hunger Games, What to Expect When You're Expecting, American Psycho, and more. In 2015, Lionsgate and Hunan brokered a $375 million deal that saw the Chinese company dunging 25% of Lionsgate's projects for the following three years.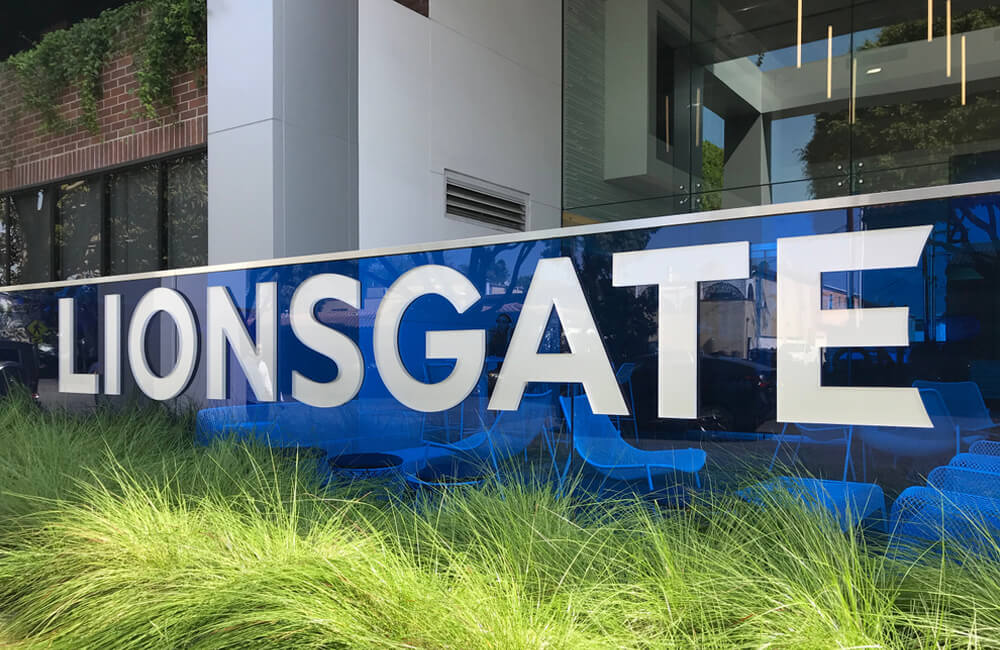 Lionsgate ©Alex Millauer / Shutterstock.com Movies that benefited from the arrangement included Now You See Me 2, Age of Adeline, Gods of Egypt, and many other titles. "This agreement reflects our strategy of teaming with entrepreneurial partners to expand our global operations in key markets while underscoring our commitment to a business model that mitigates risk," said Lionsgate in a statement.74. TransPacific Energy IncHeadquarters: Henderson, NV Bought By: SunSi Headquarters: BeijingEnergy companies are often a hot topic for Chinese investors. Back in 2012, Beijing-based company SunSi announced plans to purchase 51% of TransPacific Energy. At the time, SunSi was already involved with the industry as a maker of TCS for polysilicon in China. By buying into TransPacific, they were able to corner a larger share of the renewable energy market.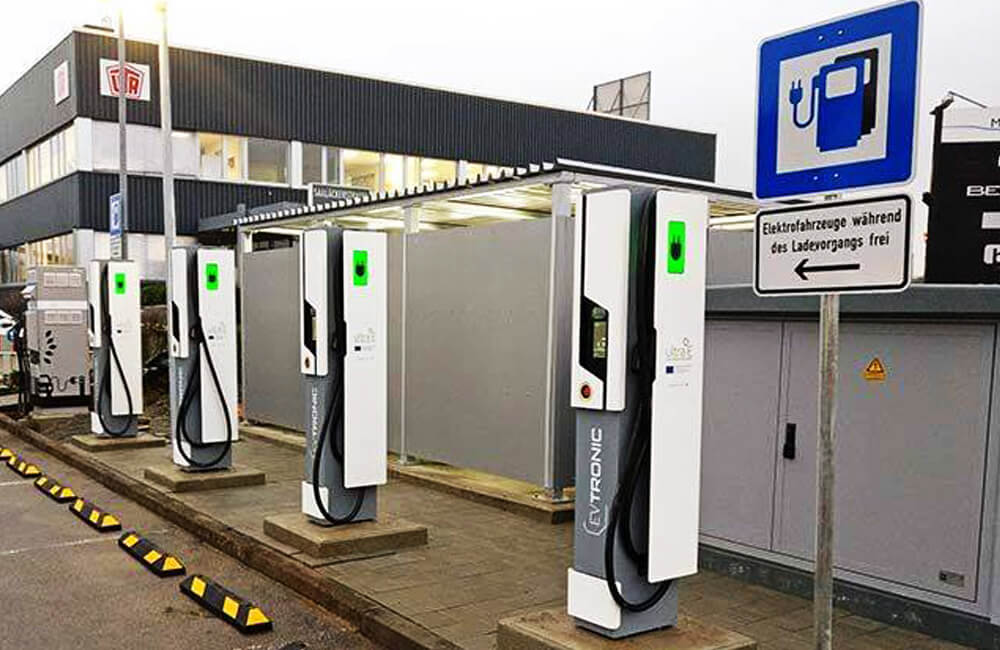 TransPacific Energy Inc @tpenergygroup / Facebook.com The partnership also allowed TransPacific to bring their products into the Chinese market, something which had been closed off to them until that point. The company still holds an office in Nevada as well as another in California.75. Studio 8Headquarters: Culver City, CA Bought By: Fosun International Group Headquarters: ShanghaiAmerican entertainment company Studio 8 was set up by Jeff Robinov, Mark Miner, and John Graham just six years ago. The production company has been behind movies like Alpha, White Boy Rick, and Billy Lynn's Long Halftime Walk. Not long after the company was launched it was announced Studio 8 had partnered with Fosun International.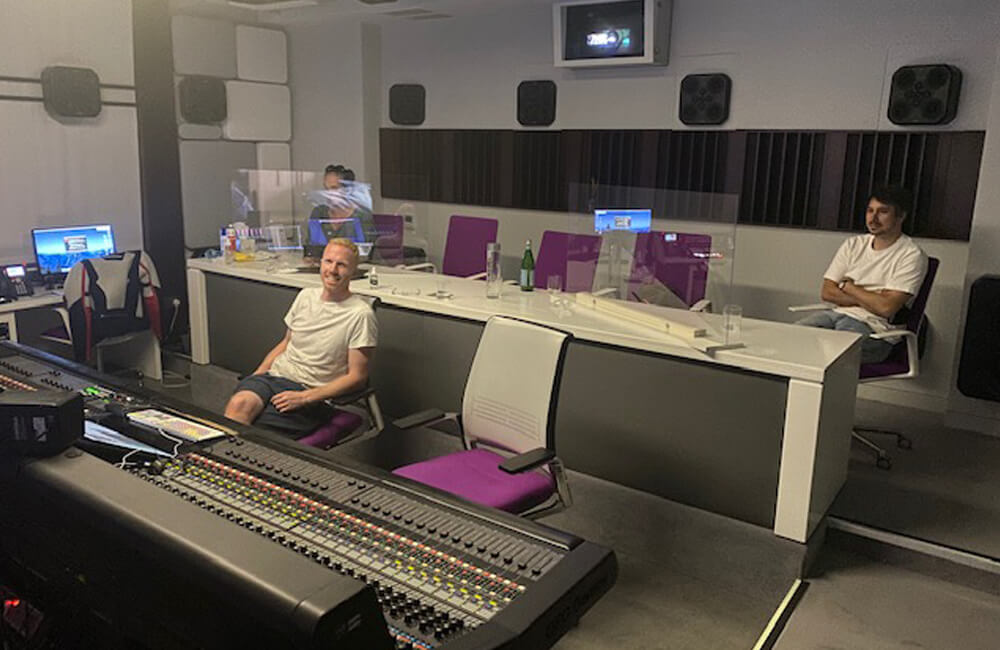 Studio 8 @GCRS / Twitter.com Fosun and Studio 8 have worked closely ever since to produce many different projects. "There will be more opportunities to share Chinese elements and stories in Studio 8's Chinese co-productions," said Fosun in a statement. "This investment is a significant strategic footprint for Fosun in the global movie and entertainment industry."76. Switchbox LabsHeadquarters: Seattle Bought By: Lenovo Headquarters: Hong KongSeattle-based company Switchbox Labs was bought by Lenovo back in 2009 for an unspecified amount. The company founders stayed with the company underneath the new Lenovo leadership, providing their expertise.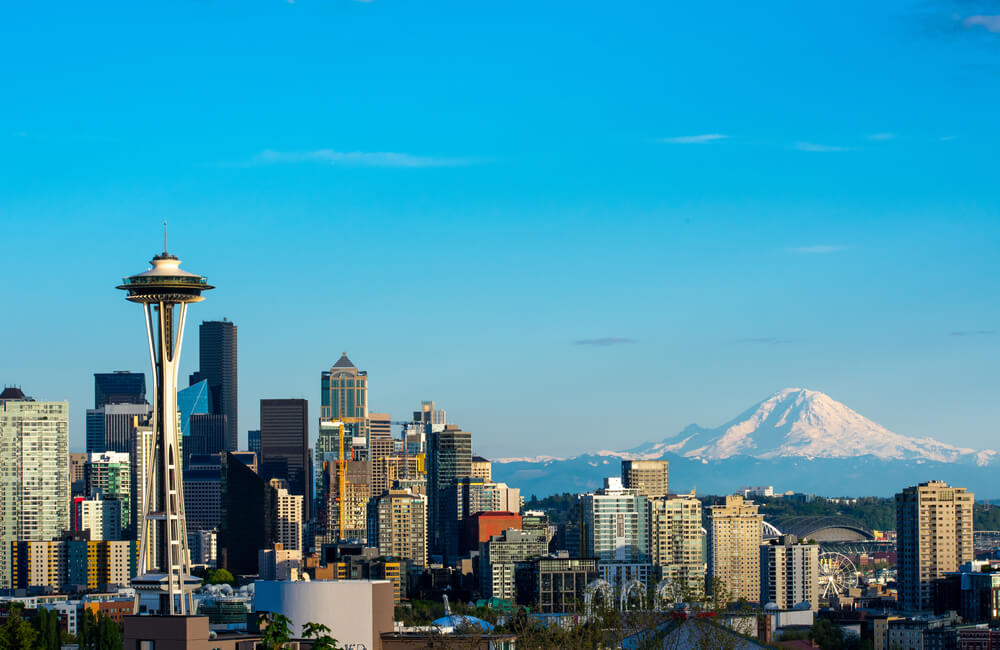 Seattle ©jovany ojeda / Shutterstock.com "Innovation is the lifeblood of our company, and despite the current challenges in the worldwide economy and PC industry, we are committed to investing in strategies and technologies that will help deliver exceptionally engineered products and services to our customers," said CEO William Amelio in a statement. "Switchbox Labs is doing some interesting work, and we are pleased that Switchbox is joining Lenovo." Source:
https://usagag.com