_____________________________________________________________
It's the weekend. The People worldwide are seeing red and they're not having it any more. We do not comply.
Trieste, Italy

Have faith in humanity. pic.twitter.com/VlnKxXszY8

— WorldWideNews24 (XII) (@News24Wide) October 1, 2021
Polish officials are speaking out against the totalitarian tactics in Australia and standing up for their dual citizens, some of who are having difficulty exiting Australia.
Polish government officials demand Australia to stop their tyranny immediately pic.twitter.com/Q8Qcea3OoV

— ZNeveri (@ZNeveri) October 2, 2021
It's not about Covid. Scandinavia is wide open and free now. They're done with the psyop.
Fireworks during a street party in Stavanger on Saturday evening. Thousands of people across … https://t.co/ZuBUkAsunt via @MailOnline

— tarot by janine (@MorigeauJanine) October 2, 2021
Comms:
#DanScavino Tweet

TS 6:30AM ET
#630
Or
#63 (zero means nothing)

RED WAVE confirms red October!

#630
SPOOKY.
Q
>>180137
Happy Hunting Anonymous.
Set the TRUTH FREE.
Q

Spooky confirms October. Happy Hunting confirms the hunt for red October.

#63
To those watching (you know who you are):
You have a choice to make.
You can stand up and do what you know to be right.
Or you can suffer the consequences of your previous actions.
Make no mistake, you are on the losing side.
The choice is yours.
If you decide to take down /pol/ and the net we will be ready.

4920-a 293883 zAj-1 0020192
Alice & Wonderland.

WOOOOOOOOOO!

Tweet
https://mobile.twitter.com/DanScavino/status/1443886048795365378
And the financial situation on Terra is a little erratic…. Unfortunately this was on pay day.
User reports indicate Bank of America is having problems since 10:08 AM EDT. https://t.co/GnJkbAdsV1 RT if you're also having problems #BankofAmericadown

— Downdetector (@downdetector) October 1, 2021
She's breaking hearts with her announcement. A national day of mourning in Oz? Not!

THE CROWD has spoken!
*West Sydney pub today.
[apparently]
pic.twitter.com/doi4kgtxUy

— BristolBlues (@BristolBlues40) October 1, 2021
You can't make this up.
Phil Godlewski did a great Q&A and answered questions as a key Anon I think many will find very interesting. The questions had to qualify for a Yes or No answer, so he calls it "Rapid-Fire". Some of the most burning questions in the awakened community came up, of course. Phil not only knows Ezra Cohen Watnick [Kennedy family and possibly Q Team], but they were room mates and he has high-level contacts. He only answered the questions he is certain of the answer.
Since there are many groups operating to liberate us and take down the deep state, not everyone is in the loop on everything that's happening so I don't take anything as gospel. They're stating opinions based on what they know, which is limited knowledge.
He claims Charlie Ward and even Gene Decode are full of stuff'n'such. Since the information they bring is most often good and from good folks who hare a lot of valid info, it would be a shame to discount it. It's obvious it's not all bad or disinfo.
And yes, Phil says the Earth is flat and that it is "not a theory". The Patriot Underground host in the video we shared recently said there are people who went to school in the early 1900s who state they were taught the flat earth reality in school.
As we know, the 'Reset' and annihilation of Earth's people and subsequent repopulation gave them the opportunity to re-educate, rewrite the books, and remove certain long-held truths the people always had previously. Most of us have been schooled in the disinformation education process and will have to relearn reality.
You have to realize, folks, that the prime reason they can't afford to have the flat Earth reality told, is that the flat earth disc model indicates intelligent design. It proves we are not here by accident. It disproves the theory of space rocks becoming round from flying through the void at thousands of miles an hour. It tells us that we are not alone in the Universe.
So where are the ones who created it? WHO are the ones who created it? Why did they create it? And what's this nonsense from NASA and cabal mouthpieces like Neil DeGrasse Tyson about the search for the merest, microscopic life forms on other planets? What a load of rubbish!
You see… they don't want these discussions. They don't want us to know who we are, or that there has been advanced, outside influence on our civilization. Predators. They want us to believe we're all one big, happy Human family—because there is nothing else; that we are alone in Creation. We are highly spiritual Beings trapped on this "prison planet" and the cell door is about to be sprung.
Those who won't talk about it either don't want their credibility affected, OR, there is an agreement, possibly unspoken, that no one is to officially confirm flat Earth AT THIS POINT—or both. As Phil and I have both suggested, we don't know if they're going to reveal it publicly or not, because it could affect the evolution process currently used to advance souls in this construct. We'll have to wait and see what happens. EwarAnon put out a number of excellent videos about flat earth and Phil confirmed that EwarAnon is alive and fine. Good to know.
I discount the opinion of anyone who ridicules the flat earth theory or tells us we're of a lower frequency because that is what the psychopaths do. There is no need to denigrate anyone for their opinion. There are many compelling arguments in favour of flat Earth and knowing where we are doesn't change much at this moment in time and doesn't really matter. I believe those who desire to know, will know the truth in due time.
Phil also addresses a number of people we heard were dead but are alive, and vice-versa. 1 hr. 26 min. Skip past the 8 minute mark for the beginning of the Q&A as it started late.
RAPID FIRE – September 29th, 2021
If you haven't asked yourself the question, maybe it's time you did. When there aren't enough medical staff to deliver babies or run hospitals so they're closing down large segments of their facilities… what is going on? Why would people rather leave their job than get the jab? Jobs can be replaced; good health and lives cannot.
These people don't bother to ask why thousands of health care workers rather quit than take this jab. Isn't it obvious?

— Plover Little (@PloverLittle) October 1, 2021
There is an exceptional article about the Wuhan engineered "virus" and the subsequent hoax and extreme potential dangers of the vaxxines here. There is some scientific talk but mostly layman's language so it's not a difficult read.
This is a partial transcript of a 14-page pdf with 17 page reference list. You can read the entire presentation here. (This is the internet archives copy. The original copy has already been taken down).
Simon Parkes did a lengthy new update to discuss current events and his take on it all. The financial scene is the first topic. He expects that today, October 2, the United States Inc. could be officially and publicly bankrupt, according to rumours. He says it's possible that the military intervention could be in the offing very soon based on the current situation. However, he says the "Go" was so close to being given many times and at the last second was delayed again. He says many sources are saying this coming week will see the action we've been awaiting. Following his update he does the usual Q&A. 1 hr. 26 min.
The "influencers" are trying to create a problem where there isn't one. The cabal created the "consumer addiction" as a way to extract more money from us and distract from what is most important. It's their problem, not ours.
There's a simple solution, folks. Why do we assume we have to be good little lambie-baaas and spend our money on lavish feasts and obligatory gifts? Why don't we prioritize our lives and decide what is really necessary, desirable, and logical, and take it from there? Why not do it differently?
We don't need to look at it as a deprivation. Don't we have all we really need to start a new tradition? Each other? We can simply do the best we can with what we have from where we are and I'm sure it will be enjoyable all the same, and probably a lot more relaxing and stress-free.
Some people are even going so far as to ignore Hallowe'en due to the satanic celebration connection. Typically, the cabal have ceremonies including Human sacrifice at that time of year. I guess we'll have to come to terms with the implications at some point.
"We do not want riches, but
we want to train our children right. Riches will do us no good. We could not take them with us to the other world. We do not want riches.
We want peace & love."

~ Red Cloud

Pic 1875: Sitting Bull, Swift Bear, Spotted Tail, back; J Meyer, Red Cloud pic.twitter.com/M91eb7FJ3k

— Native Red CloudMahpiya Luta 5thGenFM3 (@Native3rd) October 1, 2021
You probably recall this Pastor in Calgary, Alberta Canada who threw the feds off the church property and gave them what for. They kept trying to shut down his site, fenced it off, and eventually arrested him for speaking out for his flock and for all of us. Here's an update from the General Flynn channel on Telegram.
We need to help Pastor Artur Pawlowski of Canada. He is back at home now with his family but facing mounting legal bills.

Anyone can donate using:

e-transfer:
art@streetchurch.ca,

by using his website: http://www.streetchurch.ca,

PayPal (info on the website) or,

You can send your support by cheque (check) to the address below:
1740 25 A Street
SW Calgary Alberta Canada
T3C1J9 Street Church

Thank you and may God help us get through this time of crisis. We need hearty & strong friends and not fair weather friends.
We don't need drugs to protect us from disease because we were born with natural immunity from our Creator. But you can get the jab if you want. In truth, Big Pharma must be eliminated. They will no longer be needed when the proper diagnostic, maintenance, and healing technology is dispersed.
'Hello, 9-1-1, I'd like to report a fatality': @RandPaul lights up HHS Secretary Becerra over natural immunity https://t.co/Gl4qXOntvC

— Twitchy Team (@TwitchyTeam) October 1, 2021
Not all military are standing down or quitting. Some are fighting back.
Really?
'Human Error' Caused Contaminated Moderna Vaccines In Japan https://t.co/GewPFrdx5v

— zerohedge (@zerohedge) October 2, 2021
Not only La Palma, but the Hawai'i Kilauea volcano is spilling, too.
Lava spills from from fissures that opened on the western wall of Halema'uma'u crater during the #Kilauea #Volcano #eruption that began 29-Sept. 2021. USGS image by M. Patrick pic.twitter.com/qvwL8NN0rz

— Ken H Rubin (@kenhrubin) September 30, 2021
Lots going on out there.
Largest underwater eruption ever recorded gives birth to massive new volcano near Mayotte #mayotte #volcano #eruption #record https://t.co/WdLKrcnYkB via @Strange_Sounds pic.twitter.com/VOxL4NWRuo

— Strange Sounds (@Strange_Sounds) September 30, 2021
We can be very irritating.
Shine on. pic.twitter.com/UWvukb3b1g

— Christina (@Qpidsarrow17) October 1, 2021
Pedos are going down.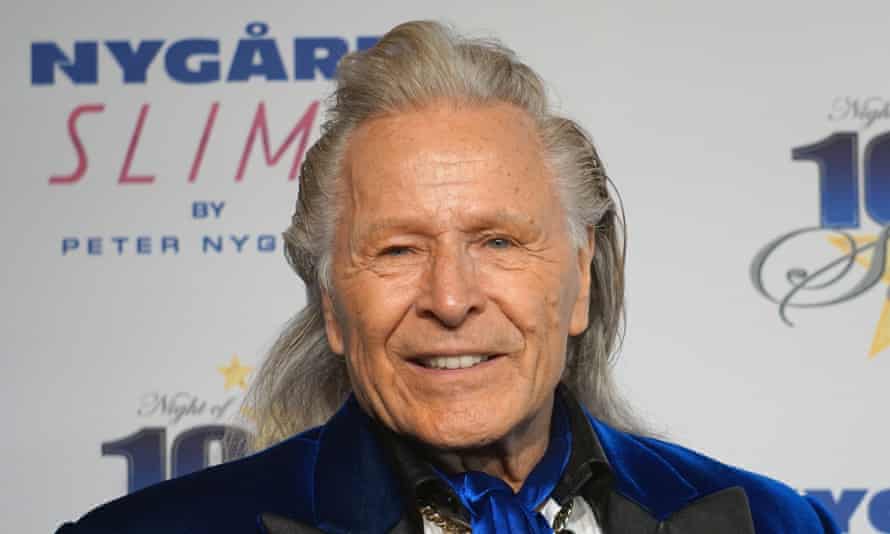 Who's learned the comms?
Interesting choice of numbers, Joe… pic.twitter.com/oz26RDW81r

— il Donaldo Trumpo (@PapiTrumpo) October 2, 2021
End of transmission. Have a good weekend, all. This next week might be memorable. ~ BP