It's the weekend, and you know what that means… PROTESTS!
There's another one in Vannes in Brittany (France) against the tyrannical vaxxx passports as there was on July 17. Link to Telegram.
And Nice. Link to Telegram.
And Paris.
LIVE: Parisians gather for new round of protests against health passes, mandatory vaccination
French protestors stand up to police who know exactly what's at stake and choose their side against the People. Link to Telegram.
This Telegram has Twitter links to videos from many protests.
NOW – Hundreds of thousands are taking to the streets in Paris, Nice, Montpellier, Nantes, Strasbourg, Reims, Toulouse, Marseille, and many more cities across France to protest vaccine passports and…
Another… Link to Telegram.
The firefighters demonstrate with the population in Basse-Terre in Guadeloupe( French West Indies)
Australia is going down hard. Love and support to our family in Oz. We know they can't keep the indomitable Aussie spirit down.
It's not over till it's over. Link to Telegram.
40 events in Victoria TOMORROW
We have a small window of opportunity to gather as many community groups together as possible before more lockdowns are called.

There are 40 locations, pick the closest one to you. Bring snacks, an umbrella and your smile. All the info is in the link below.

List of locations here – w… See video below.
This is the message from POTUS on the current status of the planet. (the real President)
SAVE AMERICA
PRESIDENT DONALD J. TRUMP
JULY 27, 2021
BEDMINSTER, NJ

Statement by Donald J. Trump, 45th President of the United States of America

We won't go back. We won't mask our children. Joe Biden and his Administration learned nothing from the last year. Brave Americans learned how to safely and responsibly live and fight back. Don't surrender to COVID. Don't go back! Why do Democrats distrust the science? Don't let this happen to our children or our Country
Queen Romana says…
Canada, please join me in welcoming,
https://t.me/Whiplash347, to our movement.

Whiplash347, was the first to make calls (after my video went viral on the internet) to confirm my legitimacy in Canada, etc, etc.

Welcome Whiplash347! And, thank you
I received my 'Go Fund Me' donation back from the Lytton, BC fire fund, FYI.
---
As for the information and video concerning the January 6 Capitol event, the White Hats have been sandbagging. You had to know they would save the one-two punches for last and leave the left reeling and on the ropes. The timing doesn't seem coincidental.
Who is contesting the 2020 election results? What a coincidence.
The tornado affected New Jersey, too. Coincidence?
Who else is a thorn in the side of the cabal? Jaire Bolsonaro? Lots of coincidences these days. A cold snap might be hard on crops. I recall several years ago they hit Peru with severe cold weather and killed a lot of their livestock.
Wow—you won't believe the "coincidences" in this short video. Who knew? Link to Telegram.
I don't claim to know everything that's going on, but I do believe that is far too many coincidences for them all to be coincidences. Just sayin'.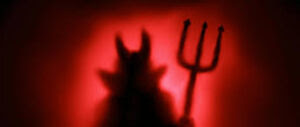 How can anyone claim to be a healthcare professional and do this to a defenseless baby? It's torture and abuse and it makes my blood boil. Who let them do this to their child?! How can this not be penetrating the brain membrane? I wouldn't let them do this to my DOG! Link to Telegram. Off with their head!
Leadership is speaking out in no uncertain terms. Follow their lead.
IGNORE FEDERAL MANDATES

We are a FREE people and our rights come from God.

This is our #RedLine.

— Wendy Rogers (@WendyRogersAZ) July 30, 2021
We got a hint…
Follow! Last time I checked there were 10K following. I totally missed this one back in June.
[One of those 'assets' in place?]
Testing, testing… il Stormo to hoomans are you there? pic.twitter.com/hsCmisYor6

— il Stormo (@ilStormo) June 4, 2021
Why is Rumble blocking videos about Human trafficking, child sex trafficking, pedophilia, and the like? And why can't they spell "explanation"? Link to Telegram.
Is it a case of another video platform bites the dust?
Here's a strong message, and an unmistakable one. 'We may not be able to get Mike Lindell, but we can get innocents he wouldn't want hurt.' This is how they operate, folks. They don't usually go after their enemies directly because they can't easily get to them. They torture them in other ways. They can sic their mind-controlled zombies on anyone.
In case there are people unaware, we're posting it again. Dr. Judy Mikovits says Pine Needle Tea will negate the vaxxx. See the video below with Jason Shurka. If you're going to get the tea, make sure it's the right kind of pine needles. Not all will work and shop for fair pricing, too, of course. You can also make your own with the right kind of pine needles, of course. Check with DuckDuckGo for a search.
I'm still mulling over a lot of the information in the "Lost History of [Flat] Earth" video from Ewaranon. Every now and then he dropped a Q quote, and towards the end when he said, "Flatten the curve"… well, holy crap!
I could gawk at that striking architecture all day, and then he quoted Goethe, who I enjoy, and said…
"Music is liquid architecture; architecture is frozen music."
… and I thought how appropriate that was to the art forms the Tartarian Empire left that we call "buildings". That's like saying a diamond is a piece of glass.
And moving sidewalks!!!??? We can see these parasites put us back in the dark ages while they live in opulence, pretending to be nobility and "elite". They are neither. They're a pestilence on our planet and are being removed. Permanently. The "royal bloodlines" have to go.
In the opening of the video below is an example of the talking heads who believe they are special, royalty, privileged, and born to rule us, the Humans.
Ben Swann discusses the tyrannical plans for us and the criminal suppression of the real effects of the jabs they want us all to get. People aren't dying of the fake Wu Flu they claim escaped from a Wuhan China lab—but they are dying of the experimental "gene therapy" they claim is mandatory.
Um… whatever happened to "fourteen days to flatten the curve"? That was eighteen months ago. So… if masks work, and social distancing works, and lockdowns work, and vaccines work, why are we dealing with a "crisis" eighteen months later? These are reasonable questions.
The answer is, none of it was real or based on science and so they just make it up as they go and use the media and their corrupt governors to lie and herd the sheep. Meanwhile, the bought-and-paid-for accomplices are laughing all the way to the bank.
Media Hiding "Vaccine Failure" In Israel, UK, Scotland?
Simon Parkes posted this concerning the Arizona Audit. I imagine a lot of people are scared.
As the Arizona audit is now nearly concluded. Attention turns on the Arizona State President. Who is increasingly likely to NOT try to overturn the official result putting her on a collision course with Republicans.

I am in no way suggesting that she is a black hat, I am just saying that she is scared…

For so long states have rubber stamped Federal government. Perhaps it's time that they started to think for themselves.

https://news.yahoo.com/arizona-auditors-complete-third-ballot-181600850.html
The criminals are being outed every day. You know Alan Dershowitz' name was on a Jeffrey Epstein Island passenger manifest, right? That being the case, I imagine they could get him to do just about anything to keep that quiet; that, and what he did on that island. Is he a good singer, I wonder?
America, the Beautiful is America, the laughing stock—but it could be worse!
My other half returns from the Great White Gulag tomorrow and we have to prepare for painters to arrive on Monday so I think I will take Sunday off.
Enjoy the rest of your weekend and keep fighting the good fight and keep being Human. ~ BP