Source: Beach Broadcast | By Santa Surfing
February 3, 2021
Pillow Fight with Lindell & Newsmax! Central Bank agent arrested
https://www.youtube.com/embed/yYZBsornVgw

https://www.youtube.com/embed/SCHPAIrsW0o
Please take note, there are many fake Telegram accounts. The only official public accounts I have are:
t.me/SantaSurfingBeachBroadcast
t.me/BeachBroadcast (but that is strictly for private chats)
Any other accounts out there are posing as me and posting some bad things.
NEWSMAX HAS A PILLOW FIGHT WITH MR. PILLOW CEO – MIKE LINDELL
B*IDEN VOTERS REGRET B*IDEN MORE AND MORE!
AMAZON Bezos had to step down…yet will take Executive Board role by 3rd quarter 2021:
SILVER LININGS!
WALLSTREET VAPOR Trading! As long as they other fellow crooked Wall Streeters to play with, they can manipulate the markets any way they want! Main Street Revolution is making it difficult for them to keep their game of vapor going! Examples are:
DOLLAR TO SILVER RATIO – 6 MONTH DIFFERENCE
Silver and Gold Ratio from 7/4/2020 to today (2/2/2021). Significant difference. If the USDEBTCLOCK.ORG is showing this information, then why is Silver and Gold prices held at below $30 and below $2000 respectively?
The silver price we see today, the price per ounce increased 2.75% each year for 87 years (since 1933).
1933 Roosevelt had America's gold / bullions confiscated and gave fiat dollars for the gold, that decreased by 3.8% each year ($1 value decreased to .04)
USDEBTCLOCK.ORG shows the Silver price per ounce with a 9% increase each year. Why the huge gap?
USDEBTCLOCK.ORG shows there's 80,000,000 (80M) ounces of Silver in production. If the world already has a shortage of silver production and silver in general, at what point will the Silver Bubble bust for the banks? How much more vapor silver contracts can they fulfill? How much can the refineries produce? If the demand is the strong, the price per ounce is heavily manipulated to favor the banks because there is just a nudge in the daily markets. As long as the banks have each other, they can play "house" until one of them busts…then it is the domino affect.
REMEMBER OUR CONSTITUTION – 1st Amendment Section 10. If Wall Street changed the rules decades ago, to further manipulate the debt by requiring us to pay debt with fiat dollars that Loses value, charging exorbitant interest rates, and completely ignoring the Constitution, I know TRUMPSARA's plan will take care of these crooks! Previous metals increases in value, while the fiat dollar decreased! Therefore, in my opinion, every single year you're paying on your mortgage, loan payment, the interest rate is actually higher, because the value of the dollar gets weaker and weaker! Whereas, if you were paying with Silver or Gold coins (as required by the Constitution, then the interest rate stays the same or decreases, because the metal value gets stronger. The Federal Reserve ultimate scam….to keep you in debt forever!
Debt forgiveness has been in play most of last year, was recently halted when Joe became the faux president. TRUMPSARA's plan was the roll out into this year.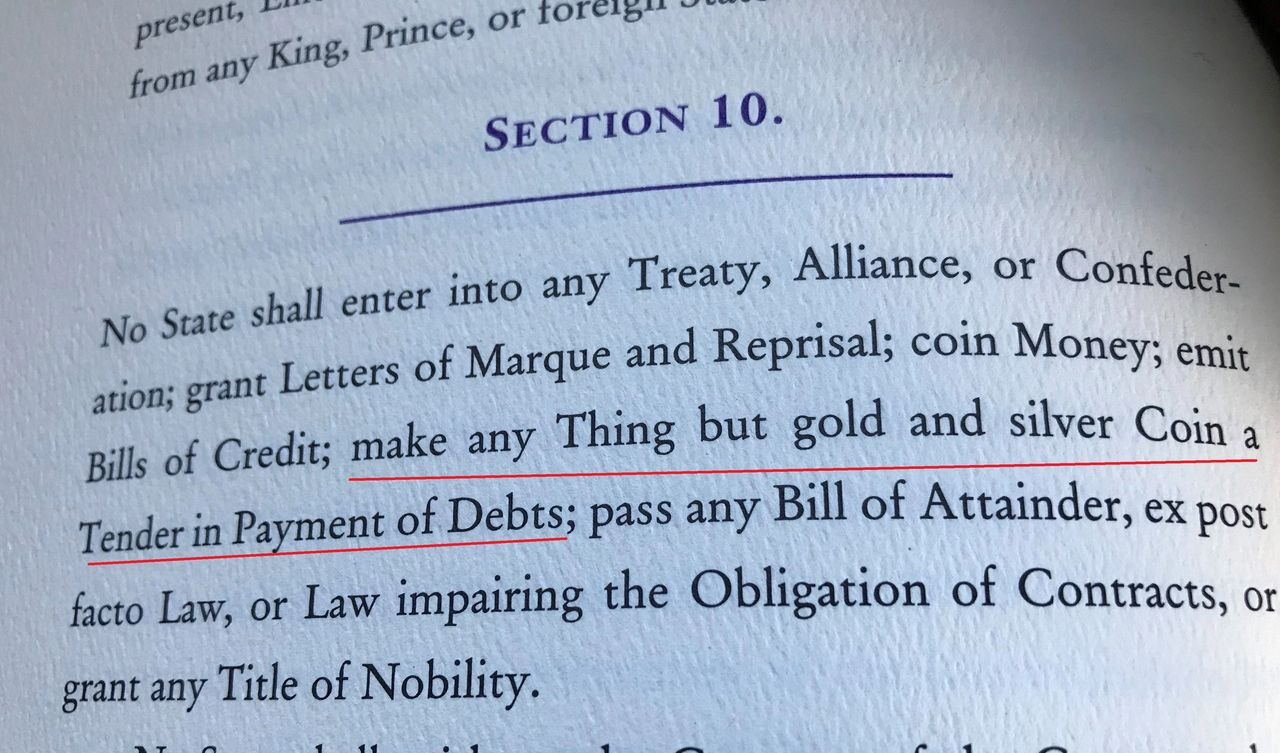 In a world where credit is not the ultimate choice for purchasing, the banks are bound to fail! They need you, your loans, your interest payments. If criminal enterprise money is not flowing through their balance sheets; when they are caught with manipulating precious metals prices; when they are caught having to pony up of their short positions through SSR (Short Sale Rule); when one by one each bank goes down, then they will have very few peers to play their games of price manipulation!
This Central banker got arrested in Moscow.
THEY WANT YOU SO DISTRACTED TO NOT PAY ATTENTION TO WHAT IS REALLY HAPPENING!

B*IDEN IS DESTROYING AMERICA! WE NEED PRESIDENT TRUMP MORE THAN EVER NOW!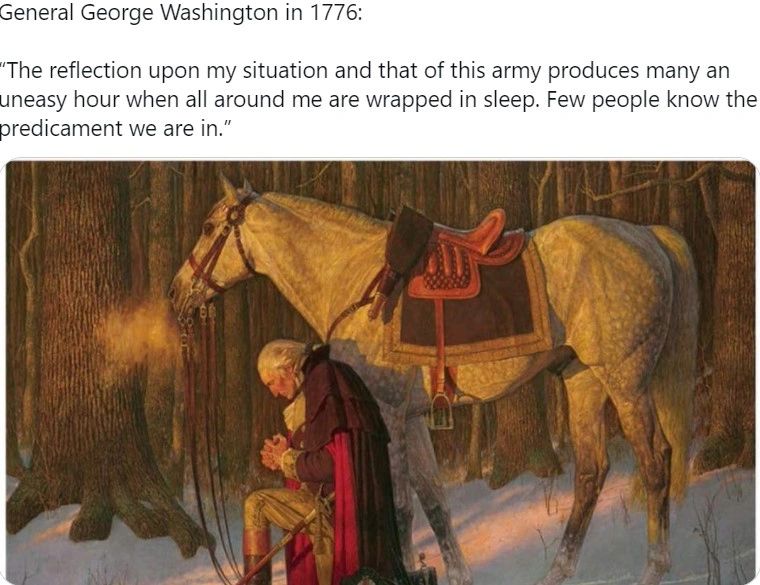 George Washington prayed earnestly when he reached a crossroad. He kept his faith in God!
Trump is right…still…the establishment is only lining their own pockets while destroying America and dodging important issues along the way!
We know this movie is to impact those that are still asleep, yet we do need to continue praying for those that are in desperate need of financial help. Joe is turning America into worse than a socialistic one, he is turning it into a communistic one. Communism has no care for humanity at all. He doesn't care to answer important concerns or questions. He is destroying jobs, lives, ability for people to pay for rent or mortgage or even put food on the table, forcing people to beg for help, taking funds away from farmers, and his administration will not look into the deceitful acts of Wall Street, Nancy Pelosi and his own family, that lines his pocket. Joe has been under investigation with the Ukraine government and he has yet to get arrested for his bribery / treasonous acts. This madness has to stop!
B*iden's buddies can do what they want, but do they defend or help Main Street America? NO!
Press Secretary "Dodger" (always dodging questions) at it again with another ridiculous response! Oh I miss Kayleigh!
Joe's communistic plans at work:
FAKE NEWS IS AFRAID
With the media knowing they are at a fake press room, WHY ISN'T ONE REPORTER COMING FORWARD to share the truth? With the White House still not open, where is the press having their daily press conference? They know they are interviewing a fake Joe, and not one reporter has come forward. Yet the many podcasters are doing their best to share this, but the censorship is happening more often now.
WHITE HOUSE IS STILL DARK!
Makes me wonder if there is something much bigger going on other than arrests? But now, this video was released showing body bags at a warehouse going out for delivery (Please watch on your own as I cannot show this on the YouTube broadcast but is shown on the Rumble channel).
Ir0nbelly on Rumble posted this about Cap Hill and the second Pelosi closed session at Congress, several vehicles with sirens showed up.
YouTube is now blocking Beach Broadcast videos from being viewed in different regions. Are they afraid?

I pray each day for the world and pray for a miracle. Our Lord never lets us down! This President Trump seal was just released and it gives many hope. We know that President Trump is still our president. But he may need for Joe to do more damage for the next few weeks as this movie plays out.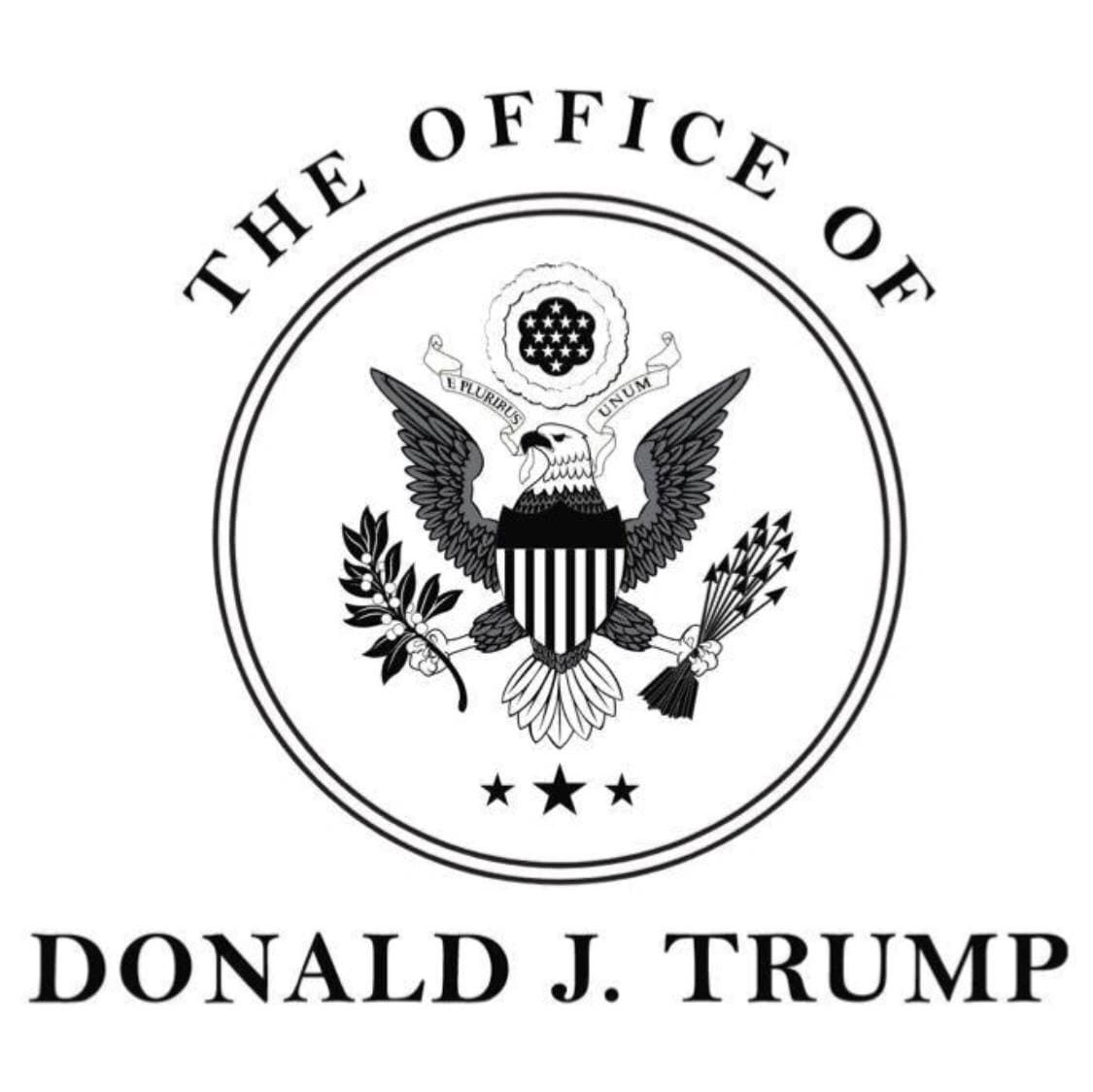 Dan Scavino is posting a few things on Twitter and Don Jr. is posting a few as well. The power of Space Force!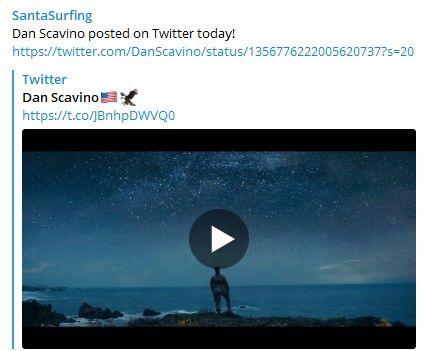 Blunt words from Andrew Breitbart:
________________________________________________