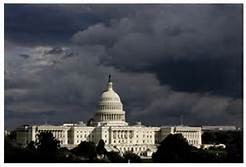 Here is the current livestream from RSBN LIVE right now. Wow. Look at all those people!!!
I had this post done last night and for some reason didn't hit the "publish" button so I've modified the title and here we go. Now you'll understand the perspective if the "todays" and "yesterdays" are mixed.
The sun is just hitting the roof tops here in Phoenix and the show is already on the road in Washington so I am going to hit the publish button and get this out while I work on the next post. I don't even know what happened in Georgia, yet, so off I go. We are with the People in Washington in spirit—and our numbers are mighty out here—all over the world.
President Trump is to address the People at 11 am EST. The speakers are already on stage now. Enjoy!
It's getting crazy… I had difficulty streaming the Washington DC RSBN feed of the rally all afternoon Tuesday on my iPad and then at 5 pm my time the lights went out there, then their mic went off and they used a bull horn briefly, and about an hour later the video was "unavailable" and marked "private" and I couldn't watch any more on any device. Now the video doesn't even show up on their YT channel.
GEORGIA! Get out today and VOTE for @KLoeffler and @Perduesenate! pic.twitter.com/YKiSx7d7lp

— Donald J. Trump (@realDonaldTrump) January 5, 2021
It's all about Georgia at the moment. It's pivotal.
Fox News is showing Georgia voting results are spinning like a one-armed bandit in Vegas. How can that happen? Something is wrong.
You called it https://t.co/LtKmpl68qU

— re5iGaM (@re5iGam) January 6, 2021
DISGUSTING! Georgia Election Official Gabe Sterling Claims Processing was "Normal" At the State Farm Arena Election Night – Nothing Could Be Further from the Truth @JoeHoft via @gatewaypundit https://t.co/RfHg9cO0Ij

— Jim Hoft (@gatewaypundit) January 5, 2021
Here we go again https://t.co/7i3zbHenaW

— Jack Posobiec (@JackPosobiec) January 6, 2021
I've seen multiple reports of "supplies" dumped off strategically in the DC area. Patriots are paying close attention.
Now we find this on the streets of DC ! pic.twitter.com/zuqDgZQW0m

— Tina40 (@RealTina40) January 5, 2021
Dave's latest X22 Report gets into a lot of important aspects of what is unfolding. Listen or watch at the link below.
Editor's Note: I have found a direct link to the video below, but the video is obviously NOT important. Please listen and disregard the video…
They're calling it a cliff-hanger in Georgia. See Newsmax for stats.
The news 32 minutes ago…
We are kicking ass in Georgia right now, America!

— Ryan Fournier (@RyanAFournier) January 6, 2021
HUGE: Pennsylvania Sec Of State and Governor faces criminal charges if they dont reject the illegal certification they presented! https://t.co/X7xM2Tdvfx

— Cyrus A Parsa, The A.I. Organization, 塞瑞斯, AI组织 (@CyrusAParsa1) January 6, 2021

Here is LT's update from And We Know.
I'm sure you've heard by now, but it's important, and Dr. Andrew Wakefield had his career and practice destroyed when he spoke out about vaccines. Please share so people are not taken in by this "prevention" for a fake medical crisis. No one needs to fear "Covid". It isn't deadly. The same conditions that people die from every day will still take lives. It's not Covid that's killing people and there has never been ANY research proving that vaccines prevent any disease. None. You won't die from Covid—but the vaccine could kill you, or change your DNA.
Listen to this 10 minute message at the link below.
A very interesting news item from Canada. Coincidence? Why no details?
https://www.cp24.com/mobile/ontario-announces-death-of-patient-ombudsman-cathy-fooks-1.5249986
CodeMonkeyZ brings us this bit of intel in audio form.
This is fact. https://t.co/gOUg7psj86

— Ron (@CodeMonkeyZ) January 6, 2021
It sounds like the process tomorrow in DC with regard to the Electoral College votes will take several hours. We are all "en garde" for President Trump and the outcome of the scenario playing out.
This is indeed interesting timing.
The timing is what's Interdasting. The release now could indicate an involvement in the eIection. Idk. Interdasting tho. https://t.co/wdbQmgnmld

— We The Inevitable (@WeTheInevitable) January 6, 2021
May everyone remain safe. The world is watching. We'll have to see what is available tomorrow for coverage. ~ BP
You just won the internet for the day https://t.co/i1zQHqsfks

— BitterTruth (@477BitterTruth) January 6, 2021