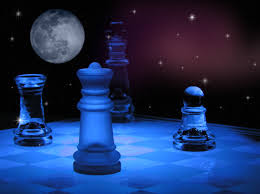 We made it to Day 13 of #ElectionGate… and possibly Day 15 or so of NESARA/GESARA if you subscribe to that notion. More on that below from Charlie Ward. What if, indeed. I haven't even been able to listen to the Miracles Intel Call yet but I shall! Good news is gushing out all over if you know what to look for.
While the operations ongoing to take down the deep state global El-ites can be hair-raising at times, it's all for us, folks. It occurred to me that this pantomime we're watching is designed so that each of us get what we need from it. It's a self-personalizing, unique experience for us all. It's soul-building.
Those evolved enough to be warriors in other dimensions are fighting battles there. Those who are connectors and have the skills to be digital soldiers serve in the 3D physical and information war front, and those who were sleeping and refused to wake up to the reality may go through a fear-induced, personal struggle to bring them up to speed. Things like that. Whatever you need, you'll get the opportunity to create it.
There are legal battles to be fought, military service, political, financial, scientific and medical fronts… many ways to serve the collective and move this process forward. People with the funds to work with can support initiatives of their choosing. It's a one-size-fits-all-movie with endless opportunities to contribute.
I would like to be cloned because I can't be in enough places at once to accomplish what I want to do. Just reviewing and information gathering is a 24/7 job and exhilarating. There is far more happening than we can keep tabs on. Sleep is overrated, right? I'm so amped up I can hardly sit still.
Did you wonder what would become of "Codemonkey" Ron Watkins of 8Kun when he left as administrator? Look here. The newest dynamic duo. Could this be one tentacle of the Kraken?
Did Nancy Pelosi's odd remark about "Sunday morning" get under your skin? It did mine. For those who believe… 1 minute of your day…
Today's Top Bonus Pic 11 14 2020
A comment under the video…
Did anyone catch what Mike Pence said yesterday in his speech, "we're going to continue to move heaven and earth"
How about this one? Need a refresher? And the screaming in the video from Texas in the Nov. 2 YRFT is fascinating.
Here's the clip where Nancy seemed to glitch while speaking with George Stephanopolis. It's at the end. Think what Rose is saying is she got pulled at that moment, and not in a good way. https://www.youtube.com/watch?v=H7P_6mv5oOQ
I know… it doesn't PROVE anything… but if you are the cerebral sort who sees beyond this swamp of mind control and limited consciousness, perhaps you appreciate it. I also rewatched Rose's incredible Nov. 2 video about who and where we are and what is to come. Crazy stuff we just can't explain to others but Rose does a fantastic job of the "movie review". None of this is what it seems, and it's best to "trust the plan". I know I do.
This makes me wonder what "the kraken" really is as far as the M.A.P. [military action plan] goes. Whatever it is, I think it's going to crush the deep state. Their Hammer is no match for Kraken. There are all kinds of droll remarks we can make about time to get kraken, etc., but this is a big story. The world is learning who has been in control and the atrocities they have committed. It's not only about America any more.
This is BIG, and no doubt on the M.A.P. Click anywhere in the box below to launch in Twitter and read the letter. Click again when you get there, and use the arrows to move from page to page. Dated Friday November 13th.
ALWAYS a Divine Plan in Order folks! https://t.co/CAoH9Ecydx

— GalacticConnection1 (@HMajesty888) November 16, 2020
Meanwhile… in a phone interview this morning the Fox floozies asked Rudy Giuliani if he would speak to the President about a "peaceful transition" to the Joe Biden presidency. The line went dead. There's your answer, you traitors.
The American People won't stand for the corruption any longer. LT made this video of the patriots in DC on Saturday.
11.14.20: Million MAGA March Patriots descend on the SWAMP!
Charlie Ward features a discussion with Jo Hull about NESARA/GESARA and the critical thinking skills promoted by "the letter before the R". (Kew) The Great Awakening is the battle between good and evil, and it is unfolding according to the Divine plan. The Light has already won and we are now watching the update. It truly is 5D chess. Be of good cheer, folks, and banish fear from your vocabulary.
I have said many times in the past that what has been happening has been so absurd we have to laugh. It's utterly outrageous, isn't it you dog-faced pony soldier… so many things are just unbelievable and had to be put there for our entertainment. The wacky-looking "clones" Pelosi and Harris… hysterically funny. Video is 27 minutes.
BOOM…! JO HULL DISCOVERS NESARA GESARA MIGHT HAVE BEEN ACTIVATED CHARLIE WARD LOVING IT..!
Other things are cropping up that we don't believe. If the deep state blamed everything on Russia! Russia! Russia! that tells you all you need to know about Putin. He is their enemy, and our friend.
If the liberal media is spewing lies about the 2020 election, they are doing the same with lies about Putin's health. This is part of the Satanists' last stand, trying to take out President Trump and Putin, who both stand firm against the Satanists. pic.twitter.com/s1A0yd0XMz

— ZetaTalk (@ZetaTalk) November 14, 2020
As far as the Kung Flu hoax goes, Germany's Helios Clinics have a great idea. They're not party to the deception. From the comments…
The Helios Clinics in Germany are showing transparency by updating their occupancy of beds on their website so people can check themselves if what
the telly or msm is putting out is true……as one can see it is not true. They are up dating daily per region in which the Hospitals are located.
https://www.anonymousnews.ru/2020/11/04/helios-kliniken-corona-betrug-brd/
Censorship and information warfare are part of the discussion between journalist Shaun Attwood and David Icke, the dot connector. They examine the role of Julian Assange and the control of the media over the official truth and hence, our perception and behaviour. David explains it better than most.
Connecting The Dots: David I
WordPress may yank other blogs but they won't be pulling ours because we pay for hosting elsewhere. We just use the WordPress platform: their editor, themes, etc. so it works and looks like a WP site but Number One assures me they can't do it. We paid WP to migrate our site to another host so we could feature advertising. They could take down the Captain's Blog, but not Starship Earth. Someone else could do it but at 7K subscribers we're small so I doubt they'd bother.
Do take a minute or two to scan the comments in recent posts, folks, because there is a lot of good info there you might want to explore.
There's so much good news from many sources, and it's not even Christmas yet. What a year 2020 is; the best of times and the worst of times, as Dickens wrote. It's rather nice being awake together though, isn't it? So many more like minds than there used to be. Humanity is really coming into its own.
This young lady speaks of Christmas and other things unfolding. It came recommended by the crew.
Splitting Of Reality
In case you're of the mind that Rose of Yellow Rose for Texas channel is loopy, I'll leave you with this inward journey made of crumbs for chewing, because few of us really understand who we are and where we are. It's 6.5 minutes and I believe you'll recognize the wisdom within.
The rescue operation is going very well, thank you very much and the future will be beyond all expectations. It's not easy to do, but failure is not an option. We're worth saving, and that should make us feel special. ~ BP
Managing Your Thoughts
Starship Earth: The Big Picture | November 16, 2020 at 12:45 pm | Categories: Current Updates | URL: https://wp.me/p5mdeR-fU2