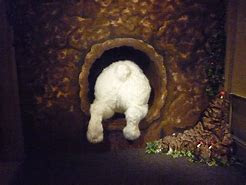 It's One Hundred Days until Donald Trump is declared the victor and he and his new administration storm the DC swamp for a second term.
The media are not accurately representing the status of the Trump-Biden polls. They cannot, or they would cease to exist. The psychopaths can pay rioters, looters, shooters, and aliens to try to convince the hypnotized citizens of America the Demonrats and Biden have a chance in a feeble attempt to swing the vote, but it's all for naught.
The majority are not fooled. They've had quite the education these past four years and they're getting a gut-wrenching preview of what fascist life in America would be like. They're not stupid and they will rally for the cause. If they were all deaf, dumb, and brainwashed they would have given up their guns. They didn't. They know their rights, and they're not fooled.
Regardless of what we know, some things are a little up in the air. To save the world, we have to first save America, so the future of mankind hangs in limbo.
What Americans need to know about mail-in voting follows at this link. People who won't spend 30 minutes or whatever it takes to exercise their right and their DUTY as an American to cast a valid vote in person shouldn't be an American citizen or have the right to vote. Had everyone paid attention to what was happening with their "government" long ago—such as when John F. Kennedy was assassinated—they might not be in the mess they're in now. The shadow government that hijacked the People's government must be dismantled here and now; once and for all.
The New World Order has spent decades studying and manipulating Humanity. They have an edge there. Will the technology hook tempt the unsuspecting who can't resist the latest and greatest toys, tricks, and appendages? Will the globalists succeed in their agenda to make Humans into programmable, transgender/genderless robotoids?
Will the freakazoids get what they want by giving those under the spell what they think they want? Is that progress? It would mean the end of Humanity; the species as we know it. If you think "music" is all they would pipe into our brains, think again.
Musk also said that Neuralink "could help control hormone levels and use them to our advantage (enhanced abilities and reasoning, anxiety relief, etc.)."
Hormones regulate every process in the body. Who is willing to turn control of that over to…???
They can turn you on… or they can turn you off. Flip of a switch. Think Avatar.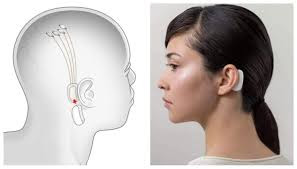 Rabbit holes? Symbolism… quilts… children… "think mirror".
Good Dog uploaded a video yesterday that was gone before I got a chance to watch… for violating YouTube's terms of service. I'll bet. He says we didn't miss it, is reworking it and will upload tonight. It must be known.
Check out the video below. The red text says, "the skirt is similar to the night sky". Children. Owls. Faces. What do you see? It's all about the children folks, and this goes deeper than deep.
— MajorOla (@MajorOla1) July 26, 2020
Thanks Linda – I am working on the render just now. It will be back up later this evening (I have to repair the removal of the Chinese bogus medicine factory – that documents chopping up babies & a few other artifacts that I somehow removed). These MUST be part of the record! https://t.co/dn08MKVhGe

— Good Dog (@GoodDog94619152) July 26, 2020
If you're interested, you may be able to watch the deleted video on Vimeo when it begins later today. His next one won't be up until late tonight and the background would be useful.
It's getting easier to see why the control freaks hate Trump so much isn't it? One of his first initiatives was to stop major Human rights abuse, which is Human trafficking… for whatever purpose—sex, organs, adrenochrome.
China is in deep. We've only scratched the surface there. The President and Mike Pompeo are exposing China big time and other countries are also pointing fingers.
Is it a coincidence that Kew's 2018 post #666 (below) was a treasure trove of intel? Note the double meanings of say, "20/20" for example. The year is now here, obviously, but our view of these posts and what has unfolded is now 20-20. Hindsight.
The Map–of the global satanic cabal's organization and rat lines—and the Military Action Plan. What was in the news last week? The massive raid on the Black Forest. Did they find where the bodies were buried? Kew gave us so much information up front that we had little context for. Some people knew nothing about any of this. They've had quite an education.
They're learning the satanic El-ite are truly the "bloodline families"—all related, inbred, power-hungry and dedicated to the proliferation of their empires; marrying for that purpose only; operating under assumed names to hide their identities. Actors, all.
The Truth must be exposed before the arrests. Don't look for major arrests until the big, bad exposés followed by outrage are fait accompli. They will stick to The Plan no matter what.
Q!UW.yye1fxo5 Feb 2018 – 10:16:50 AM Why did the #Memo drop a Friday [& before the SB]?
Did this seem strange to you?
Watch the news.
Rothschild estate sale [Black Forest].
Stock market DIVE [666 – coincidence?].
Soros transfer of wealth.
Dopey FREED.
Marriage for POWER, not LOVE.
Hilton/Roth.
Soros/Clinton.
Etc.
News unlocks MAP.
Think Mirror.
Which team?
THEY don't know.
APACHE.
These people are EVIL.
Still don't believe you are SHEEP to them?
20/20 coming.
PUBLIC is VITAL.
RELEASE of INFO VITAL.
OUTRAGE.
JUSTICE.
Can we simply arrest the opposition w/o first exposing the TRUTH?
FOLLOW THE LIGHT.
Q
Arrests will come but first, the bad news. Humans are prey. "Save the children", indeed. It's always the opposite of what they present. Mirror.
Ready for more? Click in the box below to launch in Twitter to see the full thread. Education time. Twitter strikes "hate speech" and leaves up all kinds of chidl po_n. A thriving industry. Kiddies make the world go round; raised not as children, but property. Sex objects. A drug supply. Food.
So Twitter takes down peaceful pages BUT you leave this stuff up!!!! I need all Patriots to help me go through this! Please save these babies! I can't do it without you! #SaveTheChildren #twitteryoursick pic.twitter.com/DzRrQmJMV7

— Alice (@ReddingtonAlice) July 26, 2020
Some folks are a little short on faith just now, and perhaps there is an antidote for that. Faith has little to do with religion, and everything to do with spirituality. If you live on a plane where Spirit is ignored, it's understandable that faith might be in short supply.
If you're plugged in to our true reality, you will understand this is a spiritual war manifesting in the physical. If you are limited in your focus and only view the world through the physical manifesting, you will miss a large but invisible part of who and what we are, and therefore, must embrace the non-physical. We must develop a "knowing" that what we see is by no means all that is, or what will be our reality when we quash the evil.
This is a wise message from Scott Kesterson about faith, chaotic energy, spirit, and the unseen battle between light and dark. The duality. He says this is the hardest part of this entire fight. If you're having doubts about President Trump's intent, the validity of kew, and think we are victims of the dark because we have been fooled… that's fear talking. Refuse to give in to that. If you have experienced this I would say this video is a must listen. Only 20 minutes and you will arm yourself against the devil.
EP105 – FAITH of a Mustard Seed
Is it about a virus, folks? Is it really? Or is it about something far bigger that people just don't get because the lying, treasonous media turds tell them it's about a virus?
Four months later… it's about a frickin' cold virus? How far will the People let this go? How much will they take? How many ways must we be trampled by an evil, tyrannical regime that wants to control every single thing we do, say, and think?
Commentary from Erin Elizabeth below the video.
This young man right here in Florida was on the phone with his mama…just calling his mama
Erin Elizabeth at Health Nut News
46.9K subscribersThis young man right here in Florida was on the phone with his mama. Just calling his mom and cop gives him a ticket because he's not wearing the mask just right. I'm not really sure how much more I can handle watching this and reporting on this. In all my years of covering the news whether it be for a top website now or back in my blogging days, this breaks my heart. Where is the outrage? Anyone want to join me for a protest because I'm ready? And yes. I covered the Black Lives Matter protests as well. Perhaps you saw some of my photographs I covered as a journalist live at the protest.Do you understand that this ticket is over $100 for this young man and he explains that's a lot of money. Especially during a pandemic. And he really didn't want to sign the citation but they said then they would take him in and arrest him. What is becoming of America? What has become of our society? Isn't there enough sh%t going on in the world that because he moved his mask slightly so his mom could hear him that they could cut him a break? And he was so kind. He was so polite and he was raised right. Tears stream down my face. I don't know how much longer I can cover watching us go from a free society, or at least a little bit free, to a draconian Orwellian nightmare that looks like it's going to start sounding more like 1940s Germany by the day.They have hired an entire small force of 39 cops just in the Miami area to be mask police. I'm not even making this up. And they're doing it in Fort Lauderdale and there was a mandate that people have to have masks on in their own homes. If they have guests etc. What next? Bill Gates? He's already working on it. A vaccine mandate? I fear for the future of our country.
I believe it's already over, folks. We've already had lockdowns, reopenings, a second round of lockdowns (second wave) and hardly anyone is sick. It's not a pandemic, we're not sheep, and we need to stand up and tell the psychos where to stuff their masks. It's over, but until We, the People say it's over, the treachery will continue.
The purpose of masks is not for a virus. They don't stop viral transmission. It's mental. Psychological.
As long as we're still wearing masks, it's a clear indicator of our willingness to consent to the tyranny. To comply with their dystopian measures to control us. To conform to their will.
Just stop it. Take control. Take the reins and show the slavers who's boss. We, the 99% outnumber them.
The next Miracles Intel Conference Call will be this coming SUNDAY NIGHT, JULY 26, 2020 beginning approximately 6PM PT / 9PM ET.Our pre-call will open approximately 5:30 PT / 8:30 PM ET — PLEASE DO NOT LOG ON TO OUR CALL UNTIL AROUND 5:30 PM PT.ALTHOUGH WE HAVE ONLY JUST PASSED THE HALFWAY POINT IN 2020, IT ALREADY RANKS AS ONE OF THE MOST DRAMATIC AND TUMULTUOUS YEARS IN ALL OF AMERICAN HISTORY. MAYBE EVEN ALL-TIME!FROM A GLOBAL PANDEMIC TO WIDE-SCALE NATIONAL PROTESTS & RIOTING, FROM OPEN ACTS OF TREASON AND SEDITION BY NUMEROUS DEMOCRATS & DEEP STATE OPERATIVES, TO ENORMOUS AND HISTORIC PROGRESS BY THE PATRIOTS & PRESIDENT TRUMP TO TRANSFORM OUR NATION LIKE NO OTHER TIMES BEFORE. WHAT A YEAR IT HAS BEEN! • And remarkably, one-by-one, the many enemies of America have come out of the shadows to expose themselves in the light of day. And it is utterly shocking to see how brazen these various groups have become in demonstrating their hatred and subversion of America and everything our country stands for.
  • As we are witnessing on a daily basis these many domestic terrorist groups along with numerous Democratic Governors & Mayors attempting to tear down America's heritage, history, culture and the very fabric of our society, we see them attacking our civil rights; our Founding Fathers; the Bill of Rights; the U.S. Constitution; the Office of the President of the United States; and ultimately the rule of law.    • And now what has become even more and more clear over the last few weeks is how deeply entrenched the Chinese Communist Party also is as an active participant in this direct attack upon America and who is now being caught red-handed on a number of incidents both in the U.S. and in China.   • It has also become more obvious there is an unfolding, coordinated campaign by members of the Trump administration including Attorney General William Barr; Secretary of State Mike Pompeo; various economic advisors; along with key Republican members of the House and Senate to begin to call out the CCP on a regular basis. https://www.thegatewaypundit.com/2020/07/attorney-general-bill-barr-slams-ccp-says-china-secretly-pressuring-us-business-leaders-video/https://www.foxnews.com/politics/pompeo-announces-end-blind-engagement-communist-chinahttps://www.breitbart.com/politics/2020/07/25/rep-john-curtis-democrats-wont-join-us-refuse-to-hold-china-accountable/  
• On Tuesday evening, July 21, various news stories emerged of a fire at the Chinese Consulate in Houston, Texas in which reports indicated numerous documents were being burned.  https://www.thegatewaypundit.com/2020/07/breaking-fire-police-responding-reports-documents-burned-consulate-general-china-texas/  
• On Wednesday, July 22, the US government officially ordered the CCP to close down the Houston Consulate.  https://www.khou.com/article/news/local/chinese-consulate-houston-eviction-notice-fire-reported/285-b9902c83-09af-4bc3-92e0-9b98d0f4065c  
• Then on Thursday, July 23, federal law enforcement raided the Houston, Texas Consulate because there was enough evidence to believe it is a massive Chinese spy hub.  https://www.foxnews.com/politics/us-raid-chinese-consulate-houston-spy-hub  
• The big question at this time is what exactly were the Chinese attempting to cover up by frantically burning numerous documents?   • Meanwhile, the Chinese Communist Party has now officially announced it is openly supporting Joe Biden for President of the United States in the 2020 election which gives even more clues of what was REALLY going on at the Houston Consulate.  https://www.thegatewaypundit.com/2020/07/china-communist-party-ccp-announces-behind-sleepy-joe-biden-president-no-doubt-can-stop-trump/   
• In other big news, also on Wednesday, July 22, President Trump formally announced the long-awaited counterattack against the radical insurgent groups in what is know as "Operation Legend" during a press conference at the White House. The President has now ordered Federal agents into a number of American cities which are reeling from weeks of violent protests and domestic terrorism.  https://www.realclearpolitics.com/articles/2020/07/23/operation_legend_trump_announces_federal_agents_will_be_sent_to_more_cities_143787.htmlhttps://www.justice.gov/opa/pr/attorney-general-william-p-barr-joins-president-donald-j-trump-announce-expansion-operation
• Finally, as usual, we continue to request to please keep all of these great, GREAT PATRIOTS of the U.S. Military, "Q" /Military Intelligence, the Earth Alliance and President Donald Trump in your prayers at this most crucial time period in world history. IN GOD WE TRUST AND GOD BLESS AMERICA.Our conference call line is:Dial-in number (US): (712) 770-4598
Access code: 767664#
International dial-in numbers: https://fccdl.in/i/scottm6975
Online meeting ID: scottm6975
Join the online meeting: https://join.freeconferencecall.com/scottm6975Replay Number: 712-770-5402Access code:  767664# / followed by # againBackup Number: 425-535-9162If you encounter any issues with our Miracles Intel Calls please reach out to Free Conference Call Technical Support: (844) 844-1322 Thank you for your support,  Scott Mowry www.miraclesandinspiration.com Follow us on Twitter:https://twitter.com/MiraclesInspire
Do parents see where this is going? Are they even aware their children are being groomed to be sex objects for adults? Do they see d'evil?
See more at the CAT Report from American Intelligence Media.
This was a very heavy post and I needed an IPOT quick burn and permission to laugh at silly humour. Here it is, clocked in at less than 8 minutes, and reminding us that none of what we are witnessing is real. Thank you Sir Patrick. Can't wait to wake up from the nightmare.
Listen carefully, or you'll miss the cleverness.
A Quick Burn – RedPill – IPOT Presents – 7.26.20
That concludes our Sunday Digest. Lots more where this came from. ~ BP