Today's numerical date must be auspicious. 20/2020
There was a great deal of important information published by the MI Team 17 yesterday. See all the drops here.
You know when the cute team says, "Batten down the hatches" and uses references like this one, they're going to pull the trigger on a big op, so we'll see what happens. The President and his administration indicated significant news was going to be coming down the pike this week and for the next eight on many fronts.
Now General Flynn has been activated, by the sound of it, ready to serve again, and Christopher Wray looks poised to leave his post at the FBI—probably not of his own volition. Never a dull moment. Q also reiterated that August is typically a very hot month so…
I hope everyone has their discernment set to the "full on" position because the media is going to try to divert, obfuscate, cover up, cancel, delete, twist, ignore, implicate, attack, and create an outright illusion. The mainstream media is the enemy. Period. Look to them for baseless lies and propaganda. Operation: Mockingbird. Farm animals.
Flynn update –

Team Flynn has filed their opposition to Judge Sullivan's request for rehearing (appeal).

Judge Sullivan's efforts should be denied – he "has no cognizable interest in this case."

Full doc:https://t.co/aNlNi4doyA pic.twitter.com/GL0bQnYHsp

— Techno Fog (@Techno_Fog) July 20, 2020
The stories yet to be told, pulled from the vaults where no one wants to venture, are vast and dark. They won't be bestsellers—but they will be riveting. Shock and awe. They will set the world back on its heels. People will be reeling, but they'll get over it. The demons won't.
#BeNotAfraid
Why are we not talking to Les Wexner? Where are the trading records? What is the source of the fortune?
"It seems to me very clear that we have a missing fortune in Robert Maxwell & an unexplained fortune of Jeffrey Epstein."
—Eric Weinstein#UnsealEpstein #UnsealJFK pic.twitter.com/kPPqYVneFZ

— lonewolf (@lonewolfBuilder) July 20, 2020
This cinematic update from And We Know fleshes out the details and clarifies the comms.
7.20.20: Batten down the hatches! INDICTMENTS coming! PANIC!
Many brilliant and dedicated truth-tellers have been sharing their research for a long time. I've included the phenomenal efforts of Dr. David Hawkins, Field McConnell's former partner in Abel Danger, several times before. His series, "The Greatest Conspiracy Ever Told" presented jaw-dropping forensic evidence of the activities of the demonic El-ites on our planet. If you would like to delve into those episodes [again], this link from a search features several of the parts, which went to at least 9. Scroll down at that page to find them.
Bishop Larry Gaiters of Spiritual Revolution Radio is a fantastic host and well informed in his own right and David has that dry British wit that somehow keeps us entertained while dropping the most hideous bombshells about 9/11, treason, and crimes against Humanity linked to Human trafficking, snuff films, Canada, etc.
Gaiters was the guest on this program and shared the shocking etymology of Black Lives Matter—"matter" being a little different than what most believe. It's an eye-opening revelation about the distinct satanic plot to mislead and control Humanity as Gaiters turns on his fount of occult data.
THE COMING DESTRUCTION OF BLACK LIVES MATTER (Special Guest On WBFI 91.5 FM, Louisville, KY)
Sean's SGT Report featured a revealing video deleted by the psychopaths yesterday and it's back. We've learned to be very resourceful, haven't we? Great subject material, obviously, since it only lasted a short time after I viewed and shared. That's pertinent footage from Del Bigtree about face masks. This one below gets into the conniving deep state tactics, and the link to the one deleted is here, on Bitchute.
YouTube JUST TERMINATED THIS: Q, CNN and….
We have been mislead about every single aspect of our reality including our health. As a result, a growing number of medical experts (many now hit with character assassinations from the control freaks) are challenging the narrative pushed by organizations tasked with "caring for" and "advising" the world for the betterment of society. When it comes to the WHO, the CDC, the NIH, the FDA, the AMA, the United Nations, to name a few, it has never been about that with agencies full of players appointed by the control freaks touting their junk science.
It's time to get informed and take responsibility for our own well-being so we have the facts to refuse to comply with their fabricated con games involving lockdowns, social distancing, face masks, the destruction of the global economy, and mandatory vaccines—the mark of the beast. Do you have any idea the damage done by vaccines? There is no science to prove they prevent diseases, but plenty to prove they cause them; horrific, crippling diseases and death.
We must cease to volunteer in their science experiments. Guard your children!
A Two-Dose Vaccine For Chicken Pox Now Is Linked To An Epidemic Of Shingles
Yesterday I shared a message from Pastor Scott Kesterson asking us not to wear a face mask because it makes a statement; an affirmation that the wearer is a submissive sheep unaware of its rights and unwilling to question authority—even when it places the wearer in harm's way—which we have provided ample evidence of on this particular virtual address in the ethers.
Far too many people have bowed to the totalitarian whims of the deep state and confirmed they are willing to be controlled, despite not wanting to comply. They will do it anyway. That has to stop. We MUST fight back, people. It's time to leave the flock.
To wear a mask is endangering the rest of Humanity but not in the way you think. Compliance = being a prisoner of war. It's that simple. You may as well willingly go to a concentration camp and meet your demise—and if uninformed, weak people continue to comply, concentration camps and guillotines may follow, because that was the long range agenda of the New World Order. They had it all ready to go and if Hillary Clinton had won the election, we would be well into that process now.
Share this information and stand your ground, patriots.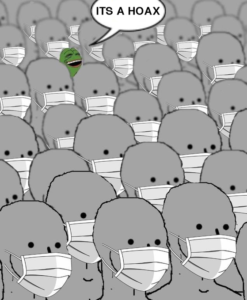 Visit The HealthyAmerican.org to learn more about how to share information, educate people within your sphere of influence, contact lawbreakers who try to enforce directives that aren't laws and shame us into dangerous acts like wearing a mask. Get tips on how to keep your cool and conduct yourself when shopping without a mask and what not to do.
Here are some pointers from Peggy Hall.
This kind of intimidation and manipulation of the law will continue as long as these psychopaths are able to act. They can't afford for the fallout of the Jeffrey Epstein/Ghislaine Maxwell conspiracy to alert the masses to the global predation.
You can't make this up. These psychos are revving up the tyranny like nobody's business. Time to pop the balloons in their biceps and show them who's boss.
Billy Joyce went to a great deal of trouble to review, collect, and roll this footage from the Canada Day patriot activities in Ottawa on July 1st. This is what REALLY happened—not the pathetic, canned coverage from the treasonous Canadian, globalist-supported trash that passes for the national media.
Thousands of patriots who are awake, won't take the crap any more and are stepping up to protect the nation. They marched down the streets of the capital of Canada and not one body from CTV, CBC, Global, or anywhere else showed up to show the People what was happening. This isn't entertainment, it's journalism as told by citizen journalists; the only real journalists any more. WWG1WGA
Need some levity? A facelift? It appears the real Kamala Harris is no longer available. Is she "the one" to take over from Joe Biden?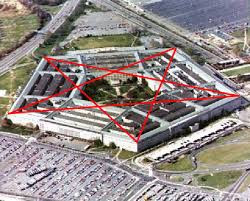 The information uncovered and shared by Judicial Watch concerning the illegal surveillance of Donald Trump's election campaign and the Steele phony Russian dossier and the FBI's role are shocking, as are the efforts of the satanic members of the Pentagon to destroy the military via brainwashing, etc. Q reminds everyone to remember their oath.
Read about it here at the Judicial Watch website, or listen to the video below.
Comey FBI Targeted Trump As Soon As He entered Oval Office! Pentagon "Diversity Training"
I'm short on time and low on energy so that concludes today's post. In fact, I've been feeling like I'm not all here, which renders me relatively ineffective. Keep fighting the good fight, patriots. ~ BP