By now it should be apparent to most people that America is under attack and fighting for her life. Since the legacy media is in no way compelled to share the truth and ultimately strive to cover it up, it's incumbent on We, the People to dig for it, and share it.
There are clear indicators of what is unfolding where we can't always see. A Q drop from this morning…
Q!!Hs1Jq13jV6 19 Jul 2020 – 10:15:24 AM Anonymous 19 Jul 2020 – 10:14:19 AM >>10009877
Mark Meadows on Spygate: "It's All Starting to Unravel It's Time for People to Go to Jail"
279 views•Jul 19, 20207.5-minutes
https://youtu.be/3HvcKvty8RI>>10009900 See all the comms from Team 17 at qmap.pub
Evil lurks in the shadows across the planet and due to the increasing amount of Light and Truth, we are seeing just how much of it there is. The ugliness is getting louder and more in our face by the day.
I'm going to begin with a profound appeal from Scott Kesterson, film maker and former military pastor. We would all benefit from listening to this brief delivery that brings important perspective to what has been unfolding. Reminders like this will keep us strong, unified, defiant, and the enemy in focus.
As Scott says, (8 min) he is less concerned with the unawake than in keeping the rest of us unified and active, in support of President Trump, who cannot liberate America alone. It is the duty of every one of us to do our level best to vanquish the enemy and support each other.
POTUS, as always, sets the tone and the example.
Are we willfully compliant—or defiant? Defiance is key, as illustrated by the President in the above image burned into my mind which Scott addresses. Name a milquetoast that won a battle or inspired a statue.
I appreciate this frank discourse and hope you do as well. We no longer have the luxury of being a passenger, as he says. It is time for digital soldiers to answer the call to arms and to protect the Constitution and the liberties and rights it espouses.
Can you believe that the enemy is circulating that photo while telling people there was a coup and the President was arrested? Discernment, folks. Logic. This is the Common Sense Revolution. Arm yourself with knowledge and be thusly armed to fight the Information War.
EP103 – Mt. Rushmore, Choices, It's Time, Liberty or Enslavement
Unfortunately, another lovely relic from days gone by has been set ablaze. We hope they could save it from severe damage.
This… in America, as related by Team 17. Satan and his minions are very busy. See the list of sites involved recently.
Sean at the SGT Report does a short video on some interesting updates, including the Q mug behind the spokesman for a police organization and the revelations right under our noses in the media that are only now gaining our understanding.
Well, Sean's done it again. The video was so good, Themtube took it down.
Q, CNN, DISNEY & THE BIG CLUB
Editor's Note: Backup video from Sgt Report below!
This is what the WHO is doing with their money instead of researching the pandemic further. Good on President Trump for pulling out.https://t.co/tRpqIOJlIz

— Dr. David Samadi (@drdavidsamadi) July 18, 2020
Is there anyone who does NOT know about the pedophilia now? Epstein was the catalyst. The drip has become a flood.
Live from Huntington Beach California at the Pier- get rid of Gavin! We are the news now interviews a Q follower! #TheMoreYouKnow #GreatAwakening https://t.co/SbPaQ1OG2u pic.twitter.com/3TOnnD9jRg

— Karli Q (@KarluskaP) July 18, 2020
This might be perplexing, if we didn't know about pedophilia in the Olympic and sports world.
Australian figure skater Ekaterina Alexandrovskay, 20, dies; second Olympian death this monthhttps://t.co/m9fKwRu4DT

— Karli Q (@KarluskaP) July 18, 2020
The great awakening is exploding across the planet as people learn of the atrocities and are forced to look at them. I watched Avatar again last night and what leapt out this time was the number of times they said, "Wake up." I never noticed that before.
Sharp eyes are revealing interesting exchanges. The comments for this thread are very astute.
TWITTER DELETED THE FIRST ONE!
SECOND ATTEMPT!

DO YOU SEE IT?
TEXIT!
CONSERVATIVES OF TEXAS! pic.twitter.com/7TprPVuhc3

— Qanonymous (@TrustThePlan_) July 18, 2020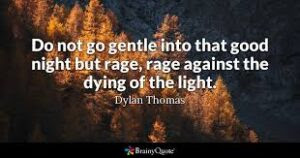 Gina shows us a curious shot from the NASA SOHO cams of the sun which appears to have a gridded overlay with cubes.
Why are the cubes there?
For some levity, pushing the situation to the absurd helps put it into perspective.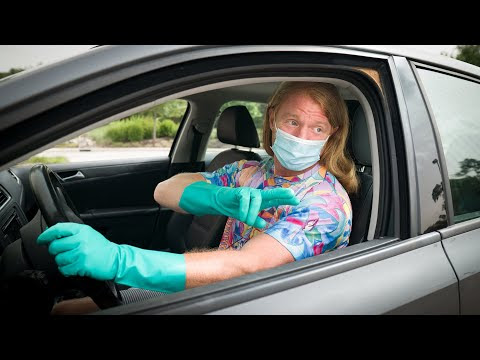 Here is Scott Mowry's weekly summary and info for the Miracles Intel Call tonight… 6 pm Pacific/9 EDT. We appreciate Scott, Moreah, and Laura for making these calls possible, and for the information shared between calls, as well.
The next Miracles Intel Conference Call will be this coming SUNDAY NIGHT, JULY 19, 2020 beginning approximately 6PM PT / 9PM ET.
Our pre-call will open approximately 5:30 PT / 8:30 PM ET — PLEASE DO NOT LOG ON TO OUR CALL UNTIL AROUND 5:30 PM PT.
FROM NEARLY THE START OF THE YEAR 2020, THERE HAS BEEN AN UNPRECEDENTED, ALL-OUT ASSAULT ON AMERICA THE LIKES OF WHICH WE HAVE NEVER, EVER SEEN BEFORE WITHIN OUR COUNTRY
A whole host of leftist, satanic groups including ANTIFA, Black Lives Matter, other far-left socialist/Bolshevik/Marxist groups along with the aid of the Chinese Communist Party have wreaked havoc across America. All of these groups have been actively supported and funded by George Soros and the Deep State.
And now of course, even the Democratic Party has come out of the shadows to prove they have totally embraced a FAR LEFT MARXIST/COMMUNIST/ANTI-AMERICAN AGENDA IN A DESPERATE ATTEMPT TO HOLD ONTO POWER.
What you are witnessing is the full blown "16 YEAR PLAN TO DESTROY AMERICA" which in reality has been 160 years plus in the making, dating at least back to the American Civil War, designed and engineered by the International banksters and the Vatican to divide and conquer our nation.
However, all is now converging into AN EPIC COUNTERATTACK UPON THE FORCES OF EVIL by the Patriots, the U.S. Military, the Earth Alliance and President Donald Trump on a number of fronts. It is all about to go down!
On Wednesday, July 15, President Trump said he would be making announcement this coming week regarding how his administration will be introducing measures to combat the massive civil unrest, violence and rioting ongoing in America's major cities.
A few hours later, White House Top Advisor Stephen Miller appeared on the Lou Dobbs Tonight program on Fox Business News and echoed the President's words regarding a big announcement forthcoming this coming week.
https://twitter.com/LouDobbs/status/1283531243548741635
On Thursday, July 16, President Trump held another outstanding event in the Rose Garden where he announced a number of new initiatives regarding deregulations including giving just a hint of a plan which will be unfolding over the next eight weeks. In fact, President Trump proclaimed, "it is going to be a very exciting eight weeks."
https://www.youtube.com/watch?v=BRnq5mgQdag
Meanwhile, the actual number of deaths in America continues to plummet to the lowest levels yet and many are questioning if the numbers which have been reported from the outset of the Coronavirus arrival in our country on January 15 are anywhere near accurate. https://www.thegatewaypundit.com/2020/07/ignored-liberal-media-cdc-confirms-12th-straight-week-declining-coronavirus-deaths/
As it stands now, more and more Americans by the week are growing extremely fed up with the lockdowns, the shutdowns, the mandatory masks and the all-out assault upon our freedoms and liberties as mandated by the U.S. Constitution and the Bill of Rights from these radical Democratic Governors and Mayors.
The bottom line is — a reckoning is coming for all those who have been pushing out a constant stream of propaganda and fear. They are about to feel the full wrath of the American people, who have now collectively become known as "THE SILENT MAJORITY."
Finally, as usual, we continue to request to please keep all of these great, GREAT PATRIOTS of the U.S. Military, "Q" /Military Intelligence, the Earth Alliance and President Donald Trump in your prayers at this most crucial time period in world history. IN GOD WE TRUST AND GOD BLESS AMERICA.
Our conference call line is:
Dial-in number (US): (712) 770-4598 Access code: 767664#
International dial-in numbers: https://fccdl.in/i/scottm6975
Online meeting ID: scottm6975
Join the online meeting: https://join.freeconferencecall.com/scottm6975
Replay Number: 712-770-5402 Access code: 767664# / followed by # again
Thank you for your support,
Scott Mowry
www.miraclesandinspiration.com
Follow us on Twitter: https://twitter.com/MiraclesInspire
It's only fitting that as we opened, so shall we close. Do not miss this older commentary from Scott Kesterson which includes a brief letter to him from Gen. Michael Flynn. Scott's words following that are powerful and explain what is unfolding; what we are up against and what the globalist plan was. He cautions against the fear porn and encourages research and local action for our personal fight.
EP81 – Letter From Flynn, Saving A Nation That Was Already Lost
That's all for now. ~ BP