No one loves US elections. Not any more. In Canada, all life historically ceased to exist during US elections because so many of our television stations were American. This year, however, it will be even more vibrant and eclipsing than 2016. The gloves are off, the claws are out, and the evil deep state cabal is fighting tooth and nail for its life.
We already know how it will end in November. Red tsunami. The Freedom Movement led by Commander-in-Chief Donald Trump and his band of merry patriots will crush Satan's army. It can be no other way.
Despite what the media tries to indicate, the People are waking up extremely quickly now and when their backs are against the wall, they will nearly all see the reality and take action to create the future they deserve and will choose to snatch it out of the abyss. They will realize who the criminals are—and just how massive the threat is.
We, the awakened ones, are gathering souls. We're changing minds. We're informing the lost. We are showing the way—and we are everywhere. WWG1WGA—and that is why Team 17 is attacked so vociferously. The enemy are the ones exposing the Military Intelligence team liberating the world. If they ignored it and said nothing it wouldn't be so much in the collective consciousness of freedom lovers.
"We are not alone. More and more people awake. Where we go one, we go all." today in Mannheim, Germany. (Video by W.I.M.)

I had freaking goosebumps, he actually said that in front of this huge crowd, maybe 3-4k
#WWG1WGA #QAnonGermany pic.twitter.com/MQXrlvwDVM

— Panthii- junger Typ tho (@Pnthii) July 18, 2020
As a result of the power struggle unfolding on our planet, censorship is on the rise. Twitter locked up all Number One's remaining active accounts right before the big, bad Bitcoin "hack" on Wednesday. His 30-day jail sentence on that platform should be ending this weekend. More on Bitcoin below.
Expect a lot more more blatant and extreme censorship. Team 17 tells us November 4th is going to be really fun. And perhaps quiet. We'll see how successful the NWO is at taking control of the comms. It's just a little over three months away and you can bet it will zoom by with the circus in town.
Q!!Hs1Jq13jV6 17 Jul 2020 – 2:47:13 PM https://twitter.com/realAlexBaumann/status/1284240420302536705
C19 narrative kill date: Election Day +1
Prepare for zero-day [massive cyber-power] attacks [attempts] on 11.4.
Q
Read the rest of the newest cute team drops at Qmap.pub.
Most of our readers are well-informed, but in case new folks come aboard while doing their research, we continue to share the facts about the overblown fake plan-demic and urge people to stand their ground, refuse to give up their rights, demand accountability from their local governments, and steer this Orwellian illusion into the Light where it is recognized for what it is: a psychological operation designed to manipulate the election and prevent the re-election of President Trump.
But don't take my word for it. Use your powers of deduction, exercising your highest discernment, after hearing from those in the trenches. Tracy Beanz is well informed.
Laura Ingraham unloads the most recent factual science on the COVID scamdemic. It just doesn't hold water any more. The globalists' Hindenberg of Hope has gone down in flames. A dead balloon. Limp and lifeless; the might Trojan is pooped. People just aren't buying it any more. They want to get back to living—because friends—this ain't living.
You saw this, right? Just in case… because there is no longer any doubt—it's a hoax. A completely manipulated global crisis to herd the sheeple into submission. They want us tagged and bagged. End of Humanity as we know it. They want us masked and sick, isolated, poor, hopeless, helpless, terrified, performing tricks for treats and begging for a cure.
Their hope is that the uninformed, living in fear and submission, will race for a toxic and heavily loaded vaccine from the benevolent Big Pharma, laden with various hidden weapons to save themselves from a threat that in reality is no worse than a flu. Perhaps even less so.
Little kids don't get COVID; young people rarely get it, healthy people don't even know they've been exposed, and the sector of society most at risk—the sick and the elderly—are the societal load removed from the equation. How convenient.
Opposing the directives and sending infected COVID people to fragile nursing homes? The term "murder" has been associated with that action.
New York Gov. Andrew Cuomo has been fingered, exposed, and when the law catches up to him, he'll be behind bars writing his memoirs, A Thug's Life; Insights Into the Modern New York Mafia. After they hang him from his nipple rings for a day or two.
BREAKING REPORT: Health Officials in Numerous States 'Mistakenly' Included Positive Results From Antibody Tests When Reporting New COVID-19 Cases to CDC
Okay wait—RE-USABLE face masks for the elderly???!!! Governor Ducey needs to prick this balloon immediately. They'll be spreading bacteria and germs faster than ever. Masks are paper and one-use for a reason. They're contaminated and unsanitary. Don't wear masks!!!
Need a mask? The @AZDHS is now offering free, reusable cloth face masks for people 65 years and older, as well as other identified vulnerable populations. More details: https://t.co/3cRuFpBIUc pic.twitter.com/gHsUPbezdW

— Maricopa County (@maricopacounty) July 17, 2020
Who has been running the world until President Trump was elected? No one you know the name of, that's for sure. The puppet masters will never come out of the shadows. They let their minions do the public work and distract you from even wondering who they are. They are heavily guarded and insulated from us; the 99 per cent.
The video below premiered this morning showing a book created to groom pedophiles. Yes, that's a switch as it's usually the children who are groomed—but you can see that they are soliciting new members to the carnivore club. Pizza Parties. With masks. Interesting.
So everyone is supposed to mask up—and that means pedophiles and the thousands of convicts they're releasing from prisons will blend right in with ANTIFA and BLM and the rest of us. No difference. What a plan. Agent M always brings thought-provoking evidence of the crimes.
More on the "Black Forest Raid" in Germany. A red herring, of course. Damage control. We know the truth and don't fall for their false narratives.
To provide the needed perspective to frame that headline above in the global pedophile/pedovore arena… we share this again.
This is not to find one guy with a bow and arrow! #WakeUp #TheMoreYouKnow https://t.co/se1T0qb7Ay

— Karli Q (@KarluskaP) July 18, 2020
The [O]cult practices the control freaks embrace leave nothing to the imagination. Is it clear now who they bow to?
This is satanic. Change my mind…#ThesePeopleAreSick @adultswim @cartoonnetwork #Qanon pic.twitter.com/M2abPKuAES

— Some Chick (@MoreQowBell) July 18, 2020
Many live and die according to the schedule of convenience of the global control freaks. Everything is controlled or manipulated.
If you didn't hear…
Guaranteed THIS is why a John Lewis "wasn't dead" for an extra week…https://t.co/Rz10j6LZBM pic.twitter.com/Mjk98DvPOo

— 🅐🅧🅘🅞🅜 🅡🅔🅟🅞🅡🅣 (@AxiomReport) July 18, 2020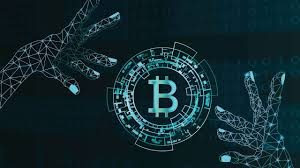 Bitcoin was injected into the collective consciousness this week and it might surprise you to learn more about it. This may seem really out there to some. It isn't something we ever learned was even possible, but apparently… it is. I've had no success wrapping my mind around the concept of cryptocurrecy.
There's more. A patent related to the above.
The world is changing rapidly and interesting developments continue to unfold in Putin's Russia. James Corbett examines the facts and changes to their Constitution. Click on the box below to read his update.
Simon Parkes has a new update for us which always injects fascinating information into the blogosphere on any topic under the sun. Simon begins with an overview from a global perspective on key events from the intel available to him and his views of it before they shift to questions from members.
2020 07 17 Connecting Consciousness – Simon Parkes
Thanks to the crew for the shares. Keep on truthing.
Number One assures me the shields are up, we've done all we can to correct any code glitches and updates from WordPress. We keep on fighting and hope for the best.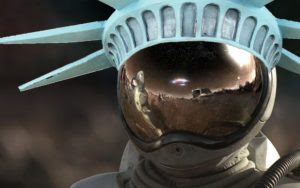 If you haven't already, you may want to follow our satellite ship at The Captain's Blog in case we are disabled here. We occasionally publish similar material there but aim to avoid exact duplication. ~ BP