Independence Day fireworks, Valley of the Sun, Arizona 2020
Unfortunately, we have lost a true patriot in Charlie Daniels. He knew The Devil Went Down to Georgia and fire definitely flew from Charlie's fingertips when he played. How timely that he just recently gave Gen. Michael Flynn a collectible fiddle he will cherish. Now Charlie has a box seat for the greatest show on planet Earth. RIP.
Lt. Gen. Michael T Flynn with fiddle sent by patriot Charlie Daniels
Important revelations continue to burst forth on so many fronts. Thank you to the crew for the shares.
I have a jack hammer on the other side of my office wall so I am working with the contractor's schedule. I've watched videos as far from the noise as I can today and that's the best I can do. Even noise-cancelling headphones don't cut it.
First—this needs to go viral. Sen. Ted Cruz and others will see that this information is delivered to President Trump, but everyone needs to know this.
It's another effective, simple, and inexpensive cure for COVID-19. The video is highly informative and I recommend listening right to the end as they discuss many important facts about CV19 and it's handling by government officials. No fear! We've got this.
Learn more about the budesonide protocol here. You can also email Debbie at the email given for a copy of the documentation Dr. Bartlett provided.
Dr. Richard Bartlett | ACWT Interview 7.2.20
More good news—the next Trump rally is Sat. July 11. The methodology for tickets is a little different this time around to avoid the sabotage by the deep state democrats that occurred at the Tulsa Rally. Here's the link to watch on RSBN.
I heard the witch claim recently she could beat out Donald Trump. Really? She couldn't even beat Big Mike Obama.
The New World Order will stop at nothing to take America down.
This 60 Minutes-style documentary exposes another aspect of selling Human body parts for money, and involves Big Pharma. We repeatedly see the intimidation tactics of those supporting the system that don't want anyone asking questions or filming. Obviously they have something to hide.
Not surprisingly, they speak of the Red Cross. Did you have any idea that only 20% of blood/plasma donated is used for people needing transfusions? The rest goes to Big Pharma for "drugs". Does that include adrenochrome? Octapharma, in Switzerland is the key organization discussed here, with English subtitles where required.
New Cannibalism? The Real Story Behind Blood Donations (Big Business Documentary) | Real Stories
As we're hearing from various sources, the military are probably going to be engaging isolated centres in America in peace-keeping initiatives in light of the violent insurgents in targeted Democrat-controlled cities. Do people see a pattern?
State of Emergency Declared In Georgia, Authorizes 1,000 Troops to Protect Infrastructure
The situation is evolving, and the deep state minions continue to hack away at American culture, now revealing that almost no black lives matter—now or ever.
How long can Americans remain under the illusion that the perpetrators are simply "activists" or "democrats"? This is war, people. These cretins are the deep state's soldiers and must be taken to task. Immediately and completely or it will only get worse.
Have you heard about the staggering death tolls in Chicago and Philadelphia the past few weekends?
Now the local government in some places are telling people they can't sing or chant in church because it can spread the Kung Flu just as easily as coughing or sneezing. You can't make this up, folks. This is not what you want to see in America or anywhere, for that matter.
The media are not about to discuss the fact that masks and social distancing do virtually nothing, that asymptomatic people don't infect others, or that there are many ways to prevent and eliminate the condition. They want everyone in fear and bowing in submission all the time.
We saw more fireworks than I've ever seen in the valley on Independence Day with displays all along the horizon going on and on from twilight to past dark. This new video from And We Know, among others shows us the breathtaking response of the people of California to Governor Newsom's directive to shelve Independence Day fireworks. What a beautiful thing. Finally, California is fighting back.
LT brings us a number of important items we might not see anywhere else and I wouldn't miss this one. Doctors who tell the truth are under attack now.
7.6.20: We bow to [DS] Commandments/Mantra NO MORE! STAY THE COURSE!!! God Bless America.
Mr. MBB333 has some unidentified objects people saw during fireworks displays this weekend. Multiple locations recorded the same kind of phenomena.
Viewers were MORE Interested in THESE than the Firework Displays!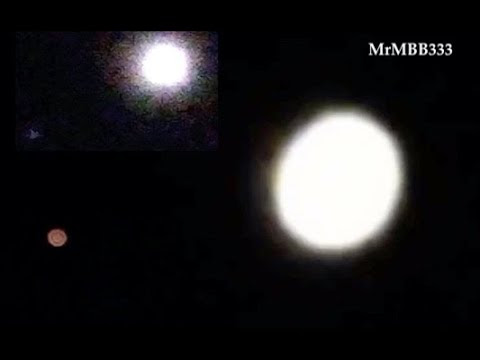 We haven't forgotten about Ghislaine Maxwell, either. For those struggling with pronounciation, just call her "G-len". Close enough.
Dan Dicks of Press for Truth brings us some tidbits about one of the most evil women on the planet.
BUSTED: In 2011 Ex-Reddit CEO Knew Ghislaine Maxwell Was "Supplying Underage Girls For Sex"!!!
I want to close with an honourable mention of a Canadian hero who prefers to remain nameless, but without whose expertise and diligence, Norman Traversy would not have been able to make his delivery of important documents to Ottawa on Canada Day, exposing pedophilia and corruption within the government. Agent Margaritaville brought us this short video so we can pay homage to yet another "unknown soldier"—of which there are thousands globally. Many, many White Hats toil endlessly to protect our civilization.
CanadaSpecialA1 ~ A Canadian Hero
End of transmission. ~ BP