I'm going to continue to shout it from the rooftops… just sayin'…
According to the World Health Organization (WHO), their data shows it is rare that an asymptomatic person infects someone else.
So… even though this is true… (here's the video showing their spokesperson stating it for anyone who has not seen it)
Translation: forcing everyone to wear a mask and social distance is absurd and achieves nothing, protects no one. Testing everyone willy-nilly is absurd, too. This is all just a huge distraction from the other things going on—and there are a lot.
W.H.O. Says Asymptomatic Are Not Infectious
New York is responding thusly:
When Activist Post originally reported on the digital rights group's list, there was only a total of 15 countries which had already started measures to track the phones of coronavirus patients, ranging from anonymized aggregated data to monitor the movement of people more generally, to the tracking of individual suspected patients and their contacts, known as "contact tracing." Now, there are 50 countries that have implemented contact tracing through smartphone apps; that's a significant increase in such a short period of time.
That's tyranny—pure and simple.
It's really too bad no one took my advice and stopped testing. If we did, we could go back to the old way of dealing with the flu.
In case you've forgotten, as it seems like forever we've been living in an alternate reality and taking moronic precautions, that entails people who come down with sniffles, cough, lethargy, difficulty breathing, etc. go to a doctor, get tested, and if necessary get medication, and in most cases, go home and recuperate.
If it's more severe, they go to hospital. It's not rocket science. The rest of us DO NOTHING DIFFERENT. We keep living, going to work, school, taking care of our elderly parents, going to the gym, spiritual gatherings, beaching and boating, travelling, eating out, going to movies, holding political rallies… Why shouldn't we?
To get rid of the coronavirus we stop talking about it, stop testing everyone, and treat those who get it as confirmed by a test with the following: Hydroxychloroquine, zinc, and azithromycin.
What is so difficult about this? More than one doctor has told us they get marvelous, fast results this way and the grateful patients have told us they survived and feel great. It's not a pandemic but it IS a PLAN-DEMIC.
The plan didn't work. Get over it. And arrest the communists who try to infringe on our rights.
This guy is talking "indefinitely" and is very specific. You must sit down at bars and restaurants and not mingle with other groups. Unbelievable.
These are "directives"—not laws, right? So police should not be cooperating in the tyranny. Their jobs as public servants is to serve and protect the People—not tyrants.
Who are these people, anyway? Demonic entities and their minions have run roughshod over Humanity for eons. President Trump, the US Military and hundreds of White Hats and patriots have gone on the offensive to remove them and we are witnessing the battle.
The nature of this war is unlike any other. It's complex, the seen and the unseen, the battle of good versus evil.
Thomas gives us insight into the war in this excellent video which concludes with one key aspect; pedophilia and pedovoria. In Germany, he tells us, 30,000 pedophiles are under investigation after Canadian police alerted authorities to the activity. Learn more at the link.
The Hex Of All Hexes! This Is Spiritual Warfare! :coded:
Law enforcement teams are working together globally to uncover the swamp creatures preying on Humanity. They lurk in every society and now, as a result of the arrest of Ghislaine Maxwell, it's going to be common knowledge as thousands of people in "elite" and privileged circles, including royals, are exposed for their disgusting tastes and proclivities.
Fox News aired an excellent 7 minute segment below worth listening to.
Be aware that these developments might cause the enemy to respond in a dangerous way—dangerous for us, or dangerous for them. I believe law enforcement and the military are ready, but the public needs to be ready, as well—and perhaps lockdowns or bans on large gatherings of people are a strategy to make it more difficult for the cabal's soldiers to strike out at us.
We know the media is implicated as it is controlled by the swamp creatures so we can expect opposition there when we attempt to share this information.
Ghislaine Maxwell reportedly ready to name names
You may recall 60 Minutes Australia covered pedophilia stories in the past—and very well, I might add. Seven months ago they presented the Jeffrey Epstein saga and now we have the arrest and background on Ghislaine Maxwell—both high quality pieces everyone should see.
Isn't it remarkable how quickly they released this? Perhaps they already had some of the material prepared…
Inside the wicked saga of Jeffrey Epstein: the arrest of Ghislaine Maxwell | 60 Minutes Australia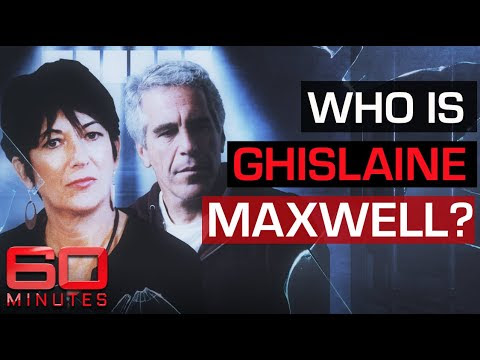 THE HIDDEN SCOURGE; WILL FINALLY BE UNHIDDEN.
THE UNDENIABLE, AND UNMISTAKABLE HORRORS INFLICTED UPON OUR CHILDREN AND INFANTS, WILL SHOCK THE WHOLE WORLD.

THIS IS WHAT WE HAVE BEEN FIGHTING FOR, FOR SO LONG.

— GEORGE (@TheCollectiveQ) July 5, 2020
The globalists are still trying to start a war, of course.
Following is Scott Mowry's summary and call-in numbers for The Miracles Intel Call which has attracted people internationally in a big way—and that's a good thing because it means a lot more people now know what's going on. Scott is helping them connect the dots, make sense of the insanity, and give them positive anticipation for the near future. It will also enable them to more easily weather "the storm".
The next Miracles Intel Conference Call will be this coming SUNDAY NIGHT, JULY 5, 2020 beginning approximately 6PM PT / 9PM ET.
Our pre-call will open approximately 5:30 PT / 8:30 PM ET — PLEASE DO NOT LOG ON TO OUR CALL UNTIL AROUND 5:30 PM PT.
WE HAVE NOW REACHED A MAJOR MILESTONE IN A VERY IMPORTANT TIMELINE OF EVENTS WHICH HAS BEEN EVOLVING OVER THE LAST 9 WEEKS IN AMERICA.
AS WE HAVE BEEN WARNED BACK ON MAY 17, 2020 IN "Q" DROP #4256, AS OF THIS SUNDAY, JULY 5, WE WILL HAVE "OFFICIALLY" MOVED INTO WEEK NUMBER 10 OF A 10-WEEK COUNTDOWN WHICH BEGAN BACK ON SUNDAY, MAY 3, 2020.
And as we approach the conclusion of "Q's" 10-week timeline, it appears as though some highly important actions are ready to be implemented by the U.S. Military, the Earth Alliance and President Trump, perhaps sometime in the very near future. Although as always, timing is everything!
In fact, we were anticipating some significant developments were set to transpire over July 3rd and 4th, which ultimately did not appear to happen, at least not on a public level as of yet.
However, it is vitally important to always bear in mind what "Q" has said repeatedly: "Just because you can't see it, doesn't mean BIG things aren't happening."
On Friday, July 3, President Trump appeared at one of America's most renowned and iconic landmarks in Mount Rushmore, South Dakota for a special pre-Fourth of July event. Mount Rushmore, of course features the carved mountain busts of Presidents George Washington, Thomas Jefferson, Teddy Roosevelt and Abraham Lincoln, all of whom have come under fire from radical, far left anarchists over the past few weeks.https://www.breitbart.com/2020-election/2020/07/03/trump-kicks-off-independence-day-with-history-lesson-at-mount-rushmore/
During his fiery speech at Mount Rushmore, President Trump threw down the gauntlet to all of the far-left radical Communist/Marxist/anarchist insurgents who have been terrorizing American cities, national landmarks and historical statues since the death of George Floyd on May 25. https://www.foxnews.com/politics/trump-in-fiery-mount-rushmore-address-decries-rise-of-far-left-fascism-calls-on-americans-to-rise-up
On a number of levels, President Trump was clearly telegraphing there is about to be a significant response coming soon to these anarchists and domestic terrorist groups who are openly attempting to overthrow the U.S. Government and the American Republic.
https://www.breitbart.com/politics/2020/07/03/trump-cancel-culture-farleft-fascism-totalitarianism/
https://www.breitbart.com/politics/2020/07/03/trump-destroyers-of-monuments-10-years-in-prison/
Approximately four hours before President Trump's arrival in South Dakota, a very serious and threatening incident took place on the roadway leading into Mt. Rushmore park. A group of Native American "protestors" and other anarchists drove four large, white vans and parked them on the roadway to block entrance into the park in what appeared to be a very well-planned and co-ordinated operation.
https://www.thegatewaypundit.com/2020/07/national-guard-makes-arrests-prepares-teargas-anarchists-blocking-road-mount-rushmore-video/
After a showdown lasting several hours between the protesters and South Dakota law enforcement, with the addition of National Guard troops, the roadway was finally cleared and all spectators were allowed to drive into Mt. Rushmore park to watch President Trump's speech. However, this so-called Native American protest looked rather suspiciously to have the hands of the Deep State all over it.
https://www.thegatewaypundit.com/2020/07/crowd-cheers-tow-trucks-remove-disabled-vans-blocking-road-mount-rushmore-video/
Then on Independence Day, Saturday, July 4, President and First Lady Melania Trump hosted the second annual "A Salute to America" from the White House north lawn and Ellipse Park. Once again, President Trump delivered a very stirring speech of patriotism, national pride and optimism, just as he had done in 2019, which also featured the flyover of numerous U.S. Military aircraft.
https://www.youtube.com/watch?v=A0viPWOjMvs&t=134s
At the conclusion of his July 4th speech, President Trump specifically mentioned the year 2021 when he emphatically stated: "… and many, many good things are going to happen. Next year will be one of the greatest years we have ever had."
https://www.foxnews.com/media/alana-goodman-ghislaine-maxwell-arrest-jeffrey-epstein
Finally, as usual, we continue to request to please keep all of these great, GREAT PATRIOTS of the U.S. Military, "Q" /Military Intelligence, the Earth Alliance and President Donald Trump in your prayers at this most crucial time period in world history. IN GOD WE TRUST AND GOD BLESS AMERICA.
Our conference call line is:
Dial-in number (US): (712) 770-4598 Access code: 767664#
International dial-in numbers: https://fccdl.in/i/scottm6975
Online meeting ID: scottm6975
Join the online meeting: https://join.freeconferencecall.com/scottm6975
Replay Number: 712-770-5402 Access code: 767664# / followed by # again
Backup Number: 425-535-9162
If you encounter any issues with our Miracles Intel Calls please reach out to Free Conference Call Technical Support: (844) 844-1322
Thank you for your support,
Scott Mowry
www.miraclesandinspiration.com
Follow us on Twitter: https://twitter.com/MiraclesInspire
Simon Parkes brought us this update but I haven't listened yet.
2020 07 04 Connecting Consciousness – Simon Parkes
I'm going to drop Dave's latest X22 Report that just appeared and then I'm going to go because this post is a little late. Strap yourselves in, my friends. Busy and interesting weeks coming up for our wild ride. ~ BP
Trumps Sends Last Warning To [DS]/MSM, Flynn Confirms, Silent No More – Episode 2216b