Did you take the oath, Patriots? Did you enlist as a keyboard warrior? We have a new place for the digital soldiers to share the truth uncensored at the end of this post.
There were amazing Q drops on the boards yesterday with more today.
We've not heard the end of the Nursing Home Murders.4522
Q!!Hs1Jq13jV6 25 Jun 2020 – 12:01:31 PM https://www.breitbart.com/politics/2020/05/23/21-million-nyc-field-hospital-closes-after-never-seeing-a-single-patient/
Worth remembering.
Why were elderly COVID-19[2] positive patients forced [pushed] into nursing homes [known hot zones] if ample capacity existed to support locally?
Can you logically explain why select [D] gov(s) made decisions re: elderly push into hot zones which [knowingly] contradicted federal guidelines and as well as general common sense [think annual influenza death rate(s) re: age group 65+]?
Evil surrounds us.
Q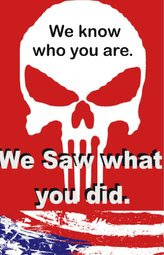 A new documentary about how the Chinese Communist Party (CCP) extensively covered up the outbreak and created the worldwide pandemic will premiere Sunday night on The Epoch Times and NTD News websites, as well as related YouTube and Facebook channels.
This is fascinating. Check out the recent activity in the skies.
EYES ON Sorry for the sloppiness of this one; but something is up. We have AF1, AF1 Decoy, Nightwatch, AF2, AF2 Decoy, 2 E6's, SAM933(?), 2 B52's and 53 Helo's ALL airborne right now. pic.twitter.com/YX1o4SRAoY

— MilSpecOpsMonkey (@mil_ops) June 23, 2020
LT has another video out this morning already. I'm grateful for the summary videos like this and the X22 Report because with so much going on, I miss things—or I miss their importance because my focus is so splintered as I put together these summary posts.
A barrage of news floods my inbox 24/7 and personal life distracts me, as well. With my other half here all the time rather than away all the time, my personal time is drastically reduced and I'm feeling the pressure.
Scott Mowry's conference calls are a much needed review, as well with plenty of dot connecting.
6.25.20: Winning! Huge [DS] exposure continues. Buckle UP!
Did you hear Steve Bing was suicided? Jumped from a 27th floor apartment because he was depressed at being sequestered due to COVID-19. Uh-huh. Very, very wealthy people suddenly dying in their 50's is a little suspicious.
Eric Trump Promotes QAnon Conspiracy On Instagram While Plugging Tulsa Rally#Qanon https://t.co/OxnlhZm1E1

— ]intheMatrixxx[ (@intheMatrixxx) June 20, 2020
Well, what have we here? People think we're extremists when we talk about the "plandemic" or "scamdemic" and how people were intentionally harmed by the powers-that-were. The evidence supports our claims.
It's bio warfare and a psychological operation all rolled into one and we have the facts to prove it.
When they're talking third degree murder with regard to the Governors who ignored the federal guidelines for handling COVID patients in nursing homes, it's very serious, and there is more.
The Miracles Intel Call last night brought us news of a new technology to protect from CV19. It's a "holographic patch" you can place on your phone or in your phone case and the field it generates protects within 25 feet of it. $150 each, which isn't much above cost. The information to listen to the call is in yesterday's post.
Scott also confirmed my worst fears about China. He reported that they really did murder untold numbers of citizens if they merely had the sniffles or a cough. I was really hoping that was just fear porn, but that provides insight into what we're dealing with in the Chinese Communist Party.
Heads up, Oregon. This doesn't sound positive. "Temporary measures"—like income tax—are never temporary. They are using CV19 to get their foot in the door and for many objectives. It's time to remove your tyrannical government. How? An election.
Dave's latest analysis touches on many aspects of the current geo-political situation in America and globally including Trump's efforts to bring peace with all nations.
Hunting Party Formed & Ready,Narrative Shifts,Treason,Sedition, There Is No Escape – Episode 2207b
No need for a US/Mexico border wall?
original Arizona – Mexico border fence
President Trump is making America a far more safe and secure place to live.
So many battles of this war are fought in court.
This victory to prevent election fraud is more cause for celebration.
Have you heard the dripping? The Trump Father's Day special kicked this into higher gear with Don Jr. asking about Roswell.
We've had molton metal chunks dropping onto the planet twice that I'm aware of in the past week. Disclosure is coming…
What the heck is going on up there? This footage from the International Space Station is unprecedented to my knowledge.
We Got It Big Time! Did NASA just Film UFOs In a Laser Battle? NEW ISS VIDEO! https://t.co/SsvmAQ44UE

— GalacticConnection1 (@HMajesty888) June 22, 2020
CONFIRMED: Facebook Senior HR Business Partner Leslie Brown FIRED following Project Veritas video!
Everyone is picking sides. Us or them. You know what to do, patriots. Let your money do the talking and boycott the enemy. If the 99% boycotts the 1% they will take a massive hit.
Another whistleblower from Facebook in this report from Sean at SGT Report. Another Zach. Coincidence?
NEW WHISTLEBLOWER EXPOSES BIG TECH CENSORSHIP!! — Zach McElroy
Are you aware of "Parler", the Facebook and Twitter alternative—the new home of "free speech"? In America they pronounce it phonetically. In Canada we would pronounce it the French way, "par-lay", but whichever way you pronounce it, it's nice to have a place you can speak your mind and share the real news sans censorship. Dan Bongino has partnered with Parler so I think it's a good place.
Most people kept their same photos and handles from Twitter so they're easier to find. I haven't yet done that but you can sign up here.
We don't know what's going to happen to Twitter as a result of their unconstitutional treatment of conservative voices, but something is up.
FYI, only a couple of silly people other than the servers wore masks in the restaurant last night when they weren't eating and drinking—which is rarely, in an eating establishment. They had the notice taped to the front door that masks were required but true to their word, no one even mentioned it and it wasn't an issue. They had removed a lot of tables and seated people at every other booth so distancing was respected.
That's all I got for you today. What a week this is turning out to be. Sometimes I wish I were an octopus so I could juggle eight things at once.
Keep fighting the good fight, patriots. ~ BP