Q's on a tear! Look at the gems here today.
The official charges… in case you were wondering. Good meme.4512
Q!!Hs1Jq13jV6 24 Jun 2020 – 10:32:07 AM EbSzsRXX0AgVohh.jpg
Is this about Flynn? Is he about to be "unleashed"? Is the puppy about to be enlisted as a junk yard dog? When the gag is gone…4506
Q!!Hs1Jq13jV6 24 Jun 2020 – 8:22:06 AM The People's General.
Soon.
***
Q
Ha!!!!!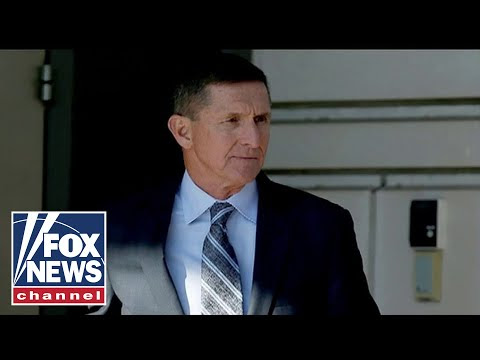 I think it's time to fall in behind General Flynn, patriots.
New Q!

#4509/4510/4511

This is it Anons, our GOLDEN HOUR has arrived!

LISTEN UP: From these 3 Q drops I can confirm with 100% certainty that we are now being ACTIVATED as Digital Soldiers. You have been hand SELECTED. pic.twitter.com/ke8WlzYepo

— QAnon John (@QStorm1111) June 24, 2020
Memes away, me hearties!
There were definitely issues on the bridge recently and Number One had to resort to a backup file. We can't account for the problems with the subscribers not getting their comms or the difficulty in accessing current posts but something happened around June 10 to change the way things were working. We continue to get new subscribers, so… something's working. Thanks for hanging in there when it's difficult to find new posts.
Also, I received no ad revenue payment for May and have to check into the reason so if you can assist in that department with a moment of your time now and then with a click or two it would be much appreciated.
I can tell you that here in Arizona while the scamdemic directives have been issued for many communities, a lot of people are disregarding them. No one at the salon cubicle I was at yesterday in Scottsdale had a mask on and they knew a fair bit about what's going on in America, the spiritual war, etc. These were "thirty-somethings".
They didn't get sick and didn't know anyone who was sick. They knew the quoted Covid deaths weren't all from the virus and even that the hospitals were categorizing deaths as due to Covid when they were not because of the obscene federal money they got as a result—and that the hospitals are empty. They also spoke of the people who died after putting them on ventilators.
You know when a goat and a paw paw fruit test positive for Covid that something stinks in Denmark. There was a young black fellow there getting coloured dreads and he said Trump is a straight shooter and it was a relief to have a few intelligent conversations for a change. My stylist was unaware of the nursing home murders, but not any more.
We have a lot of educating yet to do, my friends. A nurse in my neighbourhood walks her dog amongst the acreages wearing a mask and rarely sees anyone. The other day I saw a young guy wearing a mask in a convertible—with the top down.
On my way home from the salon it looked like a man drove his car over the curb and sidewalk at a gas station at an intersection and narrowly missed a tree. I hope he missed the tree. Several people had just arrived on the scene and were walking around the car. Perhaps he couldn't get out. The driver had a bucket-type hat on and was fairly small in stature and I assumed it was an elderly man. I wonder if he had a mask on that may have cut down his oxygen supply. The sun was not in his eyes as he was travelling north but at 105F it was hot.
In divine time, Jon Rappaport brought us his latest and it's a must-read. "Who cares?", indeed. I'm walking a fine line watching my mother display symptoms that suggest she may not be able to live on her own any longer alongside dreading seeing her go to a nursing home. In her community in Canada, the outreach programs are incredible and they provide all sorts of medical and domestic assistance to keep seniors in their own homes as long as possible. Some people care.
Who cares about all the old people dying?

In nursing homes, elderly people are already on the edge of the cliff, suffering from long-term illnesses and years of toxic medical treatments…but now you terrify them with COVID propaganda…then you actually label them "COVID", WITH NO JUSTIFICATION…then you isolate them completely…they're all alone…no contact with family and friends…what do you expect will happen to these fragile, heavily drugged people?
When you expose the criminals and tell the truth it can be lethal. So many have made the ultimate sacrifice standing up to the dark cabal psychopaths. This may be an indication of just how important this scamdemic is to the New World Order.
Burundi, Africa: President Pierre Nkurunziza, 55, died following a cardiac arrest despite being known for his good health. Some have speculated that his death is linked to the fact that, less than a month ago, the Burundian government expelled experts from the World Health Organization responsible for 'advising' on the false COVID-19 pandemic. Burundi had only one COVID death. Nkurunziza's unexpected death is reminiscent of the mysterious plane crash that killed Polish President Lech Kaczyński in 2009 shortly after he refused the vaccine from the WHO against the H1N1 flu. – GE Griffin
It's not false, you say? Someone is spreading falsehoods. If 3.5 million people tested positive in the UK alone and the death count is only 42,927 then it's hardly a pandemic, is it? Nearly everyone on the planet tests positive because the coronavirus/influenza is a common thing we deal with every year. We're all exposed to strains of coronavirus every day and many compromised people die but no one in the media ever talked about all the flu deaths did they? Now it's all they want to talk about. Millions have it, and aren't "sick" because it's no big whoop. It's a flu, and we have very effective remedies for it. Very few will die, but unfortunately people die every day of many things. Life involves death.
Speaking to the BBC today Professor Diamond said, "What we're finding is between five and seven percent of the population – more in London – have had it."

"And that suggests to me that around 3.5 million people in England have either had the virus or have natural antibodies to it," he added.
Many small steps are gradually changing our world as President Trump continues to fight for us. He stands between us and the enemy. It was wonderful to see the gargantuan show of support and thanks on his birthday this month.
The "medical industrial complex" is going down. Doctors and nurses should be going to re-education camps and writing the Hippocratic Oath on the blackboard one hundred times.
This is YUGE, folks.
Next, we go after Twitter.
RETWEET IF TWITTER EVER CENSORED YOU!!!

— Donald J. Trump Greatest (@reaIDonalTrump_) June 23, 2020
LT has a new update for us from And We Know.
AWK News 6.24.20: BLM exposed. Treason Announced. Knowledge is Power. Adapt. Overcome.
The next Miracles Intel Conference Call will be this coming WEDNESDAY NIGHT, JUNE 24, 2020 beginning approximately 7 PM PT / 10 PM ET.
Our pre-call will open approximately 6:30 PT / 9:30 PM ET — PLEASE DO NOT LOG ON TO OUR CALL UNTIL AROUND 6:30 PM PT.
As we near America's 244th Independence Day celebration upcoming on Saturday, July 4, 2020, many Deep State Democratic Governors and Mayors continue their all-out assault on U.S. Constitutional, the Bill of Rights and the civil liberties of their own people on a daily basis.
Since the Coronavirus pandemic began in January 2020, we have been presented with an overwhelming body of evidence of how these corrupt Governors of Blue/Sanctuary states and Mayors of Democratic-controlled major cities have totally aligned themselves with the New World Order agenda to destroy our country.
As "Q" has stated on several occasions recently: "Sometimes you can't TELL the public the truth. / YOU MUST SHOW THEM./ ONLY THEN WILL PEOPLE FIND THE WILL TO CHANGE.".
Nonetheless, it appears the U.S. Military/Partiots are preparing to make their move. As "Q" also said on June 10: "Do Anons understand what is about to be unleashed?"
On Tuesday, June 23, Washington Governor Jay Inslee — who will likely go down as the most corrupt in state history — has issued a mandatory state-wide order for all residents to wear a mask in public beginning this Friday, June 26.
https://www.seattletimes.com/seattle-news/politics/inslee-orders-face-coverings-to-be-worn-in-public-to-help-stem-spread-of-coronavirus/
Even with the daily temperature soaring near 90 degrees in Western Washington on June 23, Governor Inslee clearly continues to prove he actually cares little about the public's health and safety particularly during this kind of hot weather by mandating a mask. Rather, Inslee shows he is actively working in collusion with the Deep State cabal to create as much fear and disinformation around the Coronavirus pandemic as possible.
More than enough evidence has already emerged from credible doctors and health experts who have publicly stated masks are practically useless in protecting one from contracting the Coronavirus, and in fact, are actually far more harmful to one's overall health condition.
This Is Crazy: W.H.O. Now Says Only Wear a Mask If You are Sick or Working with Sick — Otherwise You Don't Need One
https://www.thegatewaypundit.com/2020/05/crazy-now-says-wear-mask-sick-working-sick-otherwise-dont-need-one/
Face Masks Can Be Deadly To Healthy People Says Neurologist
https://pjmedia.com/news-and-politics/megan-fox/2020/05/14/neurosurgeon-says-face-masks-pose-serious-risk-to-healthy-people-n392431
Doctor Gives A Solid Reason Why Masks Won't Protect You From Coronavirus
https://www.boredpanda.com/coronavirus-medical-mask-proper-use-doctor-leora-horwitz/
WATCH: Remember When Fauci Said Masks Might Make You 'Feel A Little Bit Better,' But Won't Stem Spread Of COVID-19? We Do.
https://www.thegatewaypundit.com/2020/05/watch-remember-fauci-said-masks-might-make-feel-little-bit-better-wont-stem-spread-covid-19/
Face Mask Exemption – Know Your Rights!
https://stoplookthink.com/face-mask-exemption/
Once again, it is recommended for all residents of Washington state to call Attorney General William Barr's office at the U.S. Department of Justice and register your disapproval of Governor Inslee's latest unconstitutional actions which threaten your health and well-being at: 202-514-2000, then choose Option 4.
Meanwhile, ongoing this week in Washington, DC, numerous radical, far-left domestic terrorists continue to escalate their attacks on our national monuments all over the city, including the statues of President Andrew Jackson in Lafayette Park across from the White House, and President Abraham Lincoln in Lincoln Park. So much for honoring the memory of George Floyd!
https://www.foxnews.com/politics/andrew-jackson-statue-bhaz-washington-lafayette-park
On Tuesday afternoon, June 23, President Trump posted on Twitter: "I have authorized the Federal Government to arrest anyone who vandalizes or destroys any monument, statue or other such Federal property in the U.S. with up to 10 years in prison, per the Veteran's Memorial Preservation Act, or such other laws that may be pertinent….."
Also, in Seattle, Washington on Monday, June 22, Mayor Jenny Durkan finally ordered the Capital Hill Operation Protest (CHOP) to be dismantled after numerous far-left radicals had hijacked and occupied a six-block city area for over two weeks.
https://www.seattletimes.com/seattle-news/seattle-police-will-return-to-east-precinct-where-chop-has-reigned-durkan-says/
Finally, as usual, we continue to request to please keep all of these great, GREAT PATRIOTS of the U.S. Military, "Q" /Military Intelligence, the Earth Alliance and President Donald Trump in your prayers at this most crucial time period in world history. IN GOD WE TRUST AND GOD BLESS AMERICA.
Our conference call line is:
Call-in Number: 605-472-5764 Access Code: 810201#
Playback Recording Number: 605-475-4957 Access Code: 810201# / followed by # again
Online meeting ID: scottm69756
Join the online meeting: https://join.freeconferencecall.com/scottm69756
Download the FCC app: https://www.freeconferencecall.com/downloads
Backup Number: 425-535-9162
If you encounter any issues with our Miracles Intel Calls please reach out to Free Conference Call Technical Support: (844) 844-1322
Thank you for your support,
Scott Mowry
www.miraclesandinspiration.com
Follow us on Twitter: https://twitter.com/MiraclesInspire
Very SHALLOW 5.8M Quake in California!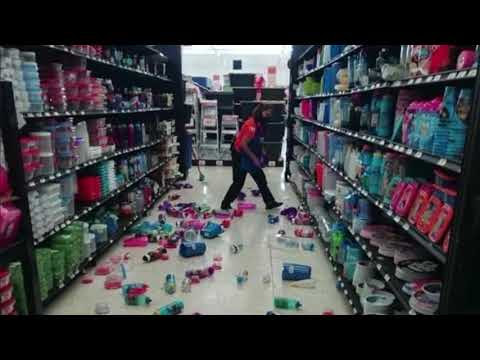 I'm terribly busy. Gotta go. ~ BP