Prepare! What is about to unfold will shock the world. Of course we have an advantage, but those who walk around in a daze will have to come to terms with the maelstrom. ThanQ.4450
Q!!Hs1Jq13jV6 10 Jun 2020 – 6:10:38 PM Do Anons understand what is about to be unleashed?
Q
See the rest of the Q drops here.
The following article and video (at the link) state it very plainly. Tucker Carlson isn't holding back in his monologue from last night, June 10. Heads are gonna roll when the world learns about the crime of the century these demons perpetrated on an entire planet.
In other words, they used a public health emergency to subvert democracy and install themselves as monarchs. How were they able to do this? The sad truth is, they did it because we let them do it. We believed them, therefore, we obeyed them.

If there's anything good to come out of this disaster, it's that none of us will ever make that mistake again.
Countless crimes against Humanity are racked up.
The following article should be mandatory reading. Outing Flim-Flam Fauci is one thing, understanding the psyop is another.
In Fauci's case, a quote from HL Mencken couldn't be more fitting: "The men the American people admire most extravagantly are the most daring liars; the men they detest most violently are those who try to tell them the truth."

Marshall McLuhan: "Only the small secrets need to be protected. The big ones are kept secret by public disbelief." Due to pre-programmed beliefs?
Second wave? Hell, no! We're not going there.
Look what Judicial Watch is up to. I love it. Perhaps you'd like to help them.
Meet "RefuseFa", a new militant group, first cousin to ANTIFA which we hear bad boy George was only too pleased to bankroll.
This new under cover video from Project Veritas shows us just how organized the deep state is, the long range plans they devised, and the sheer number of people they saw engaging in the removal of the Trump administration—their only way to survive and maintain control.
They tell this hidden camera that they envision millions of people in the streets in several major cities calling for the Trump-Pence regime to go, and they say it would take millions of dollars to reach millions of people and get them to do this. Hitting college campuses is one way they see to recruit protestors.
RefuseFa uses ANTIFA-like tactics, Organizer Claims they Secured Money from Soros, Met with Steyer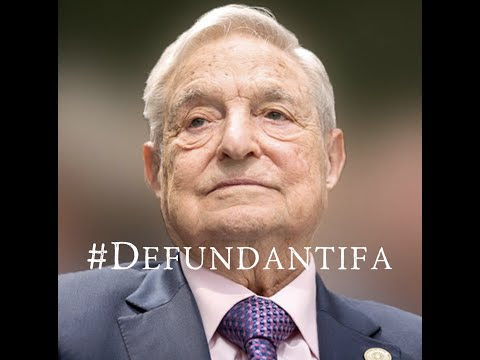 This video is recommended but I haven't yet watched.
PIR 06 11 20
What a great GIF. If this isn't where your head's at, you need an attitude adjustment. It's time to fight back, folks. Resistance is mandatory.
Q LIBERTY!
#QANON #QANON pic.twitter.com/9wYkNYoW5o

— C4Coffee (@C4CoffeeLove) June 11, 2020
By now you have no doubt read or at least heard about the letter Archbishop Vigano wrote to President Trump. This video came recommended and goes into the attack by the powers of darkness he spoke of and provides background on what he meant. It's very interesting.
There's more on this here at a website LifeSiteNews.com with audios to listen to.
If you're new, and aren't aware this is a spiritual war as much as a physical one, you need to assimilate that, first and foremost.
Video Notes: What did Archbishop Carlo Maria Viganò mean when he warned President Donald Trump with the obscure Latin phrase: Solve et Coagula – which is the tattoo printed on the two forearms of the Free-masonic Sabbatic Goat? (It's also tattooed on the wrist of Harry Potter author JK Rowling). Dr. Marshall will explain what "Solve et Coagula" means and why occultists and magicians use the term. It's a profound yet subtle warning by a Catholic Archbishop to the American President.
Viganò Warns Trump of Baphomet Inscription: Solve et Coagula and Infiltration of Deep Church
Q also pointed this out:
When you click to donate to Black Lives Matter, it takes you to ActBlue. If donated money goes unclaimed, ActBlue disperses the money however they want. These are their top expenditures so far in 2020. pic.twitter.com/hHlaLrBROt

— Jason Buttrill (@JasonButtrill) June 11, 2020
Here's another revealing conversation with Gene Co Sensei and Linda Paris of Deplorable McAllister TV about the decode of information we have seen and heard in the news and alt news. They confirm my suspicion that ANTIFA was dealt with so they couldn't land in Washington, DC en masse and other places.
Oh, and BTW, the sheriff's department took 3 people into custody at the top of our street yesterday morning, in case you were wondering. Nice work, lads. That op was quick and dirty.
Conversation With GENE Deep State DECODES! Hello GEORGE D DAY Castle WETTIN?
The White Hats continue to stem the flow of the cabal's money.
Here's another way to catch a thief, and once you've said it, it can never be unsaid. It's forever to the NSA.
FBI Combing Through Social Media After People Openly Brag About Looting On Facebook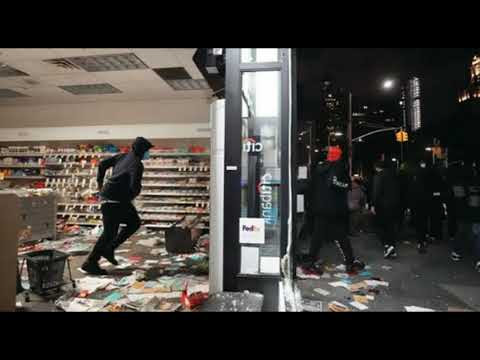 That's all I have for you today, my friends. As Melania Trump urged, "Be Best". That = 17. ~ BP