Late night Q brought us this—holy cow; after the mesmerising video we saw of the sun blackout in China on May 21 and those "lightning-like" discharges ricocheting around that some called a "war in the sky", this footage over DC is enthralling.
Footage is from a news station sky cam during the rainstorm that moved into the area last night. That's some fancy lightning right there, and perhaps some divinely timed Lightwork in the mix. What building did it contact to the right of the Washington Monument? Whatever is going on, Q said, "Have faith. ~ Q"
Tonight in D.C. via @wusa9 pic.twitter.com/0AorBJmAVe

— Dan Scavino (@DanScavino) June 5, 2020
We've been warned that we can expect more "events". Whoa! Is it about to get biblical?
Q!!Hs1Jq13jV6 4 Jun 2020 – 10:14:41 PM https://twitter.com/Harlan/status/1268679251475206145
Do you see what is happening?
Q
Q Also posted this…4415
Q!!Hs1Jq13jV6 4 Jun 2020 – 5:20:42 PM https://www.theatlantic.com/politics/archive/2020/06/james-mattis-denounces-trump-protests-militarization/612640/
https://www.militarytimes.com/news/pentagon-congress/2020/06/02/senior-military-leaders-being-called-to-testify-to-congress-about-george-floyd-protest-response/
https://www.washingtonexaminer.com/policy/defense-national-security/pentagon-distances-itself-from-trump-on-crowd-control-laments-murder-of-floyd
https://www.washingtonpost.com/opinions/2020/06/04/revolt-generals/
Riot [coordination] in select safe-zone cities [D] control mayor(s) [allow] staged event allow former-active MIL brass assertion of 'Unconstitutional' 'Threat to Constitution' _Mutiny
MSM public optics 'staging' underway.
ALERT readiness: severe-critical
Q
Be not afraid, people.
Thanks to the crew for all the shares. Fascinating times, eh?
The theories and "alternative stories" continue to come out about George Floyd, including that he died 3 years ago in Corpus Christie, TX so we have plenty to choose from.
John B. Wells threw this tidbit below out there. Who knew Target had a political stance? Of course it might reflect the philosophies of either party… they claim.
It's a very interesting thread. Still want to shop at Target? Autozone?
Of course we know that 9/11 proved to be a lucrative insurance revenue opportunity, as well. Just ask Larry Silverstein.
These sickos never let a crisis go to waste; there are multiple agendas behind every false flag—and everything they do involves money and greed so…
Every opportunity to fleece the sheep is anticipated and seized with gusto.
Soros owns 552K shares in #Target. There are 130 stores in MN currently being remodeled. I wouldn't be surprised if they "LOOTED" empty boxes & trashed stuff they were going to haul out anyway.

See Target's "civic activity" page!
https://t.co/e5ffw3AnzI @TuckerCarlson pic.twitter.com/pd6A58OeHH

— John B Wells 11:11 (@JohnBWellsCTM) May 30, 2020
Rather than expend precious energy going down all the rabbit holes, it might serve us better to simply accept it was a ruse as an excuse for riots and other globalist agendas; we have the proof they were planned and so do the White Hats. They will be prosecuting.
And this helps "the cause" because… it's not about what they claim; it's something else entirely. It's right in front of our faces.
Please help us identify this woman, who openly set one of the fires at the Historic Courthouse Saturday night. Citizens can call 615-742-7463 anonymously. Cash reward offered. pic.twitter.com/VYse9fUPy7

— Metro Nashville PD (@MNPDNashville) June 4, 2020
Gee, remember the old days, so long, long ago, when we had that pandemic? Remember we were in lockdown and everything? Wasn't that something? When was that? Oh, right. A week ago!

— James Woods (@RealJamesWoods) June 5, 2020
One reason for the George Floyd operation was a distraction from the news coming out about the criminal activities of the Democrats in the hearings going on. Corruption, Rod Rosenstein, Russiagate, the Steele dossier… they don't want us to know. Look over here, not over there.4422
Q!!Hs1Jq13jV6 5 Jun 2020 – 10:51:30 AM https://twitter.com/CBS_Herridge/status/1268957599539527680
Change We Can Believe In.
Q
One day, we will all realize there is only one race legitimately on this planet; the Human race—and all our lives matter, else we wouldn't be here. This was meant to be our little Petri dish. Non-Humans are a different story, to be told at a later date.
Did you hear what former NYC mayor Rudy Giuliani had to say about the recent riots in his city? It was a great conversation with much-needed perspective on what should and did occur. The mayor directs the police commissioner and Giuliani was credited with doing an admirable job of cleaning up New York, so he knows protocol and what is possible. People have been fleeing their beloved New York to live elsewhere because the democrats have done such an effective job of destroying it.
Giuliani slams Minneapolis PD, cities ran by progressives don't know how to police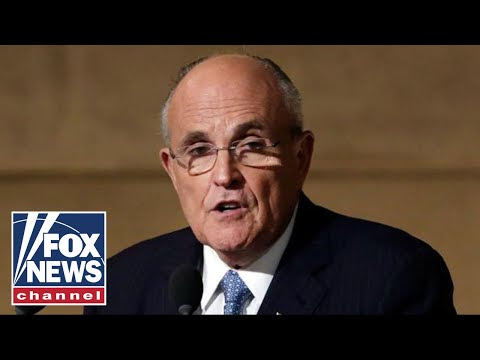 You can't make this up. Replace the police with social workers? No words.
The dimms are going all out to try to maintain their schemes to destroy America.
Why are people so eager to continue the insanity of the COVID plan-demic? Why don't they strip away any reminder of this deep state scam and go back to the way things were? Rip the markers off the floors, burn the masks, put the tables back where they were, fill the stadiums, storm the beaches, get the media to stop posting their fabricated infection and death updates everywhere and tell these bastards to go screw themselves!
Sweden and Japan proved it's a frickin' fantasy. No lockdowns, the elderly protected, life went on almost as usual, and not any higher death rates than anywhere else where simple, common sense precautions were taken.
There will be no "second wave". The only wave will be the battalions of people with pitchforks and torches (assault rifles in the US) going after the bureaucratic terrorists who think they're so powerful they can shut down the entire world. It's time to light up their castles and estates. Watch them scurry away in fear like the vermin they are. Let's hear their shrieks that riots and violence are a good thing; that they solve problems.
Despite the catastrophic violence due to psyops across the world, there are many important POSITIVE things unfolding. I don't know how the patriots do it, but they work miracles. Trumponomics is a whole new game; mere child's play for the maestro.
— Donald J. Trump (@realDonaldTrump) June 5, 2020
It's a stupendous number. It's joyous, let's call it like it is. The Market was right. It's stunning! @jimcramer @CNBC

— Donald J. Trump (@realDonaldTrump) June 5, 2020
Today President Trump also cancelled Obummer's scandalous EO that closed 5,000 sq. miles of US fishing waters. The "no fishing" sign has been removed, and the playing field is a little more level than it was in the seafood economy.
America's back!
Here's the update from And We Know.
AWK News 6.5.20: We are fighting for our SURVIVAL! PRAY!
Because our education is lacking in truth and reality, we are doing our best to catch up and show people what we missed. This is a great video with David Icke's unique brand of schooling. He never gave up on us and he's still at it, but we hear he lost his Themtube channel, his Twitter account, and they're doing everything they can to silence him. Other people are making sure his messages get out, thankfully. Ten minutes… never wasted.
Dave brings us his expert analysis on the current events.
Terrorists Tracked, Only At The Right Moment Will People Find The Will To Change – Episode 2191b
Our closing giggles feature the one many suspect just might be the most—AND LEAST—promising Democrat for President of the United States, who looks a whole lot better put to the perfect Shania Twain musical score. Brilliant.
This thing will never be president… and neither will the senile, creepy Uncle Joe Biden… so…?
One of life's biggest mysteries at the moment is, who will the demonrats have the cahones to offer the American people? Less than five months to go, and "the best is yet to come". ~ BP