Q has graced us with several new posts today. You can see them all here.
Q!!Hs1Jq13jV6 8 Apr 2020 – 2:37:40 PM [out of order_insert important]
https://twitter.com/MonangeSauvi/status/1247988574642978816
Did you think 'spirit cooking' was just pretend?
http://cannibalclub.org/index.html
Q
More sad news… Is it really true? It seems like a terrible coincidence, and I don't believe in coincidences.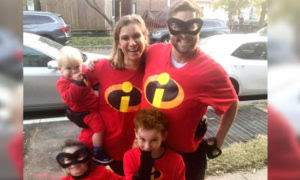 Not strange at all. I expected it, because people are so much more conscious of hygiene, personal contact, they're using sanitizers, not touching their face as much, staying at home instead of going to work and to school when they have a bug… it's just common sense. Like any flu/virus, it's the elderly and those with weakened immune systems who are vulnerable. Many people in hospital with illnesses wind up getting pneumonia as a final contributor to their expiration.
I see this as the positive side to all the lamestream media hype. It frightened people into being overly cautious. Even at this stage, it seems most of us don't know anyone who is sick. We may have heard of a distant friend-of-a-friend or relative who succumbed but it was not what I would call a "pandemic".
It did serve the purposes of the Earth Alliance, however. It enabled President Trump and the military to secure an inordinate number of masks, ventilators, etc. for the ongoing important military operations unfolding in the background.
These people are stupid—and no longer above the law.
She wasn't often honest, but when she was, it was an open window to her soul. If she has one.
Buh-bye, Bill. Have fun in the Pit.
Since "The Plan" is 20 years in the making and seems to have been shaping up before the demise of JFK Jr., do you think his close friend Donald Trump would have ensured he was in all the right places to get first-hand evidence of what the deep state was up to, and who dunnit? Of course he did, and that's why he's the perfect guy to GET THIS DONE.
This sort of thing is getting old. Mannequins are getting old. How many times do we have to do this? I saw a similar shot on Twitter with a clear mechanical elbow joint. Not a Human. Thanks for the share, J.
MANNEQUIN BEING WHEELED INTO HOSPITAL
And in closing… some much needed humour. I told you the toilet paper virus was bringing out the creativity in people like never before. Here's the proof.
Nice work, Mike. Unbelievable.
Until next time, possums. ~ BP
MEMES OF THE DAY