Some of the information we get is fact; some is not. Please exercise discernment at all times, learn to read between the lines, and accept some as rumour or conjecture. Even dyed-in-the-wool patriots could be given bad intelligence for various reasons. Clearly the information dispensed is not all congruent.
Research on your own for more information. All will be told at the right time, but we have inquiring minds and want to know.
If we understand what might be happening, we can assist greatly by meditating, asking for blessings and safety, and spending time in prayer—whatever works for you.
For perspective, in a subtle way, we have Judge Jeanine's open.
Judge Jeanine: America is at war and Trump is the leader we need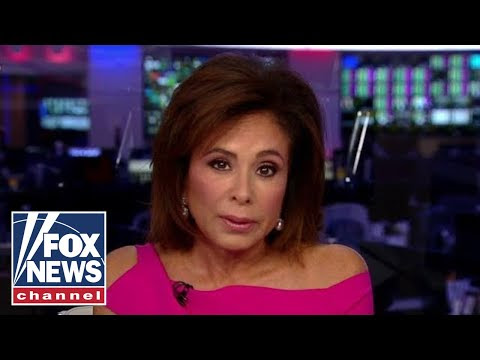 This message is a strong one. Does it mean the public will be given a large chunk of grisly truth; a red pill that's difficult to swallow? Will it come from President Trump, or video loops of prepared information on television such as David Wilcock spoke of? Whichever it is, POTUS wants us to stay home and be available for the news, whether bad or good.
Pearl Harbor and 9/11 were utterly shocking, debilitating moments for the American people—and the world. Many were immobilized by disbelief, so much so that many still have not assimilated the full brunt of the truth. They reject it. They refuse to look at it.
I don't believe they will tell the public absolutely everything at once. It would be far too much. I suspect they will break it into bite-sized chunks and deliver it over time. I think they would want to mitigate the emotional trauma to some degree. There will probably be things they never tell us if it didn't serve a valid purpose.
This message, however, is suggesting something very big is coming next week, my friends. We are being prepared.
US Surgeon General on coronavirus: Next week will be our Pearl Harbor moment
This isn't what we wanted to hear. He may have been a rogue element just now 'triggered' by the deep state to infiltrate the military.
And Boris Johnson now has CV. He doesn't look great.
This is better news.
This is an interesting update from the Military Times. This sounds like an all-out siege on the underground bases, Human trafficking routes, and all the places where the children have been imprisoned.
All 50 of the nation's governors have declared emergencies in their states and now many are starting to activate their Air and Army National Guard to help deal with the growing coronavirus pandemic.
As for Queen Lizzie, and her address to the nation on Sunday, she said this… which is very interesting in light of President Trump's recent remarks about getting together at Easter and QAnon's posts about freedom.
"We will meet again", she pointedly said in a direct reference to the most famous British song from the war years of the 1940s, when she was a teenager. "Better days will return."
Thanks for the share, L. I would add that the 10 days of darkness is also about the lack of information around what is transpiring. Q has gone dark during this operation and of course the corporate media only tells us what they want the public to know, which is seldom the truth.
Source: Dinar Chronicles | By Sierra (NZ)
I believe that the Ten Days of Darkness refers to the subterranean rescue operation of the child victims of sex-trafficking. The 'darkness' aspect is threefold: The military are fighting the dark forces…the children are in dark tunnels…and the operation is being done at night.

Dr Russell McGregor's Twitter thread has tweets that give more information…

https://twitter.com/KillAuDeepState

A re-tweet from ColoradoWinds…

'MARK THE DATE. Spoke with my sister who's a nurse in Texas. She's starting to see a lot of kids show up in the hospital. Not from virus. It seems kids are being rescued in large numbers now. Some are in bad shape but will recover physically. Connect the dots yourself, it's gruesome.'

Below that tweet is a tweet from the Texas Military Department. It features pictures of Texas Army National Guard soldiers setting up a field hospital at a convention center in Dallas, Texas. The field hospital is supposedly for virus patients – yet there are play pens for toddlers, an unlikely scenario for a virus situation.

The sight of those play pens has haunted me for hours. Should I write about it in a post? Finally I decided that the story of those desperately traumatized children must be told. Humanity MUST know what happened to them. And thank God they are being rescued.

Dan Scavino Jr, President Trump's Social Media Director has been using code in his tweets to indicate a countdown. The first day was ten US flags…the second day was nine matches…the third day was eight nurses praying on a hospital roof top. A countdown of Ten Days of Darkness.

President Trump said in his press conference today…

'Stay at home. You'll see some bad things, then you'll see some really good things.'

We are in the countdown of the Ten Days of Darkness. The Light WILL return. Our children WILL be safe again.

Please pray for all involved. Pray for the terribly damaged children in the tunnels. Pray for their brave rescuers who have witnessed unbearably sad sights – not all the children survived. And it is a dangerous operation. The Deep State satanists will go down fighting viciously. Some Alliance soldiers will make the ultimate sacrifice to help free humanity.

Stay the course. Humanity will need our Light very soon. God bless.

Where We Go One We Go All.

Love and Light
Sierra (NZ)
---
The native peoples had no defense against past outbreaks like smallpox and the Spanish Flu. They are so isolated they don't always get exposed to what are common contagions like we do. They are understandably concerned about the coronavirus.
Dave's take on the current situation… with the usual 'a-ha' moments. Is the mission a "go"?
"And The Rocket's Red Glare, The Bombs Bursting In Air", Remember 1917 – Episode 2140b
And finally, Gene got together with Linda Paris/Deplorable McAllister again for more intel updates and decodes.
Rest up, folks. Sounds like it's almost time to go to work. ~ BP
GENE Part 3: The Underground War! Alpha Draconians! FRAZZEL_DRIP Breakdown! WARNING GRAPHIC!