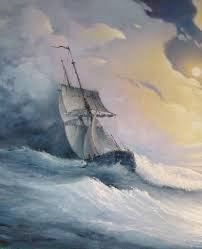 This is "the storm", folks. What we see unfolding will be alarming for some, but I see it as the first clues about our new world. How many people love having a mortgage hanging over their heads the majority of their lives? Yet, when we see signs of change for a better way of life and mortgages may be either significantly reduced or non-existent—we're pushing the panic button.
The banks don't own the world any more, folks. They're not going to foreclose. In fact, if what was hinted at in the past and even fairly recently becomes reality, there could be total debt forgiveness. For those who were careless and ran up debt irresponsibly, they may have some consequences but before we get suicidal I suggest we wait to see how the new global financial system shakes out.
Does it look like the Trump administration is going for the throat of taxpayers? Have they not made it as easy as possible to navigate the storm? Is the financial burden not being alleviated? Does Trump not wield the magic wand? I'd say he does.
Why get your knickers in a knot over something that hasn't happened when EVERYTHING is in flux? What we're hearing is that income tax will be a thing of the past. Property tax and the "death tax" likewise. The cost of fuel and other energies will go way down and automation will make our lives easier. We are on the brink of our Golden Age if the signs and prophecies bear out. What is coming is beyond the imagination of most people.
It's not some pipe dream, it's the way things were always meant to be but the globalist "elite" parasites dashed our dreams on the rocks. We've been floundering on the shoals of destruction for decades. Without realizing it we've been reduced to grasping onto flotsam to say afloat. Our entire world had been reduced to a wisp of a dream, fast becoming a nightmare.
The nightmare is over, me hearties. Just stay calm everyone, and disregard the fear agendas. Friends don't send friends fear porn—unless they provide logical, critical commentary to accompany it—like I just did.
Here Comes The Next Crisis: Mortgages to Default En Masse, "Biggest Wave Of Delinquencies In History"
I believe we've already seen extraordinary effort put into the coronavirus crisis. Regardless of what our public servants, elected, or unelected officials have done in the past, many have stepped up. Despite the obstruction and delay tactics of the left, through strategic efforts, specialized talents, and a can-do attitude, long hours that led to slogging it out into the small hours of the morning have made the public rescue packages—the coronavirus stimulus packages—possible.
I don't know how much of it was planned and how much was purely reactionary, but I'm seeing miracles. Some of it might be part of "the show". But we'll be fine. It's a miracle we are still here in this consciousness to fight for our liberation and we're not going to lose now. Fighting for our sovereignty doesn't entail giving in to doubt.
Further to our cautionary article about a potential coronavirus vaccine, I recommend you listen to this audio. Tyla and Douglas Gabriel, two of the most informed people I know of, speak frankly about the coronvirus false flag event—in all its versions, pneumonia shots, flu shots, the agenda that landed us here today, and more.
In fact, they agreed with one of my first questions about the coronavirus, saying the New World Order's intent is to eliminate the senior population. Easy to do, right? The elderly are the most frail, for many reasons.
Betsy/Tyla even went so far as to suggest that when people get tested for the coronavirus, which is a Q-tip up the nose, they could be GIVING people a pneumonia virus—which is what they say CV is. And since then we heard some of the test kits were contaminated.
They also go into 5G and feel it is implicated as a weapon. You might hear some surprising dialogue here, including about the financial situation. Keep in mind that this audio is from March 13, so well before all the financial activity we're having right now.
There's more from these two wacky patriots here, if you're not subscribed to their blog.
q-is-running-a-global-false-flag-.mp3
I have been catching up on some videos I couldn't recall if I'd listened to all the way through and this one from And We Know stopped me in my tracks. I had to rewind it because I didn't trust what I thought I heard and hadn't heard anyone else mention this.
Listen to what President Trump says after the 6:50 mark where I've Q'd it up. To paraphrase: as we approach that important day when it will all be a lot better… it will be like a burst of light…
What!? A burst of light? Like "the Event flash"??? We've been told we will all see it… after the last Trumpet blast—and I think this "Trump-et" is a blast.
You know, it's interesting to recall that we were told a lot of people were going to transition at the time of The Event. Is the Coronavirus a cover for that, too? To avoid fear? To allow those who are not able to resonate at the new frequencies to pass over and have family say their goodbyes and bring closure?
Did we have to free the children before we could all ascend? WWG1WGA?
Is the orchestra tuning up? Unexplained flashes were seen near the Earth back in late January.
RARE Flashes/Bursts of STATIC or "Cosmic Lightning" seen from ISS!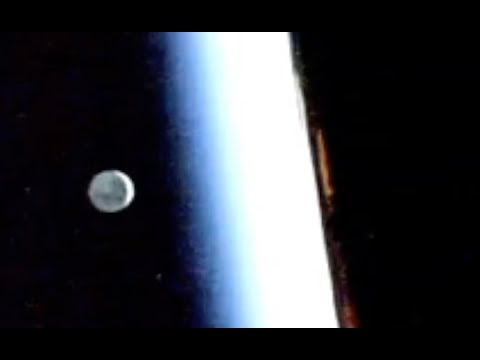 That's all for now, folks. Every day brings fascinating news. ~ BP