I didn't want to mention it, but my fears are becoming a reality. It's happening. Someone actually pulled a knife in Oz due to a perceived toilet paper shortage in Australia.
It's embarrassing to me that Humans are still responding the same old way to the stimulus-response game the psychopaths are playing. We're better than that. We're smarter than that. We're not trained dogs. Calm down and don't squeeze the Charmin. Please.
Will the following advice fall on deaf ears? Video at the link.
But seriously folks—look at the cool stuff you can do with all those empty tissue rolls. What a hoot! Way more fun than being a news analyst.
More from the media extravaganza fertilizing the coronavirus fear campaign. I won't call it a "pandemic" because it isn't. I can almost hear the Imperial March playing as these thugs perform in the street.
.Do you really think China would let this video be shot and released? This IS an informational war. China still controls many US assets, companies, consumers, politicians. Going to be interesting times. All the MSM is in on this including your favs. This really is madness! https://t.co/MgoiQSMA8L

— Vincent Kennedy (@VincentCrypt46) March 7, 2020
And there's this. A timely accident?
The psychopaths might not like some of the offshoots of their fear campaign. Their future is indeed in the toilet.
They may incite panic, chaos, violence, and get people to kill each other, but there are still plenty of guns and ample ammunition for the woke People to come after the psychopaths should they decide to do that.
The real subhumans are also panicking.
Wow.

Suddenly Crowdstrike is changing their story.

Crowdstrike announces that it had nothing to do with assessing that Russians gave the emails to WikiLeaks??!!

PANIC.https://t.co/gRSS00t9kz

— TheSharpEdge (@TheSharpEdge1) March 6, 2020
Thomas Williams confirmed on Thursday night that there were large explosions in the tunnels under a particular facility in Virginia. He wouldn't elaborate but we know what that means.
When Q is quiet, it suggests big ops are ongoing. I would say that if the military has hit that particular base it suggests a major and significant conquest—and hopefully victory. We have no love for Langley and the 'clowns in America' hunkered down there.
I have to wonder if there isn't something going on in the Arizona area because I've witnessed some bizarre things in the past year or so. One day I heard two explosions and saw two puffs of desert dust rising into the air no more than a mile from here but could find no evidence of anything there.
A couple of months ago I heard a single, loud explosion nearby but saw nothing that would have caused it, and around 2:40 am Friday March 6th I awoke abruptly to a muffled thud I heard and almost felt. Not sure. It had been very windy since 11:30 pm and I was convinced an old saguaro cactus must have come down. They're a couple of thousand pounds and could do that.
Upon checking everything around us next morning there was nothing amiss, so I wondered if underground explosions could have caused it. Something impacted and vibrated the earth.
Wow—my hubby just came and asked me if I heard about the 5.5 Baja earthquake last night that was felt as far north as the Phoenix area according to friends of ours in Rocky Point, Mexico, who weren't far from the epicentre. We didn't notice it, but I wonder if it was related to the event that I heard/felt less than 24 hours prior. Mica laid down in a place in a corner he doesn't usually half an hour later so perhaps he felt it.
As for our old friend the CV, Thomas Williams brought us some intel on Thursday about that and the financial situation. That portion of the show began around the 80 minute mark. He said the purpose of the outbreak and hysteria in the media is to control the news cycle; the headlines—and of course generate FEAR. They are control freaks, remember, and have to manipulate everything that's happening on the planet.
They decide what the next season's colour pallet will be, the fashion styles, hair and beard detailing, personal vehicles, popular music, and what we think and talk about. They control the masses. Look at the stupid online games they've created; the ice bucket challenge, Momo, etc.
They use the Hollywood stars and celebrities to dictate much of what the public focus on and now, politics.
They also predict what we will do. To fight back, we can break our patterns, and "think different". Don't use their language. We can choose everything for ourselves. Don't make visceral reactions, but rather thoughtful responses. We can choose to remain calm, and refuse to be manipulated.
The Q Army marches to the beat of a different drum. We can talk about anything we like—and we shall! We'll talk about the real news. There's so much real news we miss a lot of it. There aren't enough hours in the day for me to take in all that I would like.
Thomas speaks of the betrayal by Shane "the Ruiner" Bales. I'm not surprised. I never got the warm fuzzies from that guy. Rather than attract, as the "friend" Thomas felt he was, he repelled me. I didn't feel drawn by Lily 'Earthling' Kolosova, either.
That was a heavy 18 minutes of intel around the financial situation and the efforts to take down the pedophiles continue in many countries. As Qanon has said, "Be careful who you follow." Demons and dark entities lurk everywhere and actors abound.
We can see that the masses are also being guided along the path to the truth about "pedovoria" by the Earth Alliance as killing babies mainstreams. Ease them into it.
The war on truth is escalating. This notification from American Intelligence Media is a prime indicator as well as the hijinks on ThemTube recently.
Our Vimeo channel was delisted. All videos, including our spiritual videos were deleted. Thanks to all y'all out there for saving copies. Make sure the truth lives on. We aren't going back to replace them. The folks who needed the information, have long had it. And we can say all these words over again…and again…and again. We told you this is the Great Information War and YOU are an information warrior. Now go out and start teaching others what we have taught you over these last few years.
It's a dangerous time for those warriors on the front line. James O'Keefe, Project Veritas founder has really put himself out there.
Enemy of the people & Deep State mouthpiece, @nytimes, has been weaponized to literally expose James O'Keefe to physical harm. They want him hurt or killed to stop the groundbreaking work of @Project_Veritas in exposing their lies, cover-ups and duplicity. https://t.co/Yy3Yn67Edv

— Joe M (@StormIsUponUs) March 7, 2020
Tulsi Gabbard may have hit the wall in the 2020 presidential election.
The DNC has banned the only woman left from the next Democrat debate. I don't hear any complaints from the same women — Warren, Harris, Pelosi, et al — accusing "the country" of sexism.https://t.co/0DMVbMeLYp

— Mark R. Levin (@marklevinshow) March 7, 2020
---
The Earth is a wild place in many countries as chaos seems to rule.
Crazy seens at the Greek-Turkish border

Fires, tear gas, firetrucks and a huge mosque in the background.#GreeceUnderAttack#IstandWithGreece pic.twitter.com/J0e8Ali4JS

— BasedPoland (@BasedPoland) March 7, 2020
---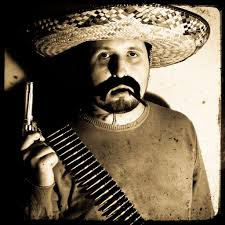 Here in the wild west of Arizona, the federales went after the corporate criminales—and won! I wonder if we'll get a cheque.
The greedy bastards who have been running the planet have so much money they have lost all perspective. In addition to their multiple mansions, castles, yachts, limosines, security details, exotic vacations and access to the finest food and drink, they could easily remove the stress and strife amongst Humanity, but they hoard it all for themselves. Perhaps this video will put into perspective for you just how obscenely wealthy the "one percent" are. Thanks, L. Source
It's all our money, folks. They don't work; they daily scheme as to how to separate us from our paltry pennies and reduce us to less than barnyard animals.
This amazing moment happened on MSNBC last night…
---
Canada is up in arms over pipelines again—or still—but of course, the control freaks have intervened, clouded the issue, and it's going nowhere but making life inconvenient for innocent people. The facts are difficult to find in all the legacy media rhetoric. Dan Dicks at Press for Truth tells us what it's really about, and what needs to be done.
Once again, while the peasants are running around protesting fuels, their transport, and land ownership, the real criminals are sitting in parliament with smug smiles, plotting their next move in the New World Order agenda.
Breaking Supreme Court Announcement & The TRUTH About The Wet'suwet'en PIPELINE PROTESTS!!!
Heads up… tomorrow is my birthday and I might take the day off so if you don't see a Sunday Digest, that's why.
If you have some time, you may wish to listen to a class from Doug Belmore's awesome Qniversity, from right here in the Valley of the Sun.
Qniversity Episode 7 – The Power of Words and the Letter Q
You may also wish to listen to Scott Mowry's Miracles Intel Call tomorrow night.
Our conference call line is:Dial-in Number: 712-770-4598Access Code: 767664#Replay Number: 712-770-5402Access Code: 767664# / followed by # againBackup Number: 425-535-9162www.miraclesandinspiration.com Follow us on Twitter: https://twitter.com/MiraclesInspire
Have a great weekend, possums. Spring is coming, and so is our liberation and Golden Age where 'miracles' abound.
Trump Nation, indeed. Check out this Trump parade, Florida style—and vote! vote! vote! ~ BP
Incredible!

All of these boats rallied in support for President Trump in Florida today.

Look at all of those Trump flags!

RT! pic.twitter.com/BUCqgb547H

— Ryan Fournier (@RyanAFournier) March 7, 2020
Donald Trump will paint the map red from coast to coast. Despite this, the goal now should be to stun the world with a record that no president will ever achieve again – for the history books. He deserves it. GET TO THOSE POLLS! #Trump2020 https://t.co/YHdAUtG730

— Joe M (@StormIsUponUs) March 7, 2020