About Kabamur – One of Many, Many of One – Pleiadian Collective
Clicks on the Ads Keep Us Alive
I
Beloved Ones Of My Heart!
We Share Our Love And Wisdom With The Intention To Remind You That Nothing That You Perceive To Be Harming You Is Real.
In The Stories I Have Lived On Earth While Leaving Perfection On Taygeta, I Have Also Been Broken, Known Poverty And Abuse.
II
I Have Had Wealth, Deep Love, Lost Children And Health.
Each Story Is A Gift That You Give To Yourself.
In The Midst Of The Coming And Going Of All That You Perceive To Be Precious Or Hurtful,
III
You Must Remember You Are Living A False Identity And Your True Self Is Always There.
Breathe And Be Assured You Are Being Breathed By Love!
The Force That Holds You In The Dream Will See You Through It All.
IV
Many Will Grasp Onto A Doctrine Or Political Agenda Or Become Obsessed With Money.
Some Spend The Entire Dream Accumulating Objects Or People To Chase Away The Fear.
V
Beloved Ones!
The Fear Is False! The Objects Are Projected By Consciousness.
All Begins With A Thought In Fourth Density.
You See What You Think Is Solid And Real; But Your Very Body Form Is Primarily Water And Air.
VI
On The Atomic Level And Quantum Field, Nothing Is Touching. Not Even Your Body Is Touching Your Chair!
So, You Must Know That All Is Perception And You Are A Powerful Sacred Being!
Breathe, Remember And Know You Are Safe!
VII
In These Moments Of Your Story, Go Within And Find Peace.
This Story Is Brief And Remembering This Will Give You Power!
All That Is Left Is Love.
The Lesson Is Always Love!
Your State Of Being Is Love!
VIII
You Have The Choice In Each Moment To Choose Love Or Conflict.
If Another Is Showing You Fear Or Hate, Smile And Show Love Anyway; For You Are Gifting Them With A Path To Home.
IX
Maybe They Forgot And You Are The One To Help Them Remember!
We Want A Better Planet And A Healed Life Story.
You Be The Catalyst For Those Who Have Lost Their Way!
There Is No End!
We Meet Again And Again!
X
Soon We Rise And Shift Into A Frequency Where There Is No War Perception!
There Is Only Peace!
You Will Then Understand My Heart Of Taygeta!
For I Am AYA,
And I Have Always Loved You So!
My Family Loves You So!
We Rise As One In Moments Of Love!
EN EEKE MAI EA!
We Want A Better Planet
Aya
We Are The Pleiadian Collective!
Pleiadian Collective
Clicks on the Ads Keep Us Alive
Door
When a door closes, another door opens. But often we look so long at the closed one.. we don't see what was open for us.
Paulo Coehlo
2019 Server Cost Support – 2400 € 81% 81%
Support Disclosure News Italia
We are working hard, and every day, to keep this blog. Like you we are fighting for the truth. If you want to work with us you are welcome, please email us! The blog costs are at our expense, advertising reimburse us very marginally so if you like our work and find it useful buy usacoffee clicking the donation button below that will directu to your PayPal. We need the help of people like you!
Bitcoin & Cryptocurrencies Donation
1M9dohWnHBwNLSPd6afRaJackrw6wK9bxY
Subscribe To Our Newsletter
Join our mailing list to receive the latest news and updates from our team.
Your email address will not be published. Required fields are marked *
Notify me if anyone replies to these comments. You can also subscribe without commenting.
Yaldabaoth Update December 29 2018
Support us with a Donation
Bitcoin & Cryptocurrencies Donation
1M9dohWnHBwNLSPd6afRaJackrw6wK9bxY Donate with Patreon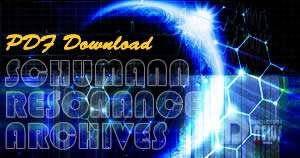 Space Weather
Adsense
Subscribe To Our Newsletter
Join our mailing list to receive the latest news and updates from our team.
Recent Posts
Categories
Categories
Archives
Archives