Ready for the Summer Solstice this year? Should be a tremendous energetic event for the Earth and her inhabitants…humanity, as wave after wave of cosmic energy sets the stage for the freedom of life on this planet!
Something is going on out there, as mysterious fireballs light up the sky all over the globe (http://www.starshipearththebigpicture.com/2015/06/20/nasa-all-cameras-caught-hundreds-of-fireballs-the-past-4-days-video/). Also, the "powers that were" seem to be making a "final push" with several false flags, namely the shooting at a black church in Charleston, SC as well as very recent reports of shooting at a basketball court in Detroit. Now at 21:100 Pacific a report is released about a shooing in Philadelphia…what they won't do to take away our guns!
The thing for all of humanity to be aware of is how our fear feeds into the controllers for the "powers that were", and means we need to stay calm and prepared. Me? I AM going ahead with my life plans…and that is taking a vacation to visit my Mom in NC. I plan to leave next week via a "red-eye" flight for the East coast. But…I will be prepared by taking extra funds with me…just in case!
So…please read this lovely essay by James Tyberonn that I found on Starship Earth; The Big Picture, about how the cosmic energies enveloping our planet with Love affect you, consider your preparedness plans, and…
Injoy!
New moon, summer solstice, CMEs, Father's Day… energetically a dynamic time for us with many predictions about what we can expect over the next few months.
James Tyberonn from Earth-Keeper.com gives us an update.  ~ BP
---
Mega SOLSTICE : On June 18th, the sun produced its biggest flare since the March Equinox. The Solar M3-class explosion caused a radio blackout over North America and hurled a CME into space. The Coronal Mass Ejection will bath the planet with intense energy & Akash on the Solstice, June 21st , possibly sparking solstice auroras. Isn't it amazing how the CME's seem to be 'coinciding' with equinoxes, solstices and eclipses the past 3 years! The energy of June 21st & 22nd will be truly incredible, a Mega Solstice !
Life Force Will Envelop the Planet ! Meditate – CoCreate !!!!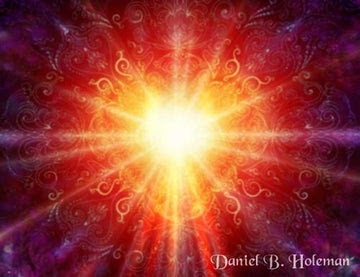 Sacred Solstice Energy
The Ancients Believed the Sun 'Stopped' for Three Days During the Annual Solstices. It was considered a time of magic, in which the dimensional veils were thinned & Humans Were Touched by 'Godly Divine ' Forces & Energy'. It Was (And Is) A Day for Honoring the Sun, Earth and Heavens, a Day for Inner Focus, Meditation & Creative Prayer. Many religions still have the Solstices as Holy Days for prayer. Tomorrows solstice is embellished by an amplification of Solar Radiations, of Life Force & Crystal Codes. Take time to meditate and focus on highest good. It is a special time. 3 days, to offer blessings and manifest the better earth in Year Three of the New Planet Earth Within the Amazing Crystalline Shift !
2015 June Mega Solstice – Exact Global Timings:
USA Hawaii – 06:39 AM Sunday
USA Alaska 08:39 AM Sunday
USA Pacific & British Colombia Canada 09:39 AM Sunday
USA Mountain & Alberta Canada 10:39 AM Sunday
USA Central 11:39 AM Sunday
Mexico City & Winnipeg – 11: 39 AM Sunday
USA Eastern, Toronto & Montreal 12:39 AM Sunday
Brazil & Argentina 13:39 PM Sunday
UT England, Ireland, Scotland, Wales 17:39 PM Sunday
Western Europe Amsterdam, Paris Oslo 18:39 PM Sunday
Central Europe Geneva, 18:39 PM Sunday
South Africa Jo'berg 18:39 PM Sunday
Bucharest, Athens, Moscow 19:39 PM Sunday
Israel & Turkey 19:39 PM Sunday
Perth, Australia 12:39 AM ( Monday June 22)
Beijing China 12:39 AM ( Monday June 22
Tokyo Japan 01:39 AM (Monday June 22)
Sydney & Melbourne Oz 02:39 AM ( Monday June 22)
Auckland New Zealand 04:39 ( Monday June 22)
Learn more at Earth-Keeper.com
What a hoot it would be to do yoga en masse like this; 300 sweaty bodies in Times Square under the New York sun!
More Ideas… Summer Solstice Yoga Practice